This Cowboy Coffee Cake is the perfect dessert to serve at your COUNTRY STYLE BARBECUE, MEMORIAL DAY CELEBRATION OR  BACKYARD BARBECUE!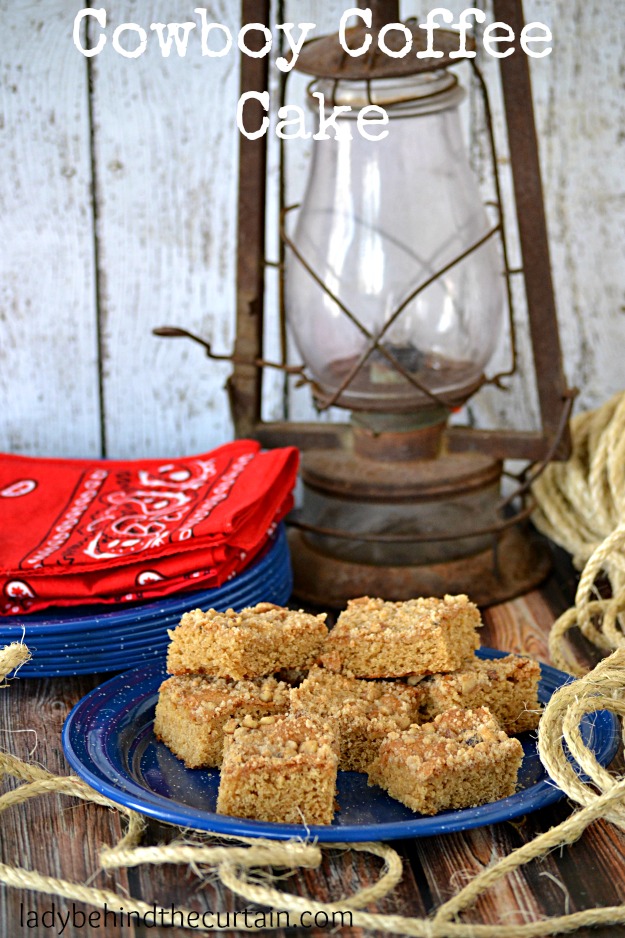 Adding brown sugar gives this Cowboy Coffee Cake and caramel taste and adding buttermilk keeps the cake moist.  Together they make this cake delicious!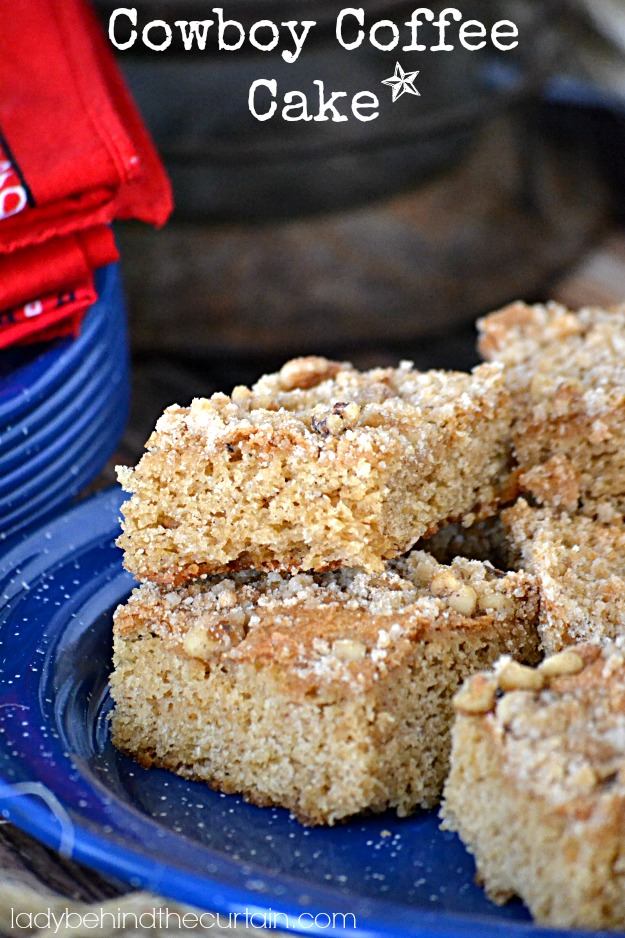 Create a fun western theme holiday by also making my Jalapeno Popper Pops and Western Bacon Cheeseburgers!  Wow that sounds good!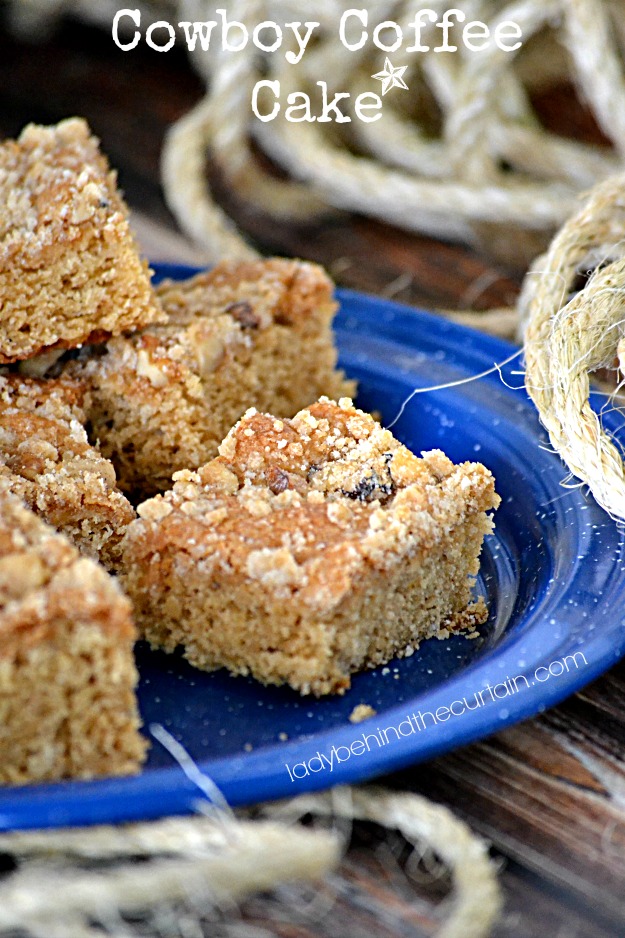 Create your own Recipe Box and save your favorite Lady Behind The Curtain recipes.  Make a Meal Plan with your favorite recipes and ZipList will automatically add the ingredients to a Shopping List.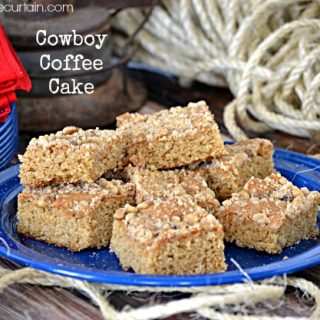 Cowboy Coffee Cake
Perfect for your next Backyard Barbecue!
Ingredients
2 1/2 cups all-purpose flour
2 cups light brown sugar, packed
1/2 teaspoon salt
2/3 cup shortening
2 teaspoons baking powder
1/2 teaspoon baking soda
1/2 teaspoon ground cinnamon
1/2 teaspoon ground nutmeg
1 cup buttermilk
2 eggs, beaten
1/3 cup walnuts, chopped
Instructions
Preheat oven to 375 degrees.
Spray a 9x13-inch baking dish with non stick cooking spray.
In a mixing bowl stir together flour, sugar, and salt.
Cut in shortening until mixture resembles coarse crumbs; reserve 1/2 cup for topping.
To remaining crumbs add baking powder, soda, and spices; mix well.
Add milk and eggs; mix well.
Turn into prepared baking dish.
Combine the 1/2 cup reserved crumbs and nuts; sprinkle over batter.
Bake 30 to 35 minutes or until a toothpick inserted into the center comes out clean.
Cool completely on a wire rack before cutting into 24 squares.