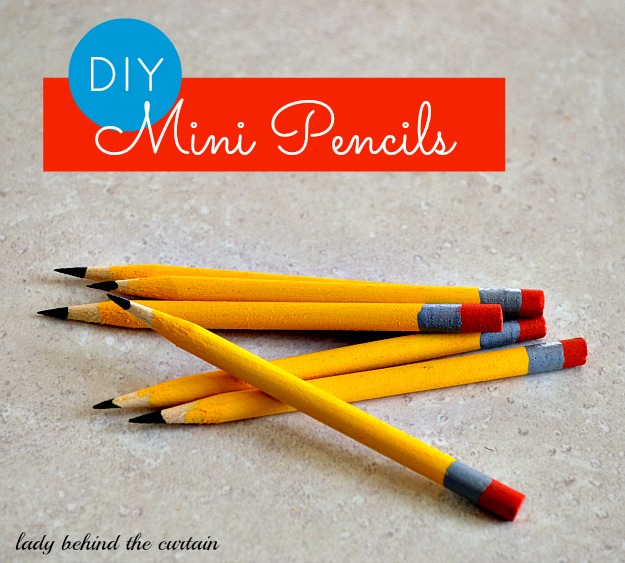 These mini pencils are cute to use as embellishments for on jars for game night (see picture below)  Attach one to a teachers gift for teacher's appreciation day.
DIY Mini Pencil
Supplies
1/4-inch dowel
wire cutters
sand paper
paint
sponge brush
pencil sharpener
Directions
Cut the dowel a little bigger to the desired pencil size with wire cutters.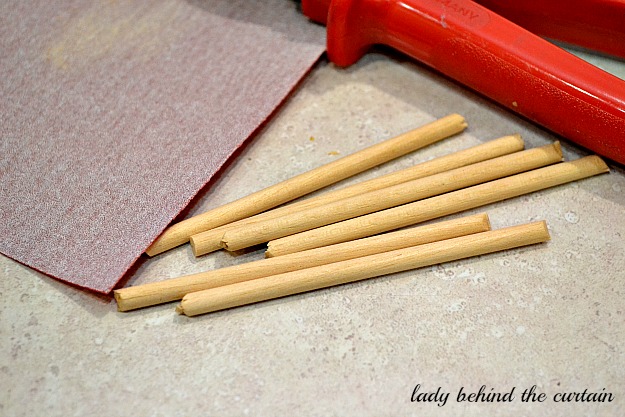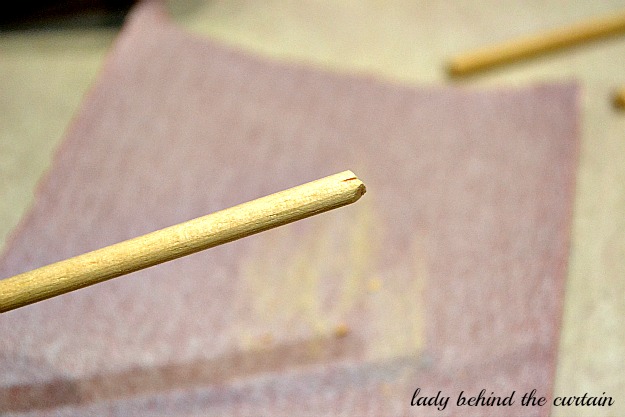 Lay cut side of dowel onto the sand paper and sand until straight and smooth.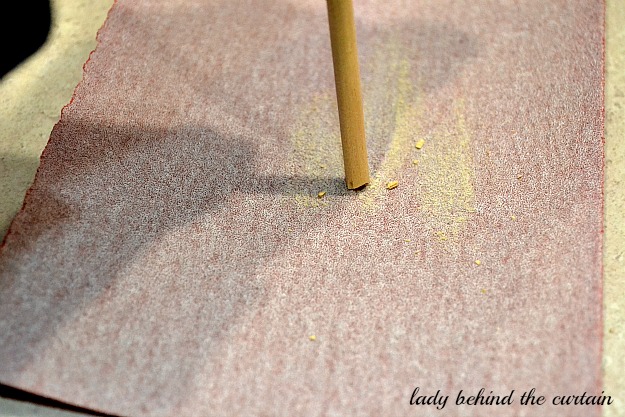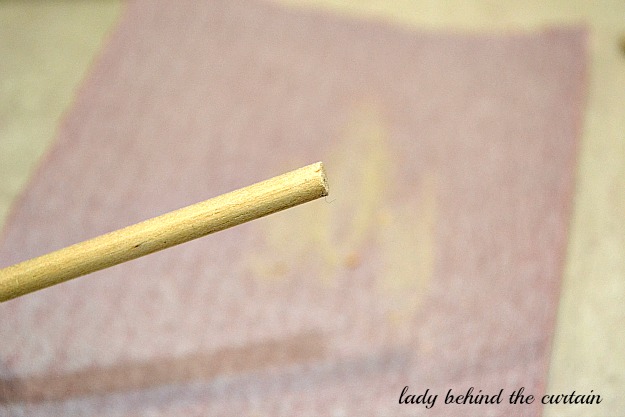 Sharpen in a pencil sharpener.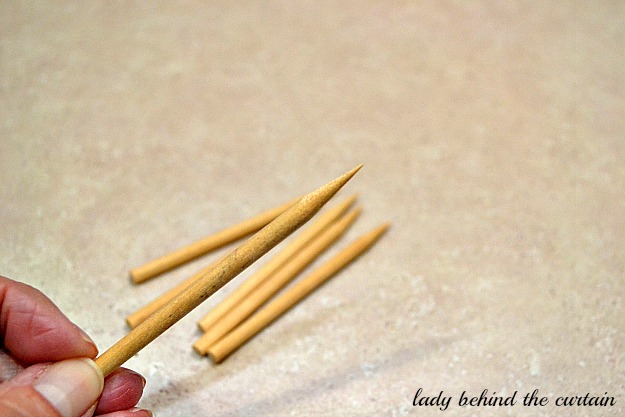 Paint the pencil a golden yellow.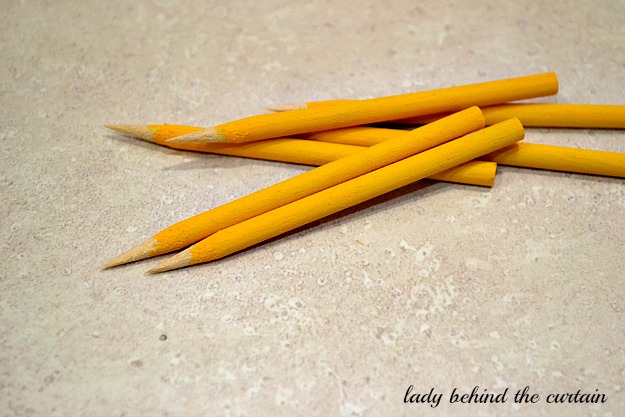 Paint the eraser.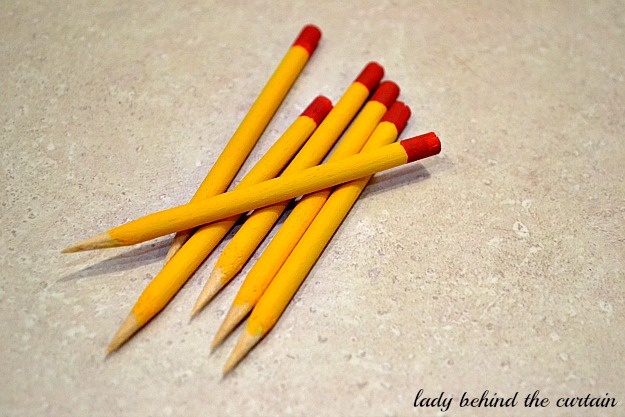 Paint on the metal band.
Dip the sharpened tip in black paint lightened with a little white.  This is a LBC original!