Shepherd's Pie Recipe. Comfort food at it's best! Shepherd's Pie is a meaty casserole with a rich sauce/gravy, vegetables and topped with mashed potatoes. Traditionally tons of mashed potatoes are made for Thanksgiving, Christmas or both! This Shepherd's Pie Recipe offers the solution to those mounds of leftover mashed potatoes.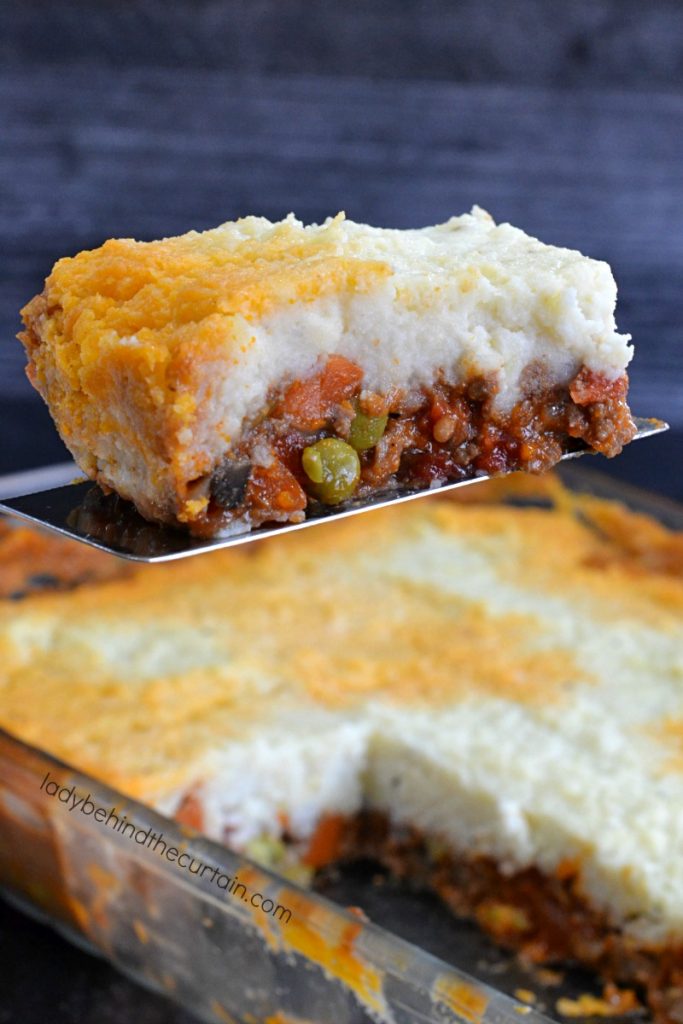 What is a Shepherd's Pie and where did it originate?
With many variations, the defining ingredients are beef or lamb, cooked in a gravy or sauce with onion and other vegetables, topped with a layer of mashed potatoes. Sometimes also topped with grated cheese. Originally a pie made with any kind of meat and mashed potato was called a "cottage pie". If made with lamb it is usually called "shepherd's pie (this shepherd's pie is made with ground beef). The place of origin is United Kingdom. The term shepherd's pie did not appear until 1854.
Why I love this Shepherd's Pie Recipe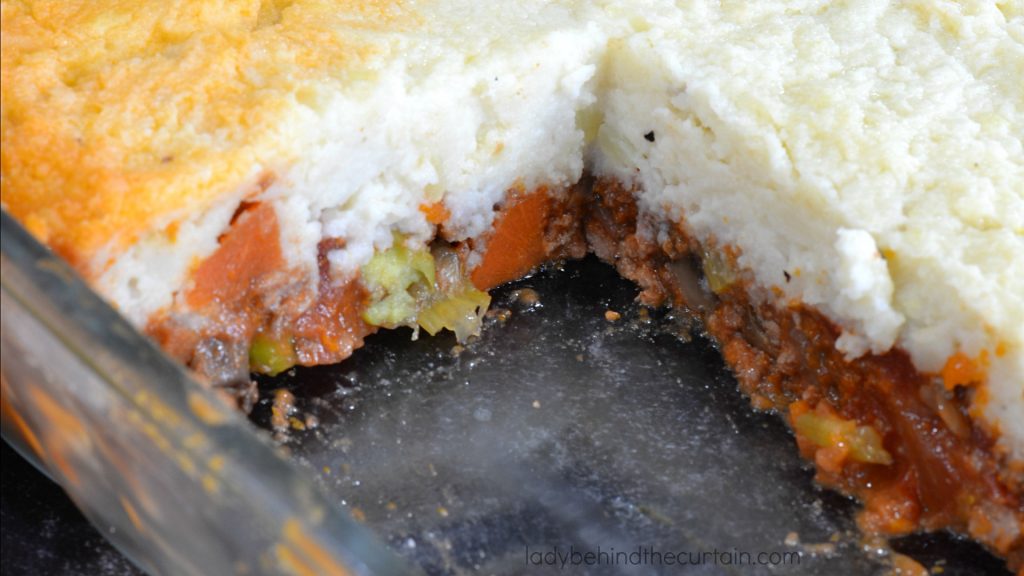 A great solution to leftover mashed potatoes
Delicious meat sauce that would go great on pasta on its own
Just as good as leftovers
Easy to make
Comfort food
How to make this Shepherd's Pie Recipe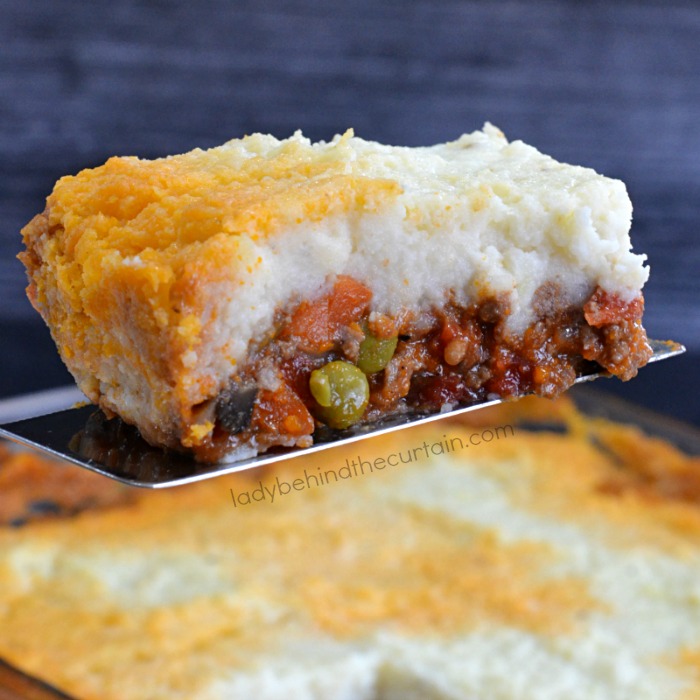 *FOR THE MEAT SAUCE*
Saute vegetables (onion, carrots, mushrooms and garlic) in olive oil and butter.
Add ground beef, cook until all pink is gone.
Sprinkle flour over meat/vegetable mixture.
Add tomato paste, beef stock, red wine, tomatoes, Worcestershire sauce, thyme, bay leaf, salt and pepper.
Simmer 1 hour, remove thyme stems and bay leaf, stir in peas.
Pour into a 9×13 baking dish
Spread mashed potatoes on top of meat sauce.
Bake at 400° 30 minutes.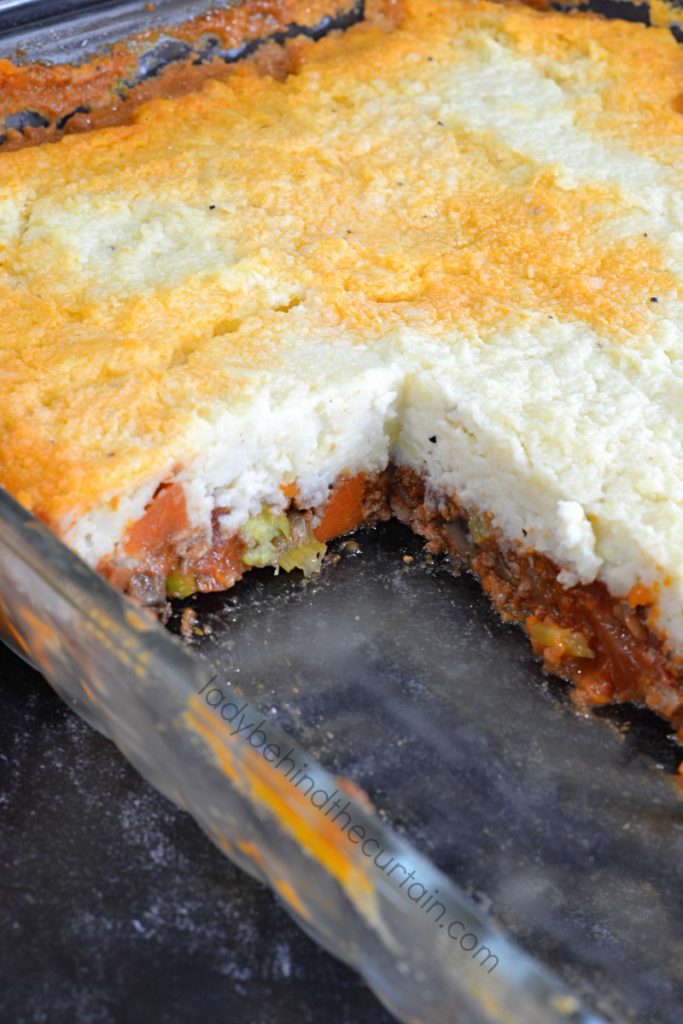 MORE MAIN DISH RECIPES
NEVER MISS A POST
HOLIDAY DESSERT RECIPES