Making Easter Special with this Easter Table Centerpiece. This centerpiece is NOT just for Easter! This grass centerpiece is also perfect for a Garden party or a kid's kite party.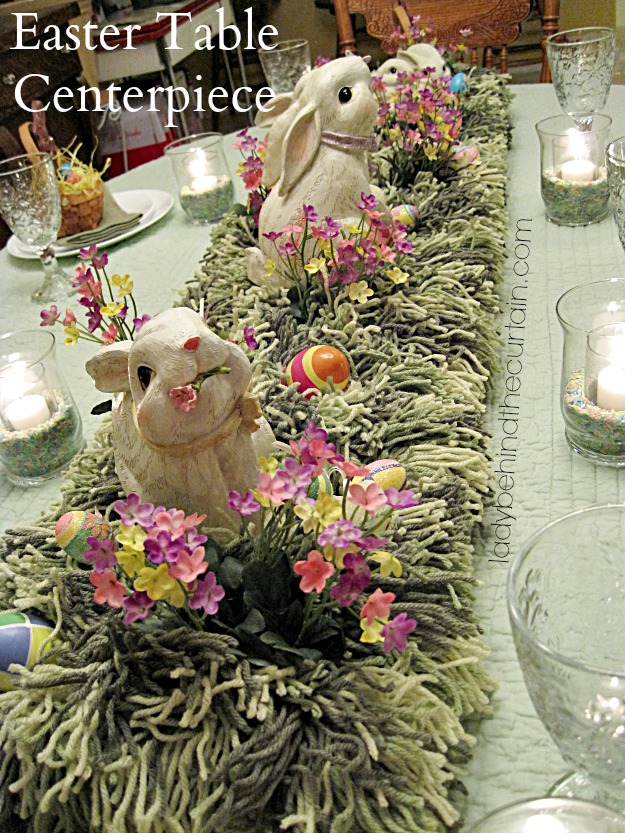 I am so excited to bring you these ideas for an AWESOME EASTER TABLE! I wanted to do something different with the grass not just the typical Easter basket grass. So I came up with using yarn. I don't expect you to make the centerpiece on this scale. I did it because I already had the tray. You could use a serving tray you have or get from the thrift store an Easter basket or even put it into the bottom of a large vase or clay pot.. The goal is to HAVE FUN!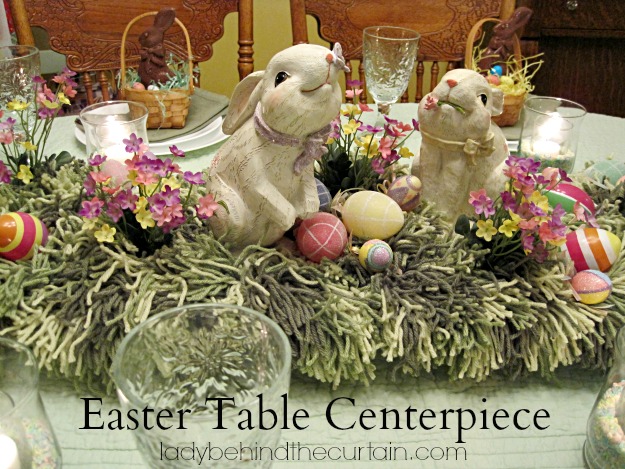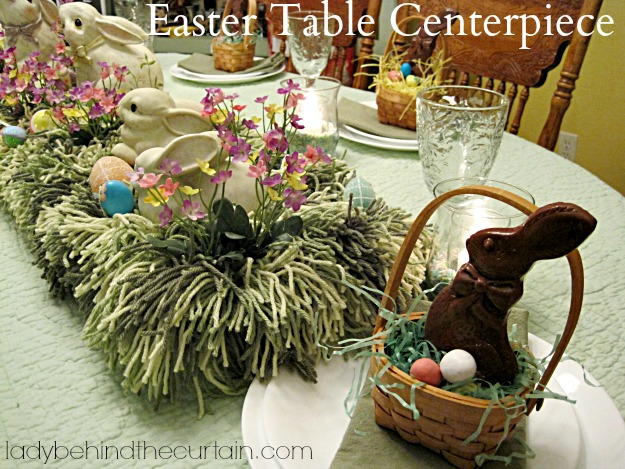 The place-settings were fun. I found little baskets in the dollar section at Michael's which gave me the idea to give each place-setting it's own Easter Basket.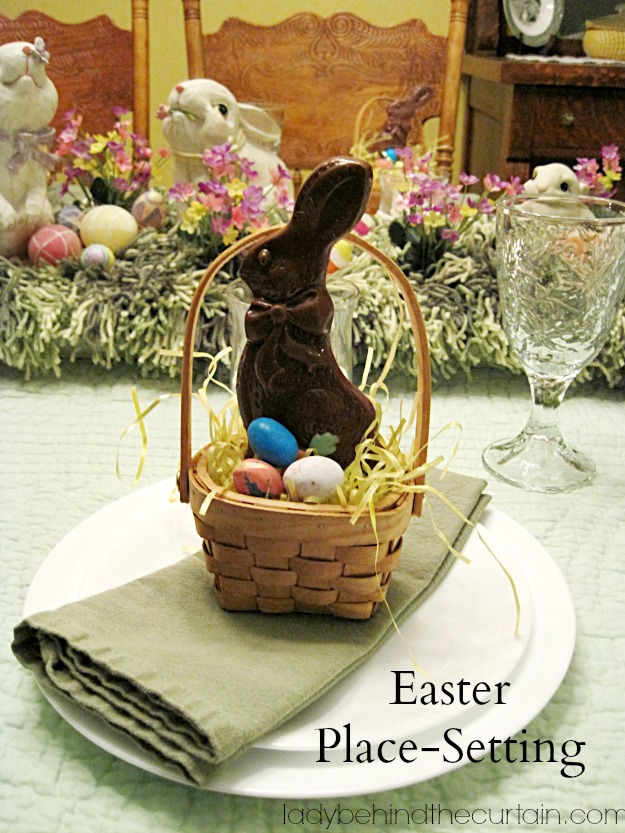 Aside from the usual items you have at a place-setting (plates,cutlery, napkin) I also added a small candle holder ( I found at the dollar store) with a votive candle holder and candles inside set in colored rice. Using colored rice for party tables is one of my favorite ways to bring color in. How to color rice is below.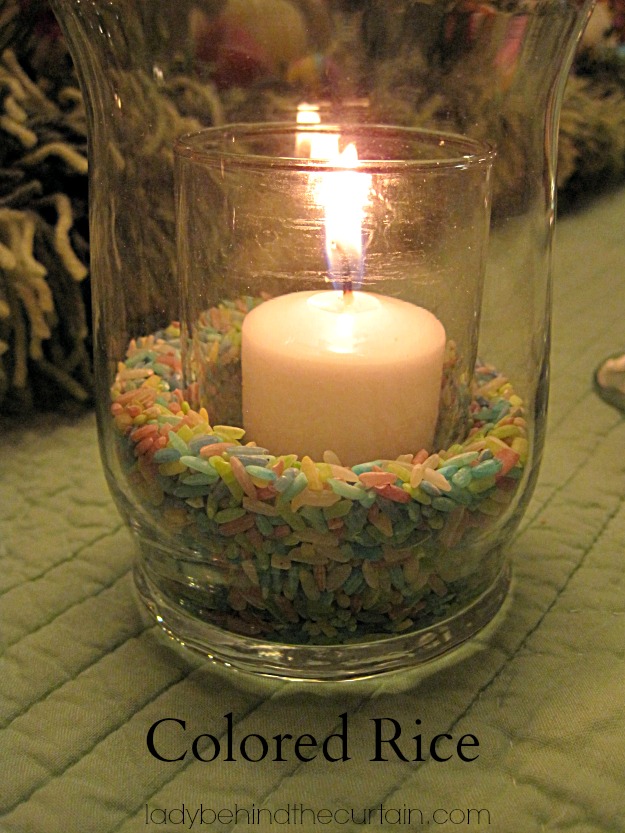 *Coloring Rice is easy. Pour your rice into a zip top bag, add enough rubbing alcohol to coat the rice then add your food coloring, rub in the color, pour out onto a piece of wax paper to dry making sure to move the rice around every so often to allow the bottom to dry. Make a bag of rice for each color.