Backyard Barbecue Dinner Table
Backyard Barbecue Dinner Table: Summertime is barbecue season! Whether it's at a park or in your backyard these simple backyard barbeque dinner table ideas are fun and portable! Lots of DIY ideas and more! Even some recipe ideas.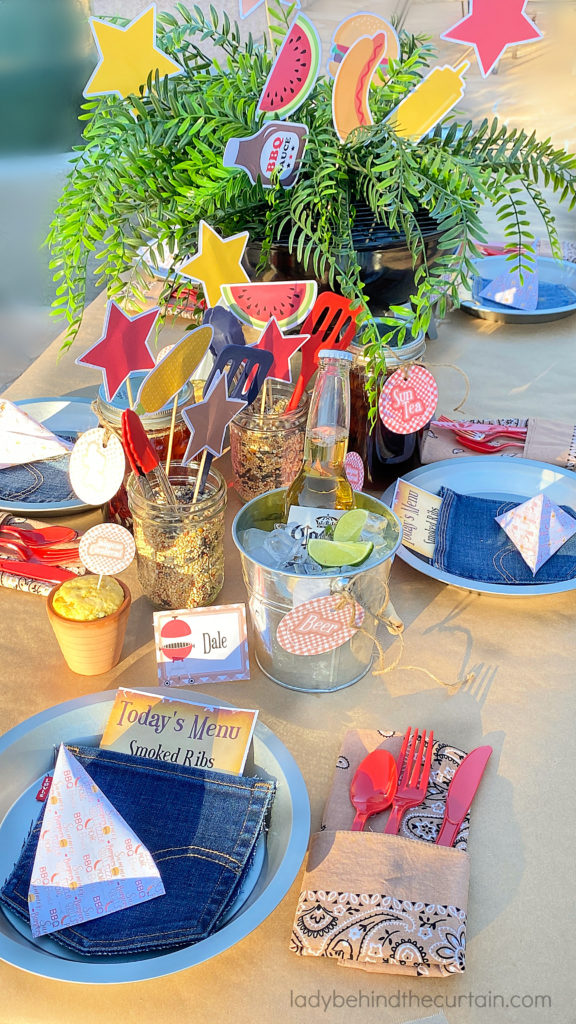 Table Covering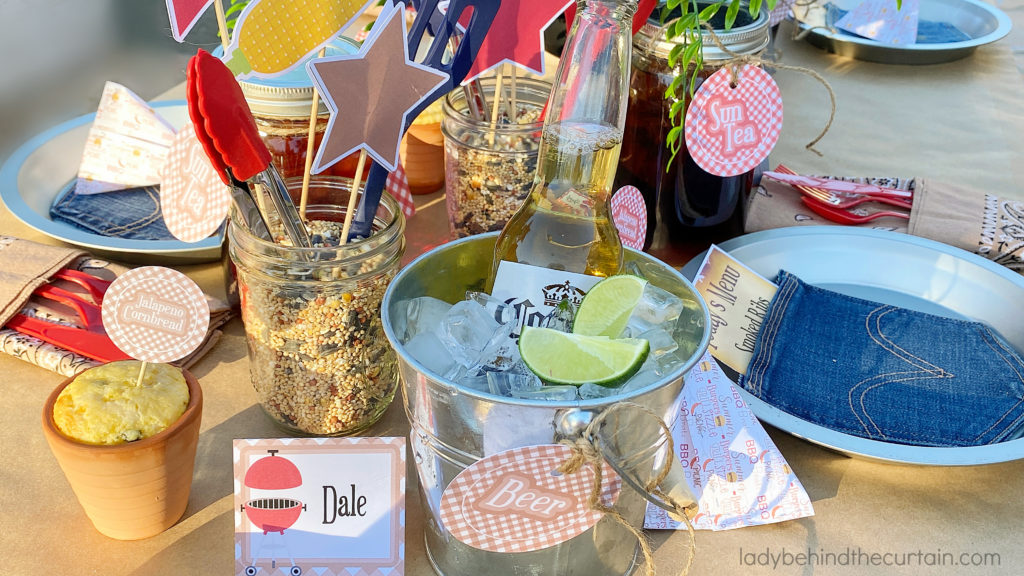 Centerpiece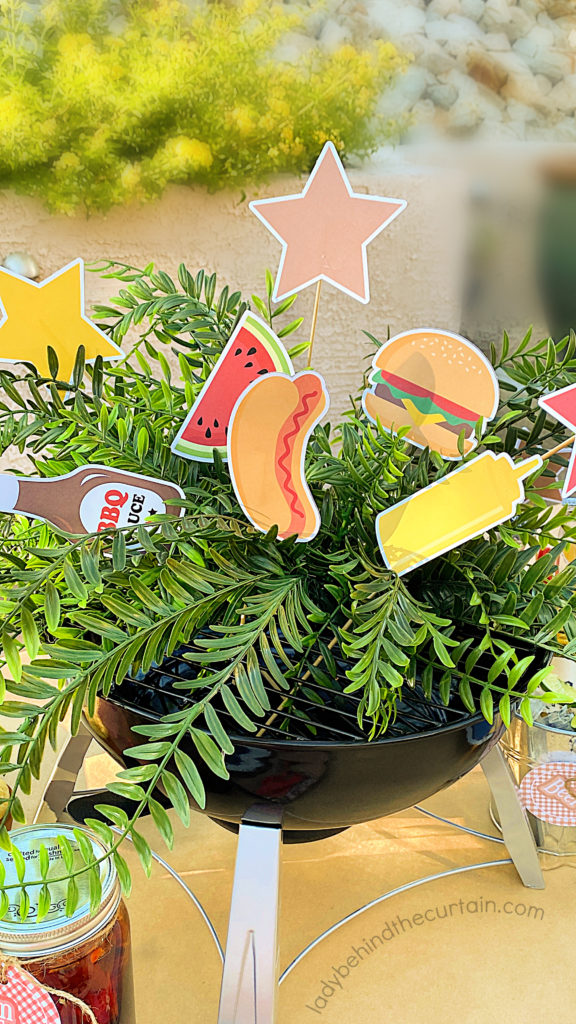 MINI GRILL—I found my grill at Walmart. Click here for the link→ PORTABLE TABLETOP GRILL
ARTIFICIAL PLANTS—The fern like plants were purchased on sale from Hobby Lobby
BARBECUE PARTY CUT OUTS—You can purchase the cuts outs in my Esty Shop. Click here to purchase→ BACKYARD BARBECUE CENTERPIECE PICKS
Small Jars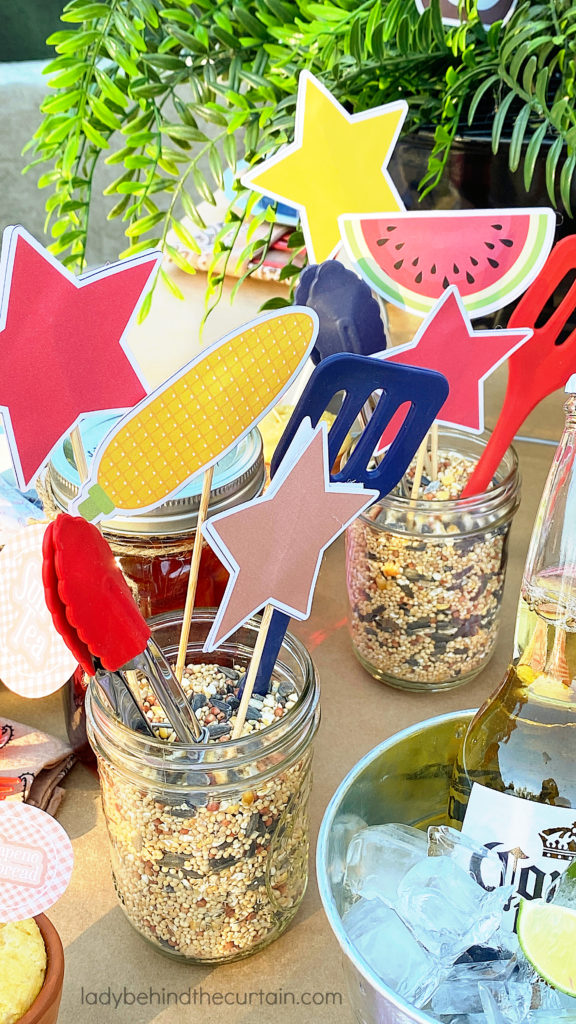 10 Tips for a Stress Free Barbeque Party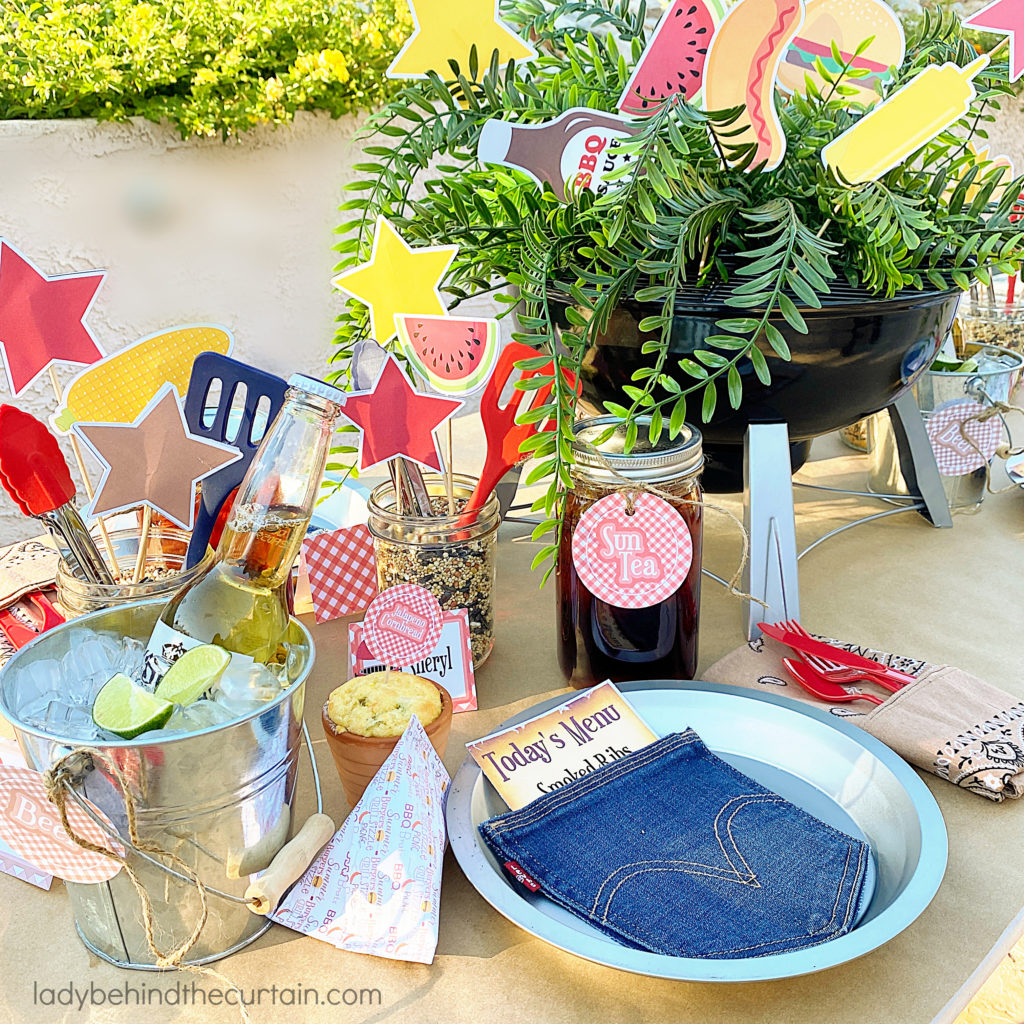 PREP FOOD BEFORE YOUR GUESTS ARRIVE: There's nothing that stresses me out more then preparing food while my guests are gathered around the kitchen bar watching. For that reason I try to have EVERYTHING already prepped. That means burger toppings, side dishes, patties made, dessert, drinks, appetizers….everything! You'll be so glad you did!
CHECK PROPANE( for gas grill) AND CHARCOAL: It's a bummer to have to leave your party to go get propane or charcoal and a little embarrassing.
ASK GUESTS TO BRING SIDE DISHES: This one I totally stink at. I love it when my guests can come and enjoy the party without any prep. But….if this is something you're comfortable with then. This tip is for you! Most likely you'll end up with with an array of delicious foods.
PUT UP DECORATIVE OUTSIDE LIGHTS: Lights are an easy way of setting the ambiance of the party.
SERVE APPETIZERS AWAY FROM THE KITCHEN AND THE GRILL: This is a party and nothing is more annoying then people congregating in the kitchen or around the grill. This is a sneaky way of taking the conversation away from the work area.
SET UP A SERVE YOURSELF DRINK STATION: Pour Sun Tea, lemonade or juice into Mason Jars. Place them in metal tubs filled with ice. Set up another tub with beer, wine and other adult beverages also filled with ice.
SIGNATURE DRINKS: Pre-make mocktails and cocktails. Add them to mason jars and place in a metal tub full of ice. One for mocktails and one for cocktails. Make sure the tubs or drinks are labeled!
SET UP YARD GAMES FOR ALL AGES: Take your outdoor party to the next level with lawn games that both children and adults will enjoy. Have everything set up before your guests arrive. This way, the kids can go straight to playing while the adults are socializing.
STICK TO SIMPLE SUMMER DESSERTS: Semi Homemade desserts are the way to go.
CHOOSE A THEME FOR YOUR PARTY: For a truly memorable backyard party, choose a theme and decorate accordingly. The Dollar Tree is perfect for this. Some of my favorite themes are Western, Fiesta, Luau and you can't forget the good old red, white, and blue! MOST IMPORTANTLY….HAVE FUN!
More Party Ideas
COUNTRY SHRIMP BOIL PARTY 2. OLD FASHIONED CARNIVAL PARTY
Best BBQ Appetizers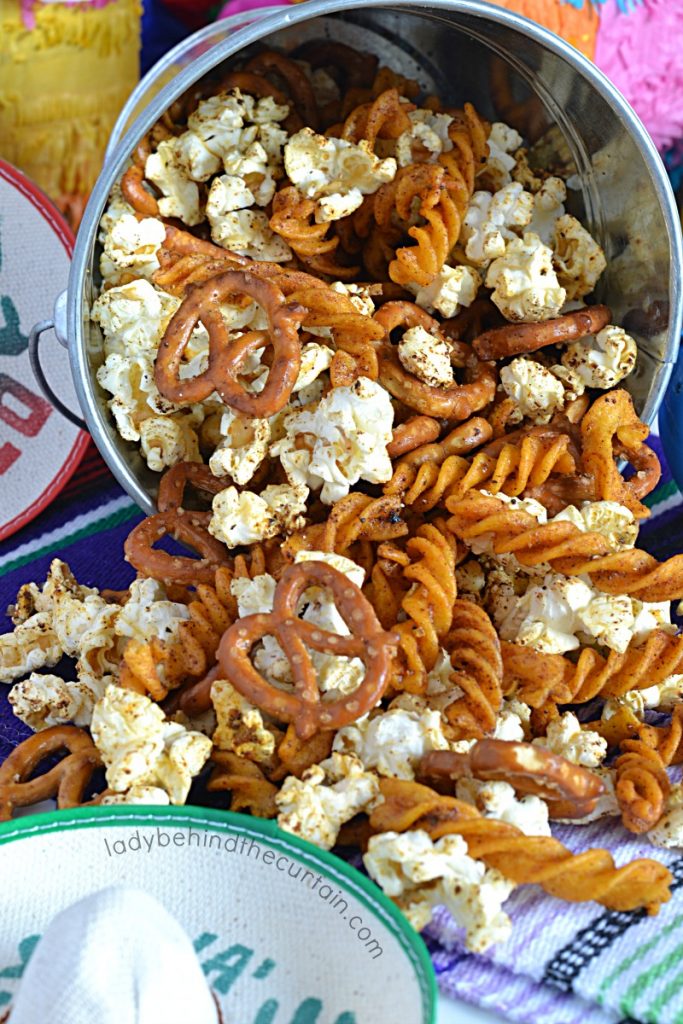 Tex-Mex Snack Mix 2. Seven Layer Dip 3. White Bean and Artichoke Spread 4. Cheesy Beer Dip …FOR OVER 100 APPETIZER RECIPES CLICK HERE→APPETIZER RECIPES
Place Setting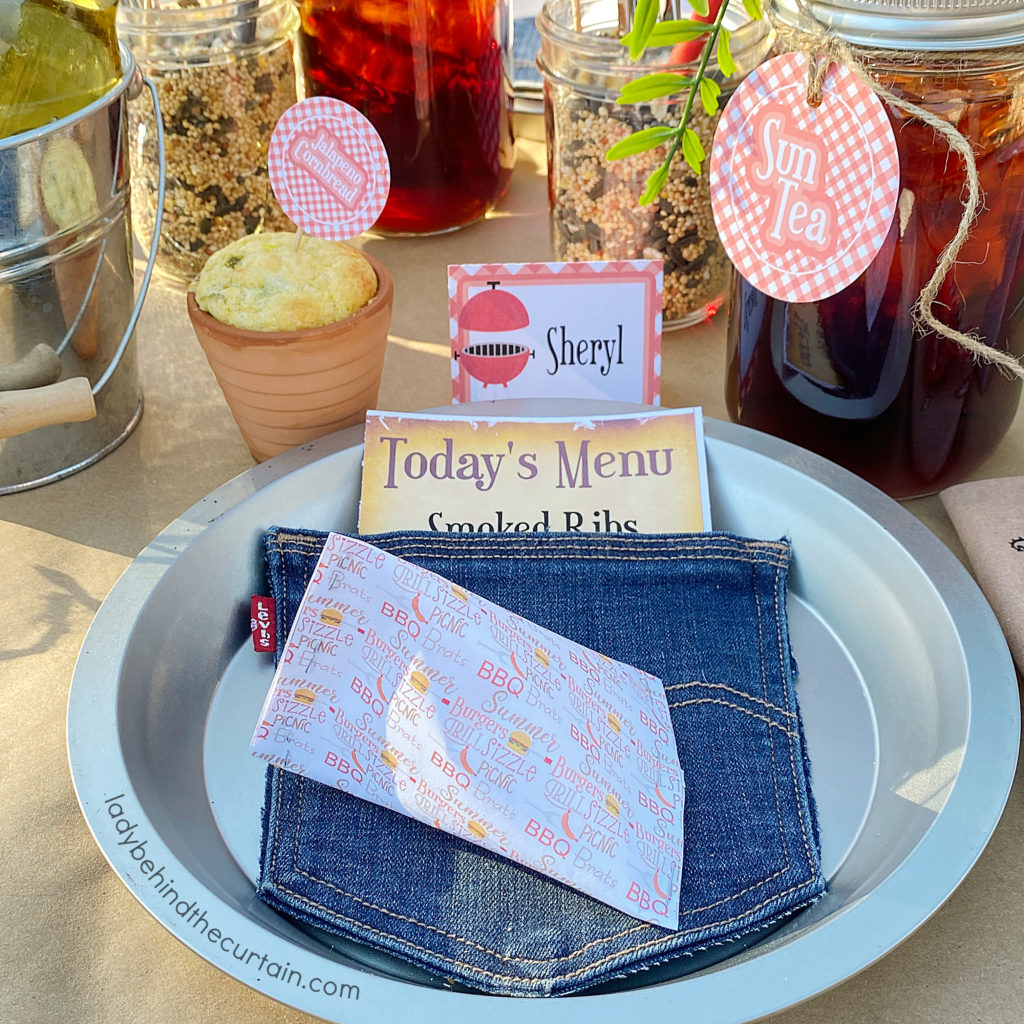 PLATE—Since this party was a little on the rustic side, I chose to use metal pie plates from Dollar Tree for the plates.
NAPKIN—I always use bandanas. If you purchase bandanas, make sure they are 100% cotton. I find mine at Hobby Lobby
MENU POCKET—Cleaning out your closet? Save the pockets off of your old jeans! TIP: Make sure when cutting out the pocket you include the back fabric.
BEVERAGE— Have fun with the beverages and include individual servings at each place setting or on the beverage table.
PLACE CARDS— Mostly I use them as a filler. The guests are free to move their place cards.
OPTIONAL CORN BREAD— Add to the rustic theme with pots of cornbread at each place setting. Click here to learn how to season clay pots→ HOW TO BAKE IN A CLAY FLOWER POT. Click here to get the recipe→ CLAY POT JALAPENO CORNBREAD MUFFINS
PARTY FAVOR—These fun little triangle party favors can be filled with store bought or homemade candy! Below is the FREE DOWNLOAD and instructions.
Simple Summer Barbecue Desserts
MASON JAR LID CHERRY PIE 2. PISTACHIO TRIPLE LAYER BARS 3. SEMI HOMEMADE BANANA SPLIT MINI CAKES 4. THICK CHOCOLATE CHIP COOKIES
Sun Tea/Cold Beer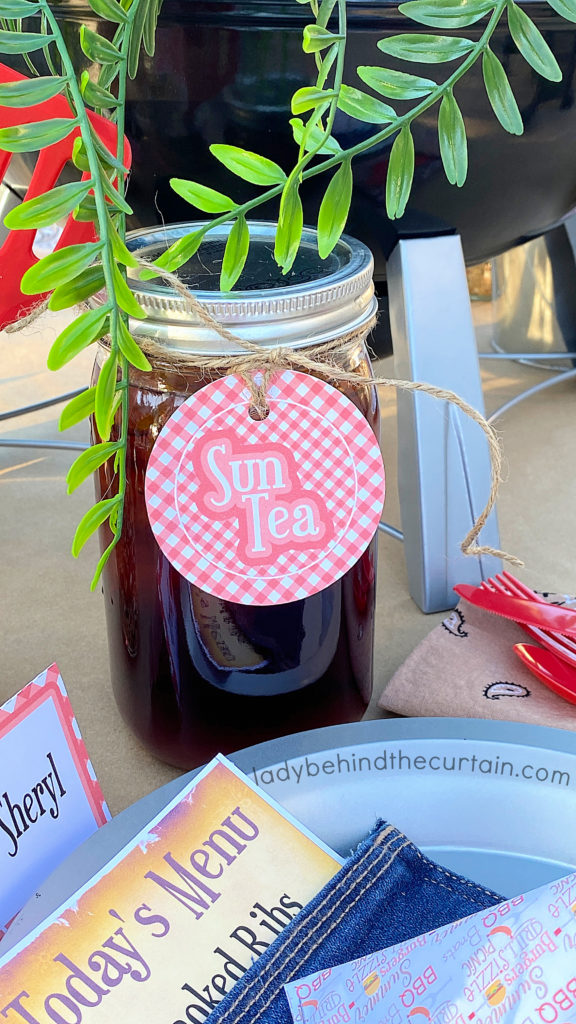 Fun little addition to a place setting. Printable tags for purchase below↓
Clay Pot Jalapeno Cornbread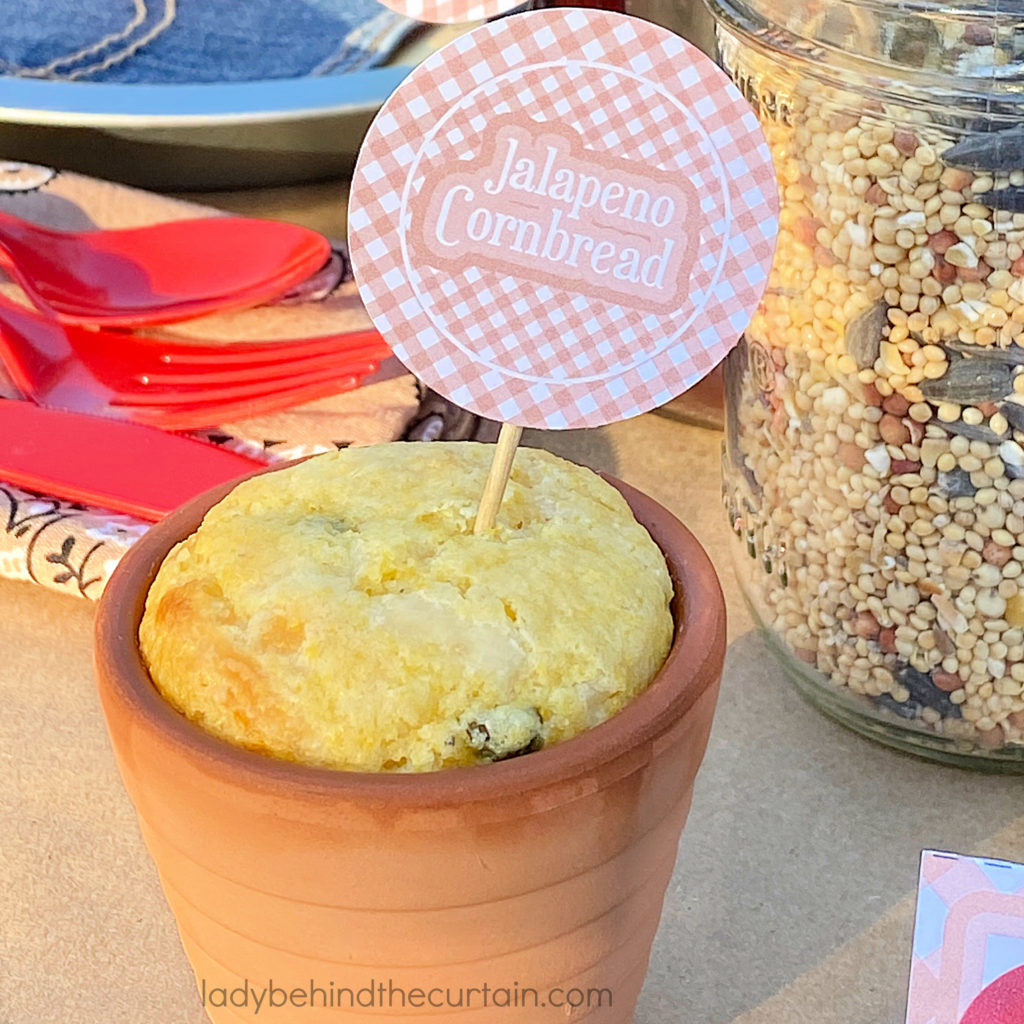 FREE PRINTABLE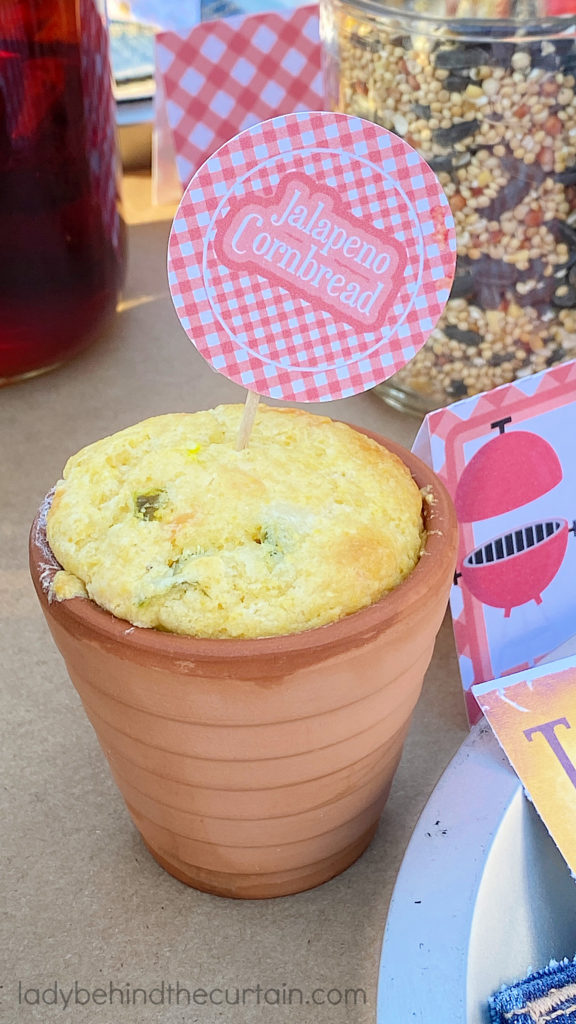 Printable Décor
Party Favor
FREE PARTY FAVOR PRINTABLE AND DIRECTIONS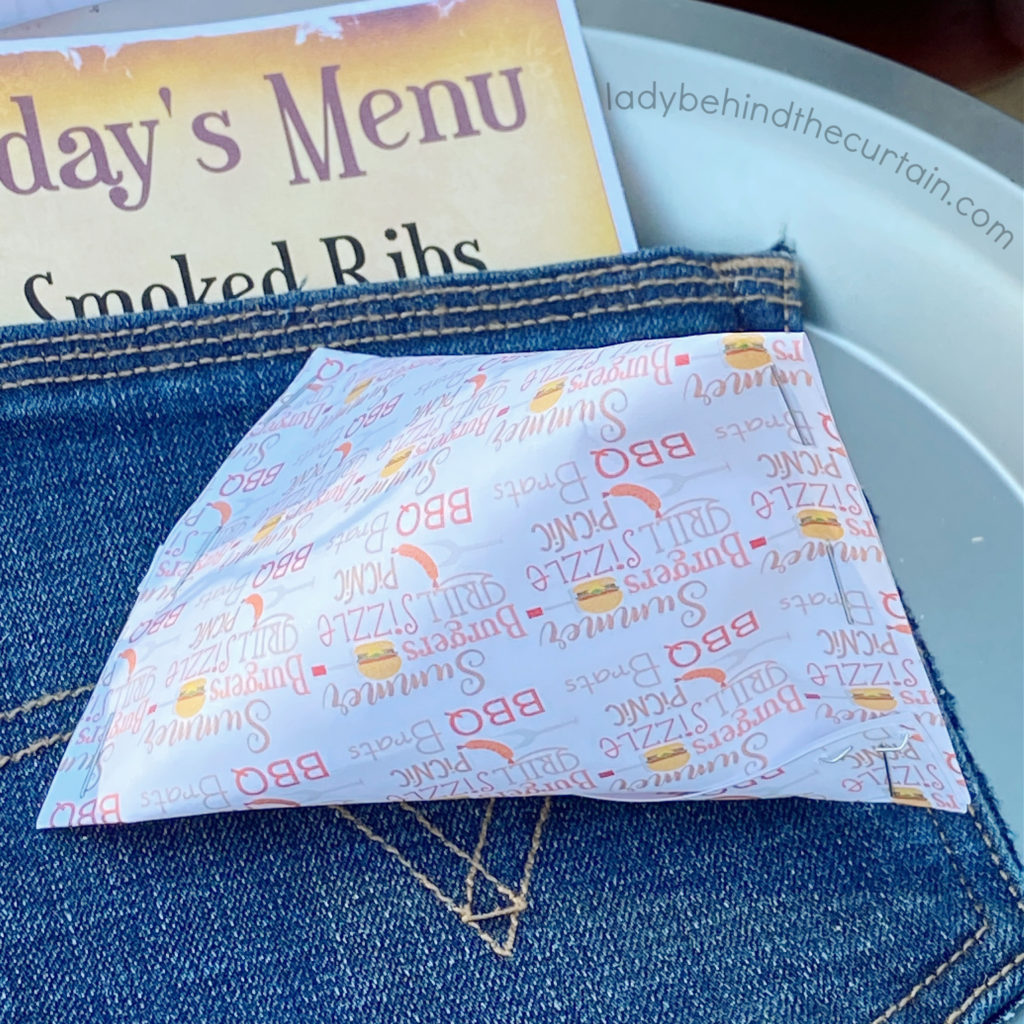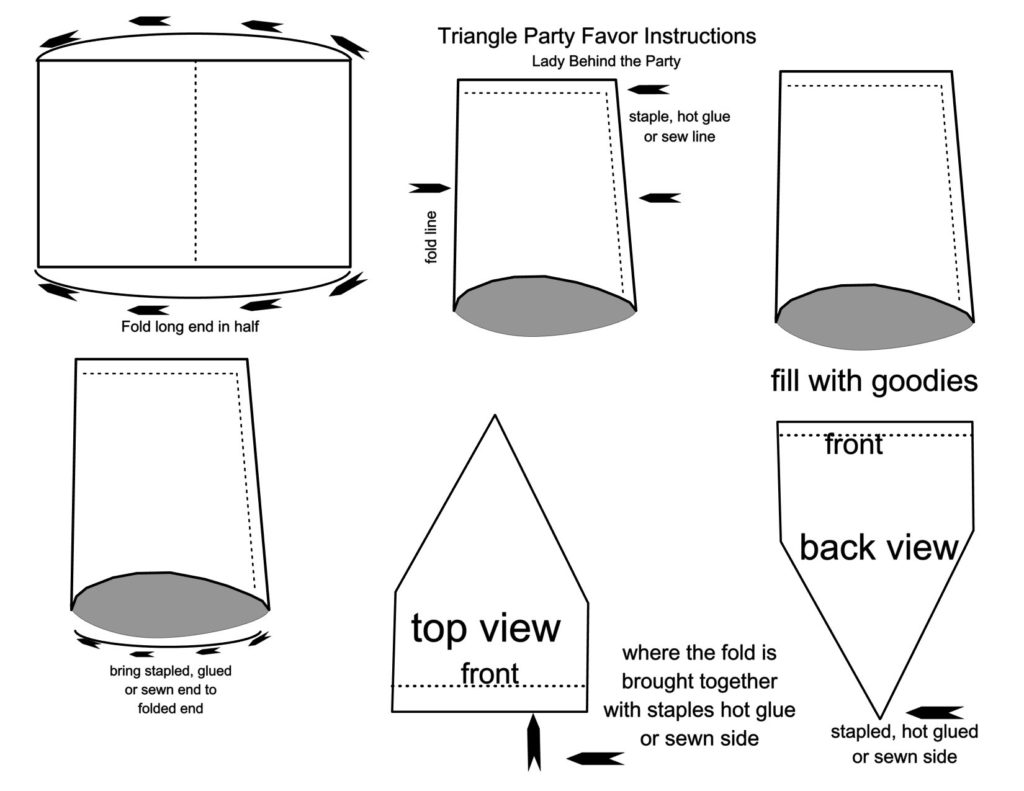 SIGN UP FOR THE LADY BEHIND THE CURTAIN NEWSLETTER AND FOLLOW THE LADY BEHIND THE PARTY ETSY SHOP
THANKS FOR VISITING♥