I love the texture of this Easy Pizza Dough.  It held up to the toppings, didn't get limp or soggy and was nice an crispy on the bottom.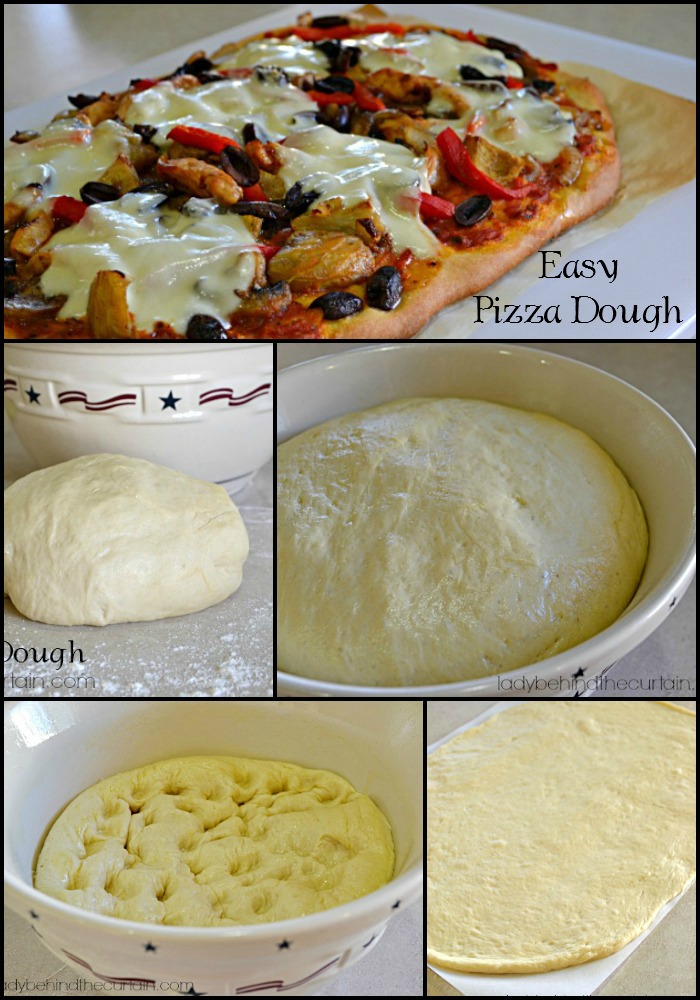 This recipe makes enough for two pizzas so I made one and froze the other.  After 2 weeks in the freezer it still made an amazing pizza crust.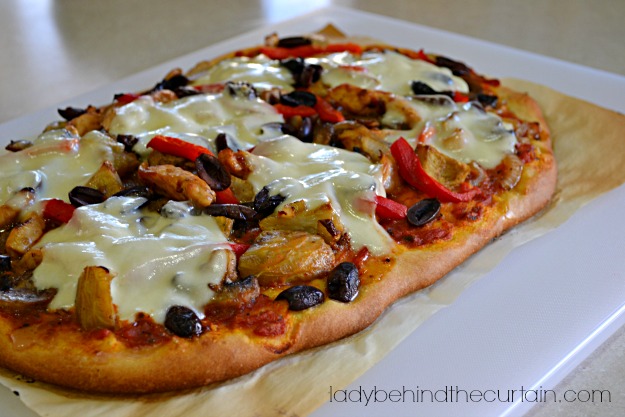 MAKE AHEAD TIP:  Once the dough has risen and divided, place in a freezer safe storage container.  Cover and store in the refrigerator for up to 24 hours.  Or freeze up to 3 months.  Perfect for pizza parties!
Mix dough until smooth.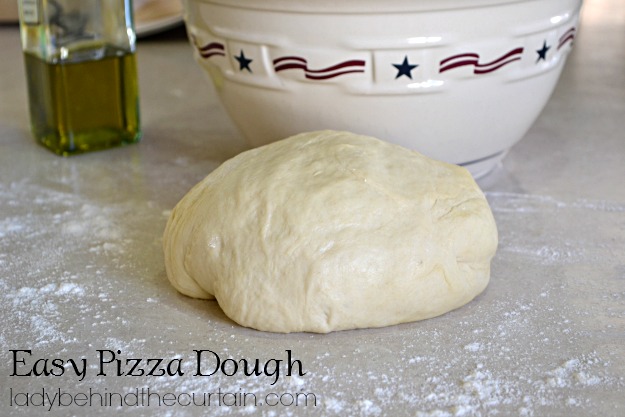 Let rise until doubled in size.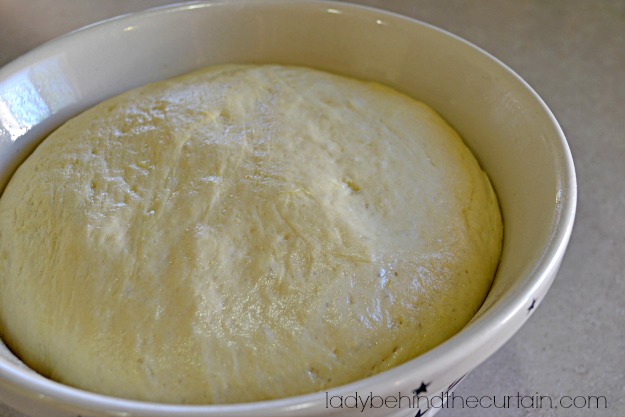 Punch down, divide dough into two portions (this is when you would freeze one for later).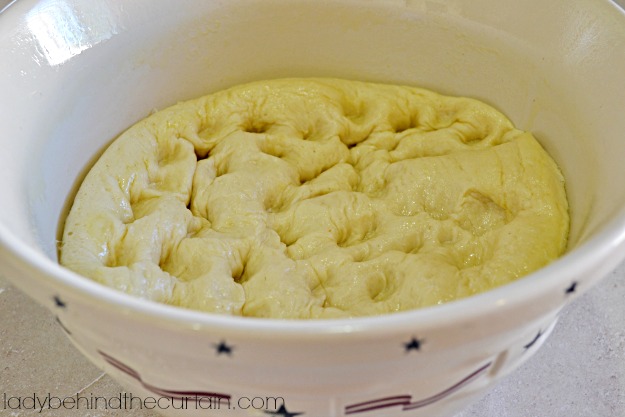 Roll into a 14×8-inch rectangle and then it's time to add your favorite toppings and bake.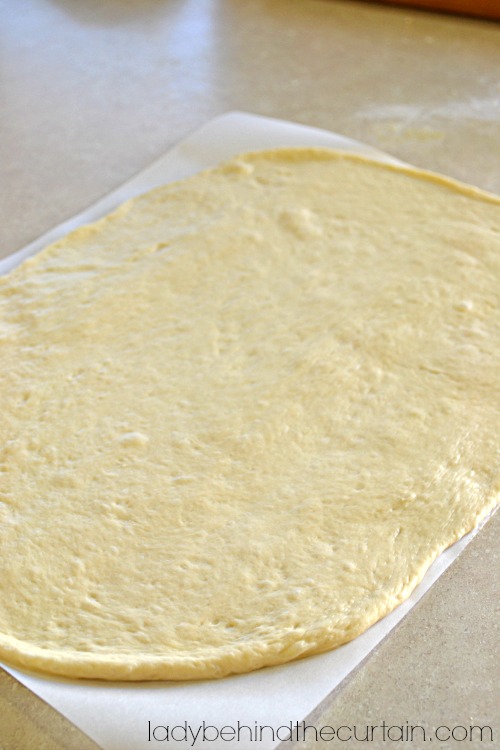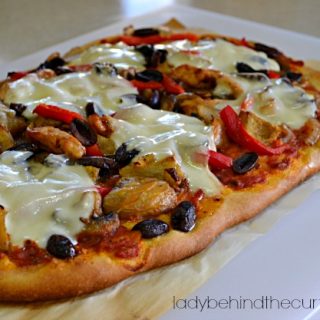 Easy Pizza Dough
Prep Time:
1 hour
30 minutes
Total Time:
1 hour
45 minutes
Make this wonderful pizza dough and freeze for later!
Ingredients
1 1/2 cups warm water
2 teaspoons honey
1 package active dry yeast
olive oil
4 to 4 1/2 cups all-purpose flour
2 teaspoons salt
1/4 cup olive oil
Instructions
In a small bowl pour the warm water and honey, stir until honey dissolves.
Sprinkle yeast over water mixture; let stand a few minutes until slightly foamy.
Stir to dissolve yeast.
Brush a large bowl with olive oil.
In a food processor add 4 cups flour and salt, combine.
Add the olive oil to the yeast mixture.
With the food processor running, slowly add the yeast and oil mixture through the feed tube.
Process just until dough forms a ball and all of the flour is incorporated.
Transfer to a floured surface.
Knead dough for 2 to 3 minutes or until no longer sticky, adding the remaining flour, 1 tablespoon at a time, as needed.
Place dough in prepared bowl.
Turn to coat the dough.
Cover with plastic wrap.
Let rise at room temperature until double in size 1 to 1 1/2 hours.
Punch down dough.
Divide dough into two portions.
Cover loosely with a clean kitchen towel or plastic wrap, let rest for 15 minutes.
Place a 15x10-inch baking sheet on the lowest rack of the oven bottom side up.
Preheat oven to 475 degrees.
Cut a piece of parchment paper to fit the bottom side of the baking sheet.
Roll pizza dough into a 14x8-inch rectangle.
Spread 1/2 cup sauce over dough leaving a 2-inch border around the edges.
Sprinkle on desired toppings.
Be very careful as you take the HOT pan out of the oven.
Slide the pizza WITH the parchment paper onto the hot pan.
Bake 10 minutes; add slices of fresh mozzarella and bake an additional 5 minutes or until the pizza is brown and the cheese is melted.
NEVER MISS A POST!
Sign up for my newsletter and receive my recipes in your inbox. Easy to see anytime and saved for safe keeping. Click Here and sign up today! —->>>>CURTAIN CALL NEWSLETTER