When first reading Pizza Margherita you might think this has something to do with a well known tequila drink  the Margarita.  But in fact that drink has nothing to do with this pizza.  The Pizza Margherita was named after Italy's Queen Margherita, who reigned in the 1800s.  The red (from the tomatoes) white (from the cheese) and green (from the basil) traditionally used in this dish represent the colors of the Italian flag.  For additional freshness I added yellow.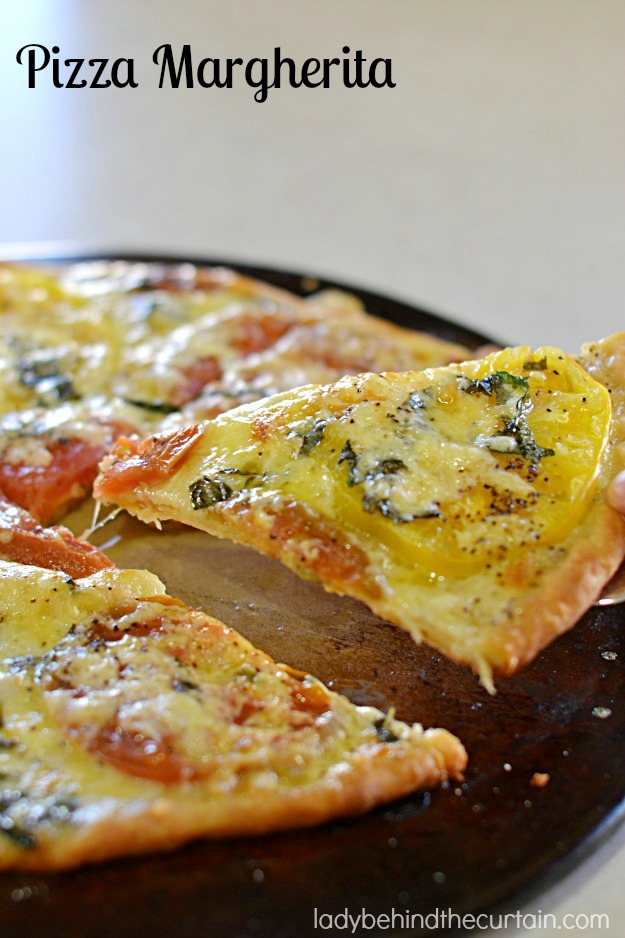 For additional pop of flavor I used some gorgeous heirloom tomatoes.  Use your favorite pizza dough recipe, pick up some pizza dough from your favorite pizzeria or you can use my Easy Pizza Dough recipe.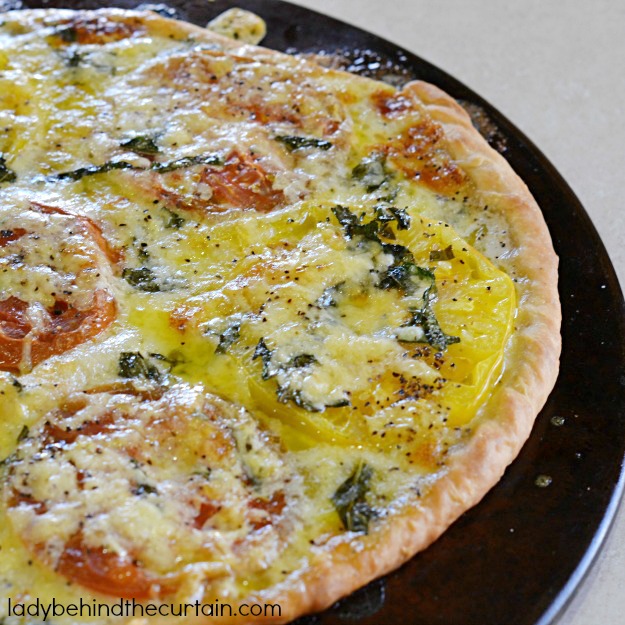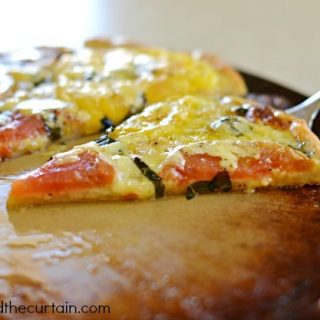 Pizza Margherita
Ingredients
1 cup mozzarella cheese
1 ripe yellow tomato, thinly sliced
1 ripe red tomato, thinly sliced
1/4 cup fresh basil, torn
1/4 cup fontina cheese, shredded
1 tablespoon olive oil
salt and pepper
Instructions
Preheat oven to 425 degrees.
On a lightly floured surface roll dough into a large circle 1-inch larger than the pizza pan (use a 11-inch to 13-inch pizza pan).
Transfer dough to the pan.
Build up edges.
Prick generously with a fork.
Bake 16 minutes or until lightly browned.
Sprinkle mozzarella cheese over hot crust; arrange tomato slices, sprinkle with basil and fontina.
Drizzle oil over top of pizza, sprinkle with salt and pepper.
Bake 15 minutes or until cheese melts and pizza is heated though.
MORE PIZZA RECIPES

1. MARINATED CHICKEN PIZZA  2. GRILLED BRUSCHETTA PIZZA  3. LIGHT VEGETABLE PIZZA