This Fagioli Soup is so easy to make and is so much better then the soup they serve at Olive Garden.  It can be made the day before because just like spaghetti it gets better with age.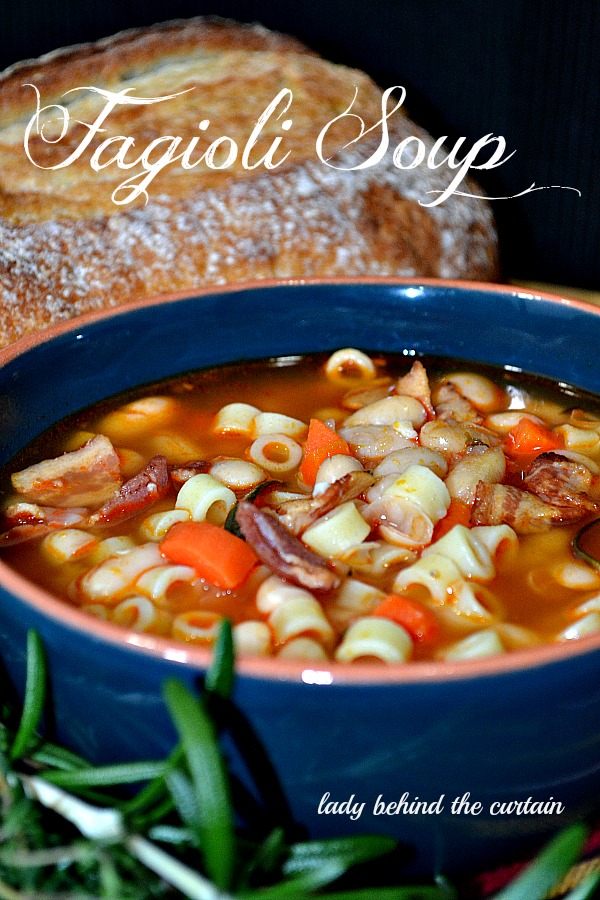 BOUQUET GARNI
This is how I like to bundle my herbs for the soup.  That way you get the flavor of the herbs but you don't bit into them.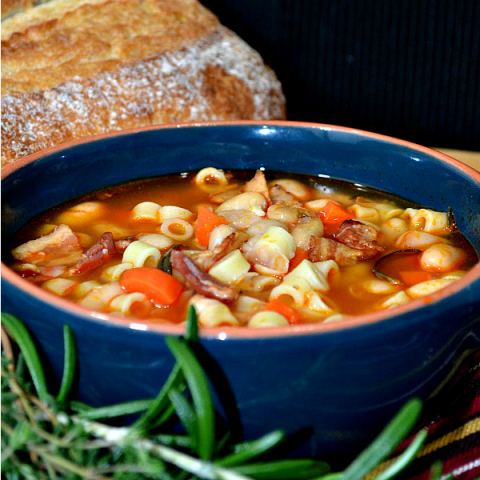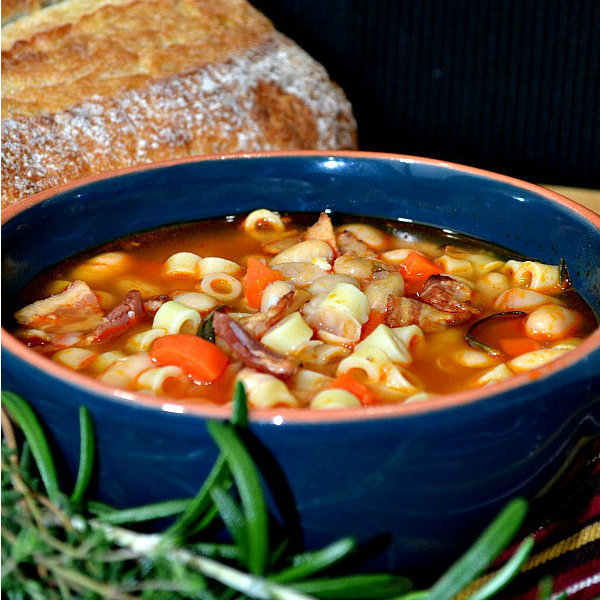 Fagioli Soup
Yield:
Makes 4 to 6 Servings
Ingredients
3 ounces pancetta or bacon, chopped
2 - 4 to 6-inch sprigs rosemary
small bunch of fresh thyme
1 bay leaf
1 medium onion, chopped
1 carrot, chopped
4 garlic cloves, chopped
salt and pepper to taste
2 (15 ounce( cans of (cannellini beans) white kidney beans do not drain
1 cup tomato sauce
2 cups water
1 quart chicken stock
1-1/2 cups ditalini pasta (small macaroni salad pasta)
Instructions
In a square of cheesecloth add the rosemary, thyme and bay leaf.
Tie with kitchen string and set aside (pictured above)
Saute pancetta or bacon until crisp, add onion, carrot, garlic and saute until tender.
Add the beans tomato sauce water, chicken stock and bouquet garni bag.
Bring to a boil, turn down to a simmer and cook 30 minutes.
Cook pasta according to the package directions in a separate pot.
Add to soup.
Discard herb bouquet garni bag.
MORE SOUP RECIPES

1. CHICKEN VERDE SOUP  2. SHORT RIB SOUP  3. CHICKEN AND POTATO FLORENTINE SOUP