15 Minute Churros: For the churro lover in all of us, here is an easy way to get your churro fix without leaving home. These easy to make Mexican Treats are light and airy on the inside and crispy on the outside. Just like a churro should be. What's the catch? These semi homemade churros are made with puff pasty and baked!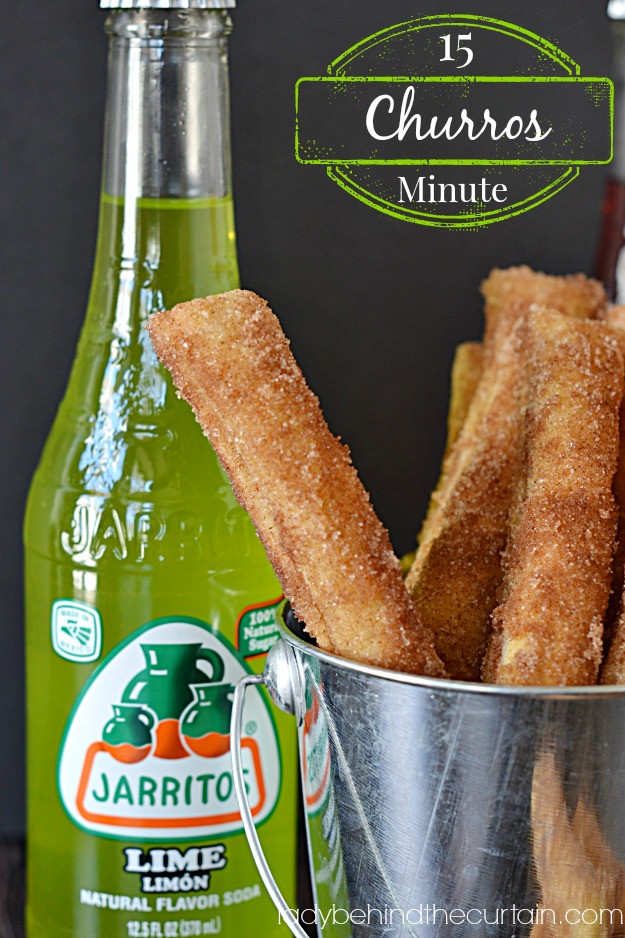 How to Make 15 Minute Churros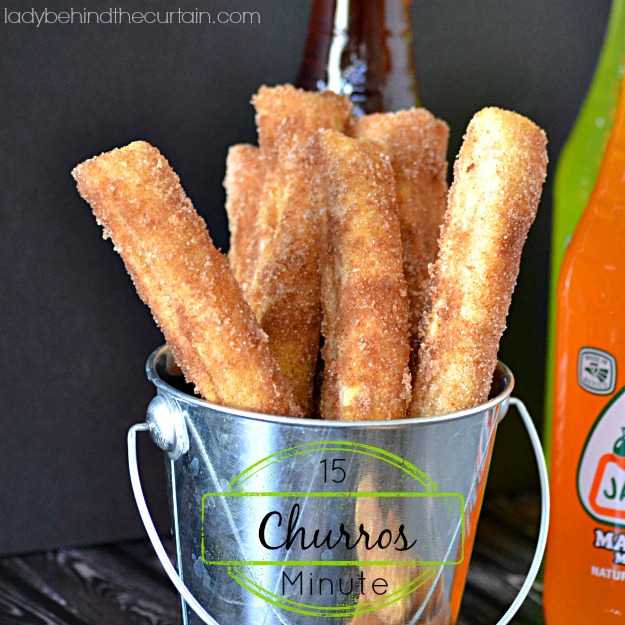 INGREDIENTS

1 puff pastry sheet, thawed
1 cup granulated sugar
4 teaspoons ground cinnamon
1/2 cup butter, melted

DIRECTIONS

Preheat oven to 450°.
Spray 2 cookie sheets with non stick cooking spray.
Unfold and cut puff pastry in half lengthwise.
Cut each half crosswise into 1-inch wide strips.
Place strips on prepared cookie sheets.
Bake 8 to 10 minutes or until golden brown.
Combine the sugar and cinnamon.
Dip the pastry strips in melted butter, then roll in the cinnamon sugar mixture.
Place on a wire rack to dry.
DIPPING SAUCE
MORE CHURRO INSPIRED RECIPES
FUN FIESTA PARTY IDEAS
HOW TO COLOR RICE— This decorating trick is easy to do and adds a pop of color to your table. You can customize the rice to fit any color scheme.
FIESTA TISSUE FLOWERS—Add a special touch to any celebration. Easy to make and inexpensive!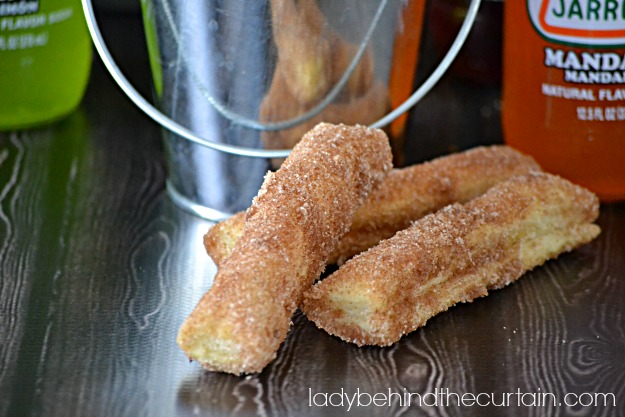 NEVER MISS A POST