15 Minute Churros: An easy dessert made with puff pastry. NEW! NEW! NEW! PARTY SUPPLIES FROM LADY BEHIND THE PARTY (me)! Look below for all the details. ↓↓↓↓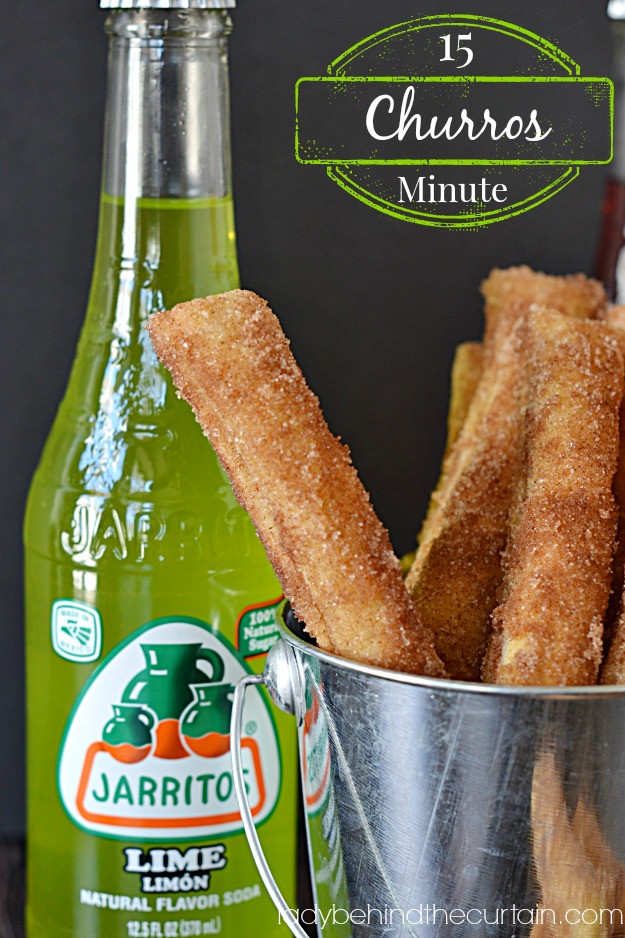 Last time I went to Disneyland with my granddaughter churros were her number one favorite treat. So when she was over the other day I wasn't surprised, when I asked her what she wanted for dessert she excitedly exclaimed while jumping up and down CHURROS! Knowing that the patience of a 4 year old is VERY short. I went rummaging through my freezer and was happy to see a box of puff pastry. WooHoo! I knew I had something and that she would be eating a churro in no time.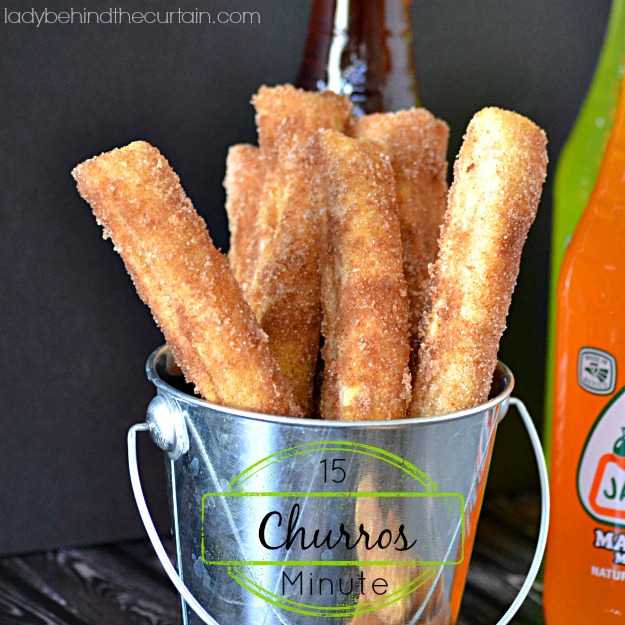 ---

DECORATE YOUR FIESTA PARTY IN STYLE! Take all the guess work out of planning a party! Everything is colorful and coordinated with a fun theme. One stop shopping is the way to go and at Lady Behind The Party, that's exactly what you're going to find. Whether you're planning a Birthday Party, Wedding Reception or celebrating Cinco de Mayo this Let's Fiesta Party Pack will set you up in style. It's a Party in a Box! Look at the picture below for a sneak peek. There are over 25 Fiesta Party Supplies to choose from!

CLICK HERE AND SHOP NOW FOR GREAT PARTY SUPPLIES…. in my Etsy shop—->>>>Lady Behind The Party
---
These 15 Minute Churros are cripsy, rolled in melted butter and covered with a cinnamon sugar mixture. PERFECT! (to a 4 year old anyway) 🙂 I would highly recommend serving these churros with my homemade Hot Fudge Sauce.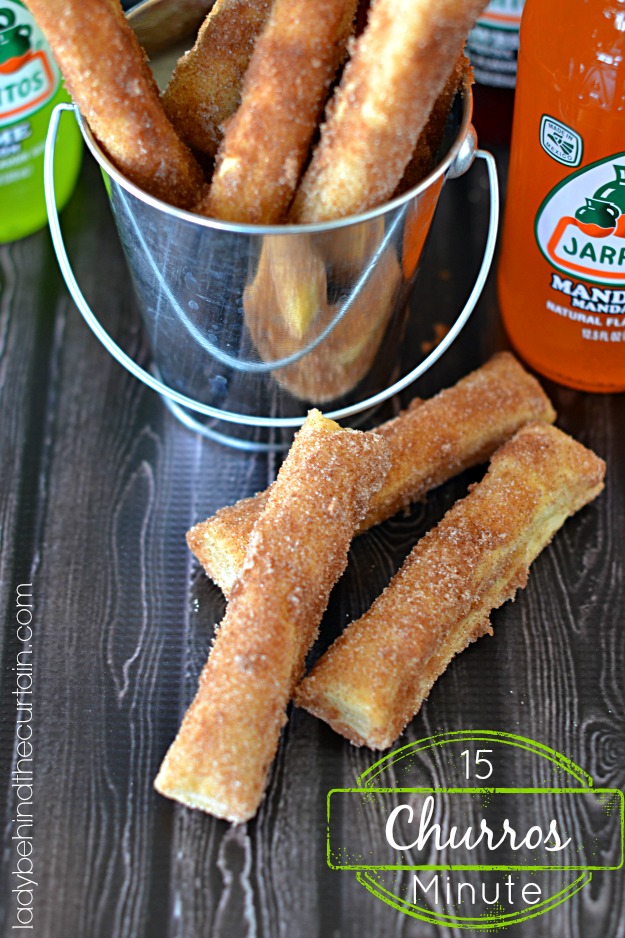 Here are a couple of other churro options.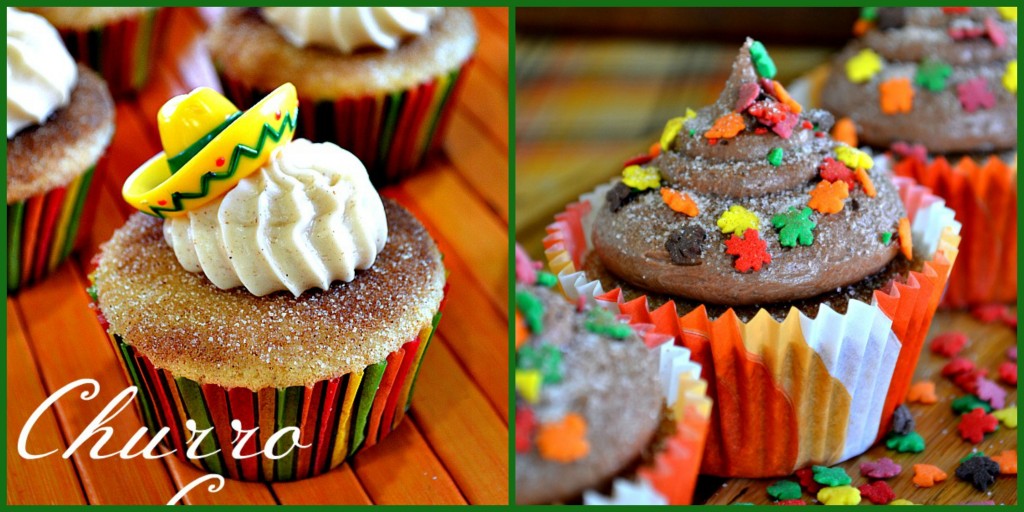 CHURRO CUPCAKES PUMPKIN CHURRO CUPCAKES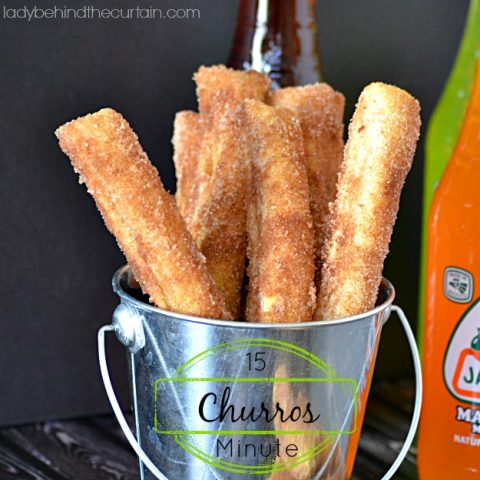 15 Minute Churros
An easy dessert made with puff pastry. Perfect for your next Fiesta!
Ingredients
1 puff pastry sheet, thawed
1 cup granulated sugar
4 teaspoon ground cinnamon
1/2 cup butter, melted
Instructions
Preheat oven to 450 degrees.
Spray 2 cookie sheets with non stick cooking spray.
Unfold and cut puff pastry in half lengthwise.
Cut each half crosswise into 1-inch wide strips.
Place strips on prepared cookie sheets.
Bake 8 to 10 minutes or until golden brown.
Combine the sugar and cinnamon.
Dip the pastry strips in melted butter, then roll in the cinnamon sugar mixture.
Place on a wire rack to dry.