Made From Scratch Jalapeno Cornbread
Made From Scratch Jalapeno Cornbread | Bring back the old and try baking your cornbread in a cast iron skillet.  What you will end up with is a moist on the inside and crispy on the outside cornbread.  Add an extra layer of flavor with chopped jalapeno peppers.  This Made From Scratch Jalapeno Cornbread and a big bowl of chili were meant for each other.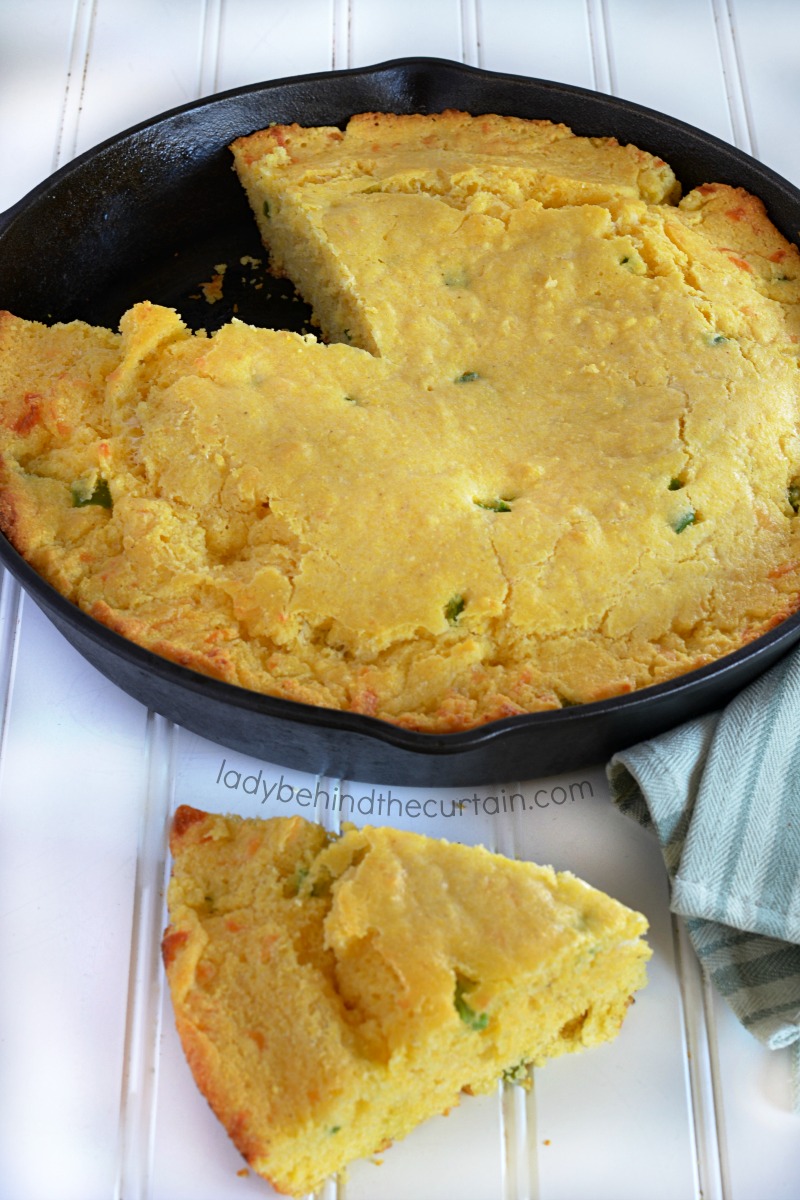 You many not think of cornbread as comfort food but it is for me.  The term "comfort food" means food that provides consolation or a feeling or well-being, typically any with a high sugar or other carbohydrate content and associated with childhood or home cooking.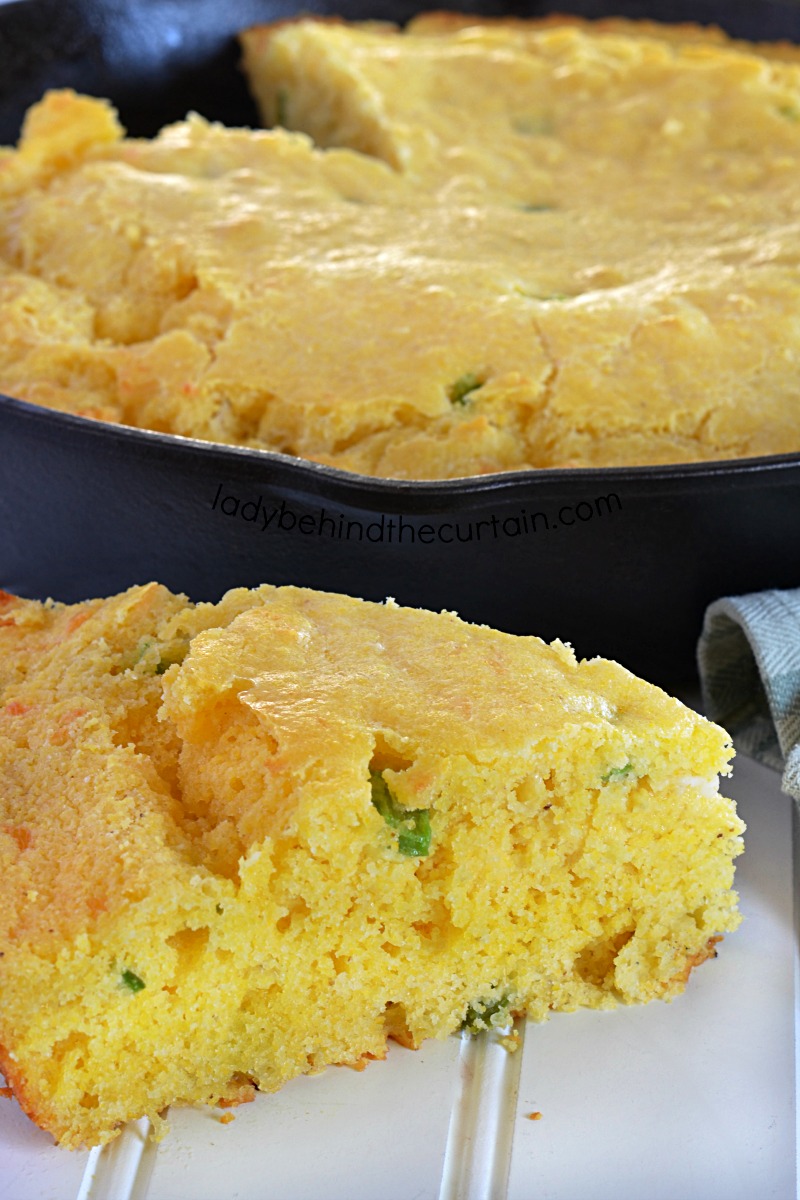 That's exactly what cornbread does for me.  Remind me of my childhood.  Growing up in a household where the mom is from Oklahoma and the dad is from Arkansas I ate a lot of beans, fried potatoes and cornbread.  To this day it's still my favorite meal.  Just simple home cooking!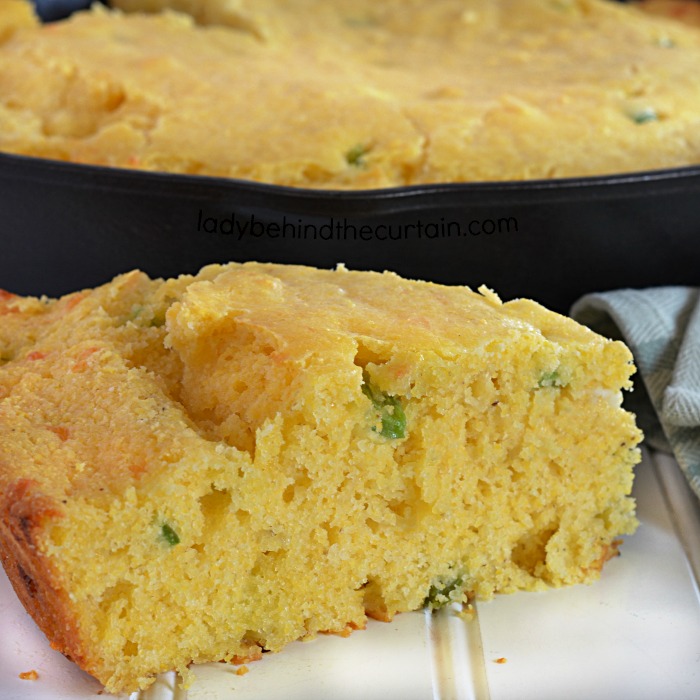 This cornbread is made from scratch (hence the title).  No boxed cornbread for this girl!  Add cornbread to a layered salad for Thanksgiving or Christmas dinner.  Click here to find out how—->>>>LAYERED CORN BREAD SALAD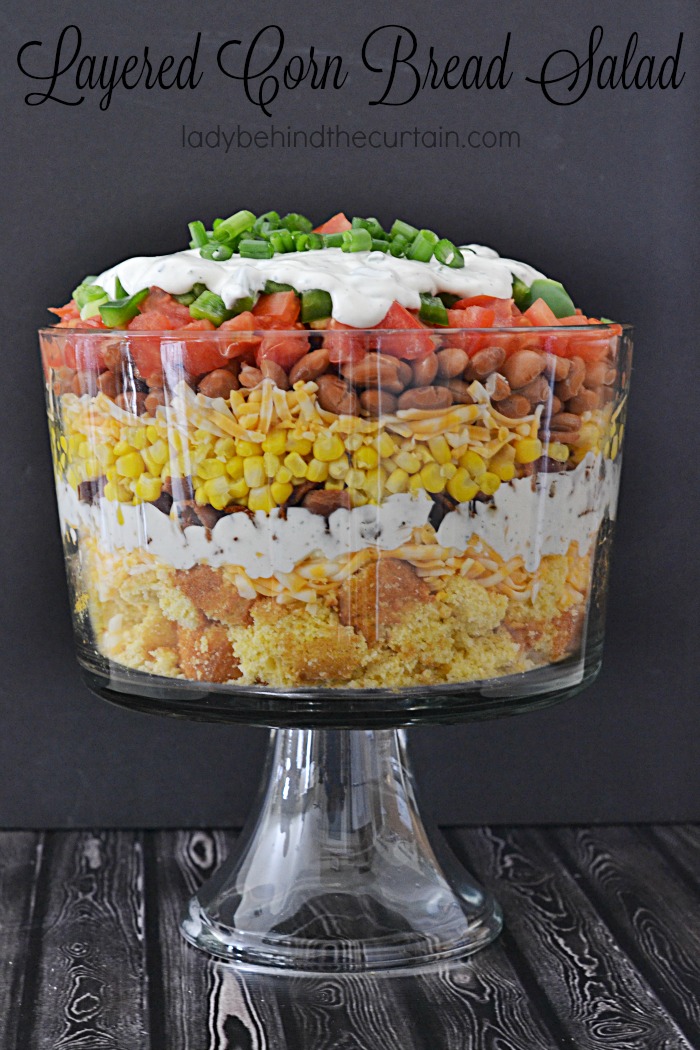 A great way to serve stew or chili at a Western themed party!  Preheat oven to 350°.  Make the cornbread batter, put stew or chili into a 16 ounce wide mouth mason jar top with 1/2 cup of prepared cornbread batter.  Place jars on a cookie sheet.  Bake for 20 minutes or until a toothpick inserted into the center comes out clean.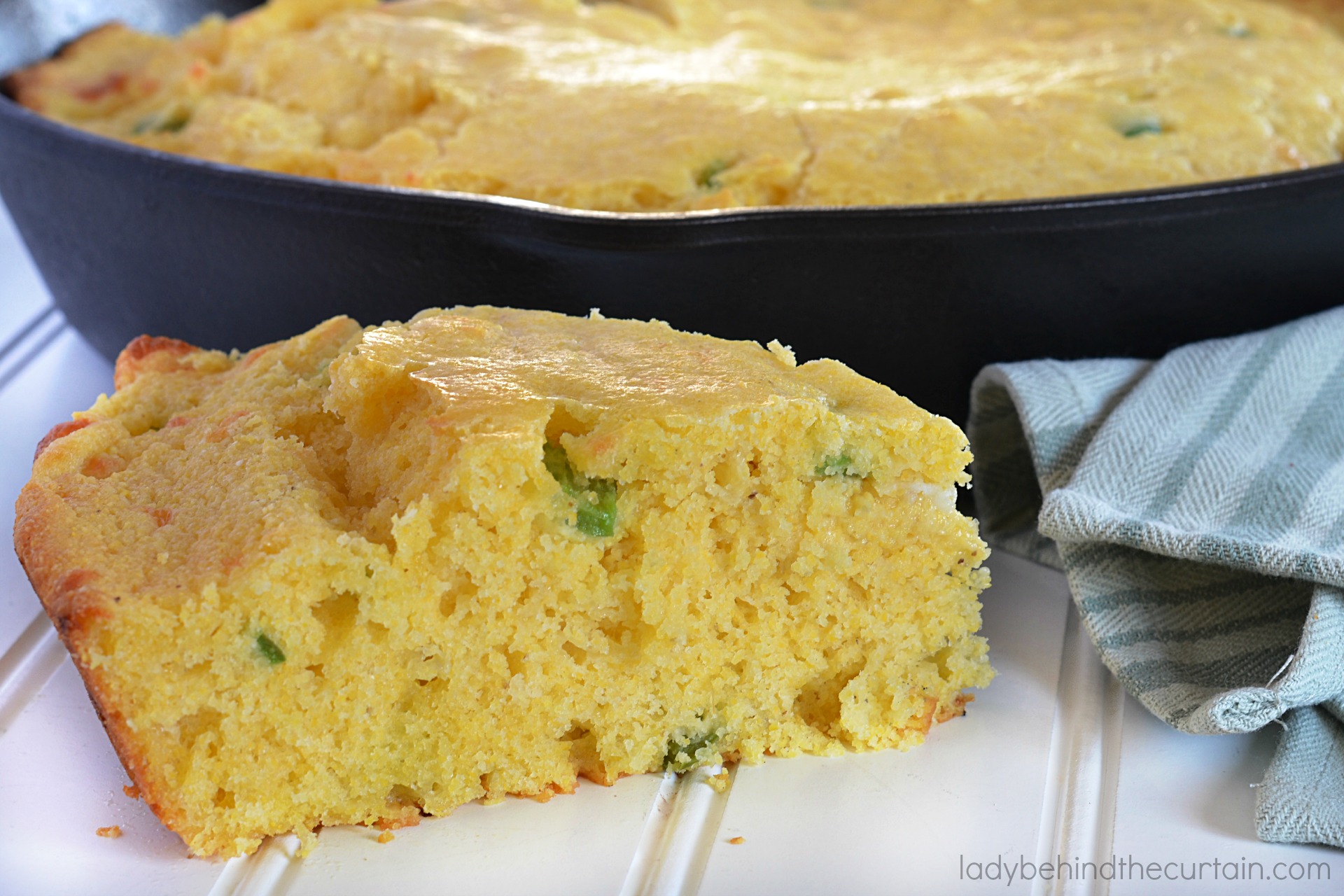 MORE CAST IRON COOKING RECIPES

APRICOT GRILLED CHEESE SANDWICH  2.  ROASTED CHICKEN WITH POTATOES AND BACON  3.  BROWN BUTTER CINNAMON ROLLS
NEVER MISS A POST!
Sign up for my newsletter and receive my recipes in your inbox. Easy to see anytime and saved for safe keeping. Click Here and sign up today! —->>>>CURTAIN CALL NEWSLETTER