Get Well Soon Sunshine Cake in a Can
Get Well Soon Sunshine Cake in a Can | Bring a little sunshine to someone with this easy to make cake in a can!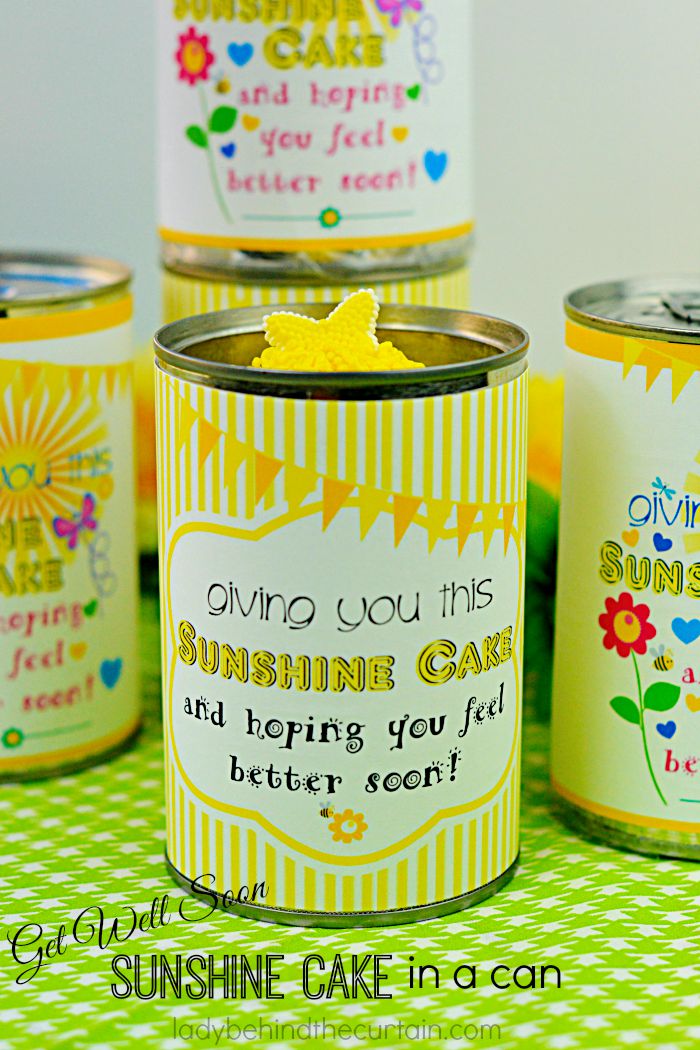 How awesome is this cake in a can!  It's super easy to make and will bring a smile to anyone.
First thing you will need are 15 ounce cans with a pop top lid.  I used fruit cocktail.  Poured the contents into a container to use in school lunches later.
Open the opposite end of the can and use a hand held can opener that will leave a smooth edge.
If you have a hard time getting the lid to come off of the can and end up with a piece sticking out.  Simply use pliers and press firmly to the can.
Make your cake batter (I used a store bought yellow cake mix).  For an added pop I added some yellow food gel to the batter.  Fill each can half way.
Bake, cool, run a knife around the edges, turn upside down to release cake onto cooling rack.
Turn cleaned can upside down; add sugar topper, sprinkles, frosting and cake.  Make sure the cake is added top side first.
Use packing tape to replace the bottom of the can.  Trim and press to make it as smooth as possible.
Carefully turn right side up and tape on the printed label (see below for choices).
FOR A CLOSER LOOK TAKE A PEAK AT THE PHOTOS BELOW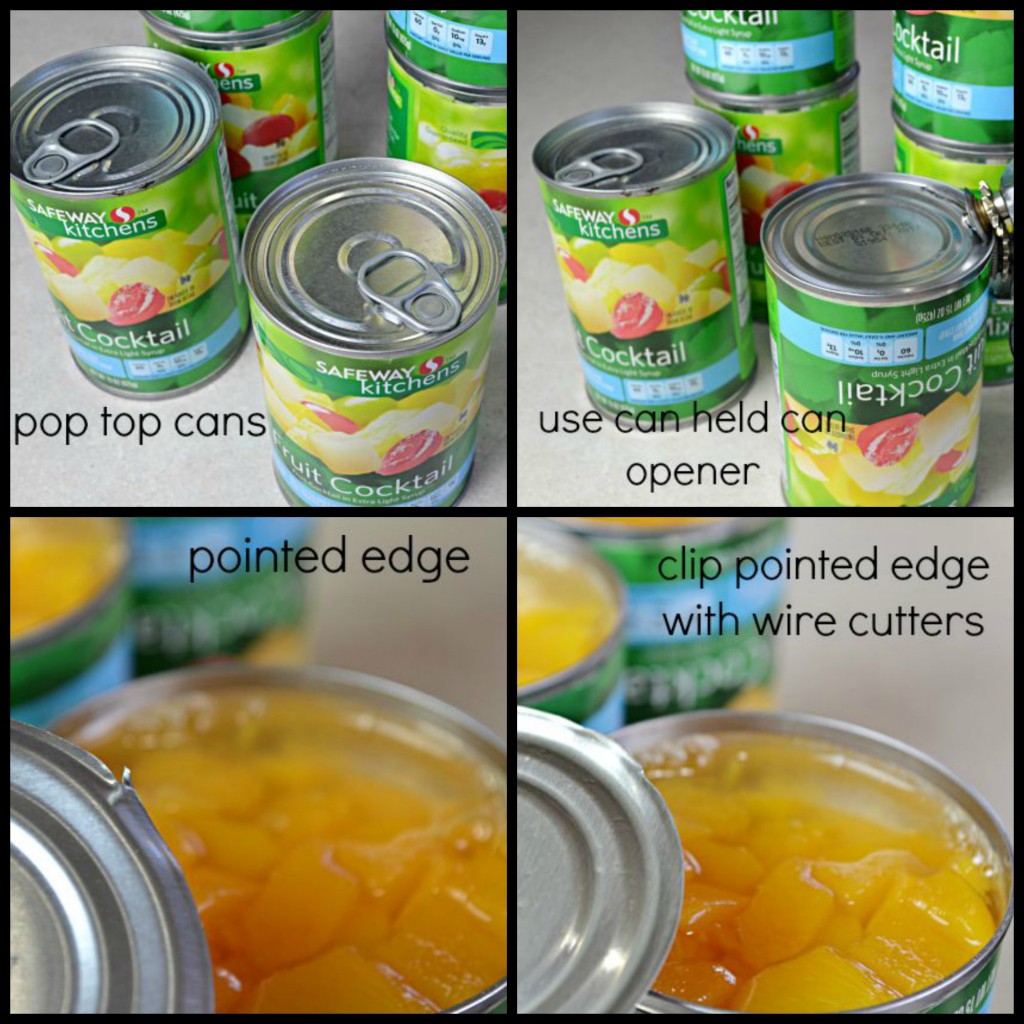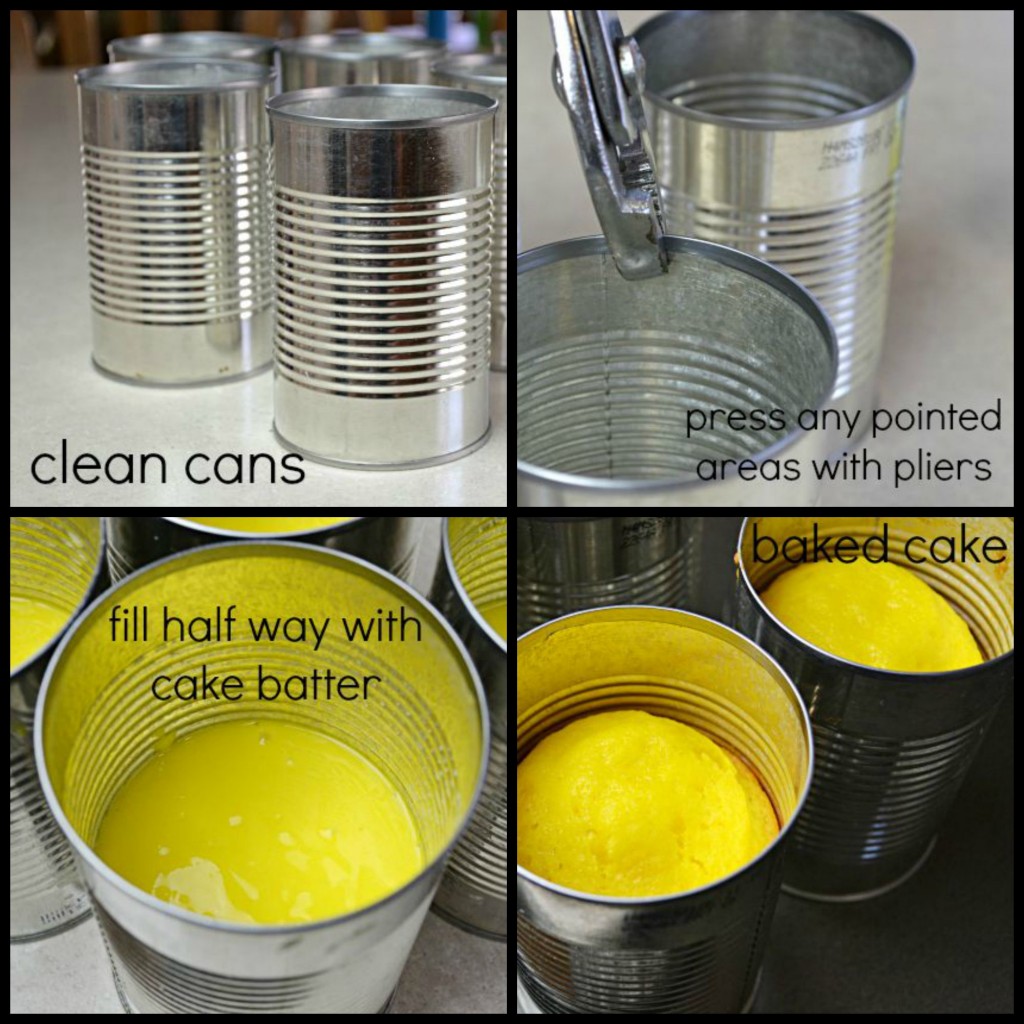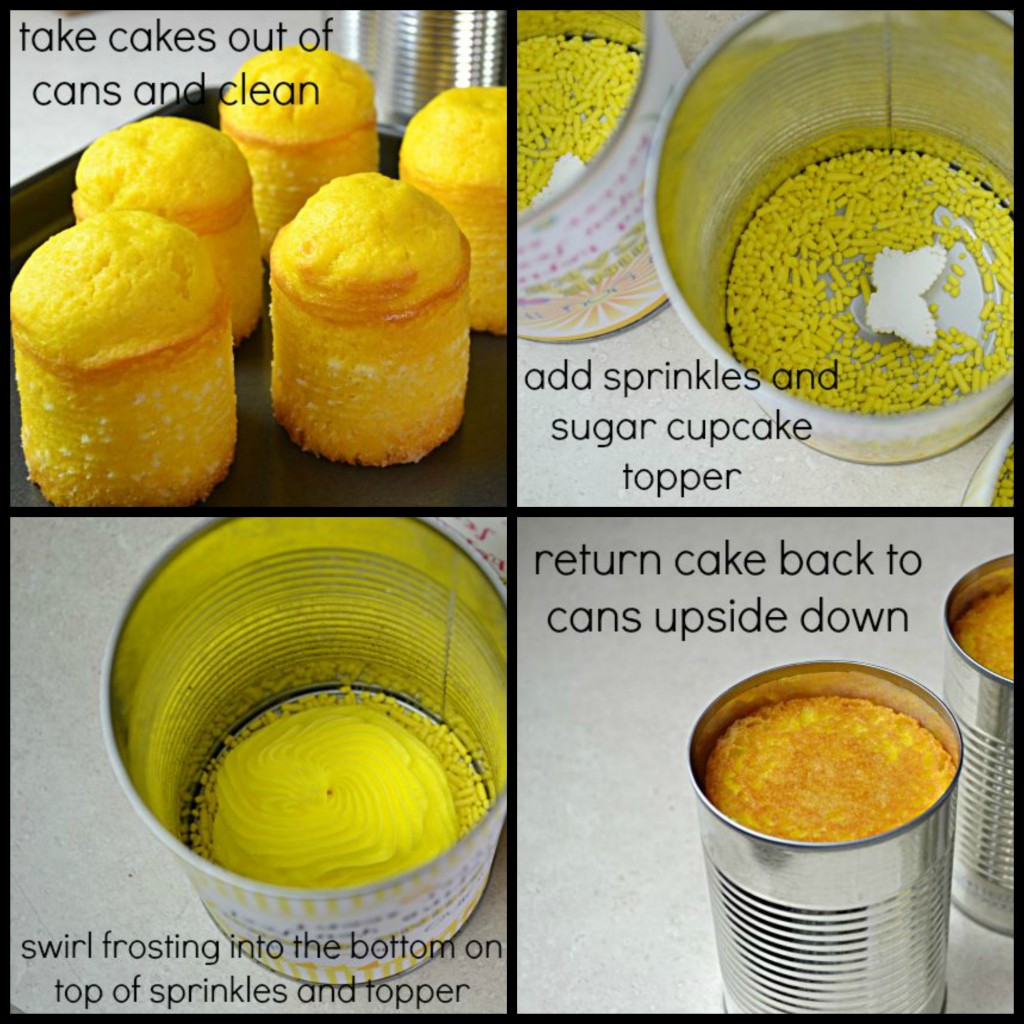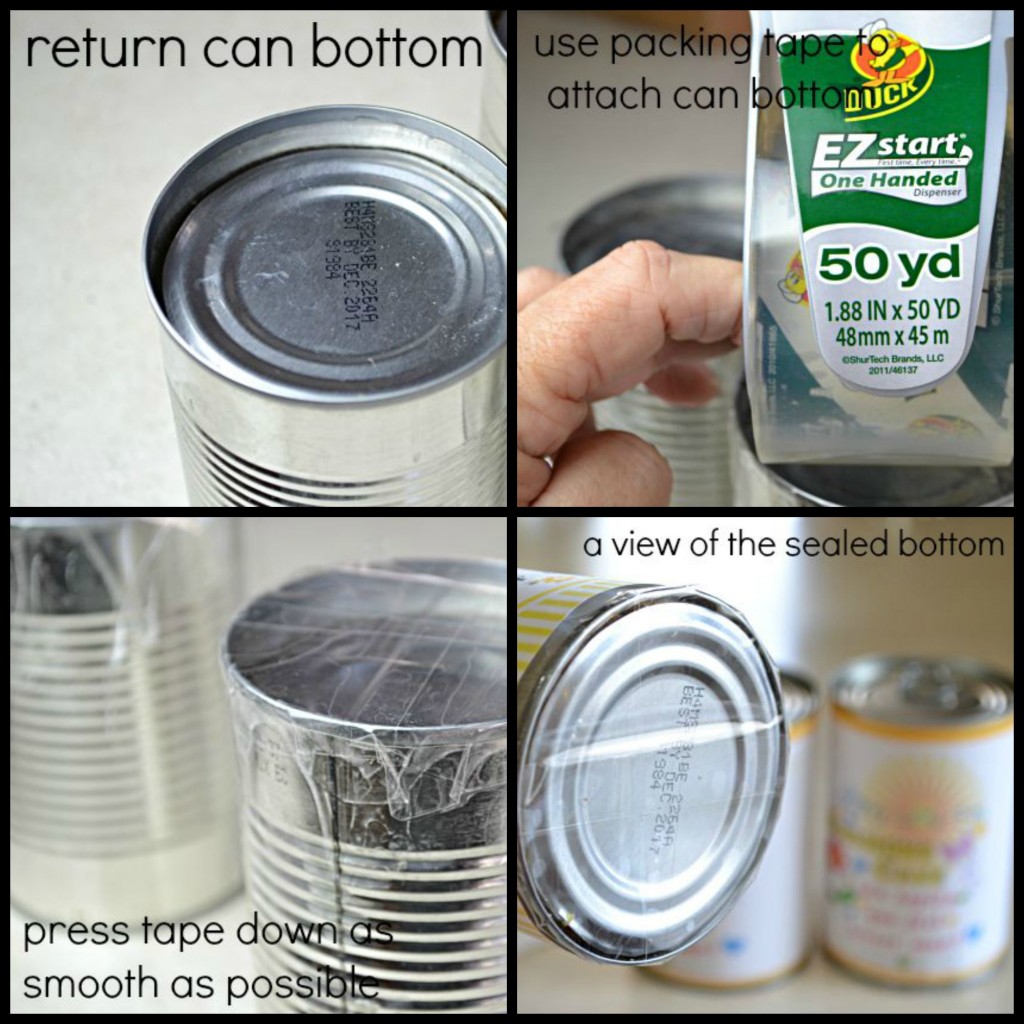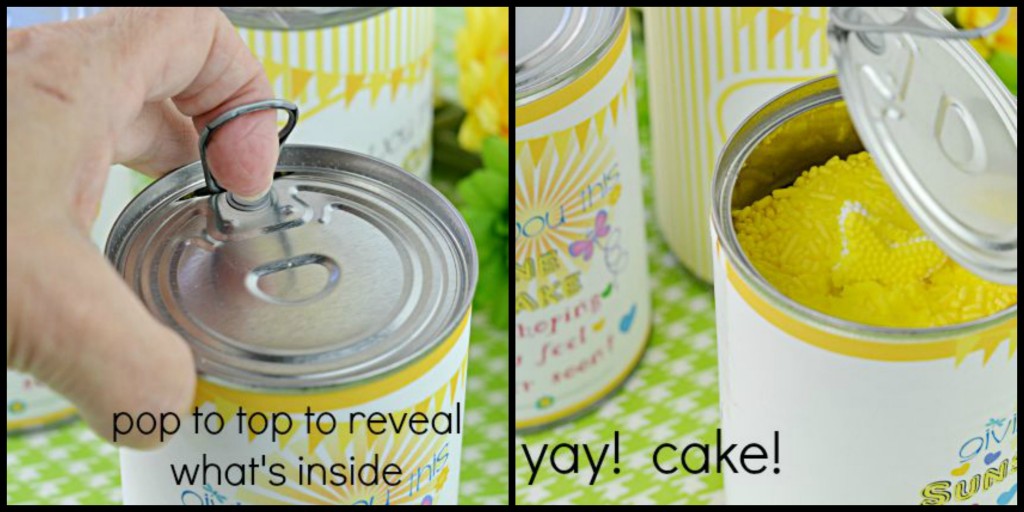 CLICK THE LINK TO PRINT.
Sunshine Cake in a Can Label 1


Sunshine Cake in a Can Label 2


Sunshine Cake in a Can Label 3


Sunshine Cake in a Can Label 4


Sunshine Cake in a Can Label 5


Sunshine Cake in a Can Label 6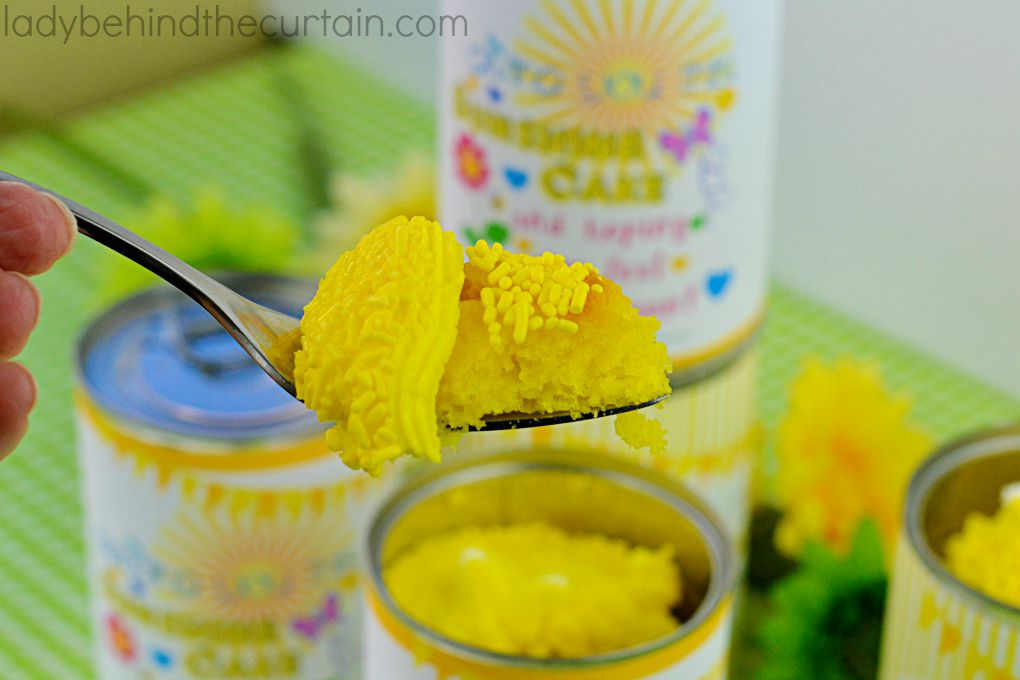 MORE HOMEMADE GIFTS
1. HOMEMADE CHRISTMAS GUMDROPS  2. SLOW COOKER APPLE BUTTER  3.  BLUSHBERRY TEA OATMEAL MUFFINS