Homemade Apple Pie Filling
Homemade Apple Pie Filling | It's apple season and that means apple pie everything!  This easy to make pie filling is not just for pie.  It also makes the perfect topping on ice cream, pancakes or waffles.  I love adding it to muffins, coffee cakes and breads.  Don't forget about no bake desserts and parfaits!  There's so many things you can do with this pie filling. NOTE: BECAUSE THE FILLING IS COOKED I RECOMMEND USING IT ON BLIND BAKED PIES. Scroll down to find out how to make a blind baked pie and for lots of options for this delicious pie filling.↓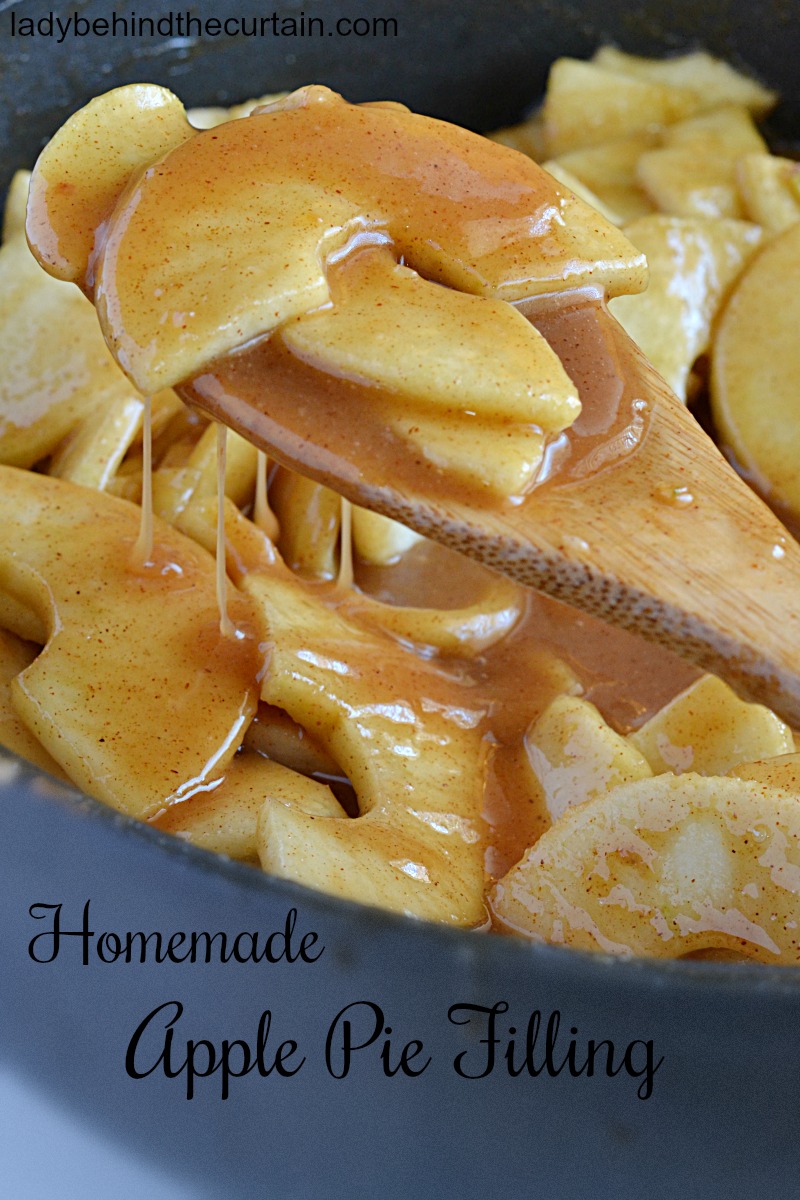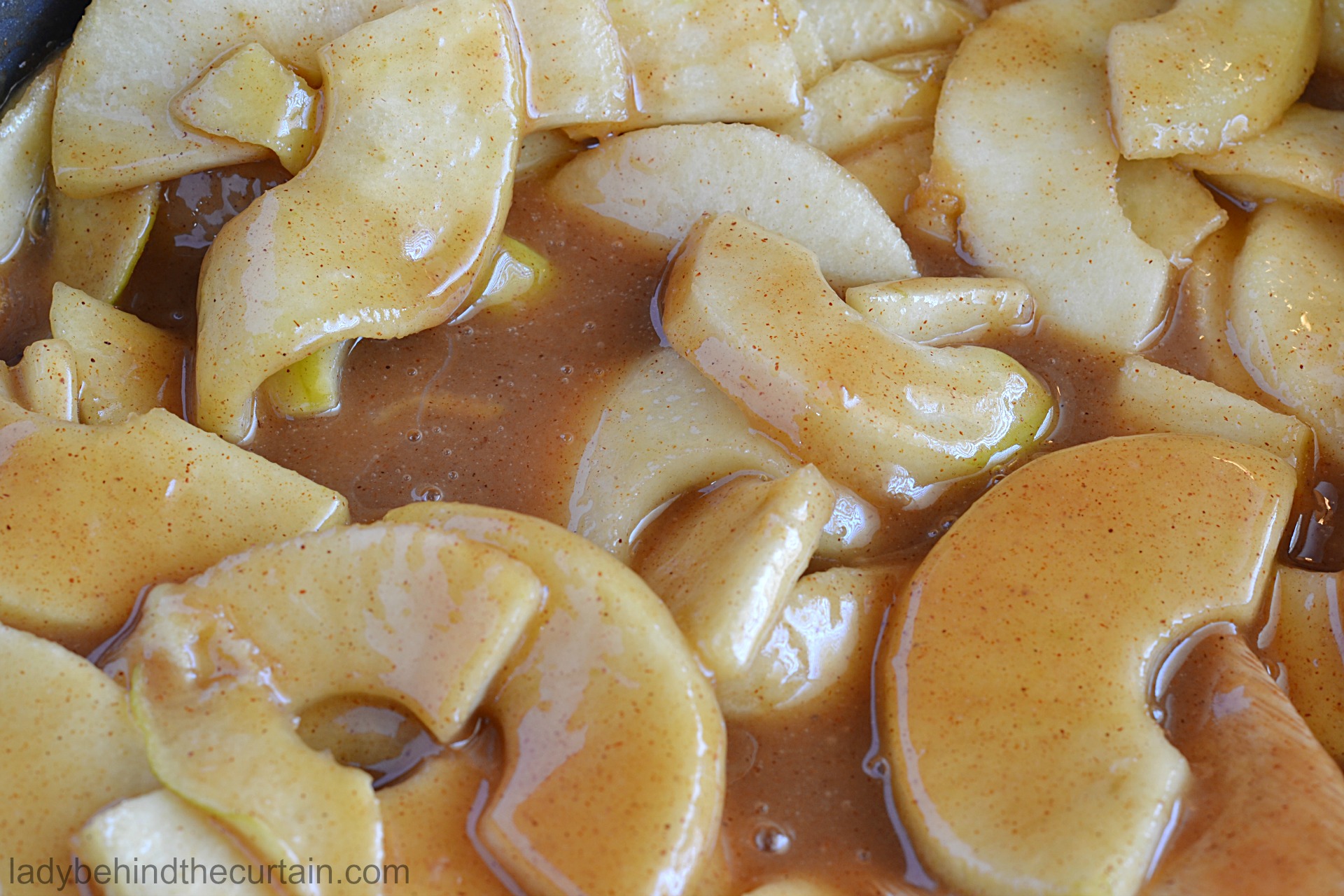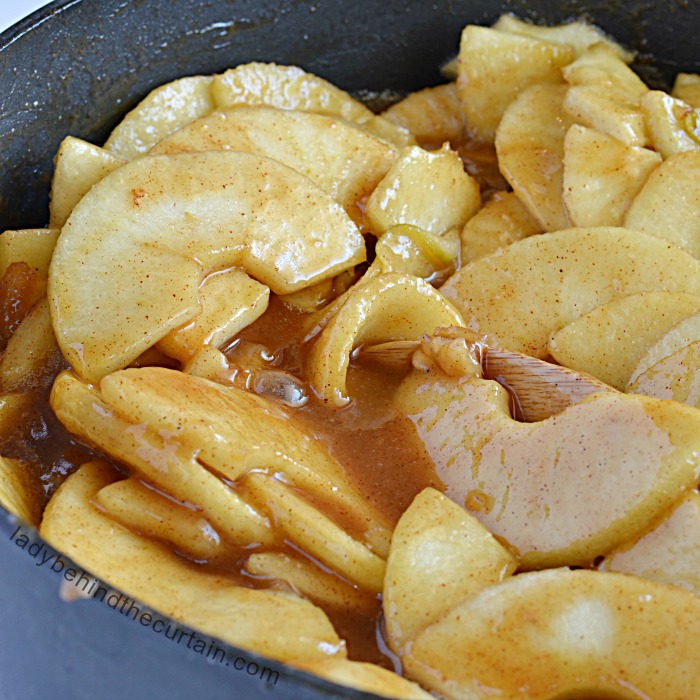 My New Favorite Tool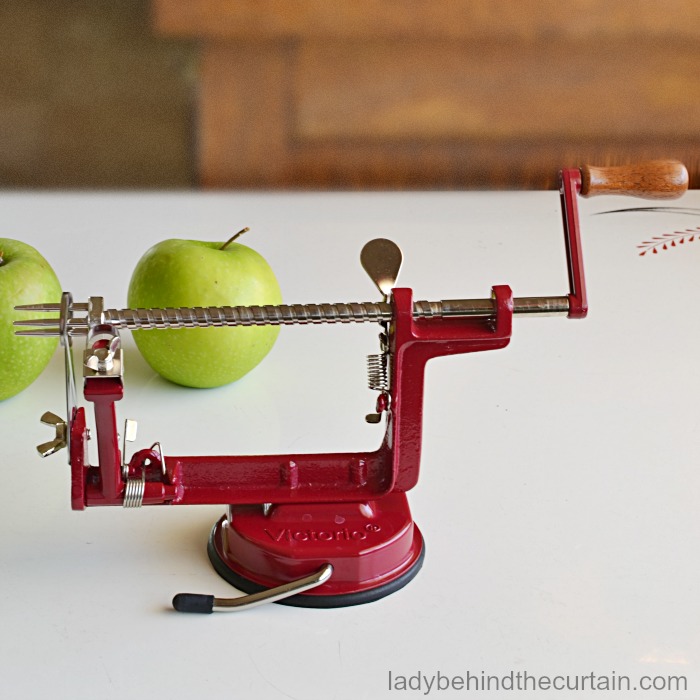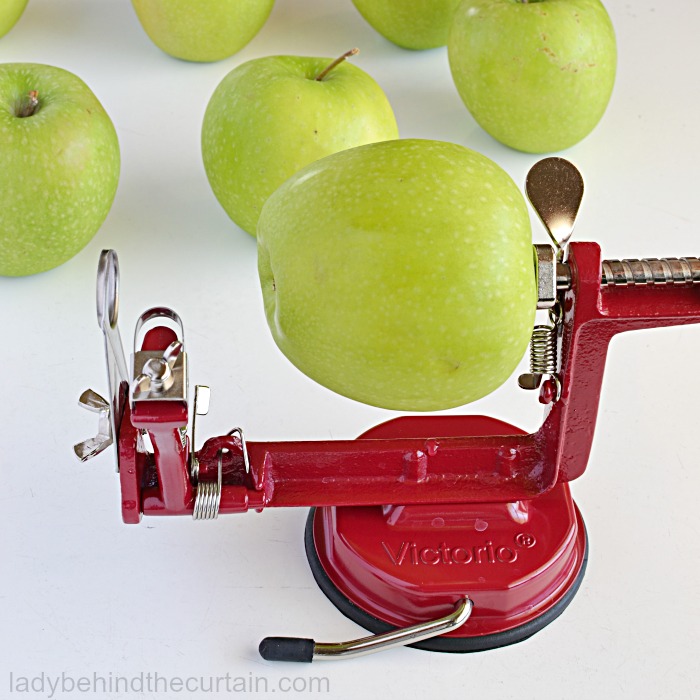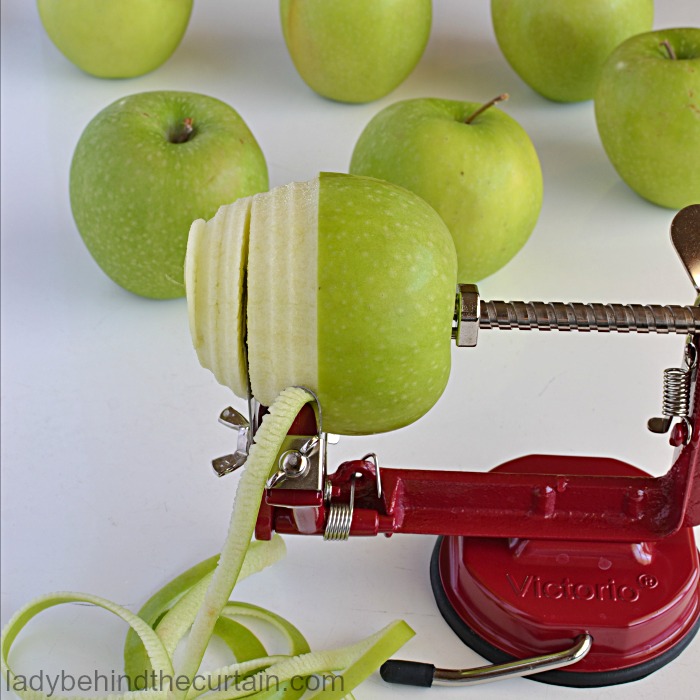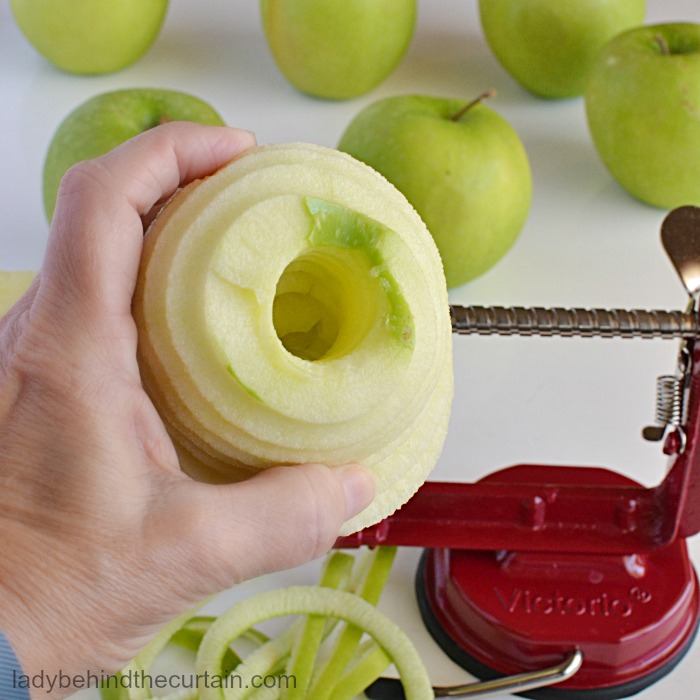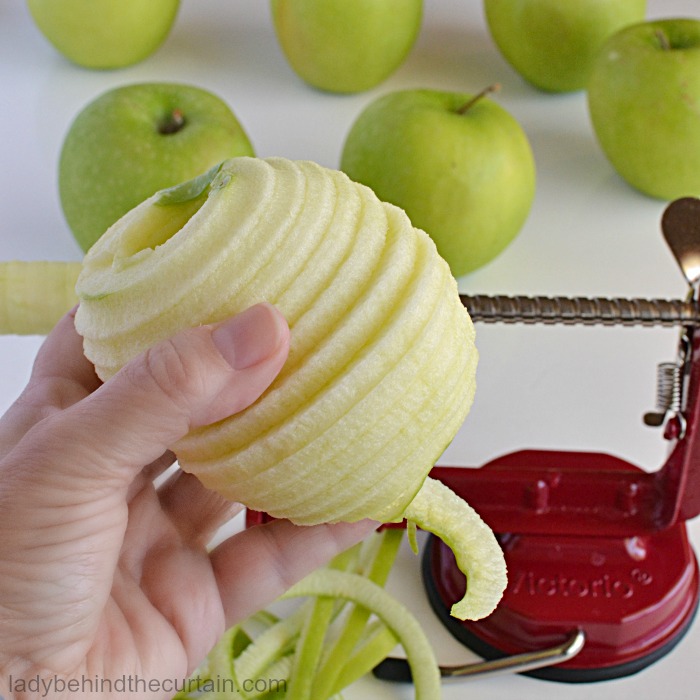 What is "blind" baking?
Blind baking is a process of baking a pie crust without filling. The "pie weights" help keep the pie dough flat.
Where Can I Use this Homemade Apple Pie Filling?
Any recipe that requires a can of apple pie filling
Hand held apple pies (since small pies don't have to be baked or fried that long this pie filling is perfect)
Apple Pie Fruit Dip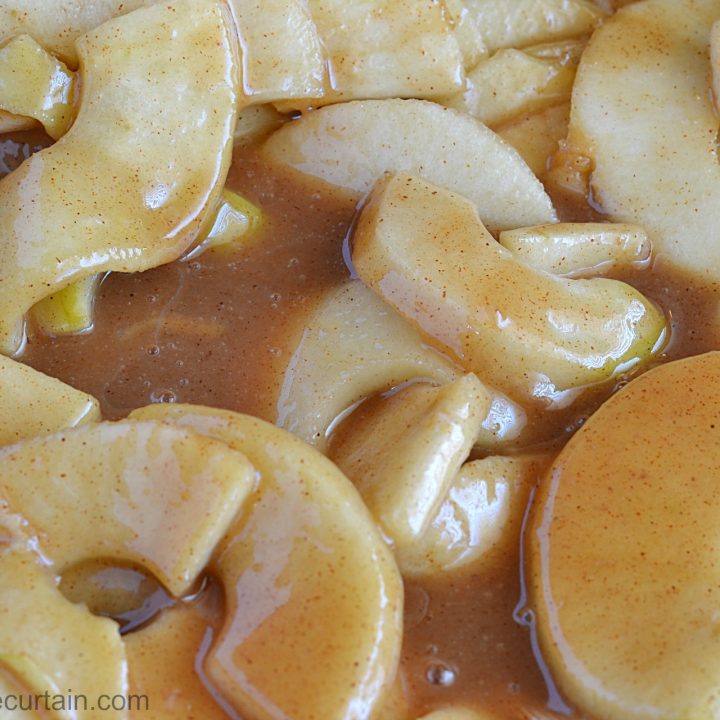 Homemade Apple Pie Filling
 Apple Pie without the crust. Perfect for spooning over ice cream or using as a topping on a cheesecake.
Ingredients
6 large Granny Smith apples (about 12 cups) peeled, cored and sliced
1 1/2 cups light brown sugar
3/4 cup granulated sugar
6 tablespoons all purpose flour
3 teaspoons ground cinnamon
1 teaspoon salt
6 tablespoons unsalted butter
1/3 cup water
Instructions
In a large saucepan add the apples, sugars, flour, cinnamon, salt, butter and water.  Stir to combine.  On med high heat cook until butter is melted.  Turn heat down to medium low and simmer 3-5 minutes or until the sauce has thickened and apples are tender but still crisp. Pour into a jar or container with an air tight lid and store in the refrigerator up to 1 week.

If Freezing:  Cool completely, pour into a freezer safe zip top bag.  Place flat in the freezer until completely frozen and then you can store the filling upright like a book.
Nutrition Information
Amount Per Serving
Calories

0
Total Fat

0g
Saturated Fat

0g
Cholesterol

0mg
Sodium

0mg
Fiber

0g
Sugar

0g
Protein

0g
RECIPES WITH APPLE

CINNAMON ROLL APPLE PIE POPS 2. MINI APPLE CRUMB CHEESECAKES 3. SLOW COOKER CRANBERRY APPLE OATMEAL
NEVER MISS A POST!
Sign up for my newsletter (two per month) and receive my recipes in your inbox. Easy to see anytime and saved for safe keeping. Click Here and sign up today! —->>>>CURTAIN CALL NEWSLETTER