Homemade Chocolate Easter Bunnies
Homemade Chocolate Easter Bunnies: You only need a few ingredients to create these adorable melt in your mouth Chocolate Easter Bunnies. BONUS! They're filled with easy to make cream fillings. Coated with a creamy dark or milk chocolate and filled with caramel, peanut butter and raspberry cheesecake. The kids will love these chocolate bunnies in their Easter Baskets! I'll show you how easy it is to customize your homemade chocolate Easter bunnies along with lots of tips and tricks.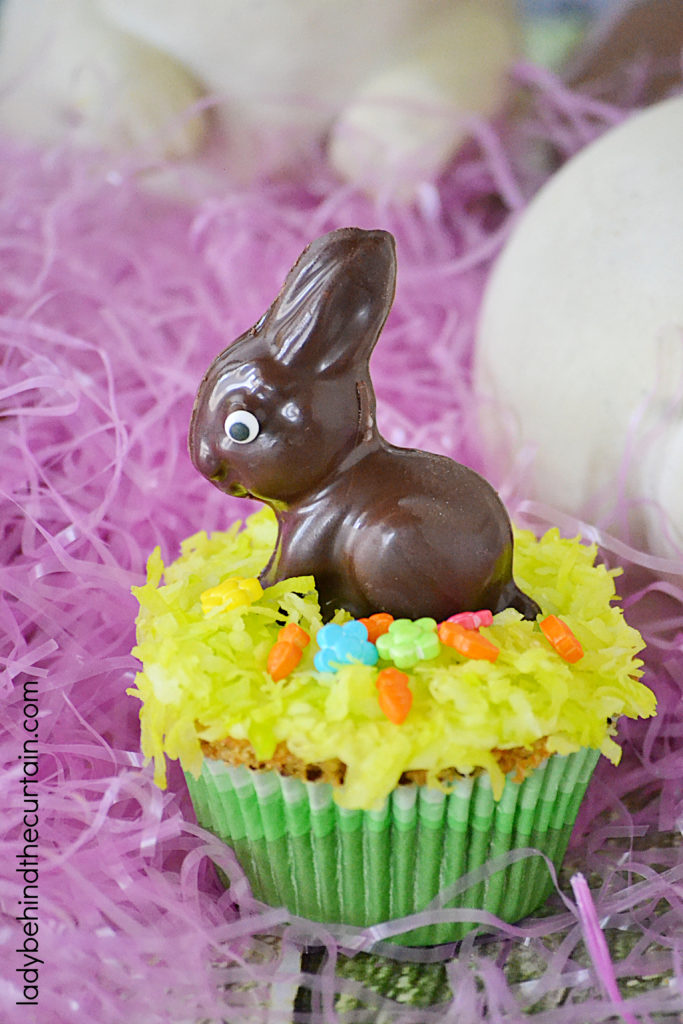 How to Make Homemade Chocolate Easter Bunnies
INGREDIENTS FOR SOLID CHOCOLATE BUNNIES (full printable recipe below)
INSTRUCTIONS

Pour chocolate into a microwave safe bowl, heat 1 minute on high. Stir until creamy. If chocolate is not melted, continue heating at 60% power in 30 second intervals, stirring between until melted and creamy.
Add a small amount (about 1 teaspoon for this mold) of the melted chocolate to the mold. Using a small clean paint brush, bring the chocolate up the sides and to the edges.
Hold mold upside down and tap out any excess chocolate.
Lay right side up on the counter and lightly tap chocolate back into position (this will also get rid of any air bubbles).
Place in the refrigerator until hardened about 5 minutes or until the chocolate is no longer shiny.
Add your favorite filling (find three options below)
Cover with remaining melted chocolate NOTE: If chocolate is too hard, heat again in the microwave. This time only 30 seconds.
Place in the refrigerator to harden.
Using some of the chocolate, add a dollop where the eye will go, press and hold eye in place until chocolate has hardened enough to hold the eye.
Wrap with foil chocolate wrapper
Candy Eyes—Gift Options
Here's how I address the eyes. If I plan on placing the chocolate bunny on a cupcake or in a clear gift bag where the bunny will be seen, I add an eye. If the bunny will be placed in something that isn't see through like an Easter tin, I leave off the eye and wrap it in a foil chocolate wrapper (I found my wrappers on the candy making isle at my local craft store).
Pro Tip for Chocolate with Jagged Edges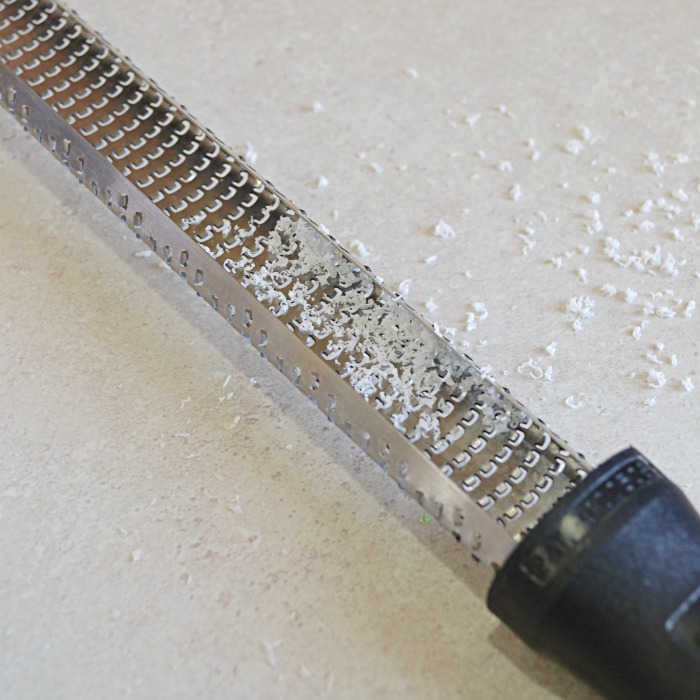 Cute Gift Idea
HOW TO COLOR COCONUT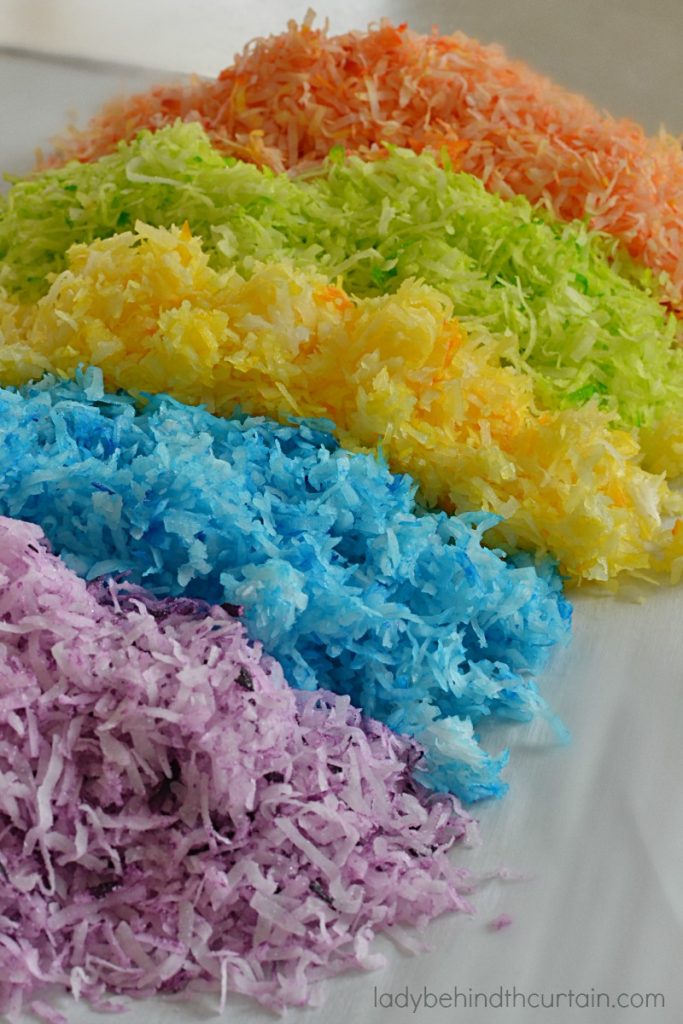 Raspberry Cheesecake Cream Filling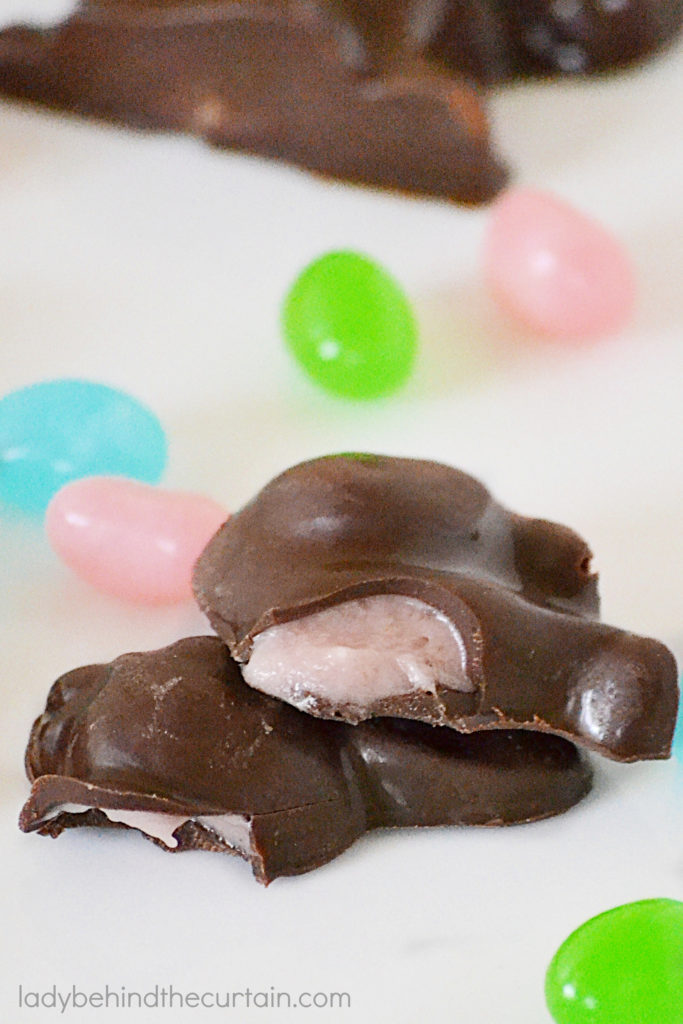 Caramel Cream Filling
Peanut Butter Cream Filling
Solid Chocolate Easter Bunny
MORE EASTER BASKET TREATS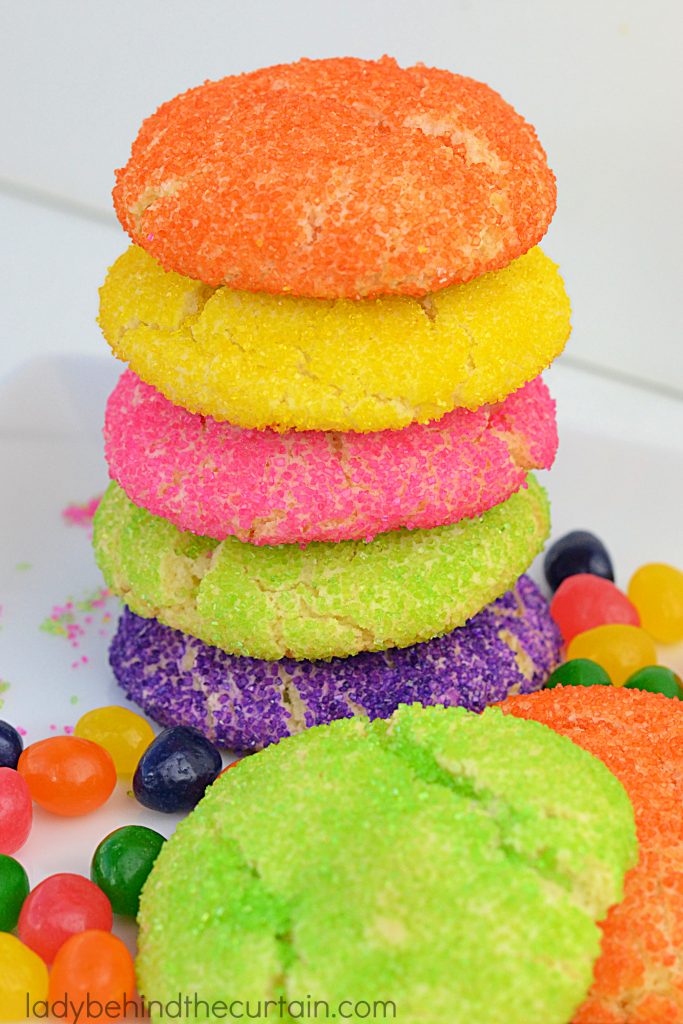 EASTER DECORATIONS
SIGN UP FOR THE LADY BEIND THE CURTAIN NEWSLETTER AND FOLLOW THE LADY BEHIND THE PARTY ETSY SHOP