How to Color Coconut | Add a pop of color to your cakes and cupcakes and transform them into works of art! Dying coconut may be easy to do but the impact it can make is amazing! I grew up with my mom coloring coconut (see the old photo below). It's an inexpensive way of decorating a cake or cupcakes for birthdays and IT'S EDIBLE! Perfect for adding a festive touch Easter, Birthdays and Christmas. Create Edible Grass!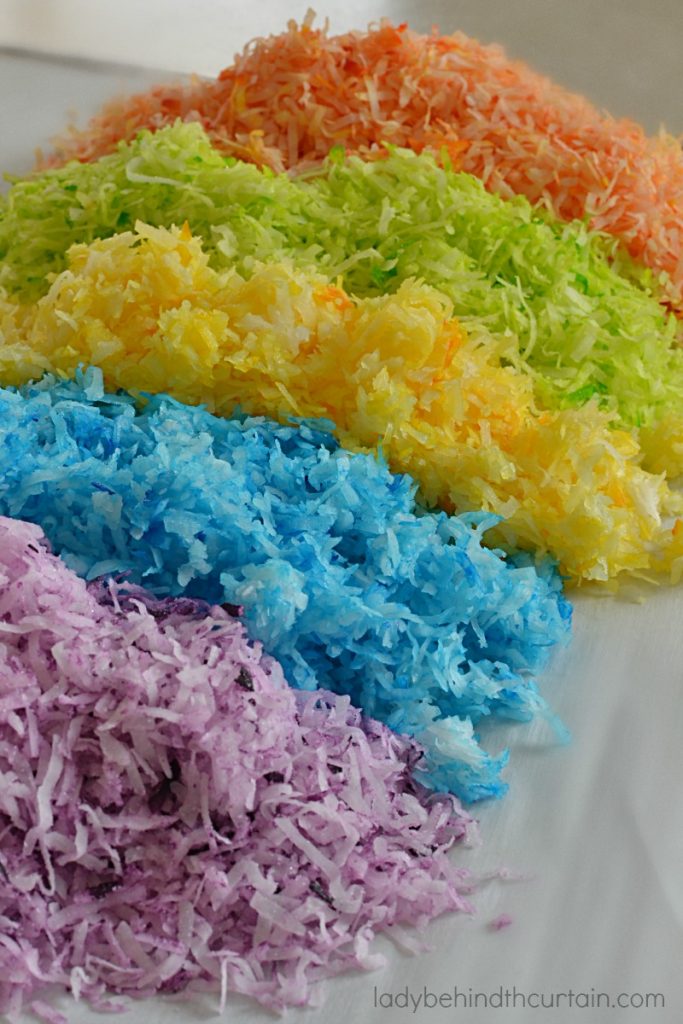 Ways of using Colored Coconut
Add a sprinkle on top of sugar cookies
Create a birds nest and add jelly bean eggs
Make it look like streamers/confetti on top of a cake
Add a pop of edible color
Coat Truffles
Dip Donuts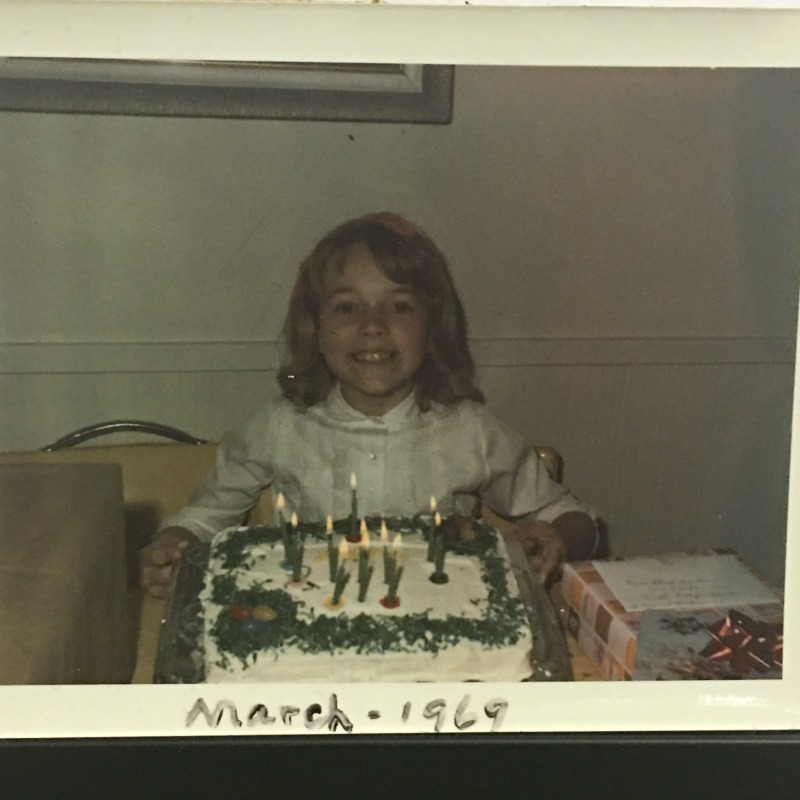 HOW TO COLOR COCONUT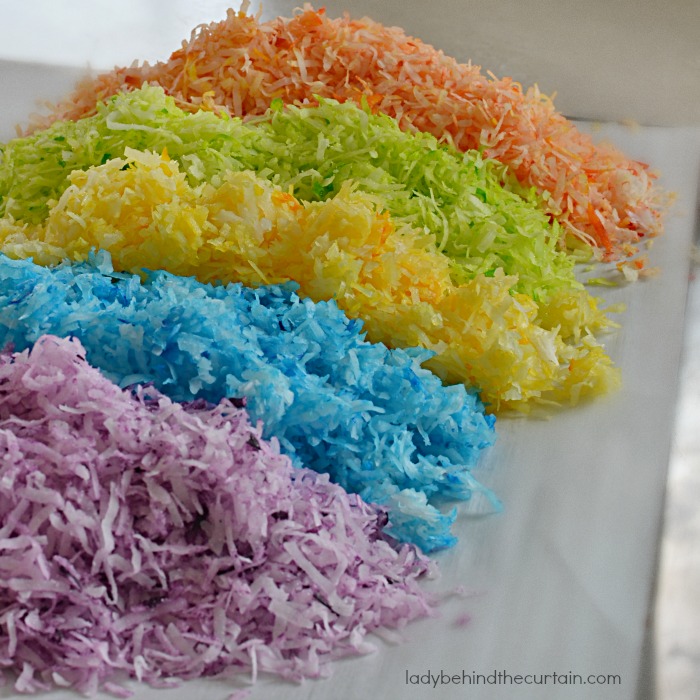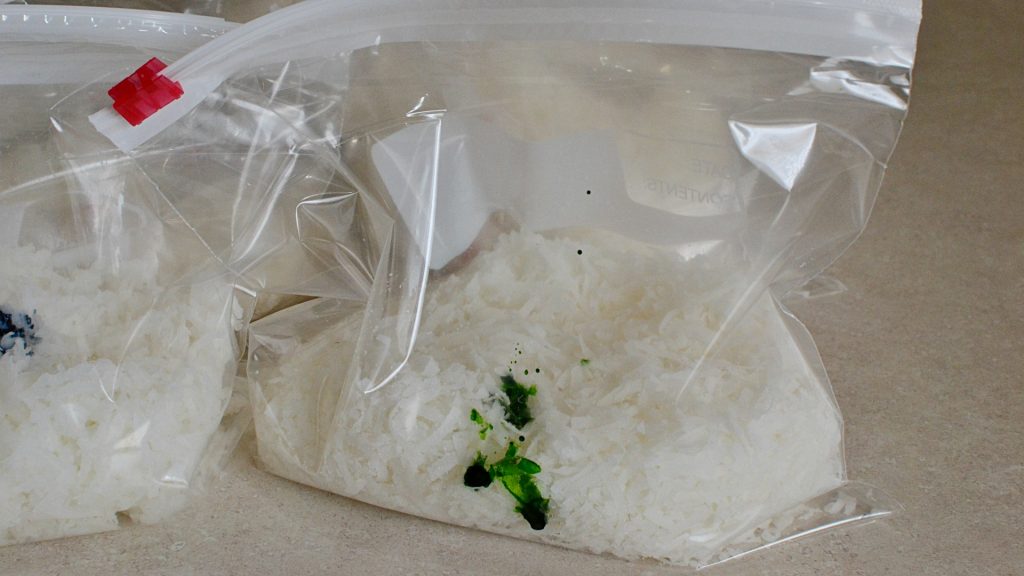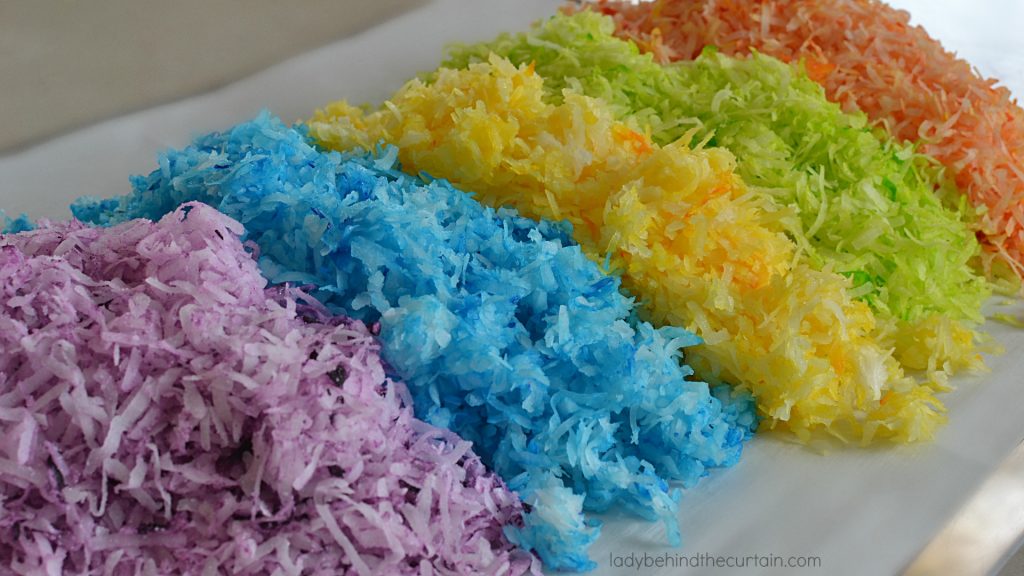 What dye should I use?
LIQUID FOOD COLORING: This coloring dye is the traditional food coloring that is easily purchased at your grocery store. This dye works perfectly but if you're hoping to achieve bright brilliant colors I recommend using gel food coloring.
GEL FOOD COLOR: This food dye (my choice) brings more of an intense color to the coconut and can be purchased at most stores that carry cake decorating supplies.
What coconut dyes best?
You can use sweetened or unsweetened coconut for coloring. You can also use shredded coconut or coconut flakes.
MIX COLORS TOGETHER!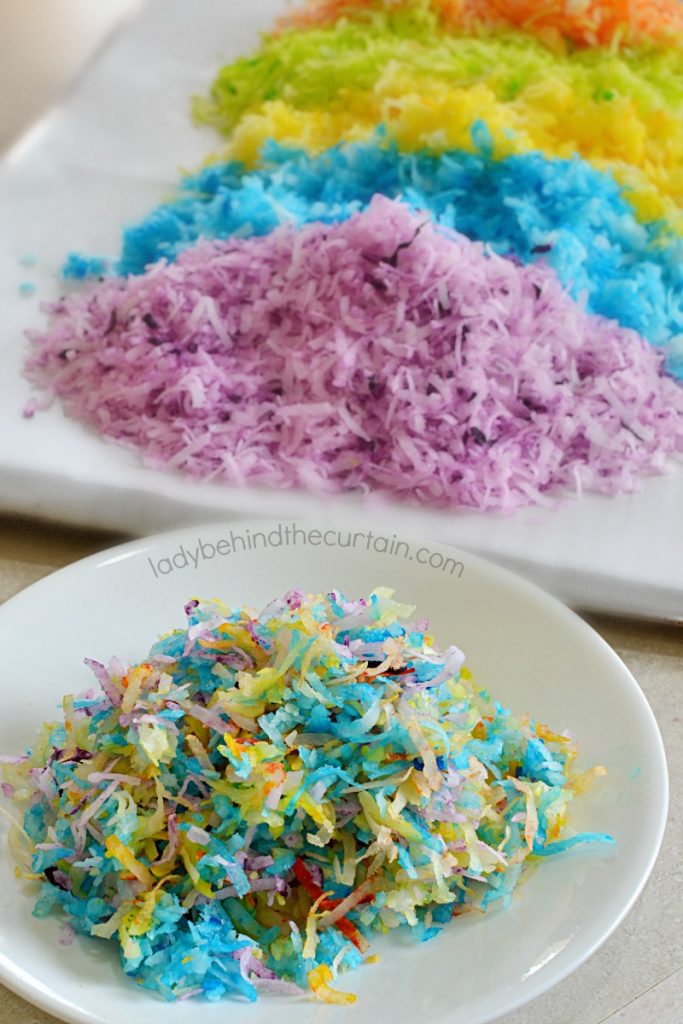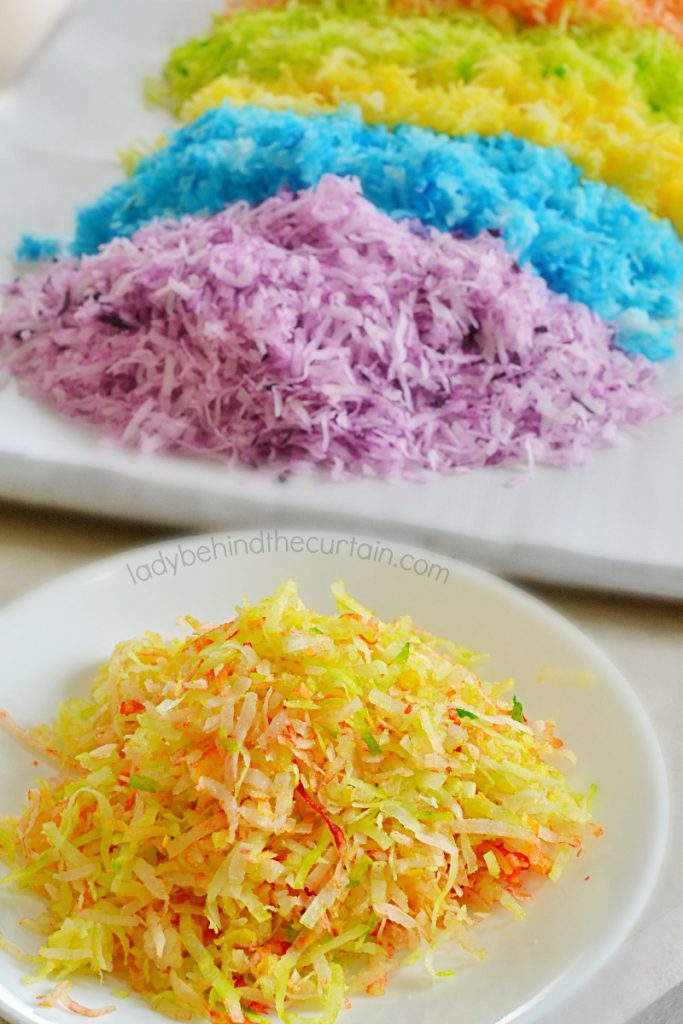 MORE RECIPES USING COCONUT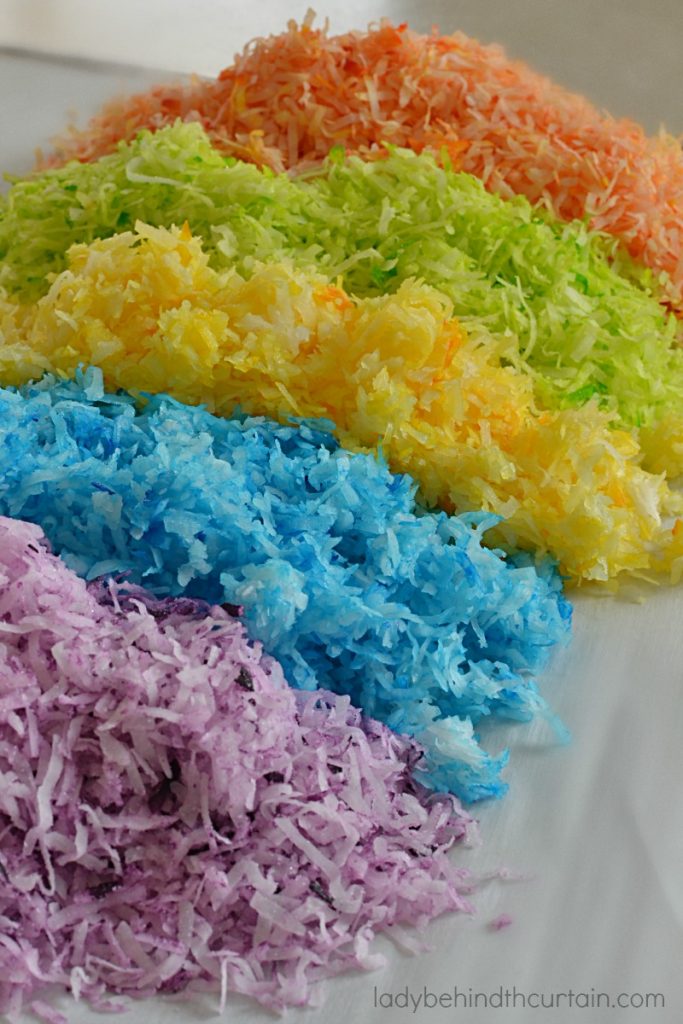 NEVER MISS A POST