Semi Homemade Double Chocolate Cupcakes
Semi Homemade Double Chocolate Cupcakes | These dark chocolate cupcakes are decadent and full of chocolate flavor.  When you love chocolate but you don't have enough time to make cupcakes from scratch it's always nice to know you have alternative.  Grace your Thanksgiving Dessert Table with a batch of these ultimate Semi Homemade Double Chocolate Cupcakes and treat yourself, friends and family to a great dessert!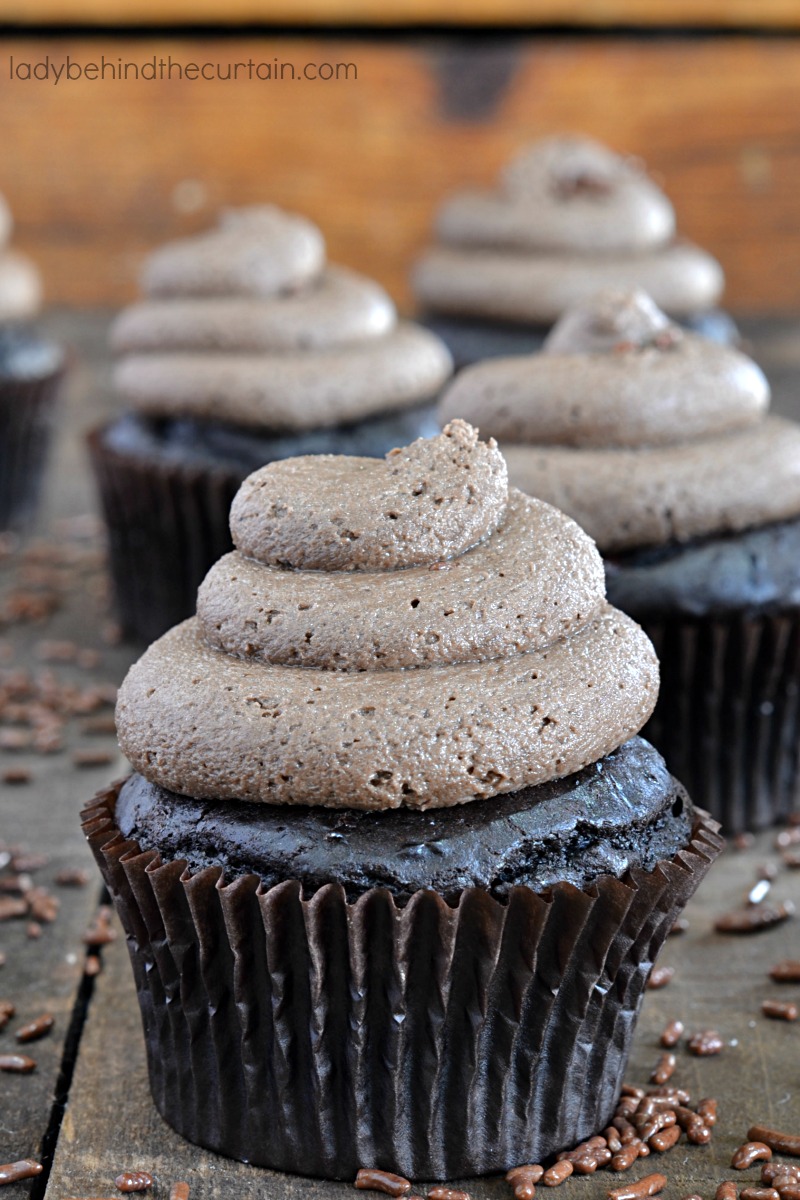 Celebrate chocolate anytime!  Bake a batch of these Semi Homemade Double Chocolate Cupcakes and have a delicious treat at your fingertips.  How may you ask?  These cupcakes (minus the frosting) freeze beautifully!  While the refrigerator can dry out cupcakes, the freezer keeps cupcakes moist, even for a couple of months if you follow the simple rules listed below.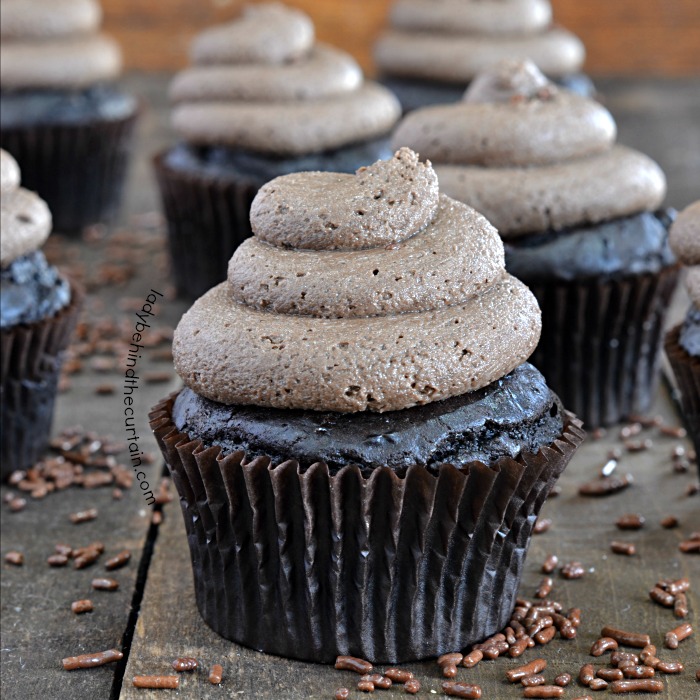 HOW TO FREEZE UNFROSTED CUPCAKES
1. Cool completely  2. Individually wrap cupcakes tightly in plastic wrap  3. Store wrapped cupcakes in an airtight bag or container  4. To defrost, unwrap cupcakes and bring to room temperature.
Perfect for the Holiday Season, Birthday Parties and the yearly bake sale.  Make several flavors of cupcakes with the same semi homemade chocolate cupcake recipe.  Here's how, add peppermint flavoring to the batter, hollow out the center and add raspberry jam or (this is my all time favorite) hollow out the center and submerge a Lindt truffle in the center.  You get a delicious creamy filling without little to no effort plus you have a variety of flavors to choose from!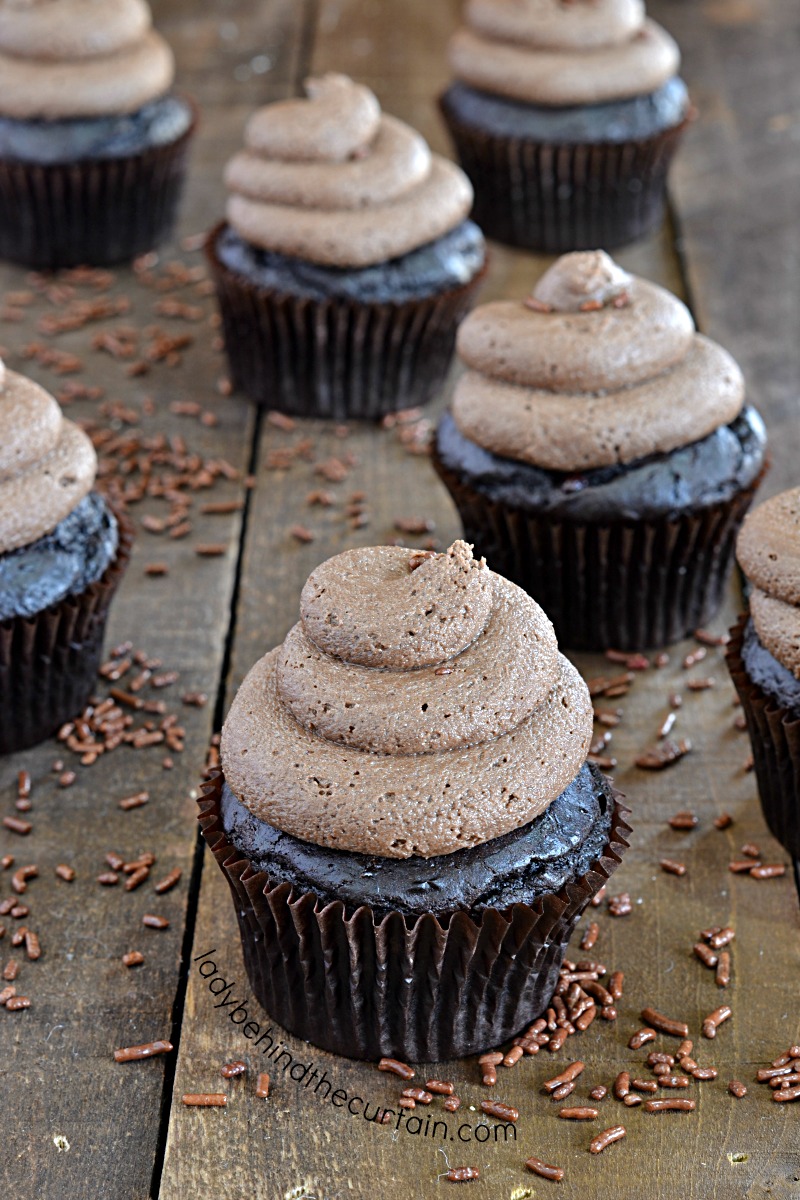 Don't forget about the frosting! Creamy, fluffy with lots of chocolate flavor are a few words I would use to describe this Dark Chocolate Cream Cheese Frosting.  Nothing's better than a moist dark chocolate cake slathered with a creamy dark chocolate frosting.  Click here for the recipe—-THE ULTIMATE DARK CHOCOLATE CREAM CHEESE FROSTING.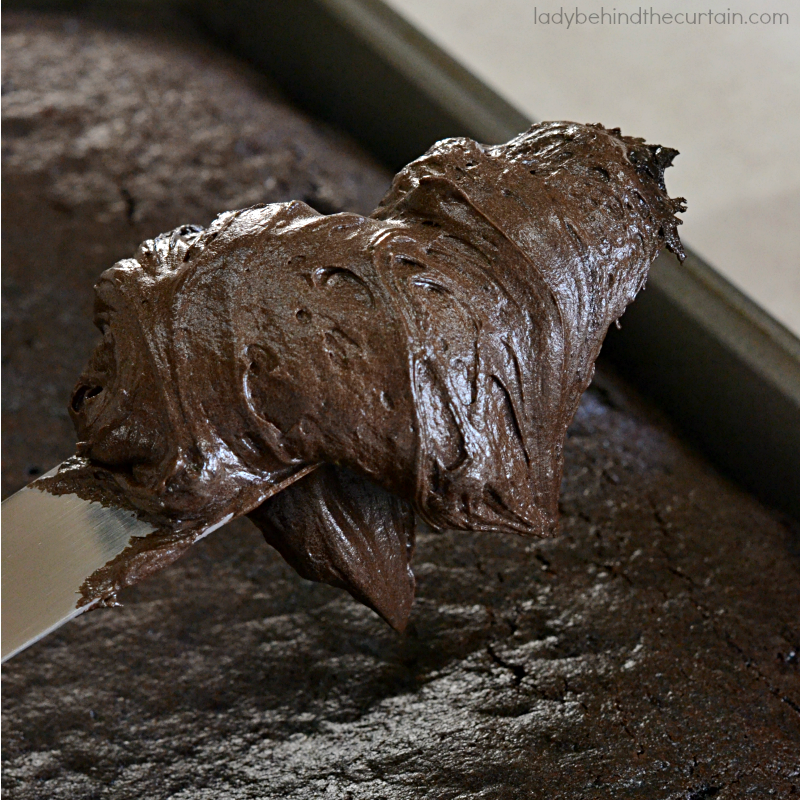 If using a cake mix isn't your thing I also have the best chocolate cupcake recipe you'll ever have.  Click here for the recipe—->>>>THE BEST DEVIL'S FOOD CUPCAKE RECIPE.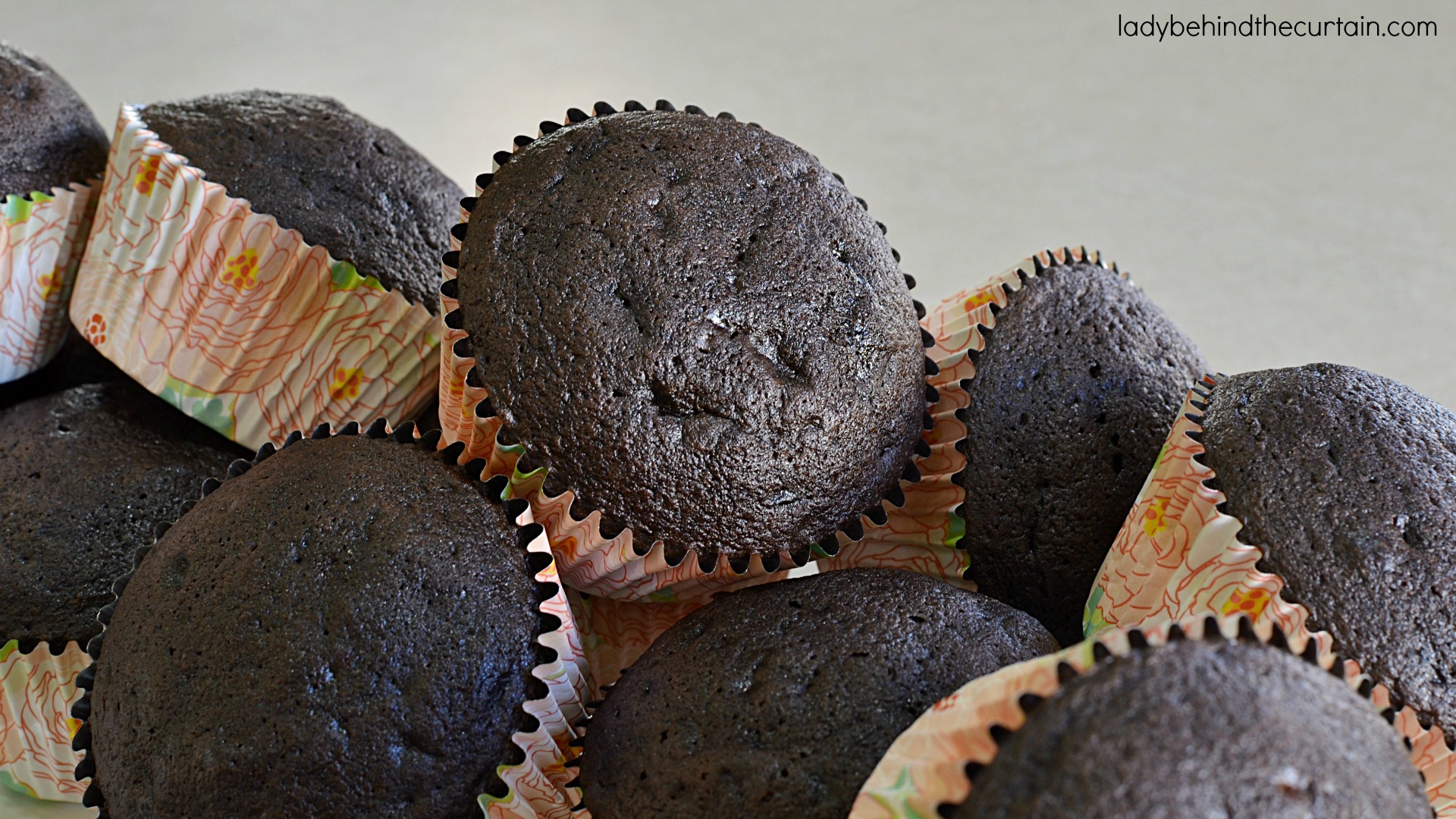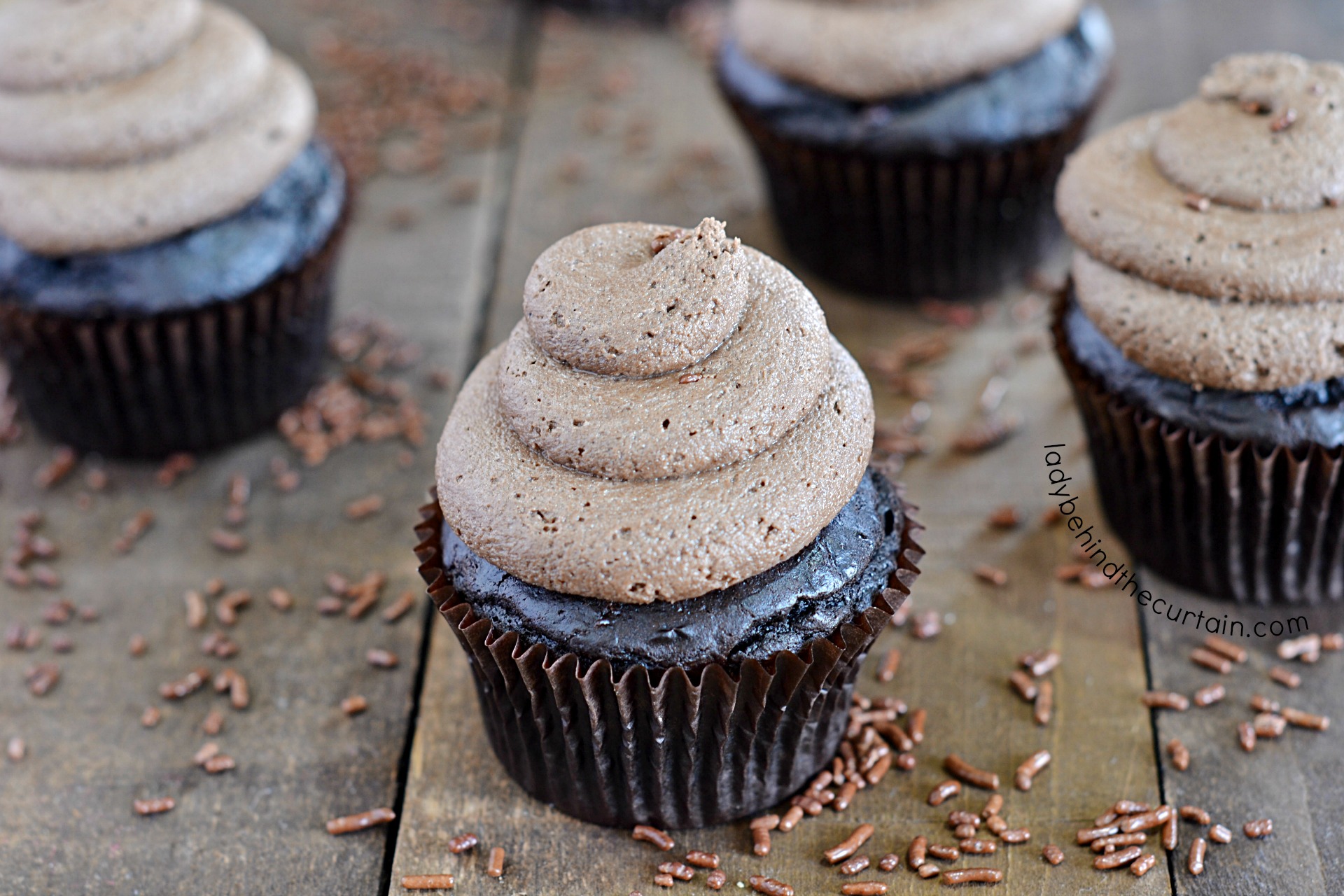 MORE SEMI HOMEMADE CUPCAKE RECIPES
SEMI HOMEMADE CINNAMON ROLL CUPCAKES 2. SEMI HOMEMADE TROPICAL PINEAPPLE COCONUT CUPCAKE RECIPE  3. SEMI HOMEMADE LEMON BLUEBERRY SWIRL CUPCAKES
NEVER MISS A POST!
Sign up for my newsletter and receive my recipes in your inbox. Easy to see anytime and saved for safe keeping. Click Here and sign up today! —->>>>CURTAIN CALL NEWSLETTER
More Semi Homemade Cupcake recipes you might like. Not Your Average Box Cake Mix Recipe and Vanilla Cupcakes.