Moroccan Flatbread |  These delicious flatbread starts with leftover Slow Cooker Moroccan Ribs! Now you have two meals in one!  First start with wonderful ribs and then the next night turn your leftovers into something new….or is it!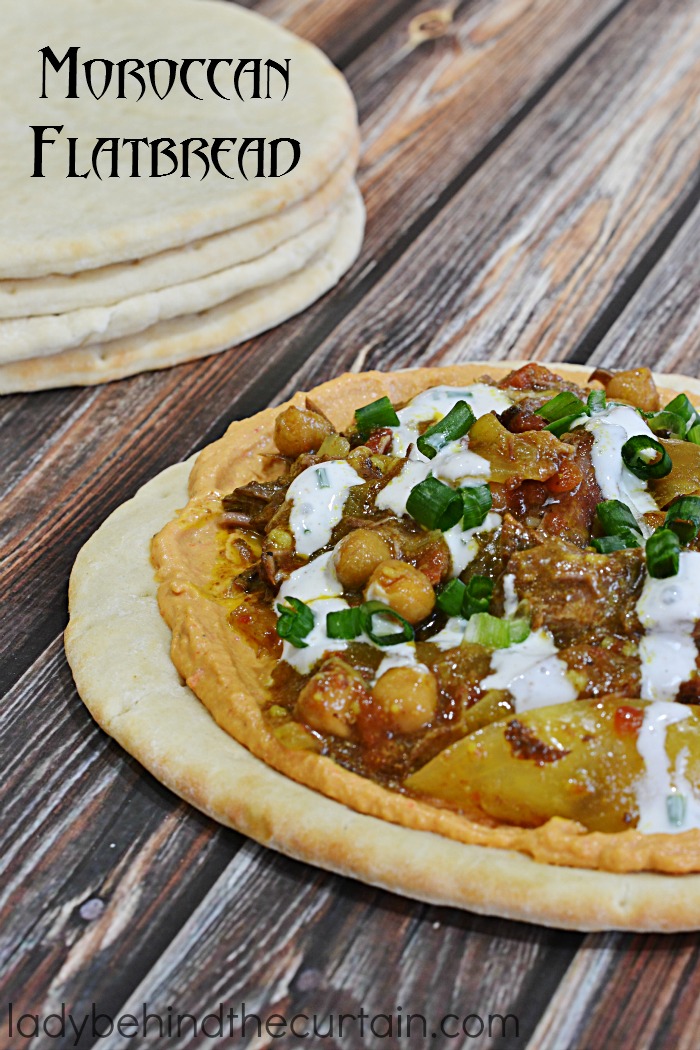 Don't be concerned that your busy week is going to get in the way of providing a flavorful meal for your family.  Wait…make that TWO meals!  By adding a few more ingredients to the leftover ribs you can provide another meal.  I used my absolute favorite ingredient as a spread!  Roasted Red Pepper Hummus!  Then a drizzle of Greek yogurt, sprinkled with a few green onions and you are in business.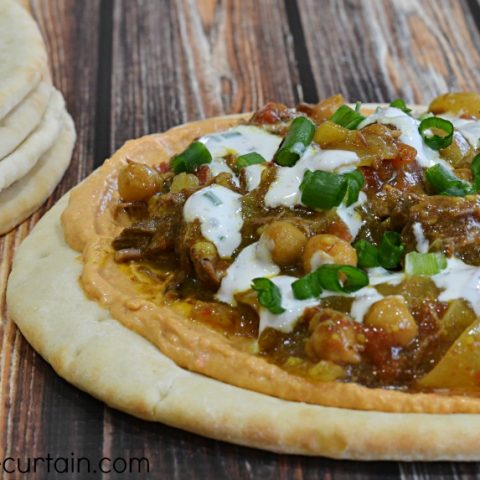 Moroccan Flatbread
Ingredients
4 pita bread rounds
1/2 of a 7 ounce container of hummus ( I used roasted red pepper)
about 3 1/2 cups of leftover Moroccan Short Ribs, heated
1 (5.3 ounce) container non fat Greek yogurt
3 tablespoons 2% milk
1 teaspoon chives, chopped
1 teaspoon parsley, chopped
1/4 teaspoon ground coriander
1/4 teaspoon salt
1/8 teaspoon black pepper
1/4 cup green onion, sliced
Instructions
Leave pita as a flatbread do not open the pocket.
Spread one side of a pita round with hummus; coarsely chop short ribs.
Arrange short ribs and vegetables on pita rounds.
In a small bowl stir together the yogurt, milk, chives, parsley, coriander, salt and pepper.
Drizzle over flatbreads.
Top with sliced green onion.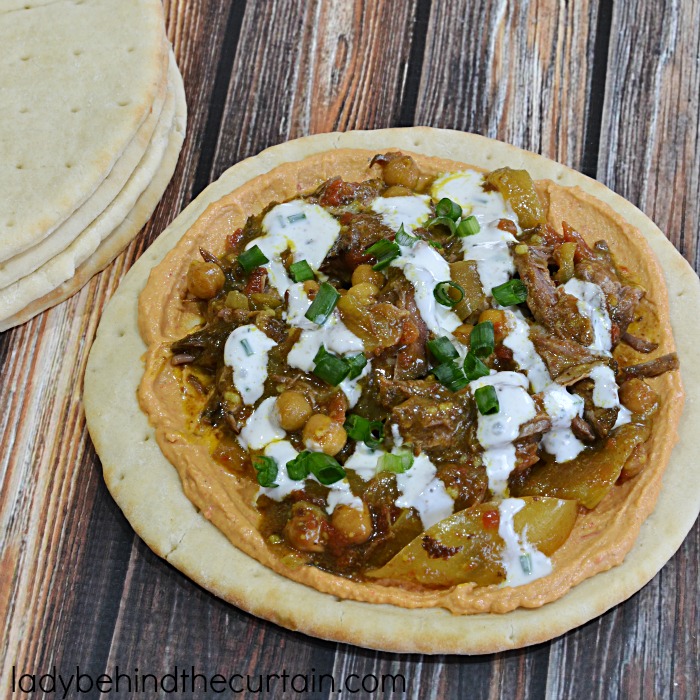 MORE EASY WEEKNIGHT RECIPES

EASY SAUCY MEATBALL SANDWICH  2.  KOREAN BEEF POCKETS 3.  SEMI HOMEMADE ENCHILADA SAUCE