Peanut Butter Banana Breakfast Cookies
Peanut Butter Banana Breakfast Cookies | In a rush?  Don't skip the most important meal of the day!  These giant hearty breakfast cookies are packed with flavor and come in handy when you want to have a healthy meal but ran out of time to make it.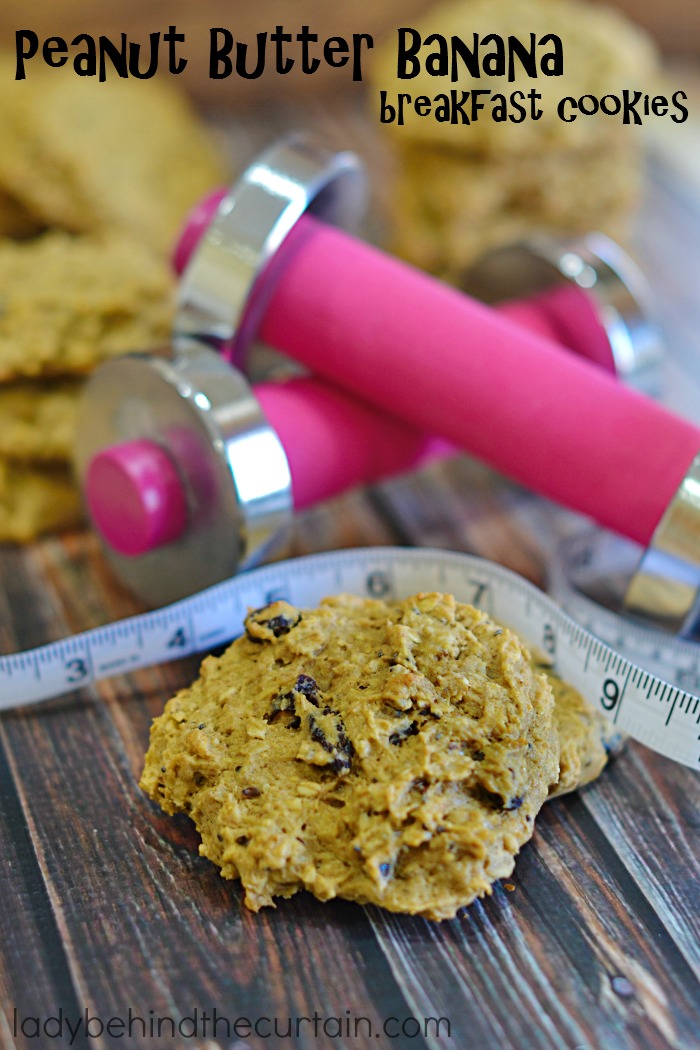 Breakfast doesn't have to be a chore.  Make this batch of cookies, lay them on a parchment paper lined cookie sheet, pop them in the freezer to freeze and place the frozen cookies into a zip top bag.  For an easy, healthy grab and go breakfast.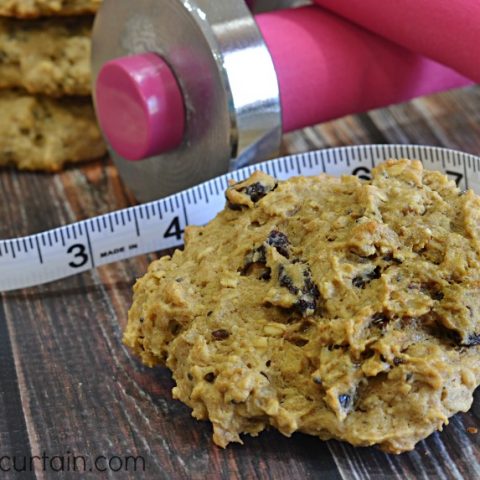 Peanut Butter Banana Breakfast Cookies
Yield:
Makes 18 to 20 large Cookies
Ingredients
1/2 cup creamy peanut butter
1/2 cup unsalted butter, softened
3/4 cup light brown sugar, packed
1 large egg
1 teaspoon vanilla extract
2 ripe medium bananas, mashed
1/2 teaspoon baking soda
1/4 teaspoon salt
3/4 cup all-purpose flour
3/4 cup whole wheat flour
1/4 cup toasted wheat germ
2 cups regular rolled oats
1 cup raisins
1 tablespoon flaxseeds
1 tablespoon chia seeds
Instructions
Preheat oven to 350°.
In a large mixing bowl combine peanut butter and butter; beat until creamy.
Add brown sugar, eggs, vanilla and bananas; beat until combined.
To the same bowl add the baking soda, salt, flours, wheat germ, oats, raisins, flaxseeds and chia seeds.
Beat until just combined.
Using a 1/4 cup measuring cup, drop mounds of dough onto a cookie sheet lined with parchment paper.
Spread batter with the back of a spoon to measure 4-inche circles.
Bake 15 to 16 minutes or until edges are set and lightly browned.
Serve within 24 hours or freeze for longer storage.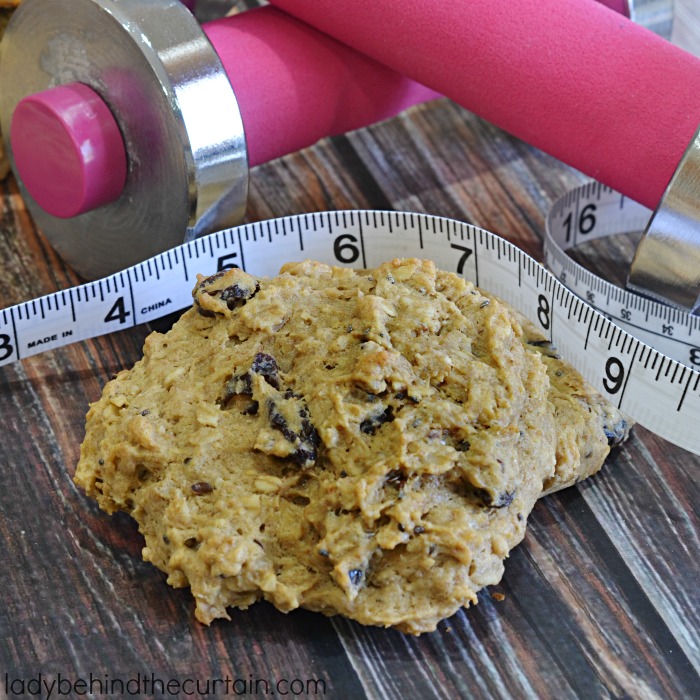 MORE GRAB AND GO BREAKFAST RECIPES

OVERNIGHT BLACKBERRY GINGER OATMEAL  2.  HEALTHY PEANUT BUTTER OATMEAL BITES  3.  CARAMEL APPLE YOGURT