Neapolitan Ice Cream Sandwich
Neapolitan Ice Cream Sandwich: Vanilla, chocolate and strawberry.  These flavors were meant to be together.  Take a Vanilla Cookie add strawberry ice cream and top the ice cream with a triple chocolate brownie cookie.  Simply perfection!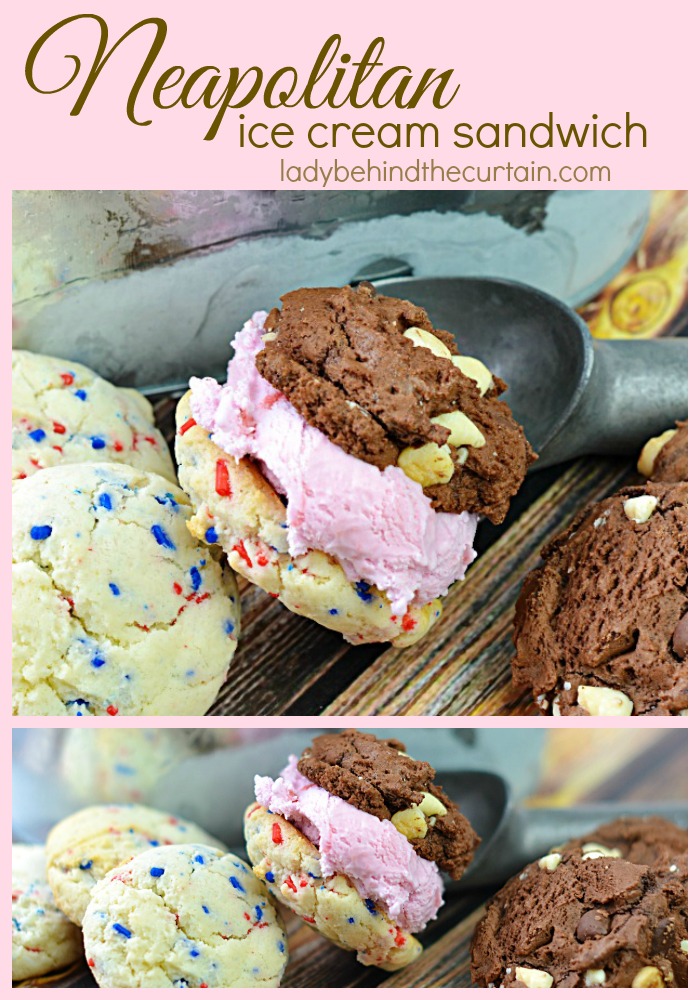 This mini ice cream sandwich is the perfect little treat to serve at the end of a delicious meal.  Sit outside and enjoy a cool refreshing dessert.  I served this fun ice cream sandwich at my Red, White and Blue Ice Cream Sandwich Bar.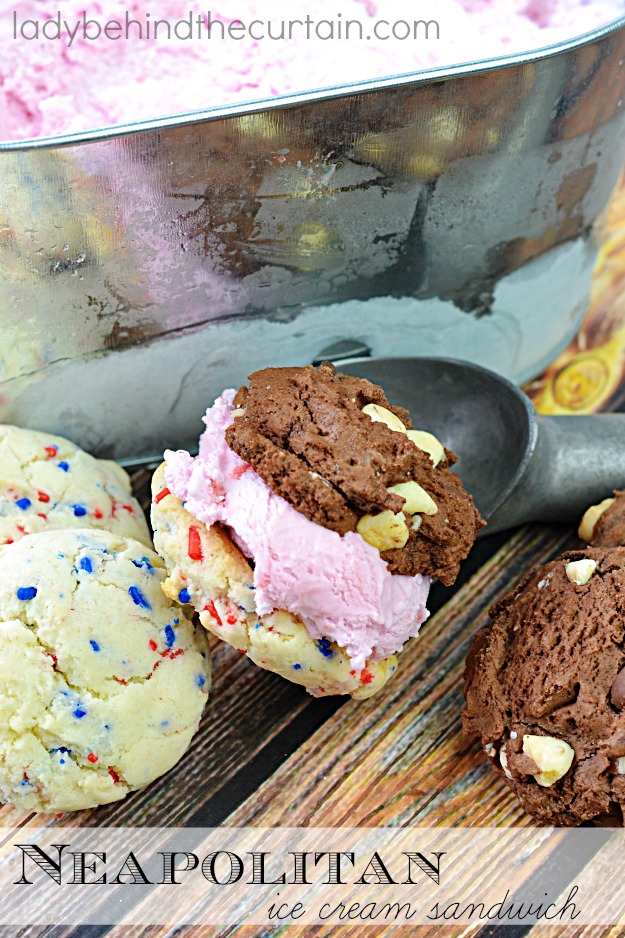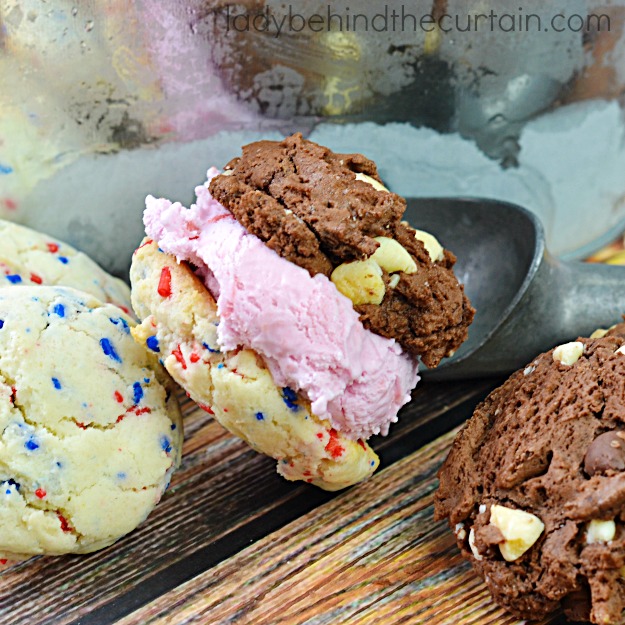 MORE ICE CREAM SANDWICH RECIPES

1.MONSTER ICE CREAM SANDWICH  2. S'MORES ICE CREAM SANDWICH  3. ALMOND JOY ICE CREAM SANDWICH