Praline Caramel Apple Pudding Dessert
Praline Caramel Apple Pudding Dessert | A dessert that is clearly for the caramel lover. With a layer of praline candy, caramel drizzle, toffee bits, butterscotch pudding and fresh apples.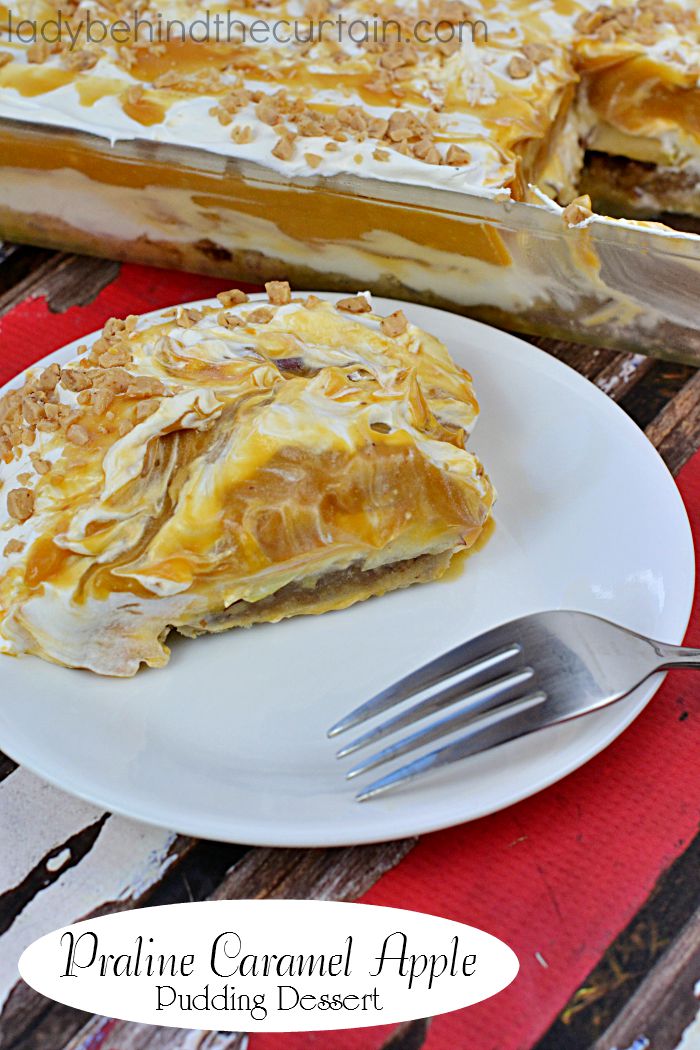 You can get fresh apples anytime of year which makes this the perfect dessert for anytime of the year! Just so you know….the praline candy layer does melt a bit from the moisture of the refrigerator. The taste is still outstanding but you will need to absorb some of the syrup. I used a paper towel. This only happened to me AFTER being sliced or scooped out. I think next time I'm going to make this as a trifle.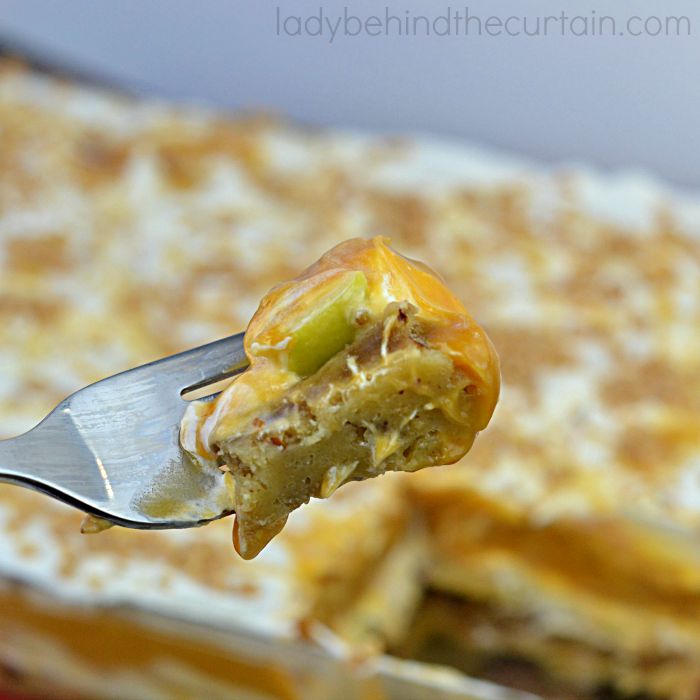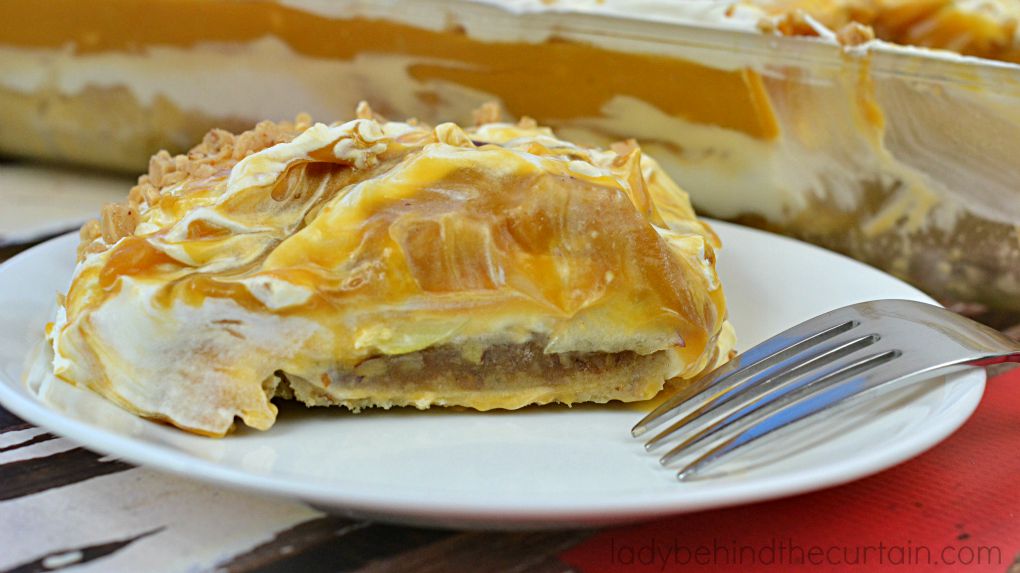 MORE APPLE DESSERT RECIPES

1. SLOW COOKER BAKED APPLE DESSERT 2. EASY BISCUIT APPLE PULL APART 3. CARAMEL APPLE PIE CUPCAKES