Cabbage Salsa |  One of a kind salsa made with angel hair shredded cabbage, green chiles and more.  This salsa is outstanding on any Mexican dish but really shines simply served with a big basket of chips.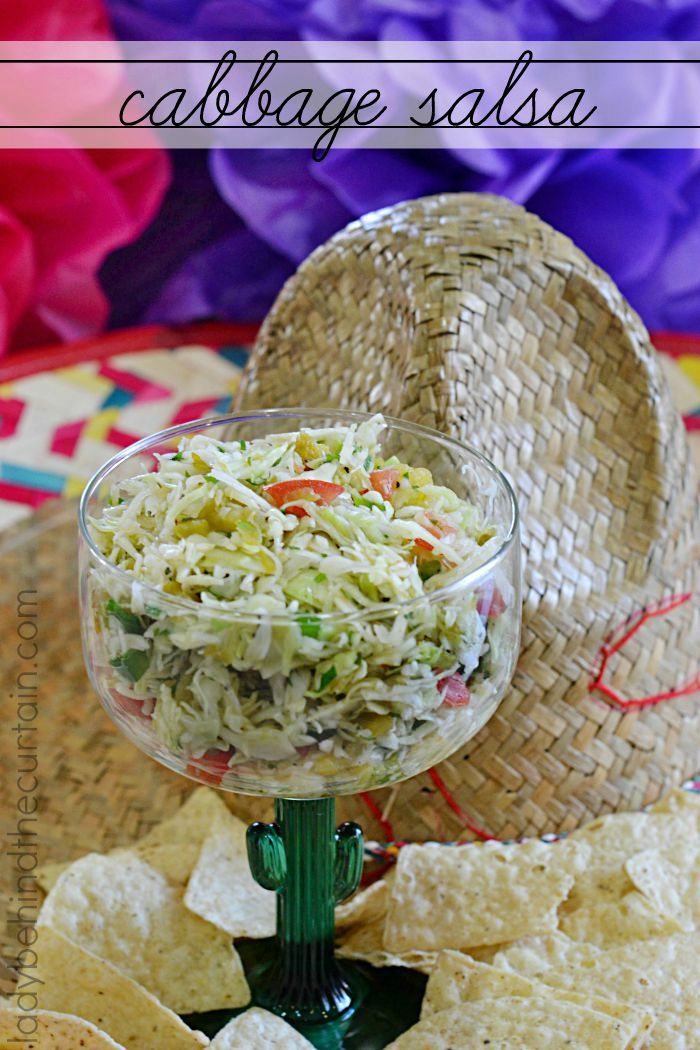 This recipe is a nod to my home town Visalia Ca.  There is a locally owned Mexican Restaurant;  El Rosal.  I have been to many Mexican Restaurants and this is the only one that serves Cabbage Salsa.  I usually order my own bowl!  Who goes to a Mexican Restaurant not just for the food but because they have the BEST chips and salsa?  I DO that's who!  Whenever I'm in town it is always on my list of places to eat.  For those of you whom have actually eaten there and know about their cabbage salsa I will warn you that my version is not as hot as theirs.  Why?  Because I'm a wimp when it comes to hot foods.  So if you want to pump up the heat replace the diced green chiles with diced pickled jalapenos and then you'll feel the heat.
Cabbage Salsa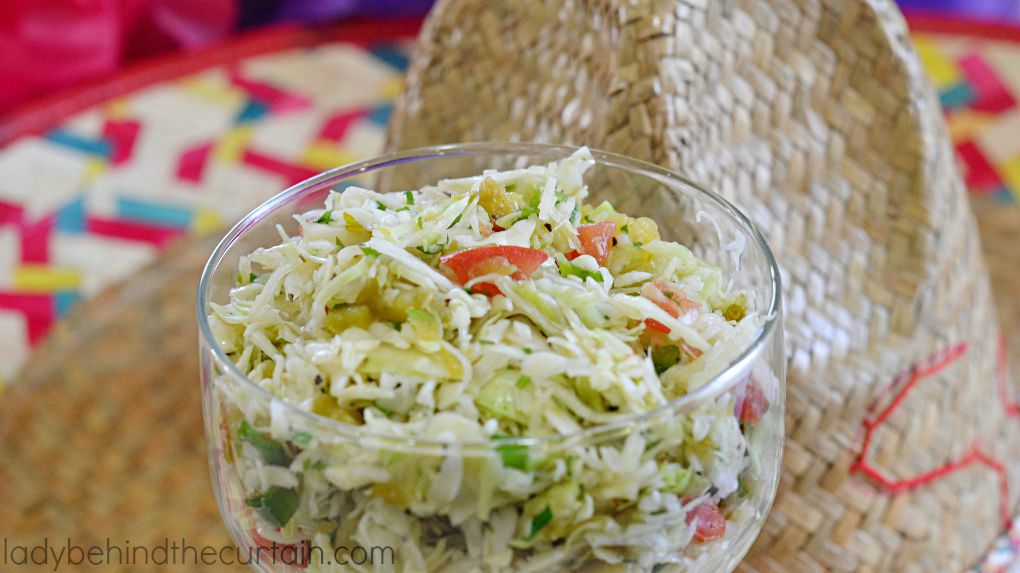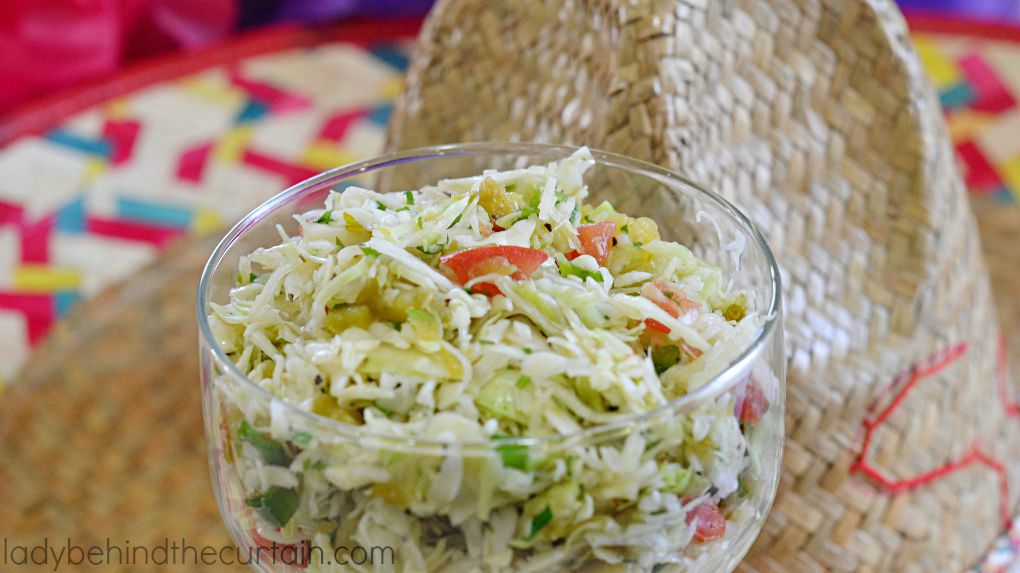 Ingredients
1

(10 ounce) bag angel hair shredded cabbage, chopped

1

(4 ounce) can diced green chiles

1

roma tomato, seeded and finely chopped

1

green onion, chopped

1

tablespoon fresh cilantro, chopped

1

tablespoon fresh jalapeno, seeded, finely diced

1/2

teaspoon salt

1/4

teaspoon garlic powder

1/4

teaspoon black pepper
Instructions
In large bowl stir together the cabbage, chiles, tomato, onion, cilantro, jalapeno, salt, garlic powder and pepper.
Transfer to a jar and store in the refrigerator overnight.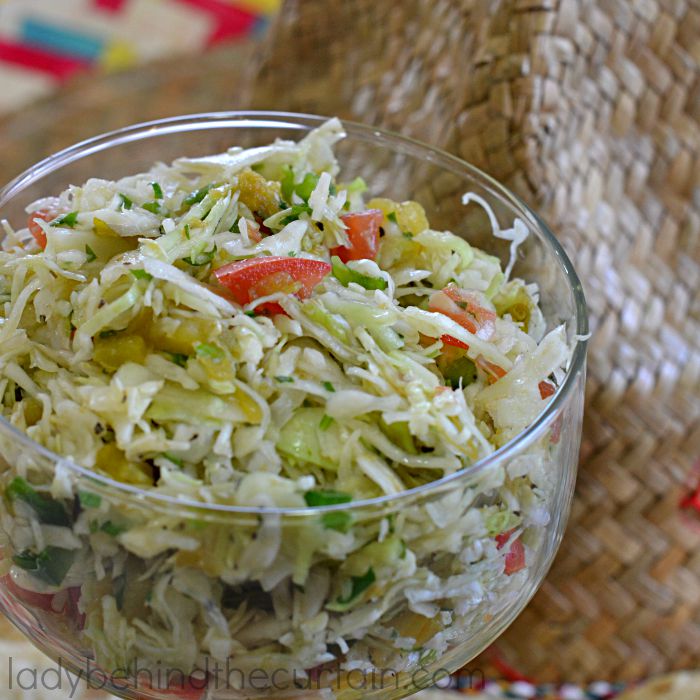 VISIT MY FIESTA RECIPE FOR MORE SALSA AND OTHER MEXICAN RECIPES