Cinnamon Blueberry Crumble Muffins
Cinnamon Blueberry Crumble Muffins: These incredible semi homemade muffins start with a can of store bought cinnamon rolls and blueberry pie filling. Easy to make and perfect for an Easter or Mother's Day brunch. Sliced store bought cinnamon rolls filled with blueberry pie filling and crumble, topped with a crumble and icing drizzle.
Is it a Cinnamon Roll or a Muffin?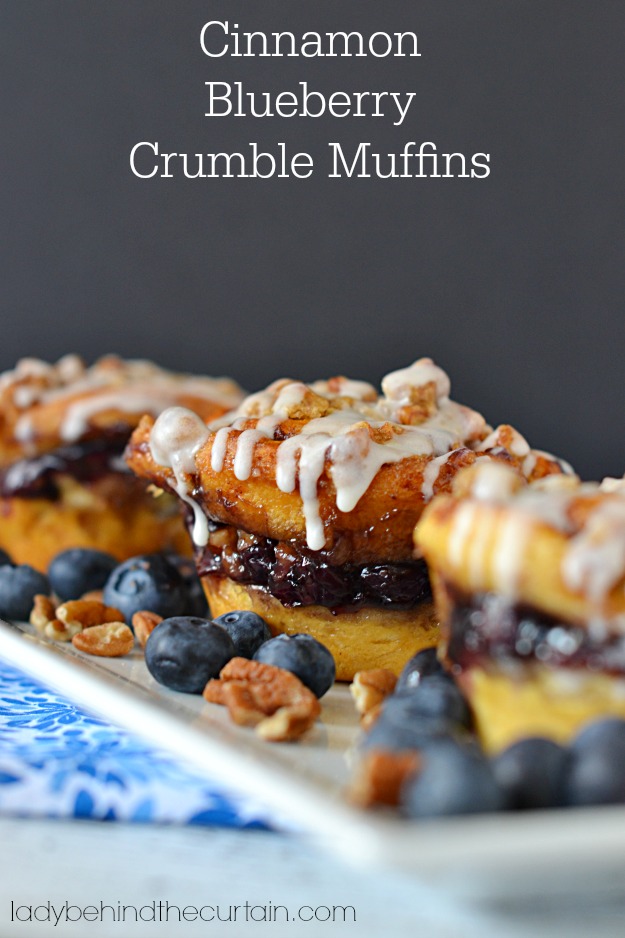 More filling and topping options
FILLING

Cherry Pie Filling
Apple Pie Filling
Strawberry Pie Filling
Pineapple Chunks
Preserves (apricot, blackberry etc.)

TOPPING

Oats
Flaxseed
Raisins
Dried Cranberries
Caramel (drizzle)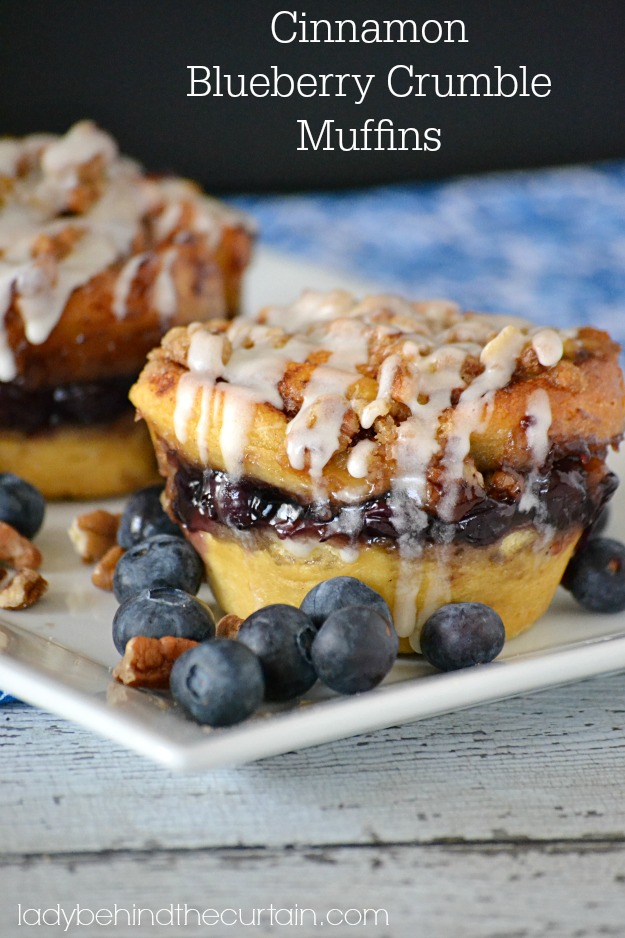 How to freeze these Cinnamon Blueberry Crumble Muffins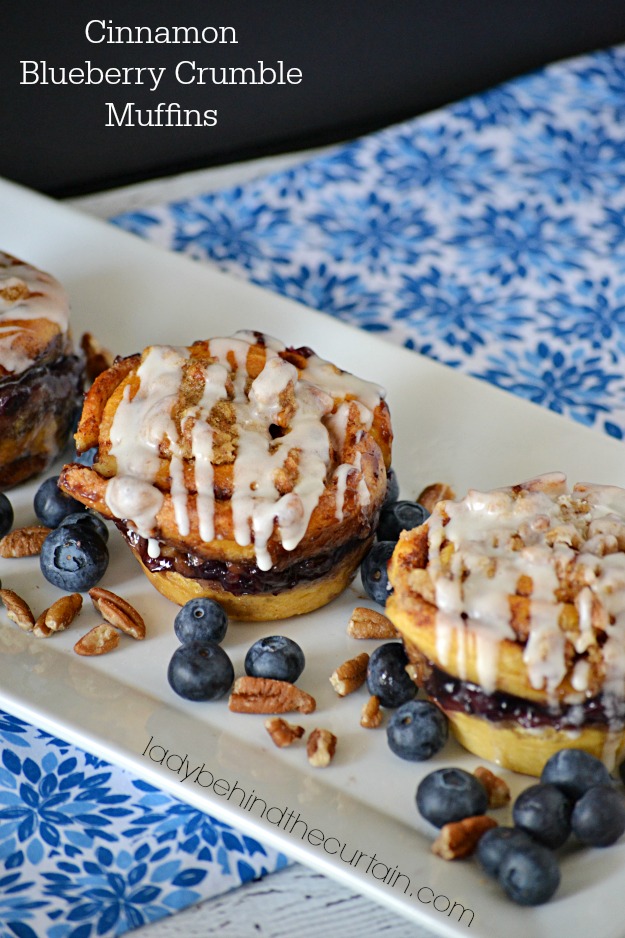 Spray jumbo muffins tin with non stick cooking spray.
Prepare muffins (slice, place in the pan, add filling and crumble to the center and top crumble).
If baking the muffins within a week, reserve the icing, otherwise, discard. When ready to bake the muffins make icing for the drizzle (scroll down to see how).
Freeze muffins in the tin. When completely frozen, pop out of the pan and store in a freezer safe zip top bag.
When ready to bake, place frozen muffins in the jumbo muffin tin the night before, cover with plastic wrap, thaw in refrigerator before baking.
How to make drizzle topping
1 cup powdered sugar
1 tablespoon unsalted butter, softened
1/2 teaspoon vanilla extract
2 tablespoons milk
CREATE A BRUNCH MENU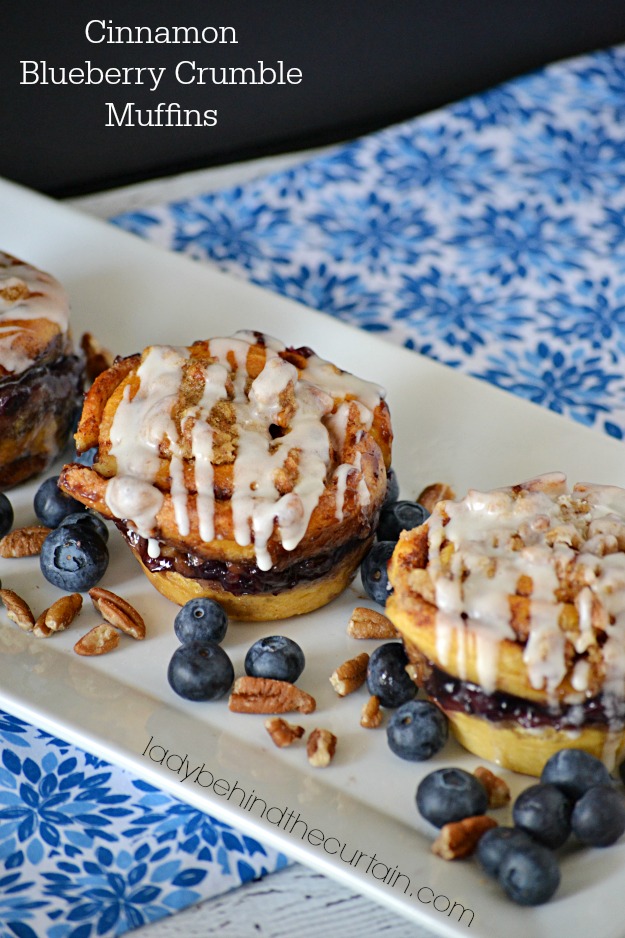 MORE SEMI HOMEMADE RECIPES
How to make Cinnamon Blueberry Crumble Muffins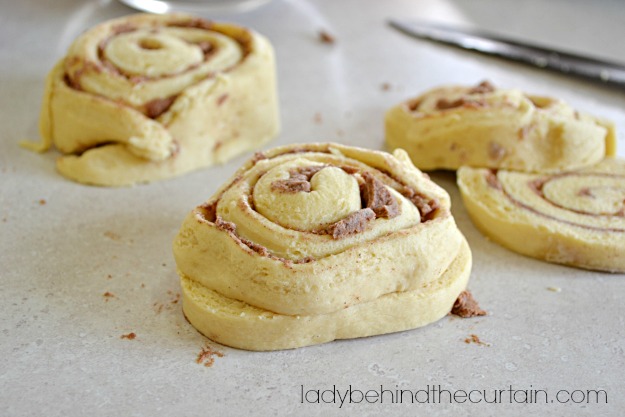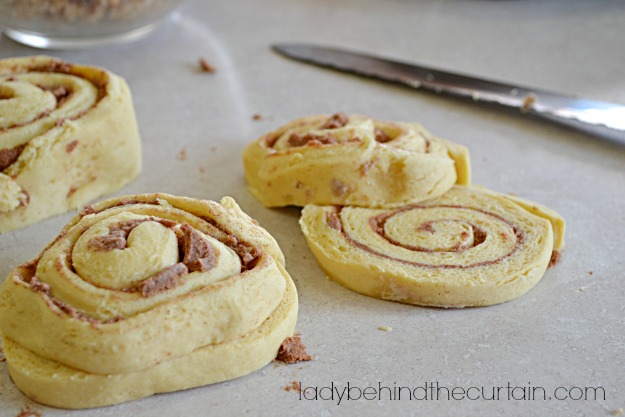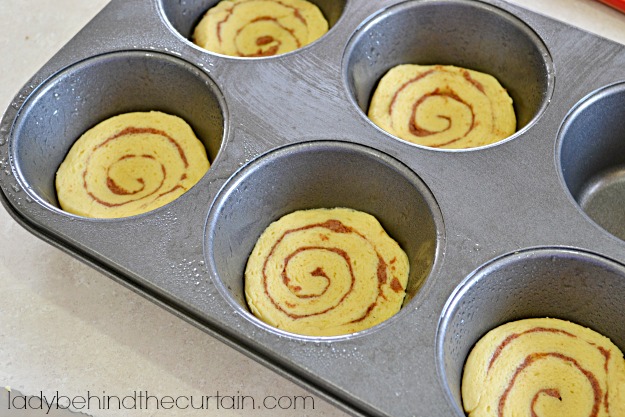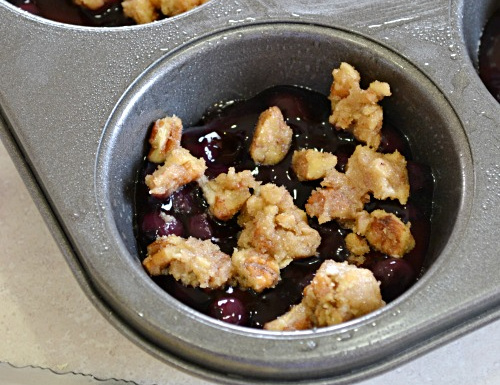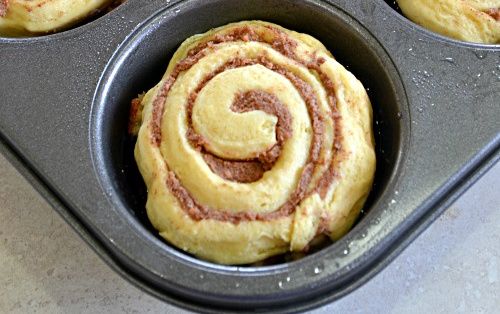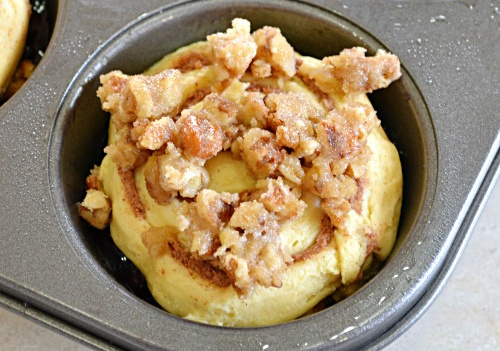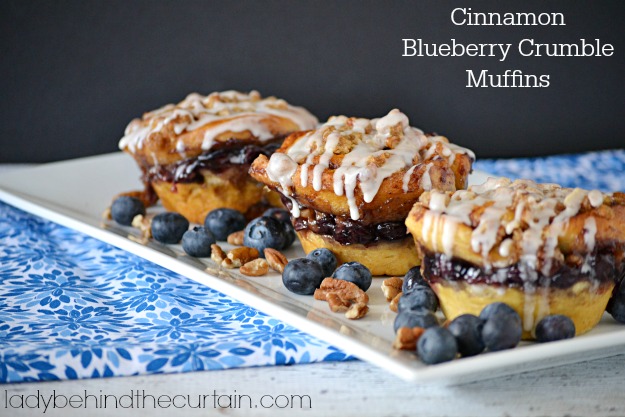 NEVER MISS A POST