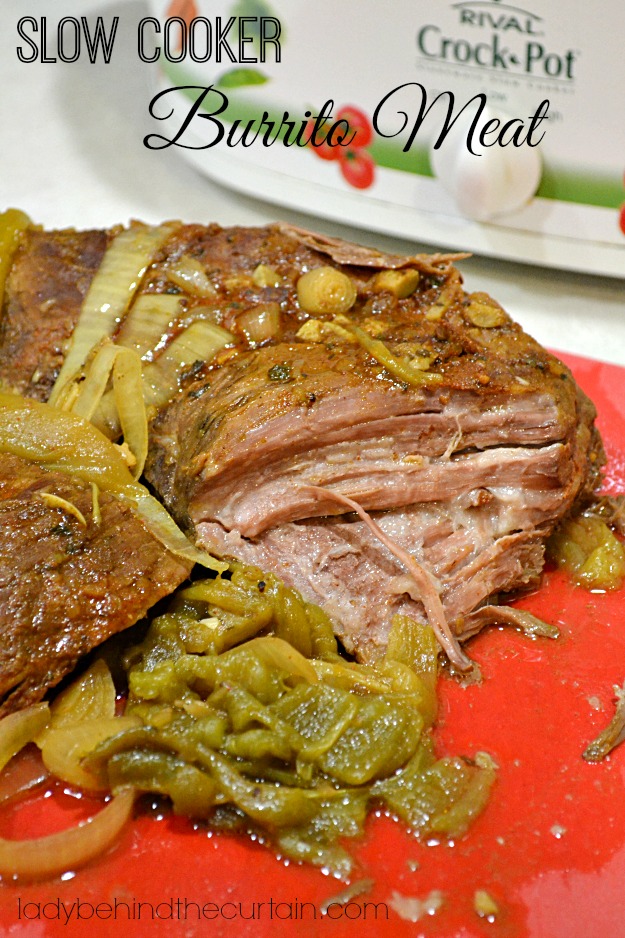 Throw this slow cooker burrito meat together in the morning and forget about it until dinner.
This juicy slow cooker burrito meat is not just a burrito filling.  Make rice and beans and make your at home version of a burrito bowl.
Yield: Serves 6 to 8
Slow Cooker Burrito Meat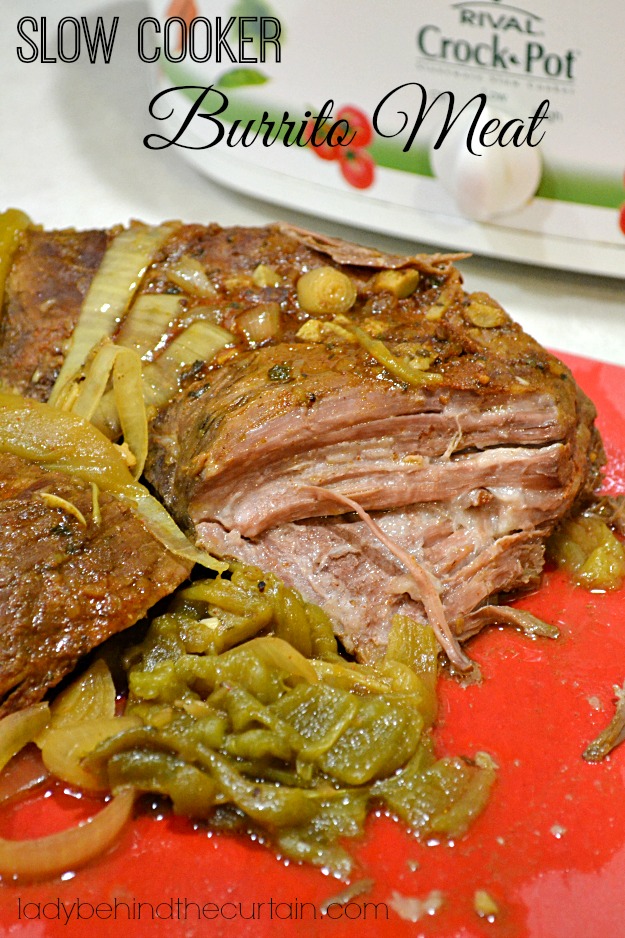 Total Time
8 hours
20 minutes
Ingredients
3 pounds beef roast
1 taco seasoning packet
1 medium white onion, sliced
4 garlic cloves, minced
1 - 27 ounce can mild whole green chiles
1 tablespoon salt
1 teaspoon black pepper
1/2 cup beef broth
Instructions
Trim off any excess fat from the roast.
Sprinkle both sides of the roast with the taco seasoning.
Rub into the roast.
Place roast in slow cooker.
Sprinkle the remaining taco seasoning packet in the slow cooker over roast.
Add the onions, garlic, green chiles, salt, pepper and broth.
Stir around a little to mix.
Cover and cook on low 8 to 9 hours.
MORE GREAT SLOW COOKER RECIPES
1.  SLOW COOKER COUNTRY STYLE PORK RIBS  2.  SLOW COOKER MEDITERRANEAN CHICKEN  3.  SLOW COOKER BERRY COBBLER  4.  SLOW COOKER AU GRATIN POTATOES