Snickerdoodle Cake Mix Cookie Recipe
Snickerdoodle Cake Mix Cookie Recipe | Puffy and chewy these are seriously the BEST Snickerdoodle Cookies I've ever made!  I have been looking for the perfect Snickerdoodle recipe for years.  They never seem to measure up to the big ones we buy at the mall.  I am happy to report these are right on point!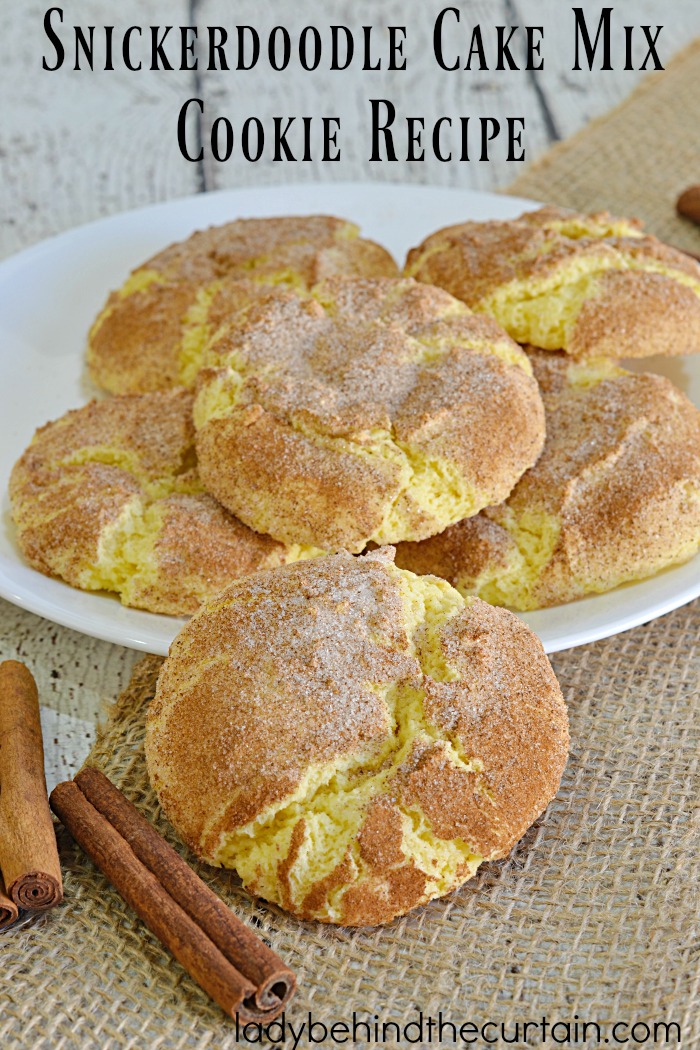 I love the crackle look of the top.  You not going to believe how easy these cookies are to make.  With only TWO ingredients (not counting the sugar cinnamon mixture)….I would call that the ultimate easy recipe!  So…you can have fresh baked cookies ready in minutes!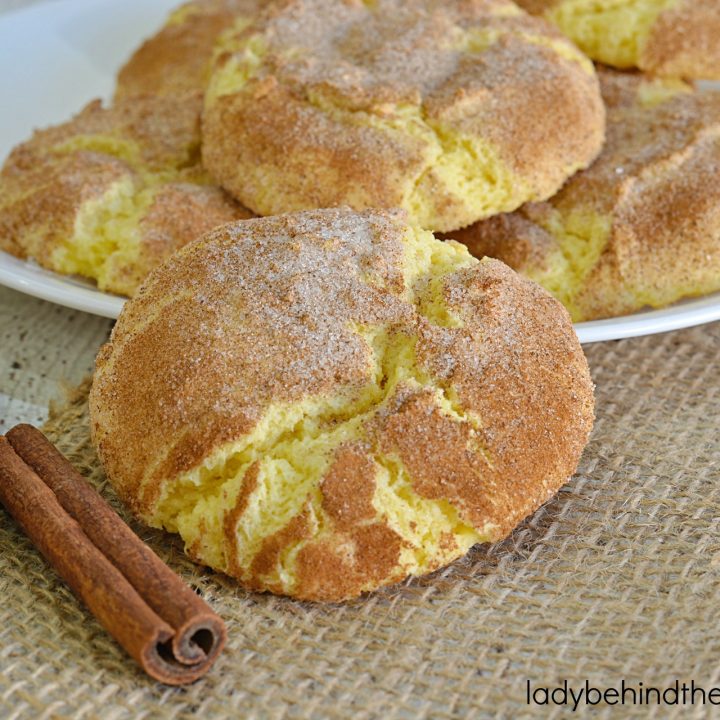 Snickerdoodle Cake Mix Cookie Recipe
Yield:
Makes 11 Medium Cookies
Ingredients
1 (15.25 ounce) butter golden cake mix or yellow cake mix
2 large eggs
1/2 cup granulated sugar
1 tablespoon ground cinnamon
Instructions
Preheat oven to 375°.
Line two cookie sheets with parchment paper.
In a medium mixing bowl; add the cake mix and eggs.
Mix until combined.
In a medium bowl stir together the sugar and cinnamon.
Use a 2 ounce cookie scoop; add mounds to the sugar bowl.
Spoon sugar mixture over cookie dough and place on prepared cookie sheets (9 to a sheet).
Bake 10 to 12 minutes or until done.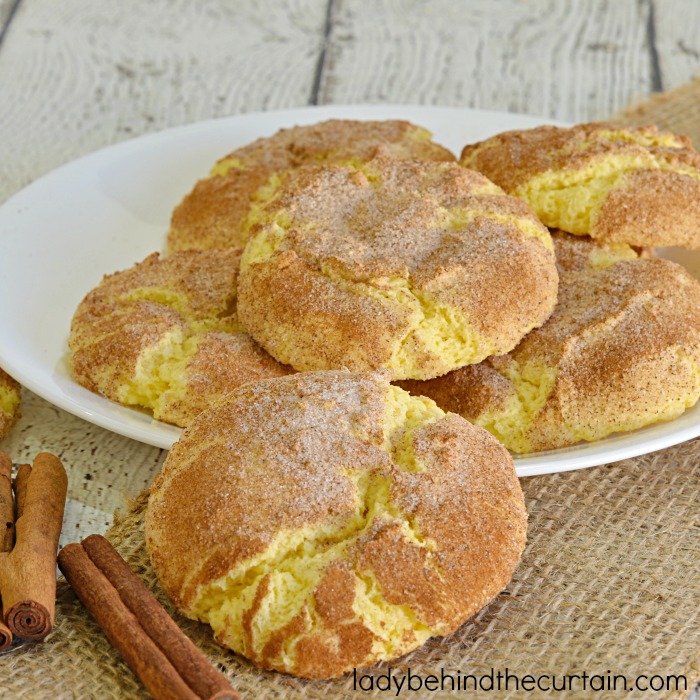 MORE CAKE MIX COOKIE RECIPES

BLACK FOREST CAKE MIX COOKIE RECIPE  2. CHOCOLATE PECAN THUMBPRINT CAKE MIX COOKIE RECIPE  3. CHOCOLATE CHIP CAKE MIX COOKIE RECIPE