Sun Dried Tomato Dip made with artichoke hearts and sun dried tomatoes.  I nice savory dip perfect for game day or instead of serving cheese and wine why not serve this dip with crackers and wine for your first course!  This dip will compliment your Italian dinner!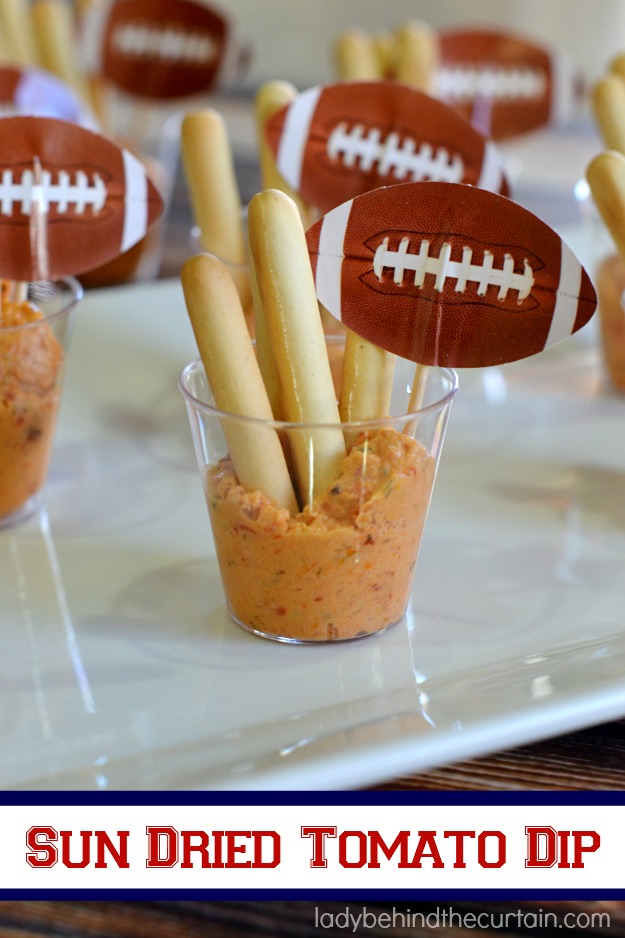 Serve this Sun Dried Tomato Dip on top of a SPOON APPETIZER made from pizza dough!  Instead of making the spoon a pizza spoon make it plain with just the Italian herb blend.  Bake and when cooled add a dollop of dip!  Such a fun appetizer.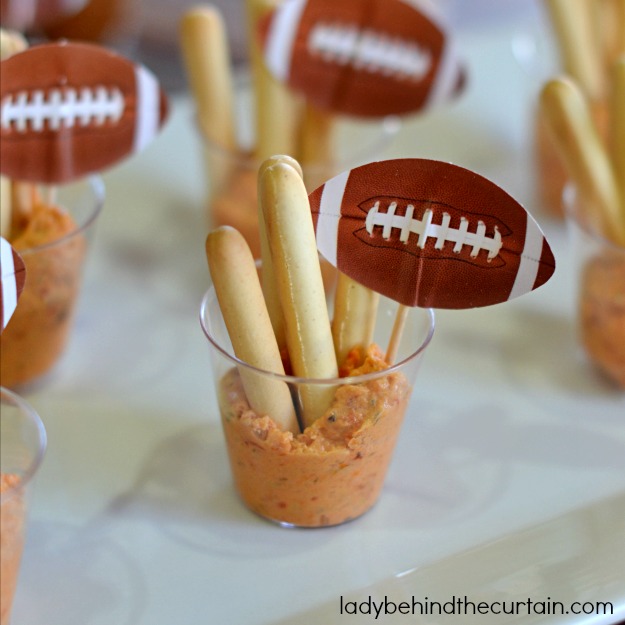 Once the dip was creamy I pipped it into some tiny plastic shot glasses I found a The Dollar Tree and added bread sticks.  You can also serve the dip in a bowl.
Sun-Dried Tomato Dip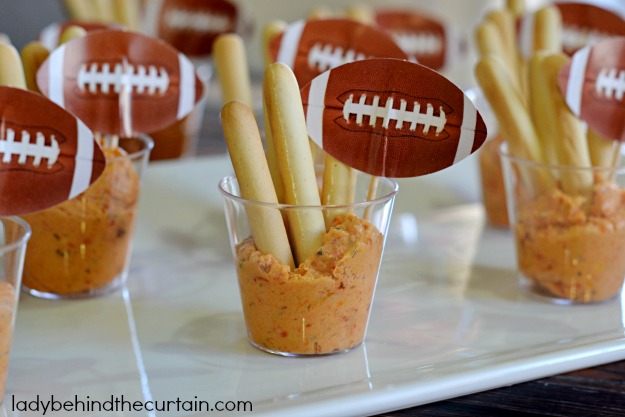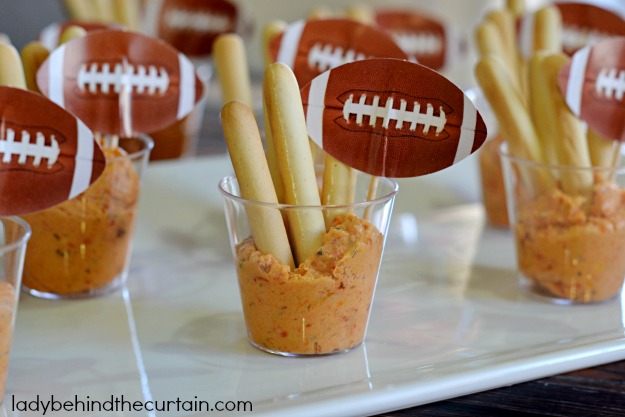 Ingredients
1

- 8ounce cream cheese, softened

1

- 7 ounce jar sun-dried tomatoes in olive oil

1

- 12 ounce jar marinated artichoke hearts, drained

1/2

teaspoon salt

1/2

teaspoon black pepper

1/4

teaspoon crushed red pepper
Instructions
In a food processor, combine cream cheese, tomatoes in oil, artichoke hearts, salt, pepper and red pepper.
Spoon into a zip top bag, cut one corner, pipe into shot glasses and serve with bread sticks.
Or spoon into a bowl and serve with bread sticks.
MORE DIP RECIPES

1. MUFFULETTA DIP  2. BEER DIP  3. ROASTED SWEET PEPPER DIP