Triple Chocolate Mousse Cake
Triple Chocolate Mousse Cake | THREE LAYERS OF CHOCOLATE!  This is the best mousse cake ever!  You can never go wrong with chocolate.  This cake starts with a homemade chocolate cake.  Then a layer of dark chocolate mousse and if that wasn't enough another layer of chocolate but this time white chocolate is in order.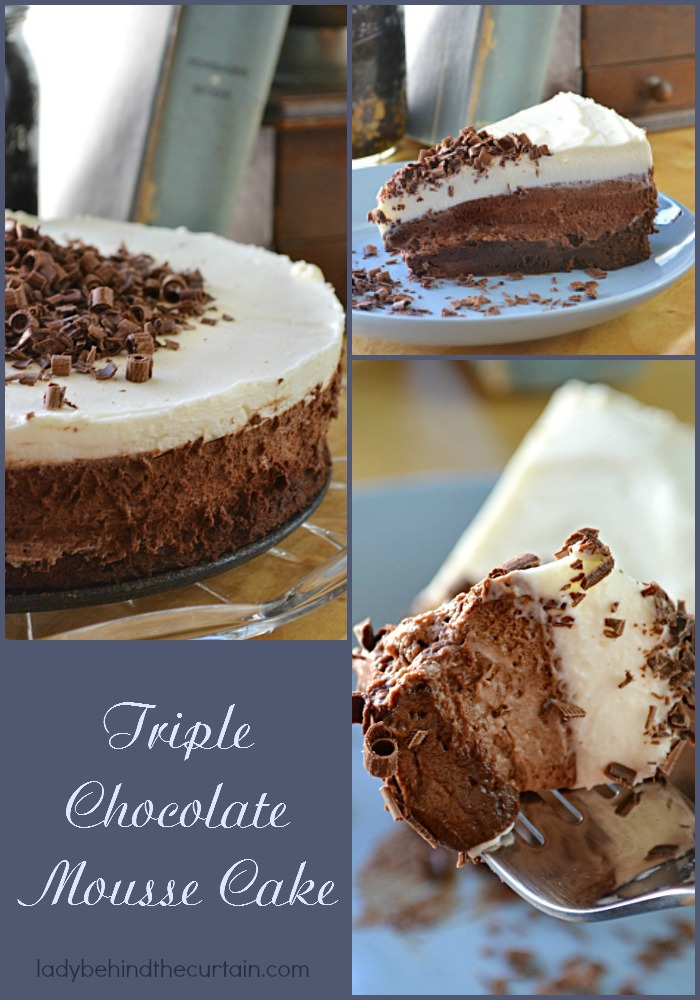 I made this decadent cake for Valentine's Day!  My husband is quite the chocolate connoisseur.  I must say he was VERY pleased with this cake.  So….if you have someone in your life that loves chocolate I HIGHLY recommend making them this cake!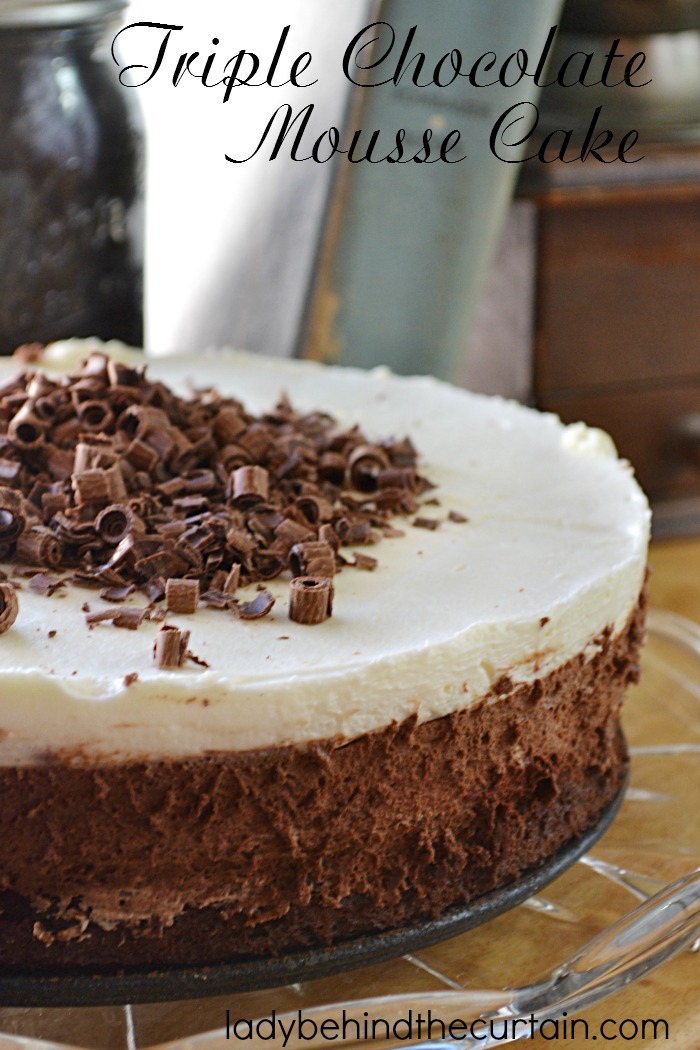 Not only is this dessert delicious but it freezes well too!  Cut into slices, put pieces of wax paper between, place in a Tupperware and freeze.  The addition of wax paper prohibits the cake from sticking together and makes it easy to serve.  The perfect dessert to make ahead and keep in the freezer for last minute entertaining.
WATCH THIS QUICK VIDEO SHOWING YOU HOW EASY IT IS TO MAKE THIS DELICIOUS CAKE!
The bottom layer is chocolate cake.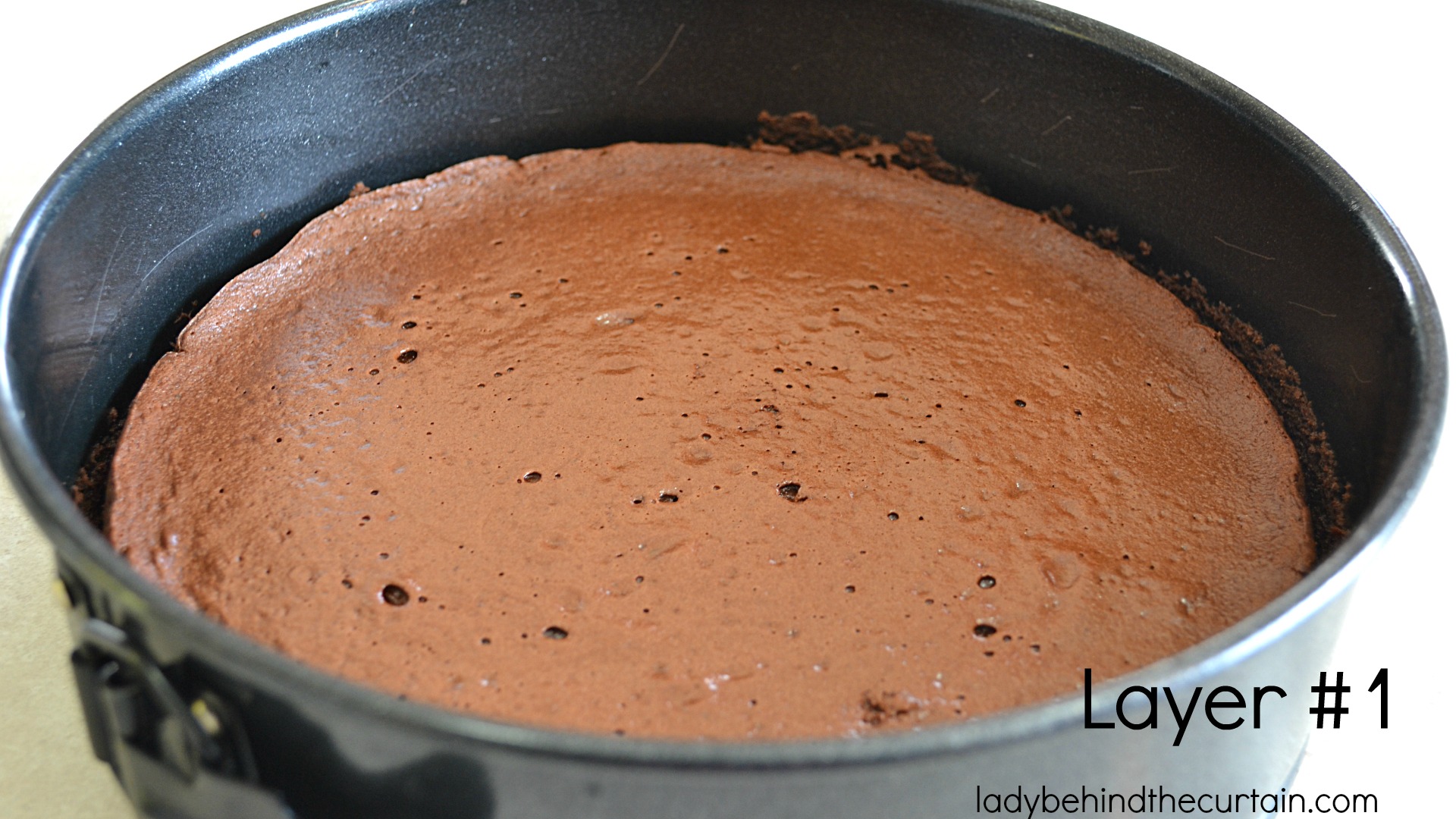 The middle is a rich chocolate mousse.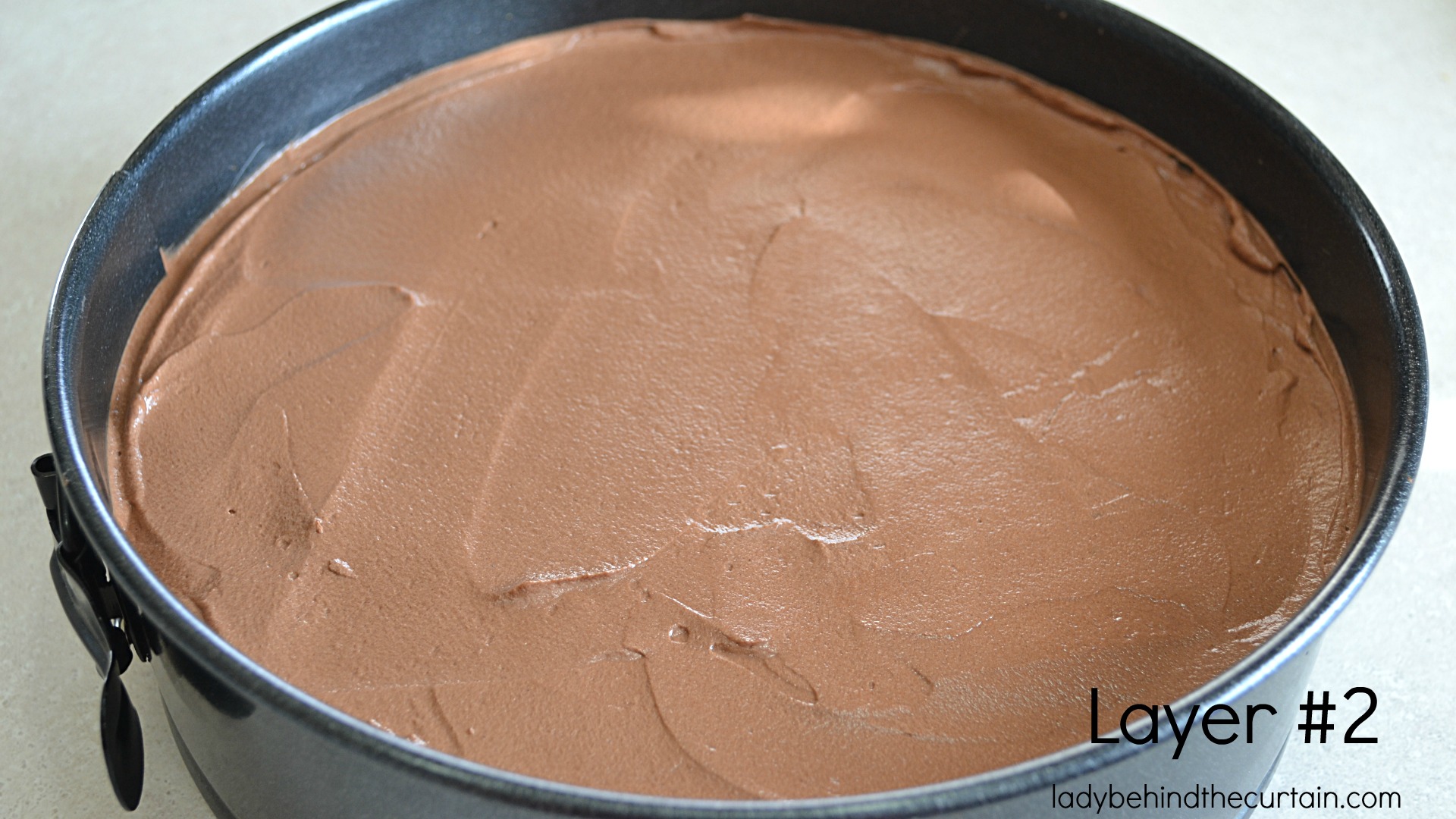 The top is a creamy white chocolate.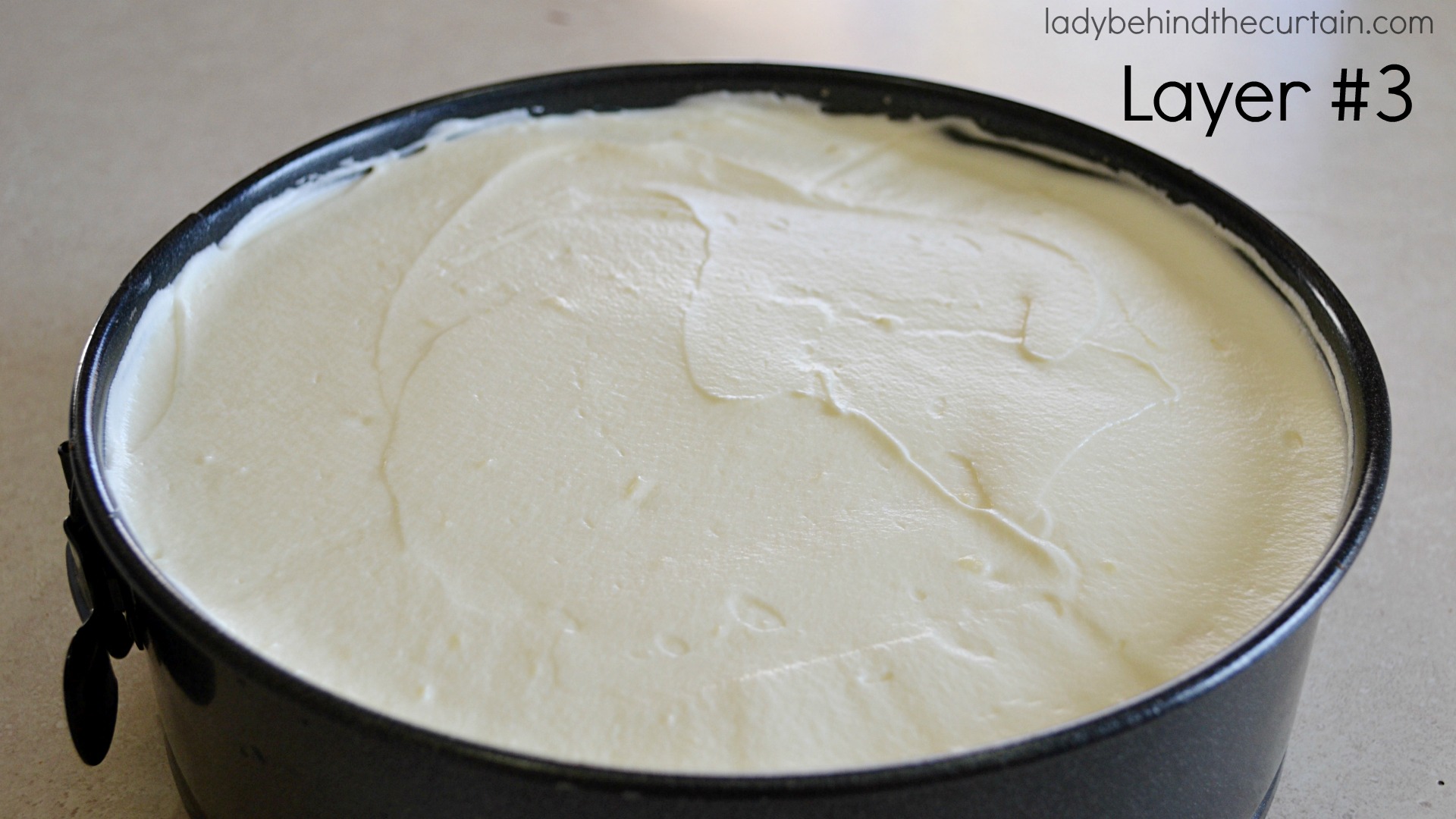 These layers come together to bring you the most decadent chocolate dessert you will ever have.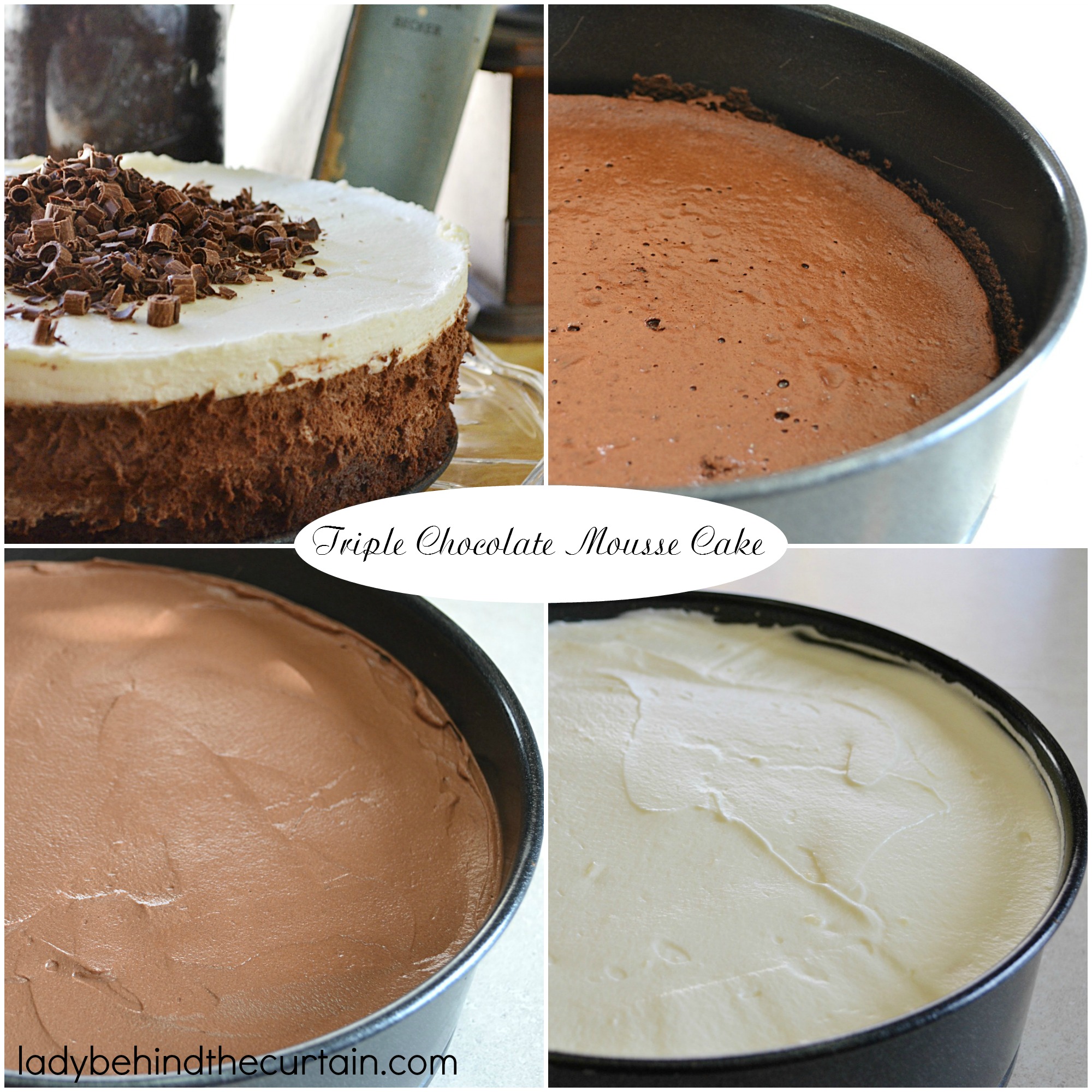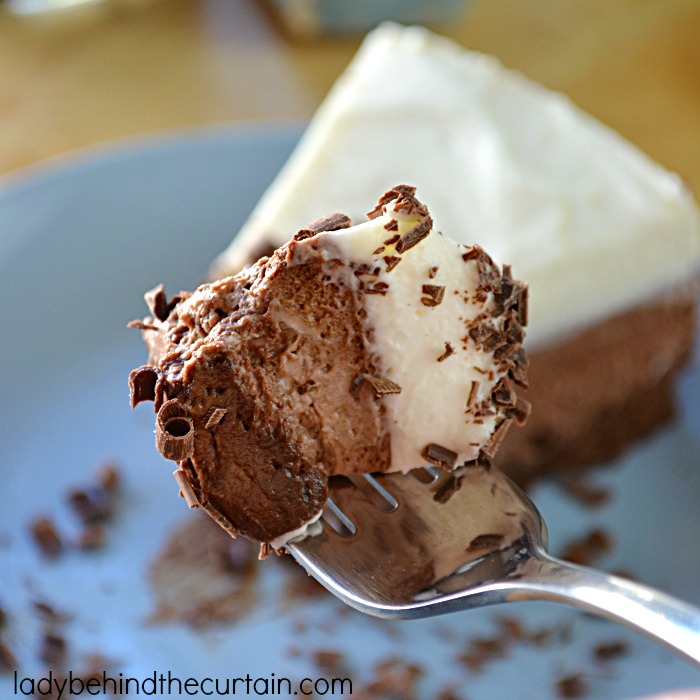 MORE CHOCOLATE DESSERT RECIPES

TRIPLE CHOCOLATE FUDGE CUPCAKES  2. CHOCOLATE MARSHMALLOW CREAM CAKE ROLL  3. CHOCOLATE COBBLER