Triple Chocolate Snack Cake
Triple Chocolate Snack Cake | A moist and easy treat for the whole family. This semi homemade dessert starts with a chocolate fudge cake mix. Then make it rich , moist and filled with chocolate by adding chocolate chips and chocolate fudge pudding. Who needs frosting? Not this cake!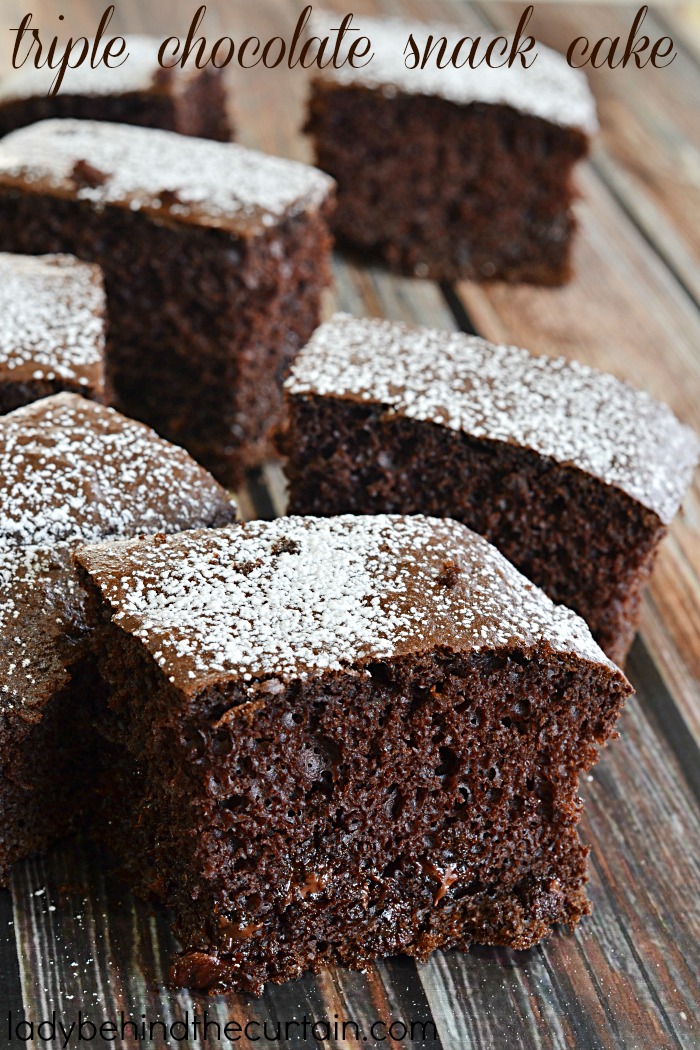 This is another great recipe from my Grandma's recipe binder.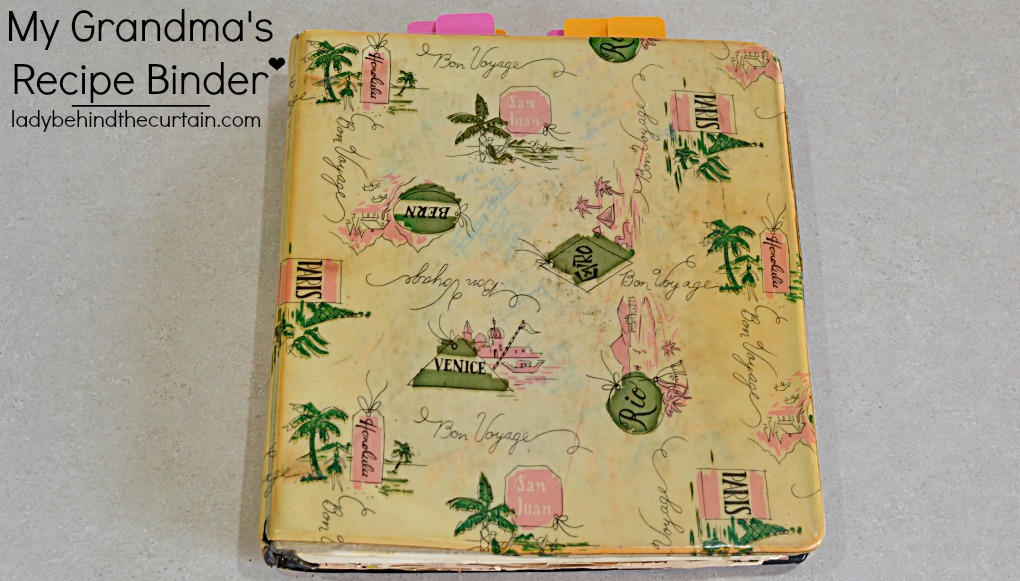 You can expect more in the future as I thumb through the recipes she liked enough to either cut them out, write them down or type! What's great about this cake is not just how easy it is to make but also the flavor and size. This cake will serve around 20 people which makes it the perfect cake to take to a potluck. Easy…..large…. and delicious!  My Grandma's binder really shows how much she loved to entertain.
Triple Chocolate Snack Cake
Ingredients
1 (15.25 ounce) chocolate fudge cake mix (dry)
1 (4 serving size) chocolate fudge pudding mix (dry)
4 large eggs
1 1/4 cups water
1/4 cup vegetable oil
1 cup semi sweet chocolate chips
Instructions
Preheat oven to 350°.
Spray a 9x13-inch baking pan with non stick cooking spray.
To a large mixing bowl add the cake mix, pudding mix, eggs, water and oil.
Blend until combined; stir in chocolate chips and pour into prepared pan.
Bake 40 to 45 minutes or until a toothpick inserted into the center comes out clean.
Cool in pan; sprinkle with optional confectioners' sugar and cut into squares.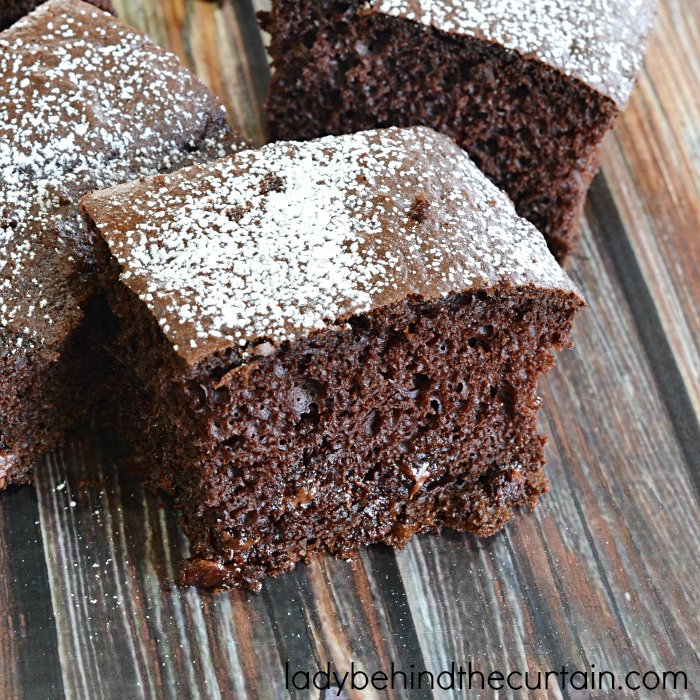 MORE POTLUCK RECIPES
EASY CARAMEL SHEET CAKE  2. POTATO CASSEROLE  3. ORANGE CREAMSICLE CHEESECAKE BARS