Tin Can Pineapple Upside Down Cake
Tin Can Pineapple Upside Down Cake |  You're favorite cake in an easy to handle single serving size.  The perfect mini size cake for any party.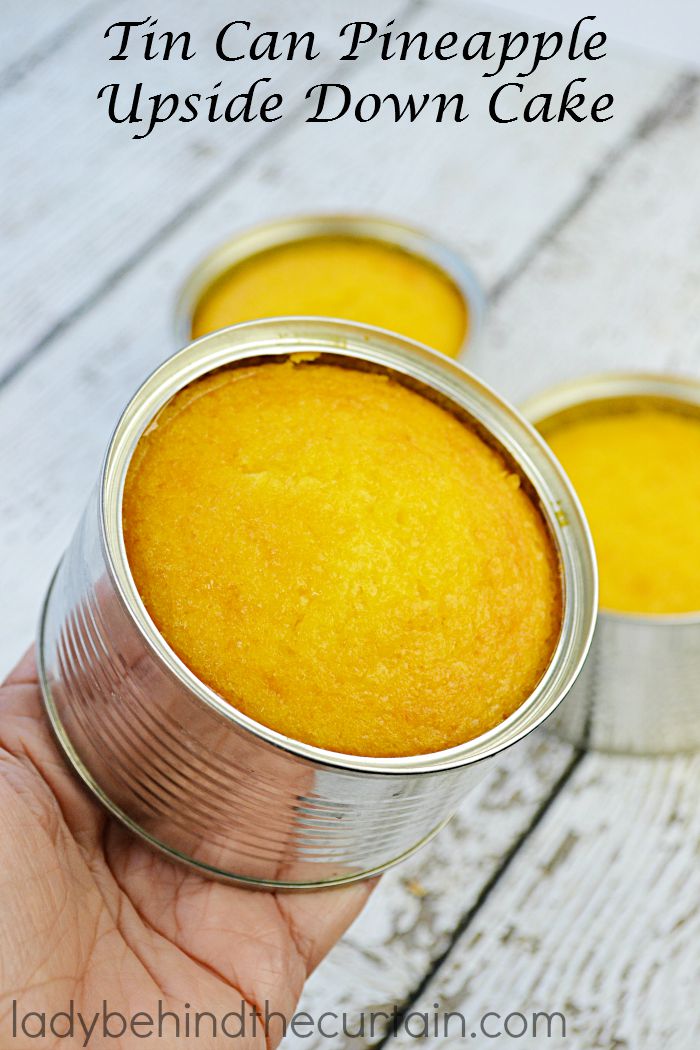 Next time someone asks you to make pineapple upside down cake make it in the can the sliced pineapple comes in!  Don't throw away your pineapple cans use them to bake in!  I strongly….strongly discourage you from using tuna cans or cat food cans.  I tried and no matter what I did I could not get rid of the fish smell.   The size of a small pineapple can is perfect and totally satisfying.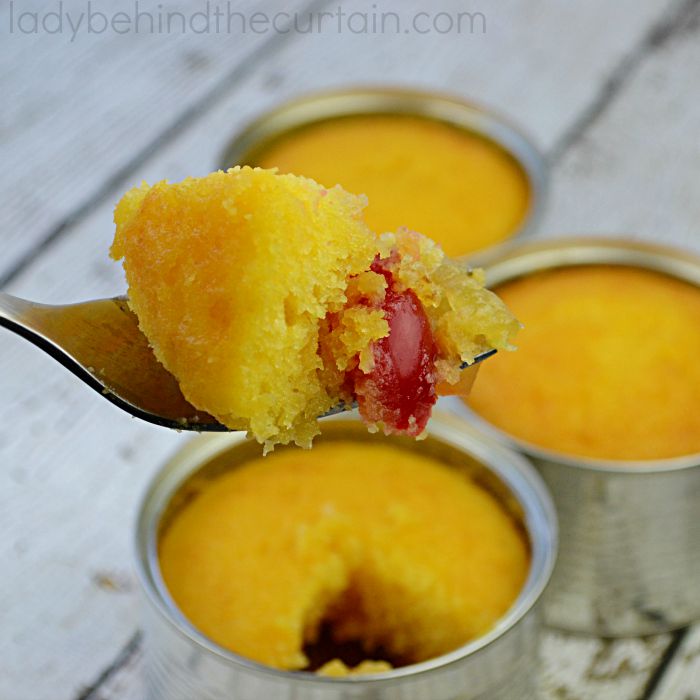 You make these little cuties just like the bigger version.  Add the wonderful brown sugar mixture to the bottom along with a pineapple ring and maraschino cherry.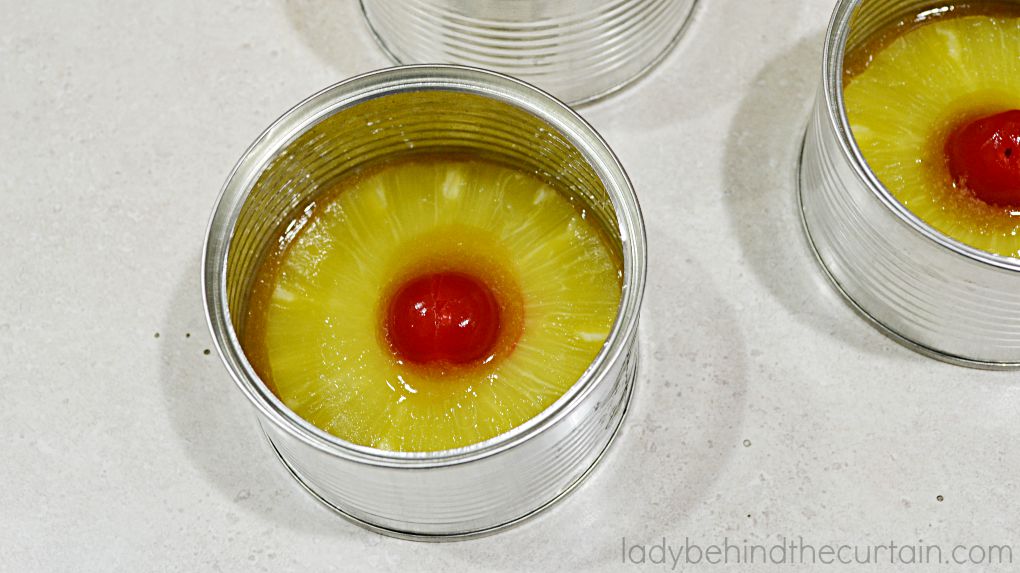 Fill and bake to perfection!
Add this cake to your Semi Homemade Pinterest Board.  Don't' have a Semi Homemade Board?  Let me help you build one.
LOOK BELOW FOR A LIVE INTERACTIVE PEEK AT MY SEMI HOMEMADE BOARD!  PIN FROM THE PICTURES BELOW!  TO SEE MORE»»»»CLICK ON THE "SEE ON PINTEREST" BUTTON BELOW.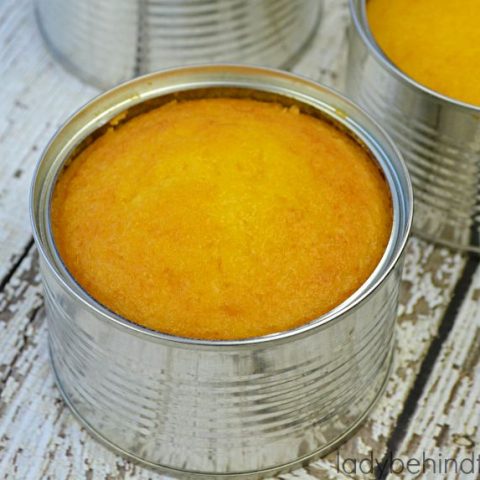 Tin Can Pineapple Upside Down Cake
Yield:
Makes 10 mini tin can cakes
Ingredients
For the Cake:
1 (15.25 ounce) yellow cake mix
1 cup pineapple juice
1/2 cup vegetable oil
3 large eggs
For the Brown Sugar Coating:
10 tablespoons unsalted butter, melted
10 tablespoons light brown sugar, packed
10 pineapple rings
10 maraschino cherries
Instructions
Preheat oven to 350 degrees.
To a mixing bowl add the cake mix, pineapple juice, oil and eggs.
Mix until smooth and completely combined.
In a small bowl mix together the brown sugar and butter.
Add two tablespoons of sugar mixture to the bottom of each can.
Top with a pineapple slice and place a cherry in the center.
Pour over pineapple about two ice cream scoops of batter to each can.
Bake 25 to 28 minutes or until a toothpick inserted to the center comes out clean.
Serve warm or at room temperature.
MORE SEMI HOMEMADE RECIPES

1.  MINI CARAMEL APPLE PIES  2. TRIPLE CHOCOLATE BROWNIE MIX CRACKLE COOKIES  3. STRAWBERRY LEMONADE CHEESECAKE SANDWICH COOKIES