Vintage Thanksgiving Dessert Table
Vintage Thanksgiving Dessert Table |  Create excitement this Thanksgiving by giving the desserts their own table!  Styled with layers of linens found at thrift and antique stores this Vintage Thanksgiving Dessert Table has a style all it's own and creates a peaceful setting for some delicious desserts.  Lady Behind The Curtain received product from Oriental Trading for this post all opinions are 100% mine.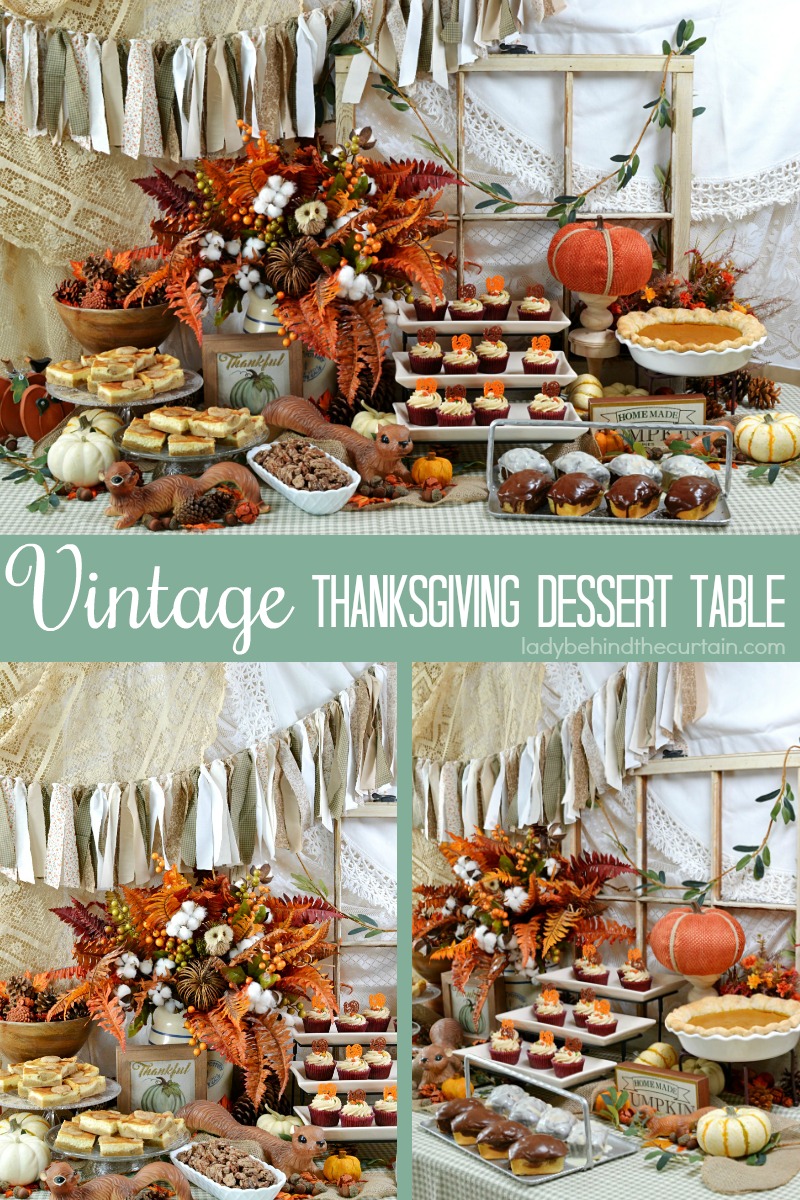 Like I always say…..shop your house before you go out and spend money.  This table gives you the perfect opportunity to use any heirloom pieces handed down from grandma, or if you're a collector things from your collection.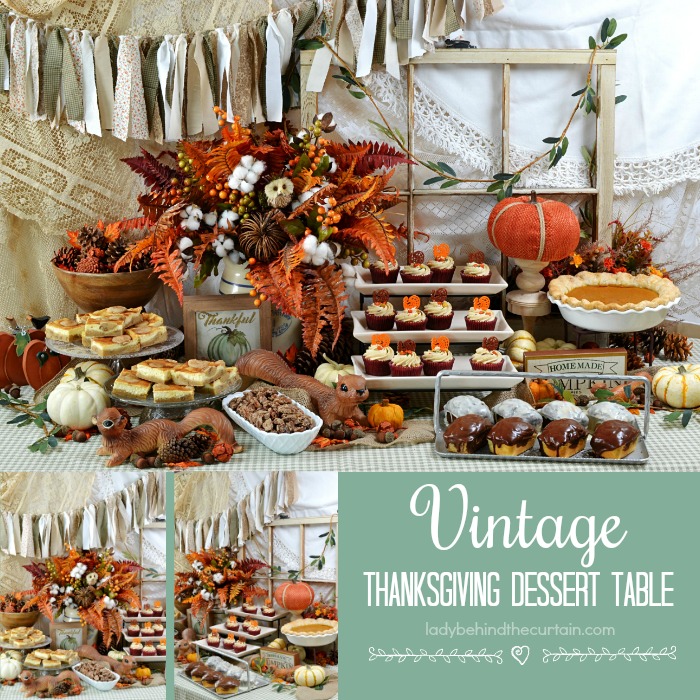 The squirrels on the table were my grandma's.  She had them displayed on her wall.  They have a special place in my heart.  It looks like the squirrels have been collecting acorns.  The wooden Artificial Acorns from Oriental Trading go perfectly scattered around the table.  Pumpkins, little signs, artificial arrangements, a vintage window are some of the things that make this table interesting and fun.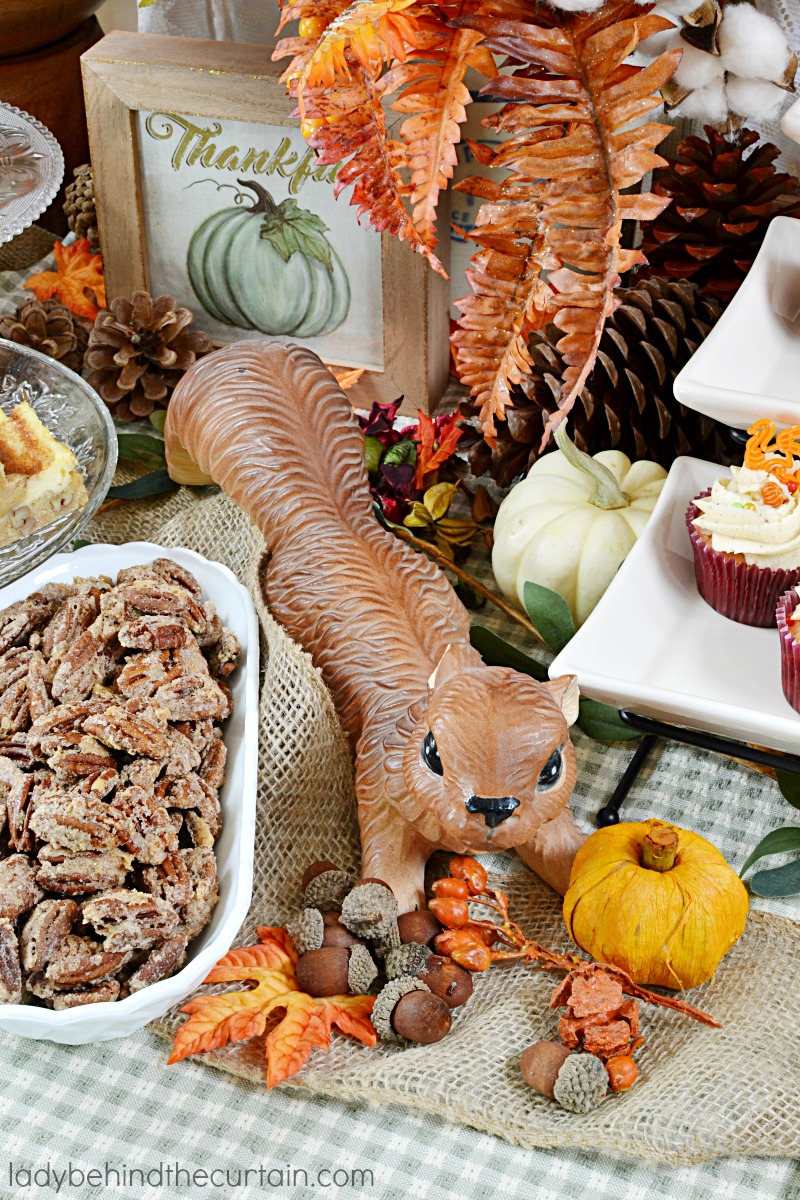 I had this vintage window in my garage.  Yes, I even shopped my garage!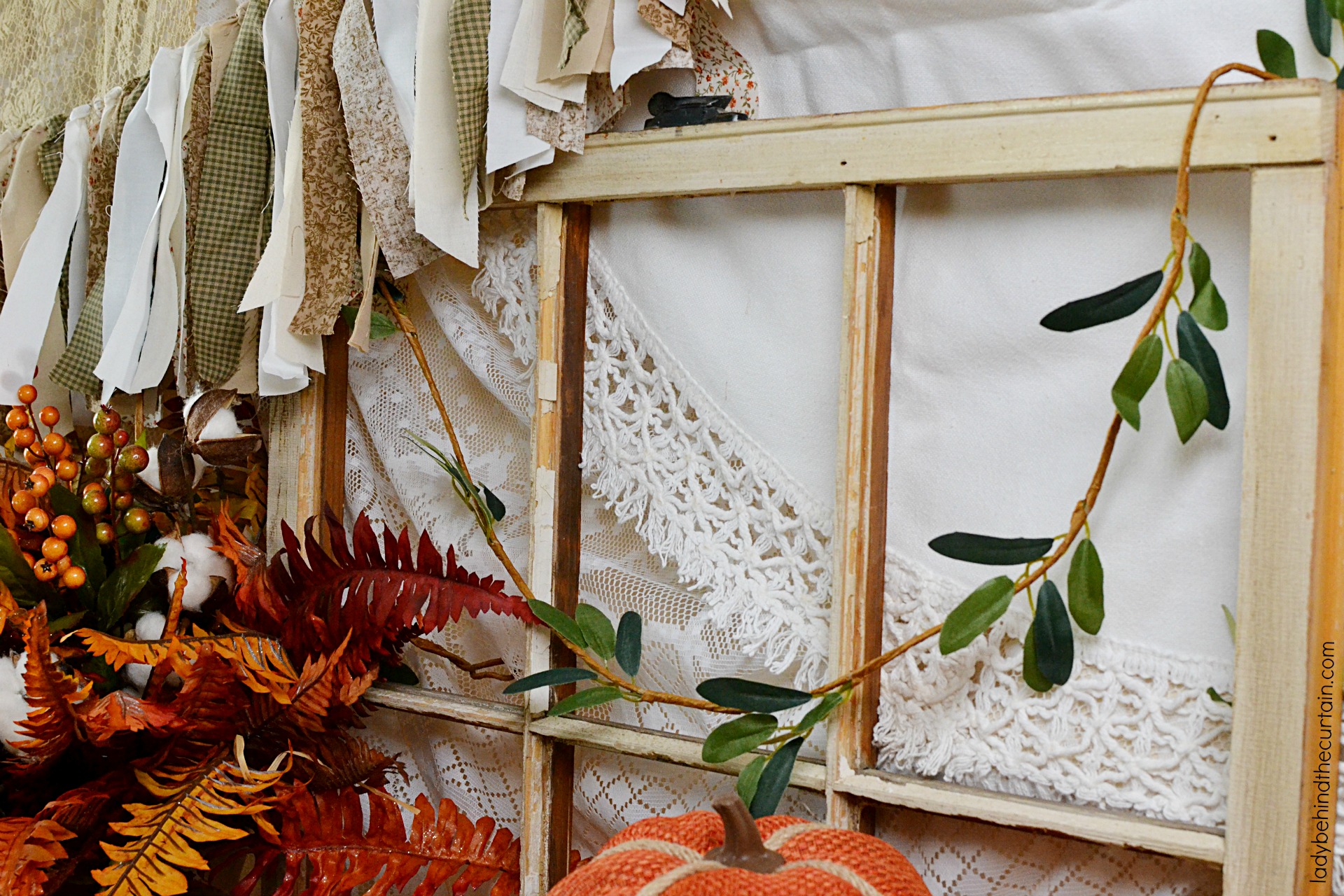 Creating layers will give your guests reason to pause and really look at your amazing dessert table!  Make sure to visit Oriental Trading for all you Thanksgiving Party Supplies.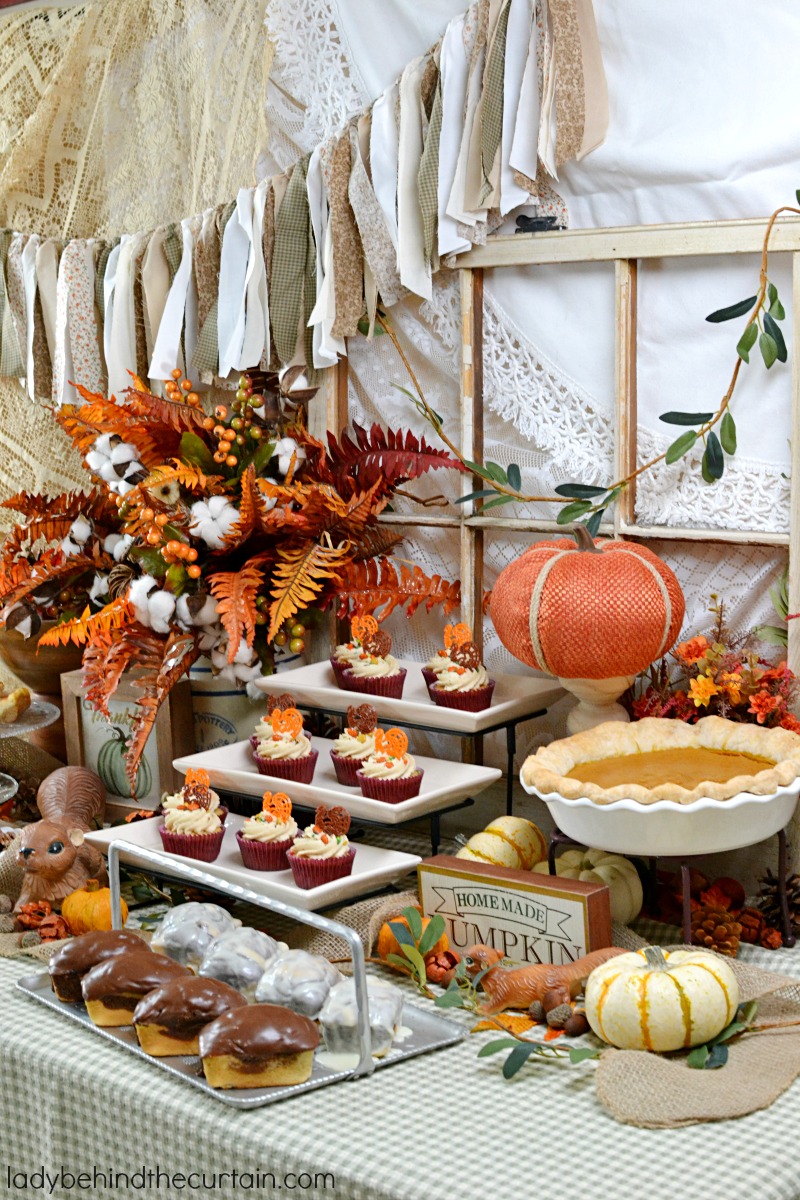 Oh the layers!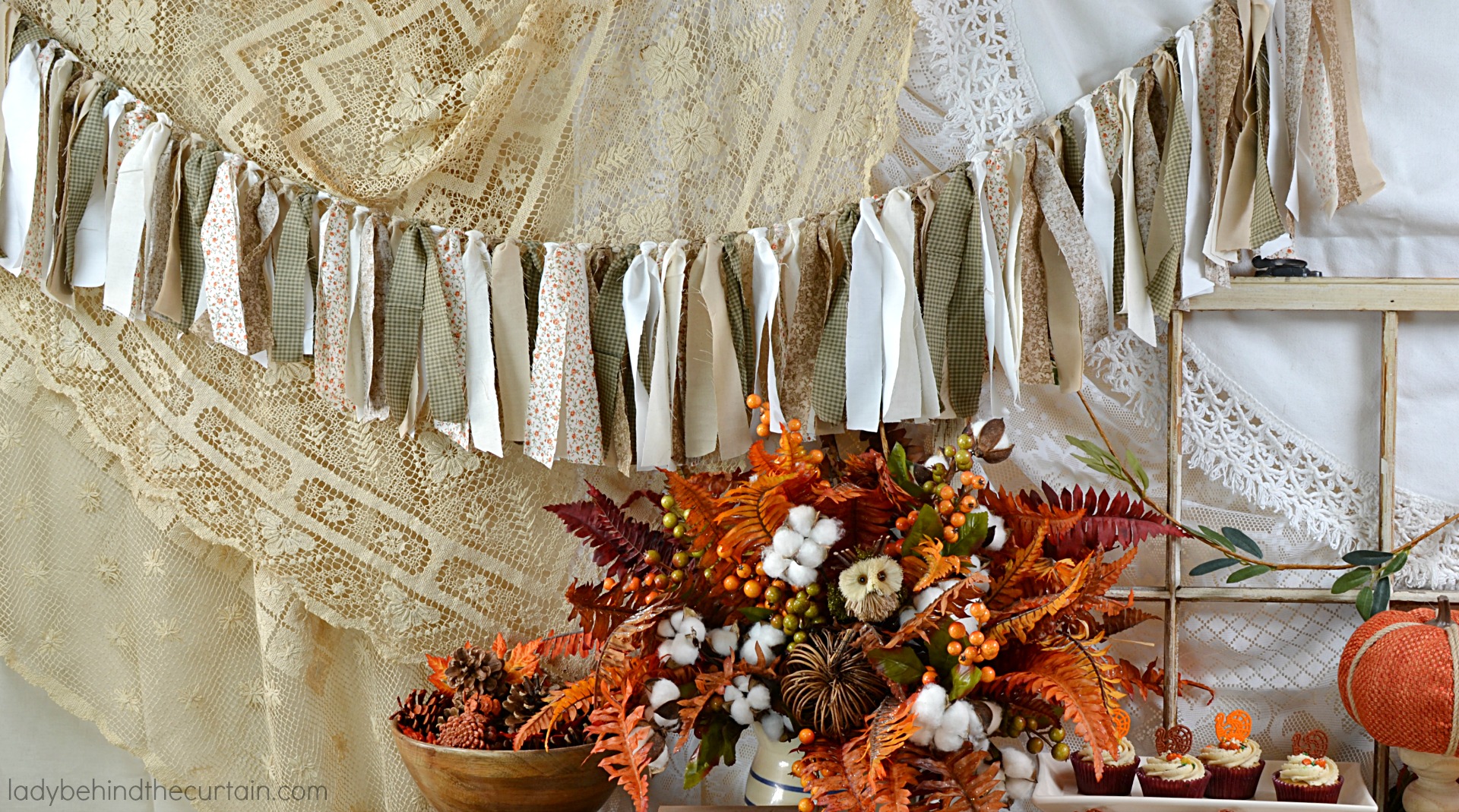 This table is not only fun to look at it's also filled with delicious treats!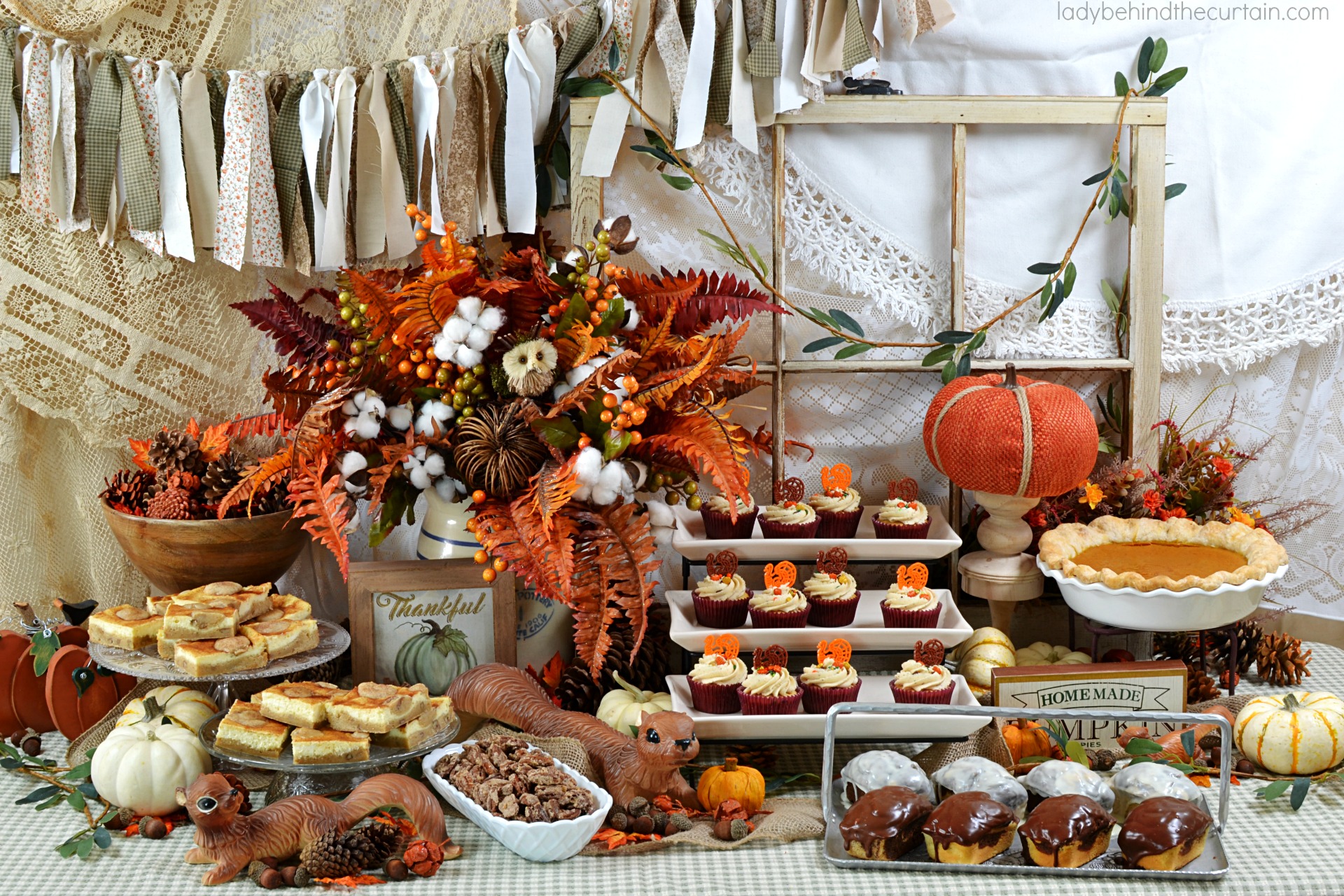 These Sugar Pecans are so good you can serve them in a candy dish, add them to a salad, or any baked goods.  Give them a try for your next dinner party or game night. Fill a cellophane bag and give these crunchy delicious nuts as a hostess gift.  Click here for the recipe—->>>>SUGAR PECANS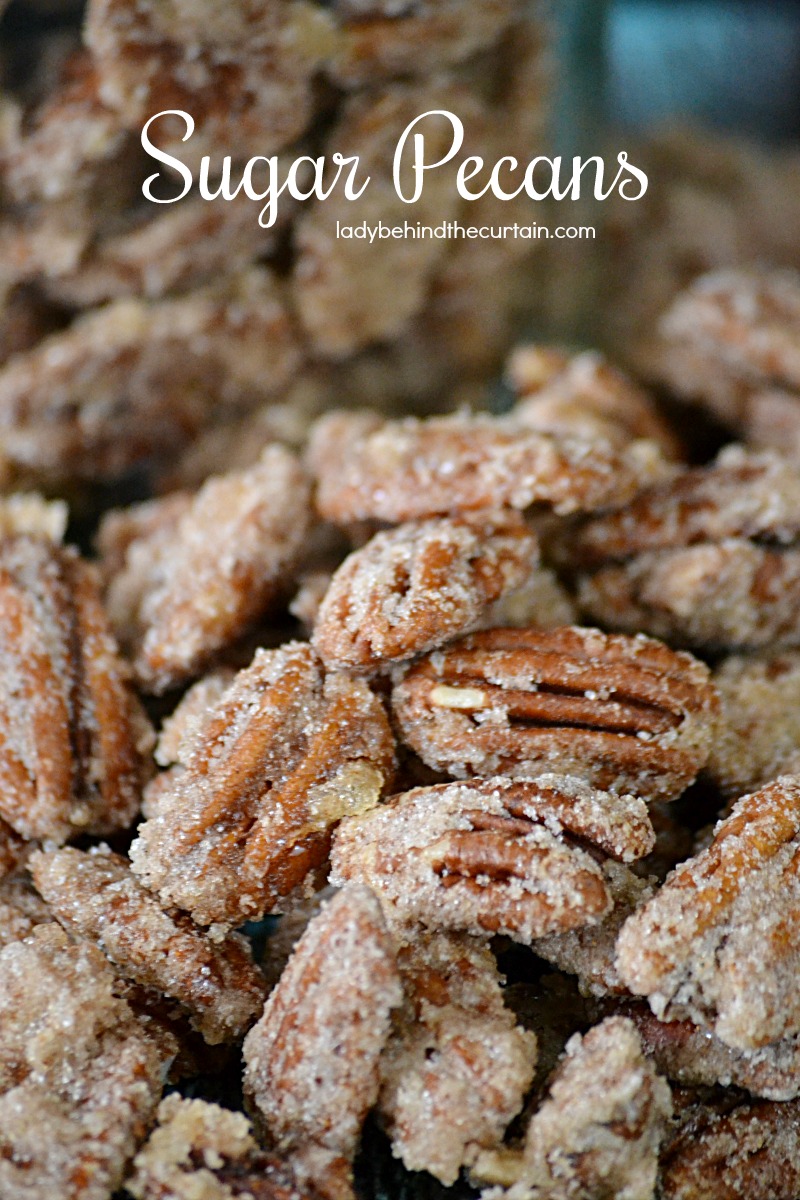 Mini Loaves… Instead of making cupcakes make mini loaves!  These cute little loaves are chalked full of flavor!  From the dark chocolate cake to the frosting your guests will love this addition to your dessert table.  Click here for the recipe—->>>>VANILLA CHOCOLATE MARBLE MINI LOAVES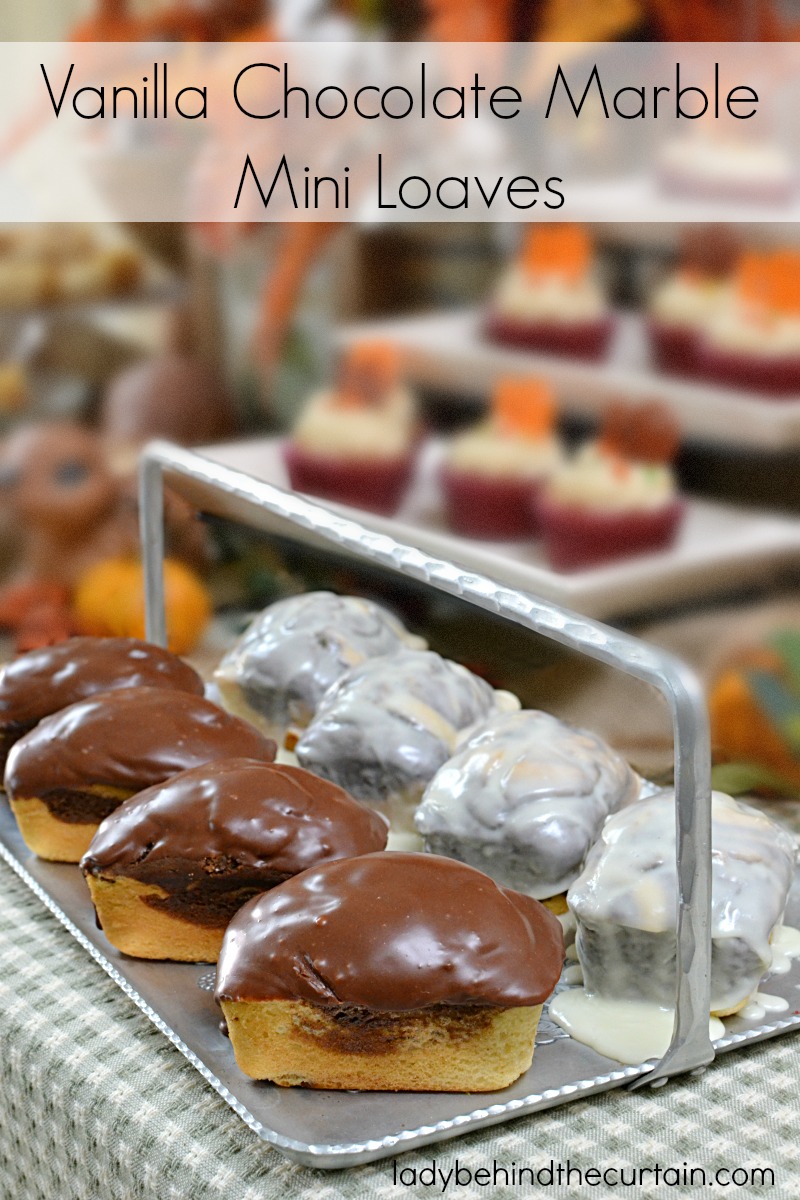 Cheesecake Squares… When two of your favorite desserts are cheesecake and snickerdoodle cookies the only thing you can do is combine them to make the most incredible dessert!  These bars have a snickerdoodle cookie crust, a creamy cheesecake topping and dollops of more snickerdoodle cookie dough.  One bite of these Snickerdoodle Cheesecake Squares and you'll fall in love!  Click here for the recipe—->>>>SNICKERDOODLE CHEESECAKE SQUARES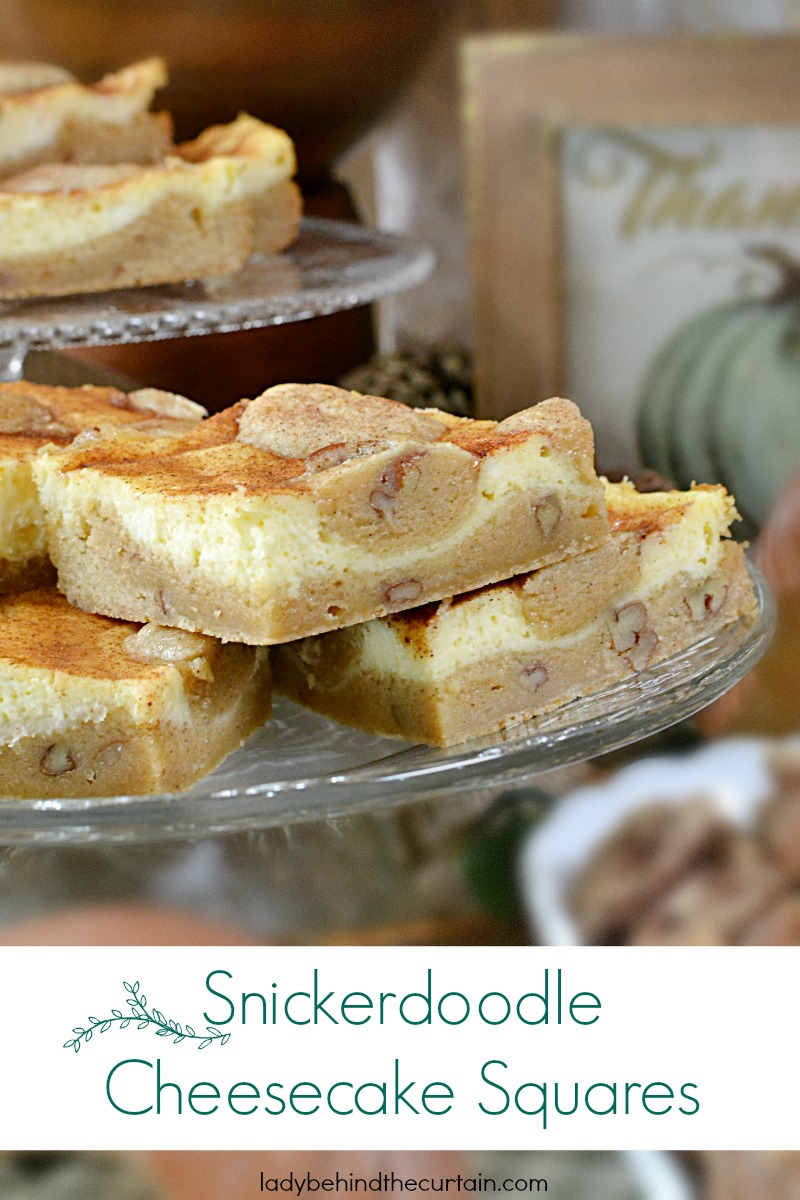 Brown Butter Salted Caramel Cupcakes… From the tender cake, caramel chips and pretzel bits to the creamy brown butter frosting.  I promise these Brown Butter Salted Caramel Cupcakes will stand out from all the other cupcakes in your life!  These cupcakes are a must at your next celebration.  Whether you're celebrating a special day or a holiday you're guests will go nuts over these amazing cupcakes.  Click here for the recipe—->>>>BROWN BUTTER SALTED CARAMEL CUPCAKES
Pumpkin Pie… No Thanksgiving dessert table is complete without a pumpkin pie or more!  Whether you're making a full size pie or lots of mini pies!  Click here for the recipe—->>>>MINI PUMPKIN PIE TARTS/FULL SIZE
When the guests leave the party's still not over.  Let your guests take home some pie in these adorable Pumpkin Pie Favor Boxes!  Click here to order some for your Thanksgiving Dessert Table—->>>>PUMPKIN PIE FAVOR BOXES
You can also purchase Cupcake Boxes!  Choose from 9 colors!  I love sending home a treat with my guests especially if they have someone at home that couldn't make it.  Click here to order some in your color scheme—->>>>CUPCAKE BOXES
NEVER MISS A POST!
Sign up for my newsletter and receive my recipes in your inbox. Easy to see anytime and saved for safe keeping. Click Here and sign up today! —->>>>CURTAIN CALL NEWSLETTER