Apricot Pineapple Salsa | The perfect blend of sweet and spicy.  This easy to make salsa will take whatever you serve it with up to the next level.  With big chunks of fresh pineapple, apricot preserves and the salsa favorites of cilantro, lime juice, jalapeno and a few other ingredients you better make sure you double the recipe!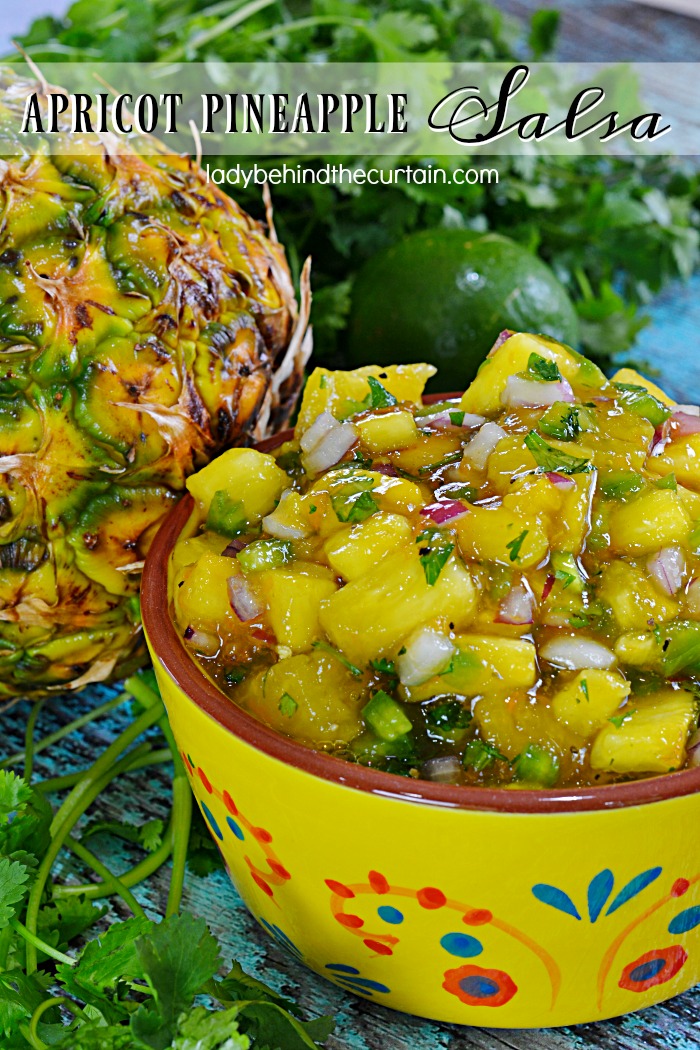 Take your guests to the tropics with this dinner!  Serve big plump BAKED COCONUT SHRIMP along with this Apricot Pineapple Salsa!
MORE SALSA RECIPES

GRILLED CORN SALSA  2. CABBAGE SALSA  3. EASY SALSA VERDE
Apricot Pineapple Salsa
Ingredients
2 cups diced pineapple
4 tablespoons red onion, finely chopped
1 cup apricot preserves
1/4 cup fresh cilantro, chopped
2 tablespoons lime juice
1 medium jalapeno pepper, seeded and chopped
1/2 teaspoon salt
1/4 teaspoon pepper
Instructions
In a bowl, combine salsa ingredients.