Apricot Pineapple Salsa: Pump your dish up to the next level with this easy to make sweet and spicy salsa. This incredible salsa recipe has big chunks of fresh pineapple, apricot preserves and all the salsa favorites, cilantro, lime juice, jalapeno and a few other ingredients!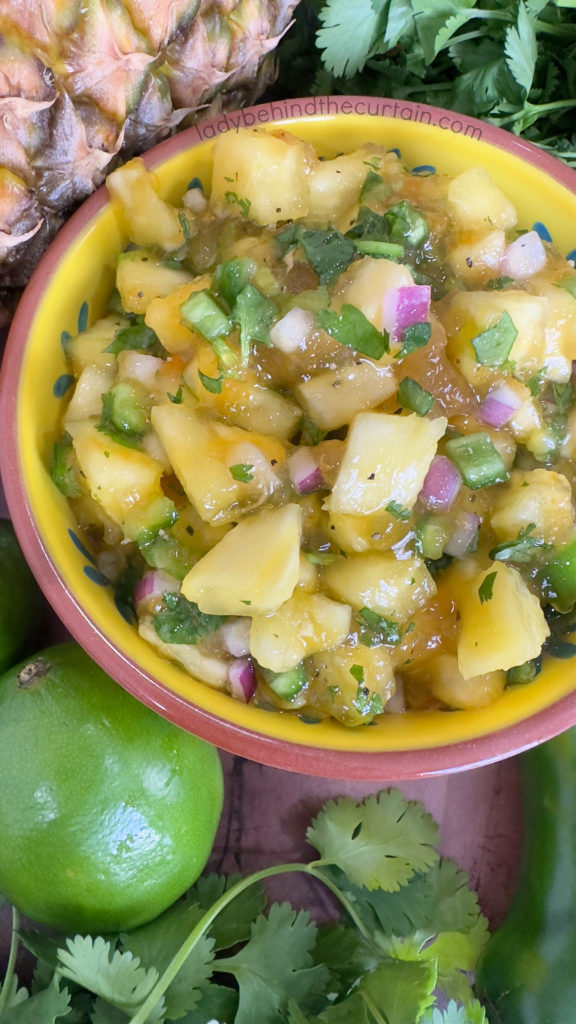 How to Make Apricot Pineapple Salsa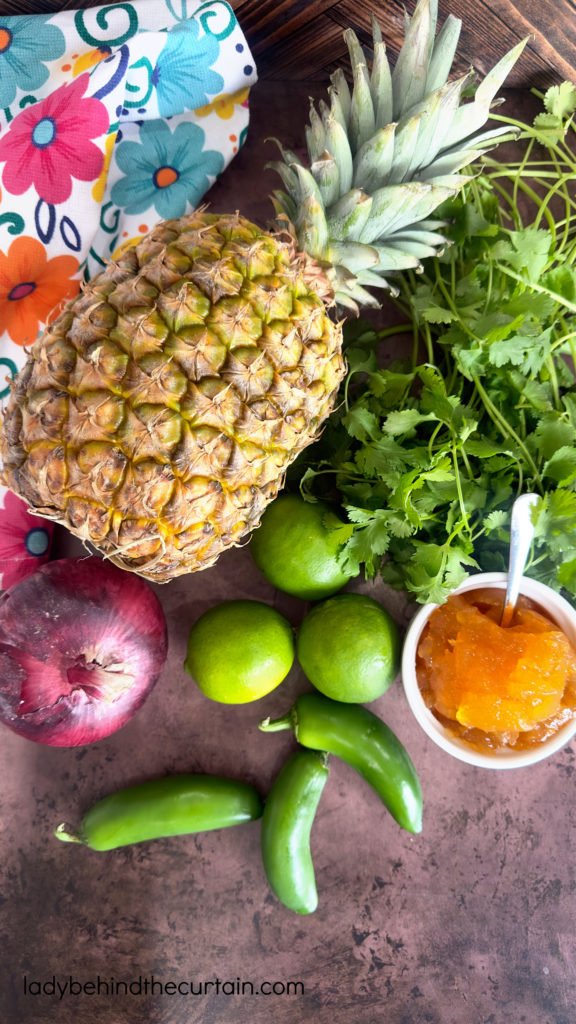 INGREDIENTS(full printable recipe below)
•fresh pineapple
•red onion
•apricot preserves
•cilantro
•lime juice
•jalapeno pepper
•salt and pepper
INSTRUCTIONS (full printable recipe below)
•Combine all the ingredients, cover and refrigerate until ready to use. Tastes better after sitting at least 2 hours.
How to Use Apricot Pineapple Salsa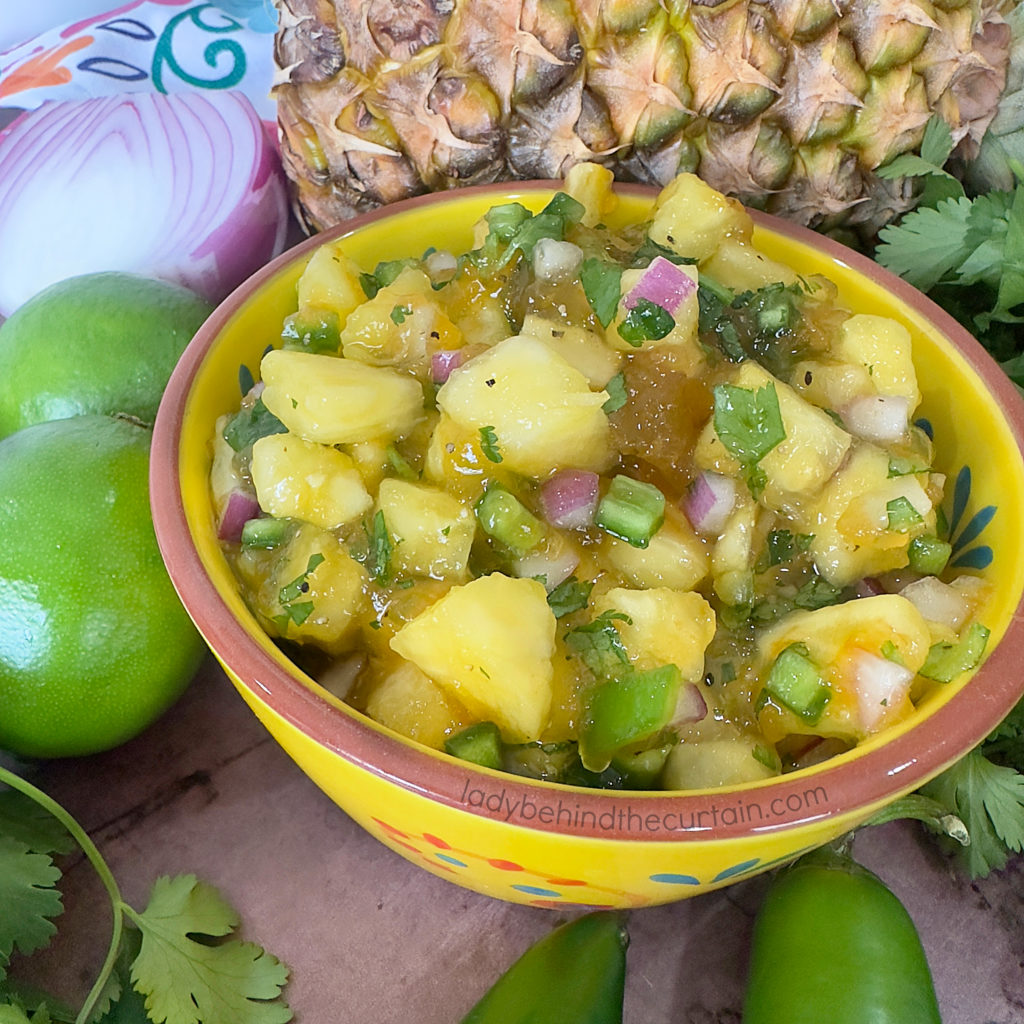 •GLAZE: This salsa has all the ingredients of a good glaze, thick, sweet, and delicious! Bake or grill chicken wings and while the wings are still hot roll them in the salsa. SCROLL DOWN TO FIND OUT HOW I MAKE MY CHICKEN WINGS↓
•TACOS: Create a Baja taco experience.
•SALSA BAR: Whether you're celebrating a birthday, having a fiesta or it's game day a salsa bar is fun and easy to put together.
•COCONUT SHRIMP: As I mentioned before, when you think of salsa you think of Mexican food. Add a tropical twist and serve the apricot pineapple salsa with BAKED COCONUT SHRIMP.
Chicken Wings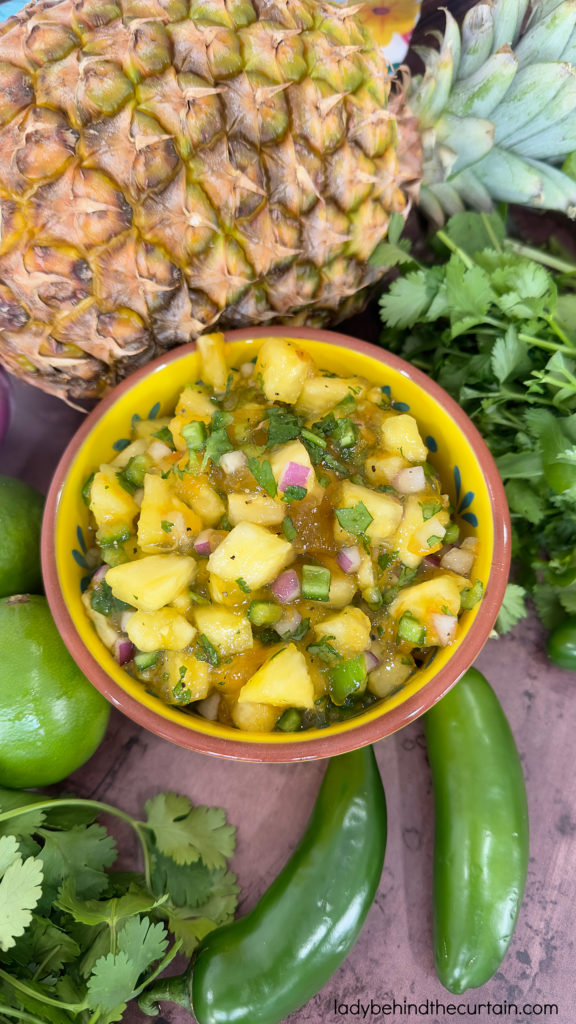 INGREDEINTS
•5 pounds of chicken wings (both flats and drumettes)
•2½ tablespoons baking powder
•1 teaspoon salt
INSTRUCTIONS
• Dry the chicken wings thoroughly on all sides with a paper towel. Place them in a zip top bag.
• Add the baking powder and salt to the wings, close the bag, and toss to coat evenly.
• Grill or bake until golden.
•Toss hot wings in sauce and ENJOY!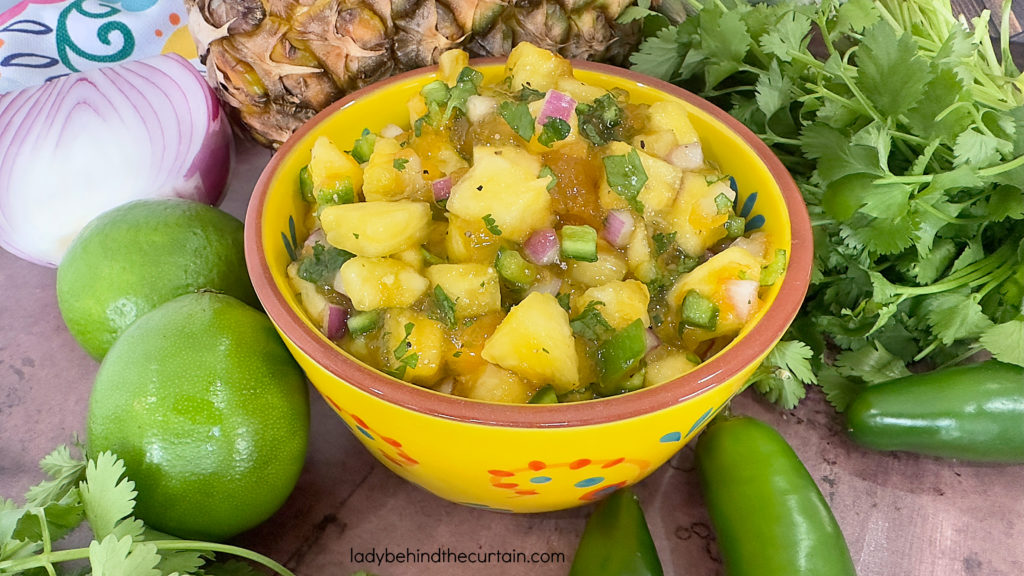 MORE SALSA RECIPES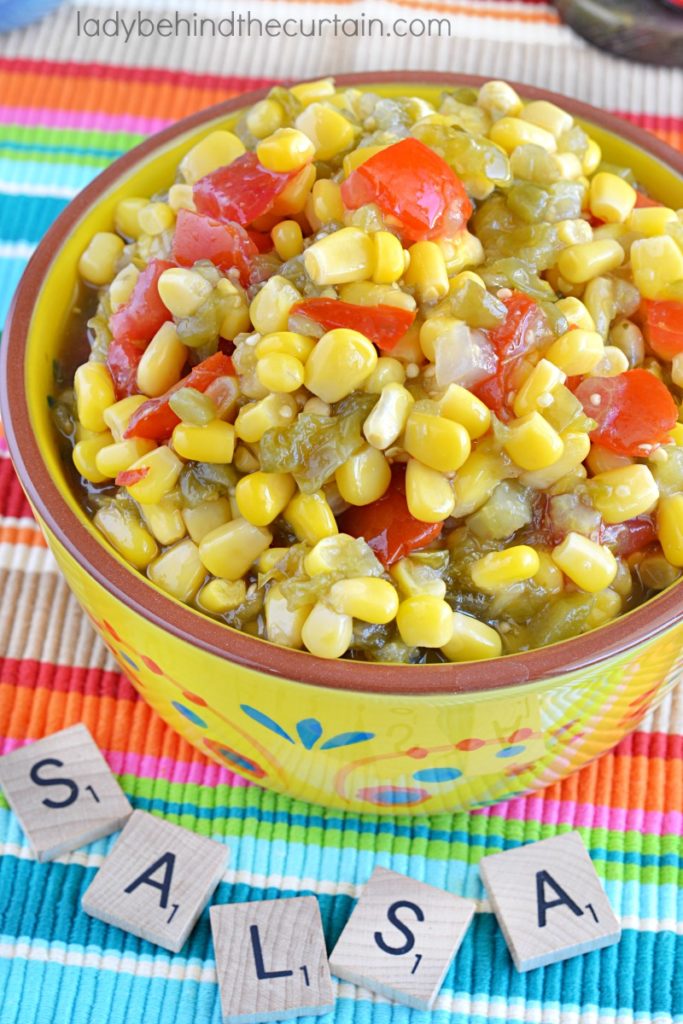 SEMI HOMEMADE CORN SALSA 2. CABBAGE SALSA 3. THE BEST AND EASIEST SALSA 4. ROASTED SALSA 5. AVOCADO SALSA 6. EASY SALSA VERDE
SIGN UP FOR THE LADY BEHIND THE CURTAIN NEWSLETTER AND FOLLOW THE LADY BEHIND THE PARTY ETSY SHOP
THANKS FOR VISITING♥