Triple Chocolate Terrarium Dessert
Triple Chocolate Terrarium Dessert | By using two everyday items you can dress up a simple dessert and make it look like a terrarium!  It's not just about the decor with this dessert it's also about the flavor!  With two kinds of chocolate cake, and a simple chocolate mousse this dessert is bound to create some buzz at your next dinner party.  I plan on making this fun dessert for my next garden themed party!
HERE'S HOW I CREATED THIS FUN PARTY DESSERT!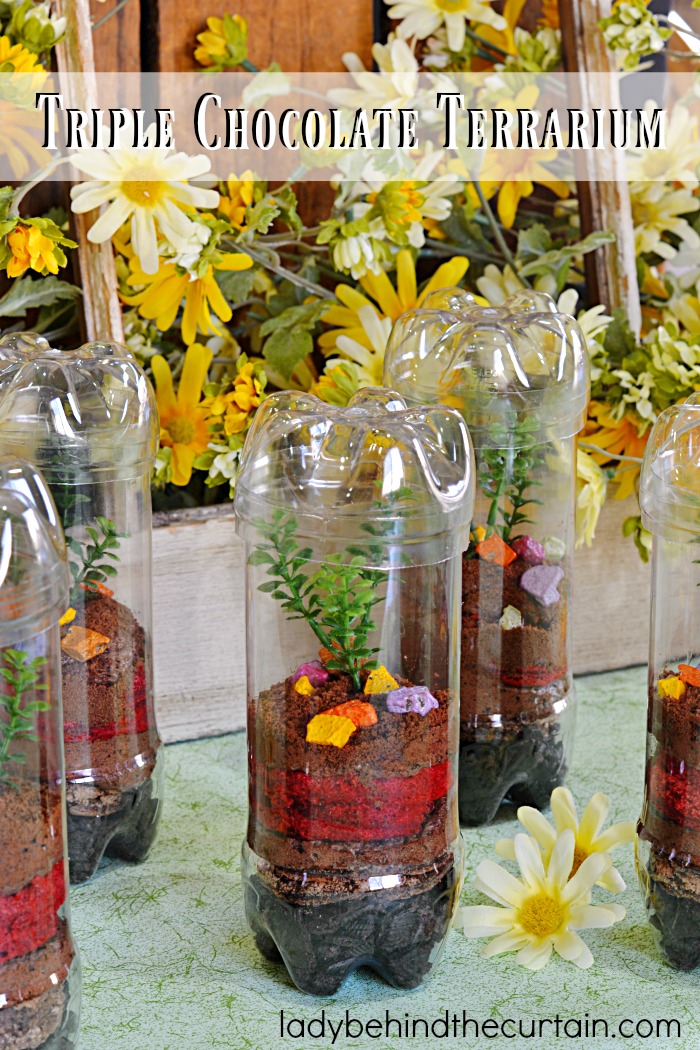 This all started with soda bottles.  I like either a 16.9 ounce Pepsi or Dr Pepper bottle.  Some states carry the thin narrow Dr Pepper bottles and some don't so you may want to stick with a Pepsi bottle.  Just make sure it is straight unlike the Coke bottle that has curves.  So…..you will need a 16.9 ounce bottle and a 12 ounce bottle for each dessert.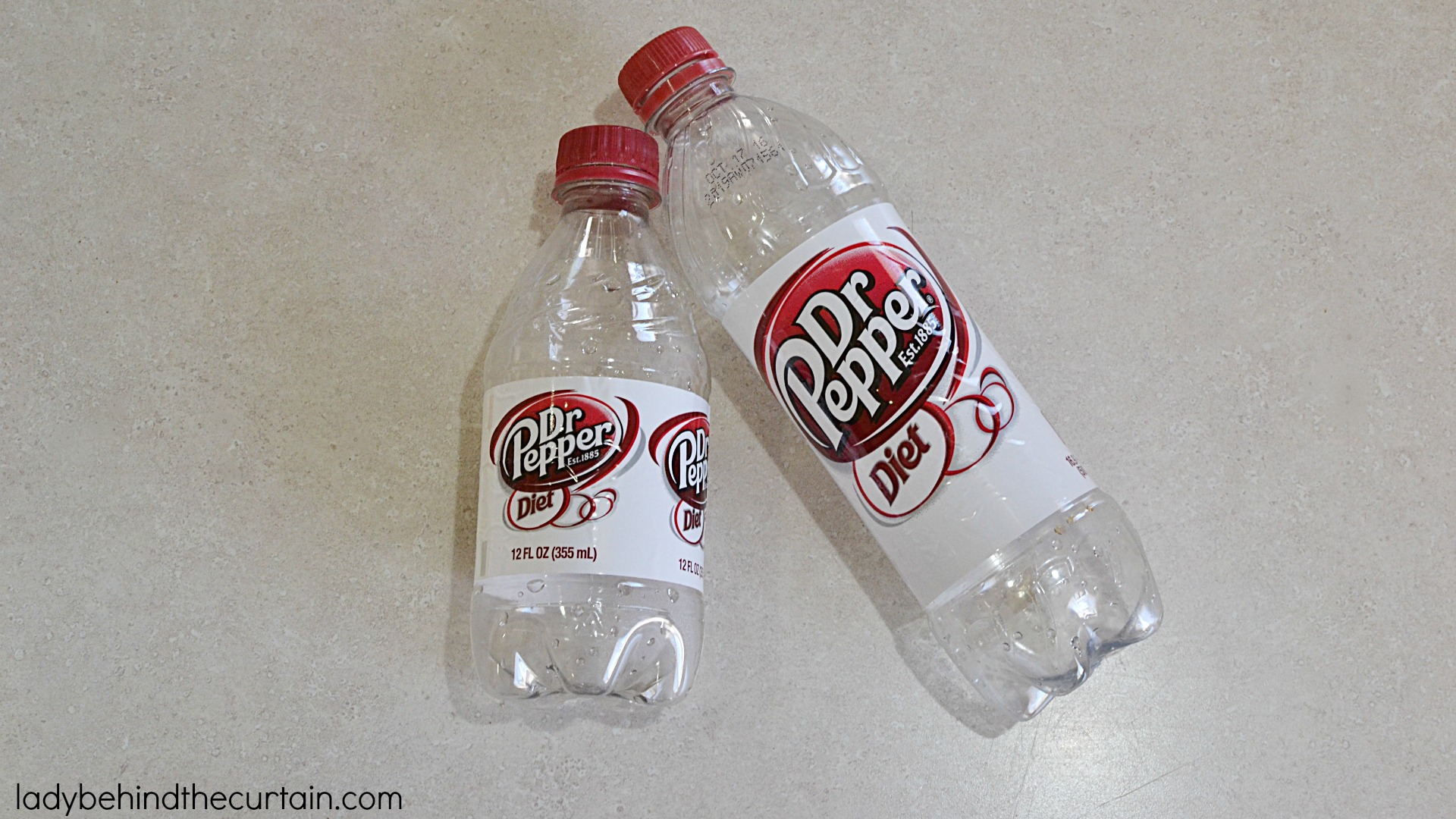 Remove the labels.  I used Goo Gone and a razer blade.  Wash off the Goo Gone with soap and water.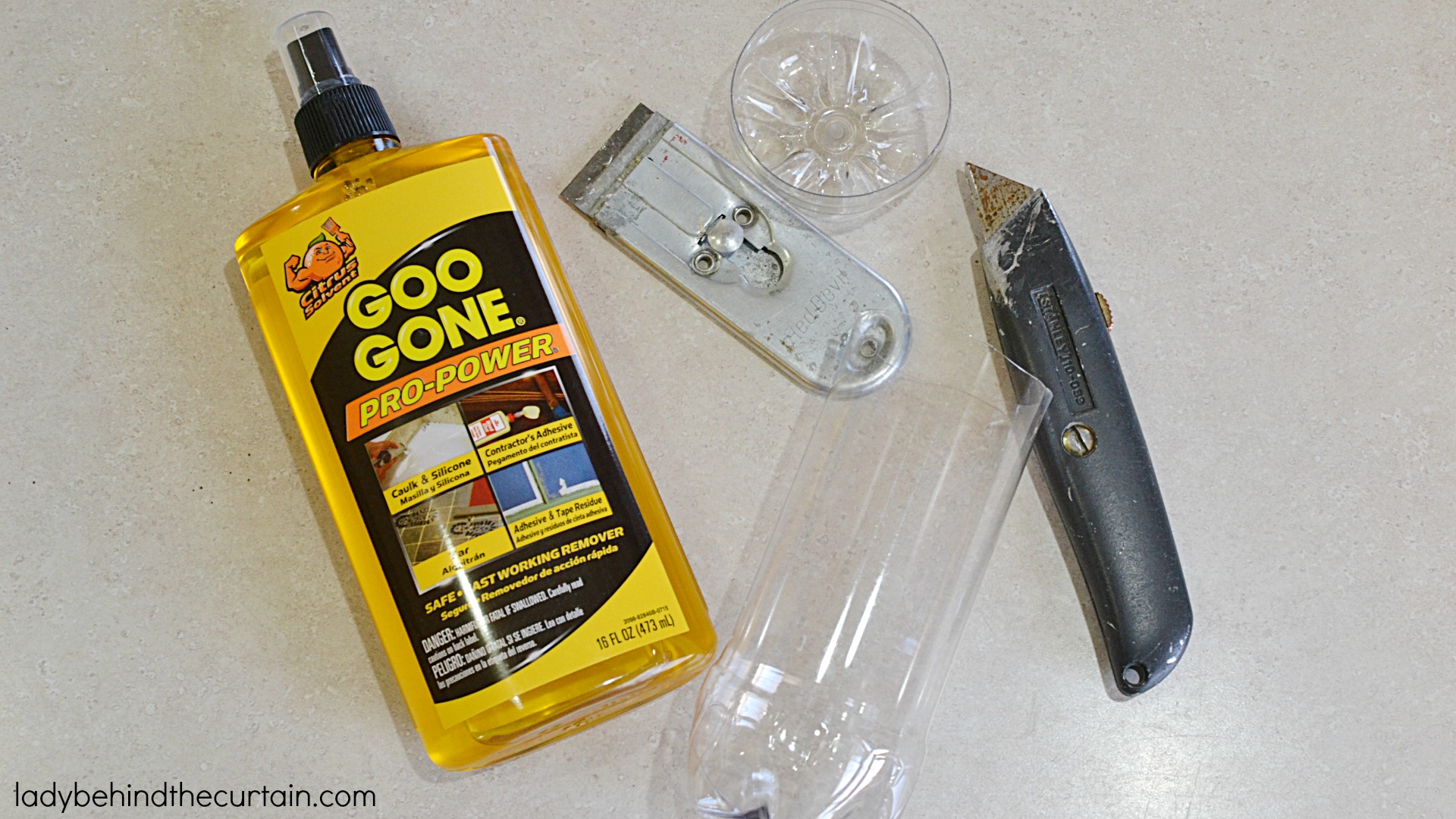 Cute right where the bottle begins to curve up at the top with a utility knife.
Wash out the bottle and set aside to dry.
For the small bottle…cut an inch and a half from the bottom to create a cap or lid for the terrarium.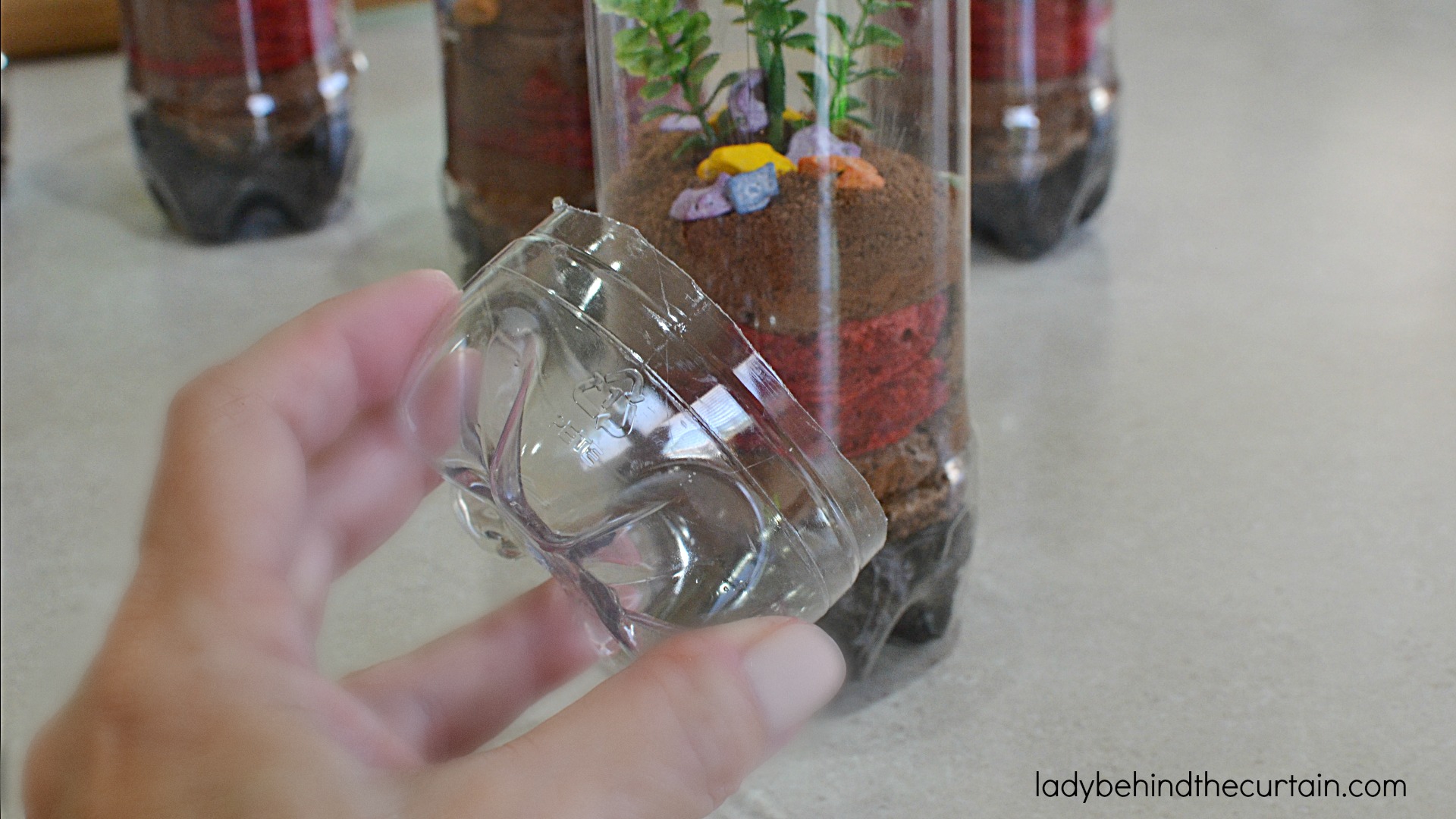 THE CHOCOLATE LAYERS!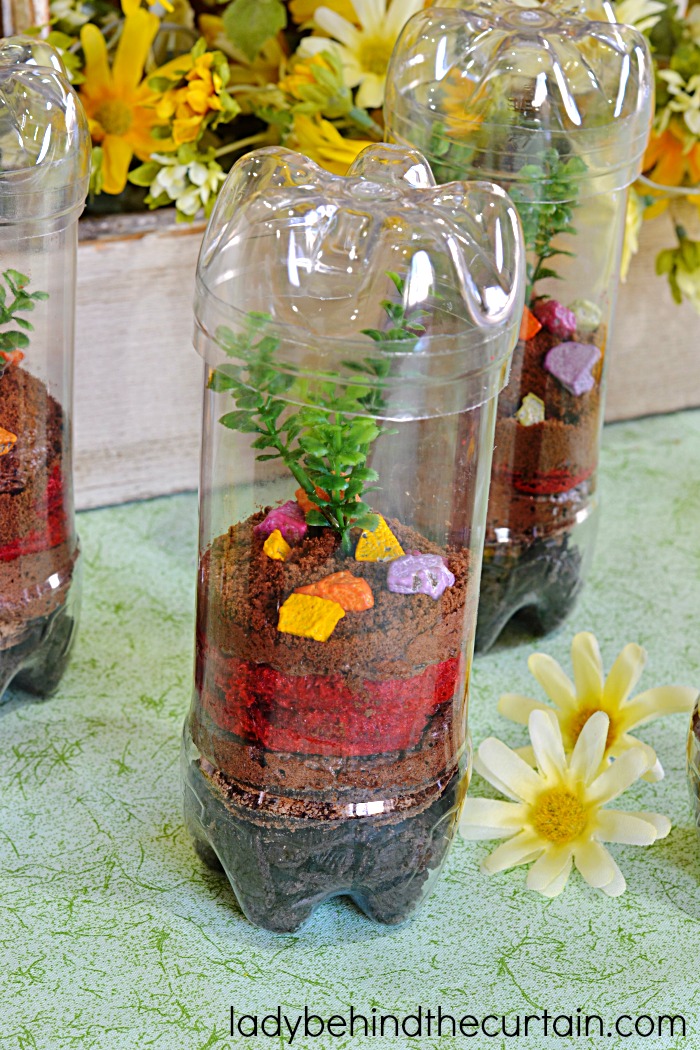 Add a layer of chocolate cookie chunks.  I crushed up Oreo Chocolate Thins.
Two thin chocolate sponge cake disks cut with a 2 1/4-inch round.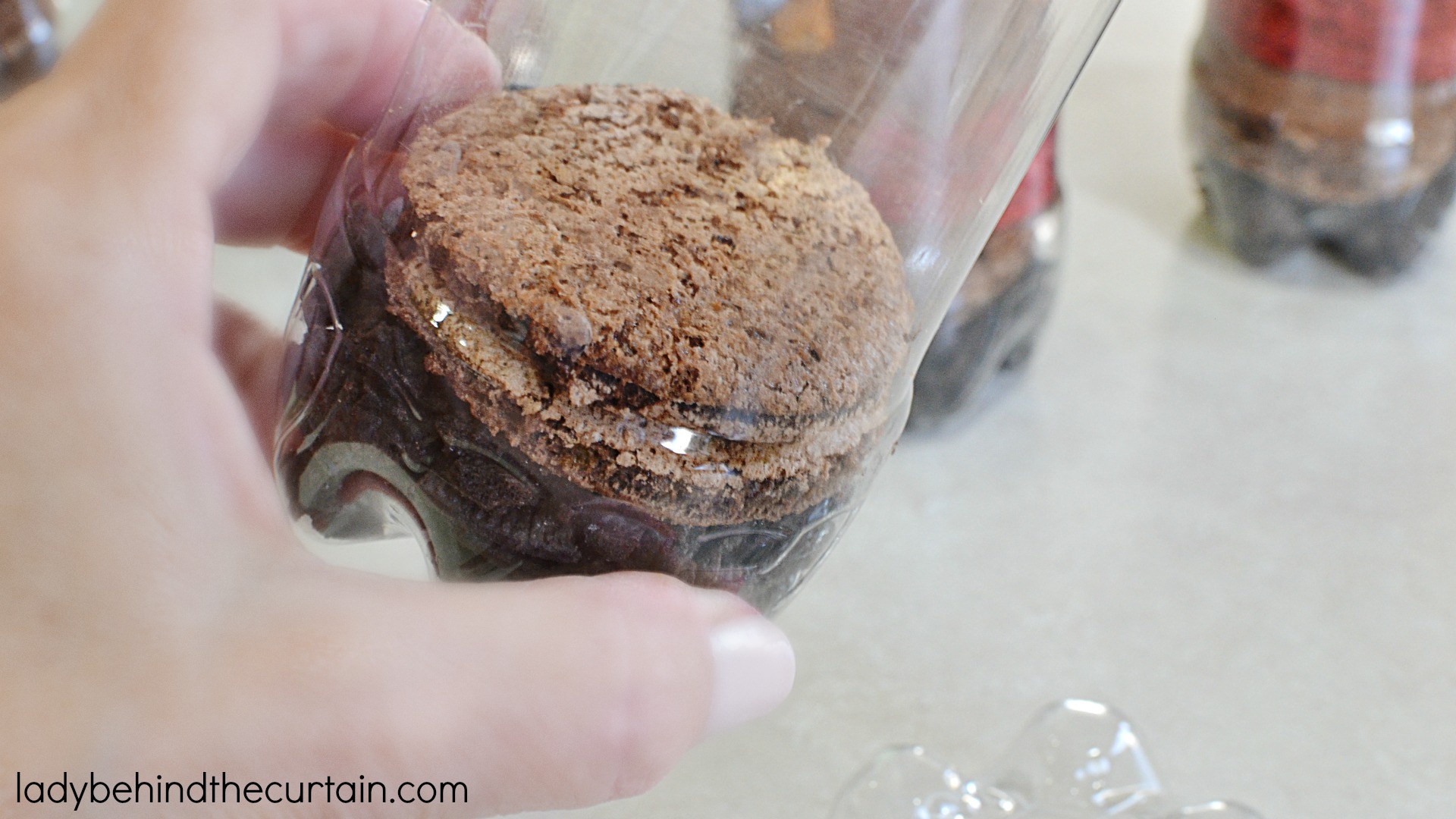 Chocolate Mousse.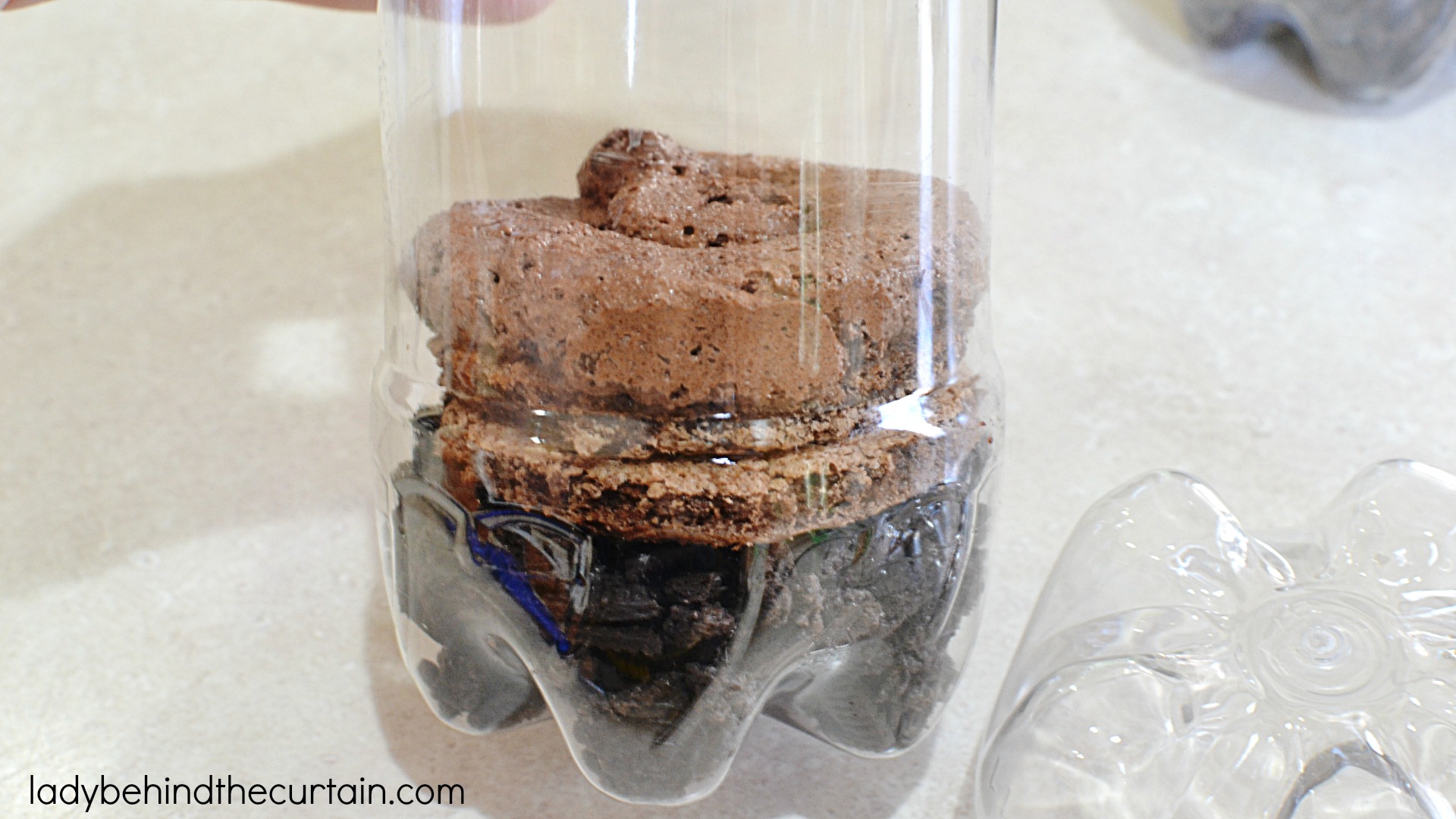 Two red velvet sponge cake disks cut with a 2 1/4-inch round.  Use something to press the cake down into the mousse.  I used the end of my rolling pen.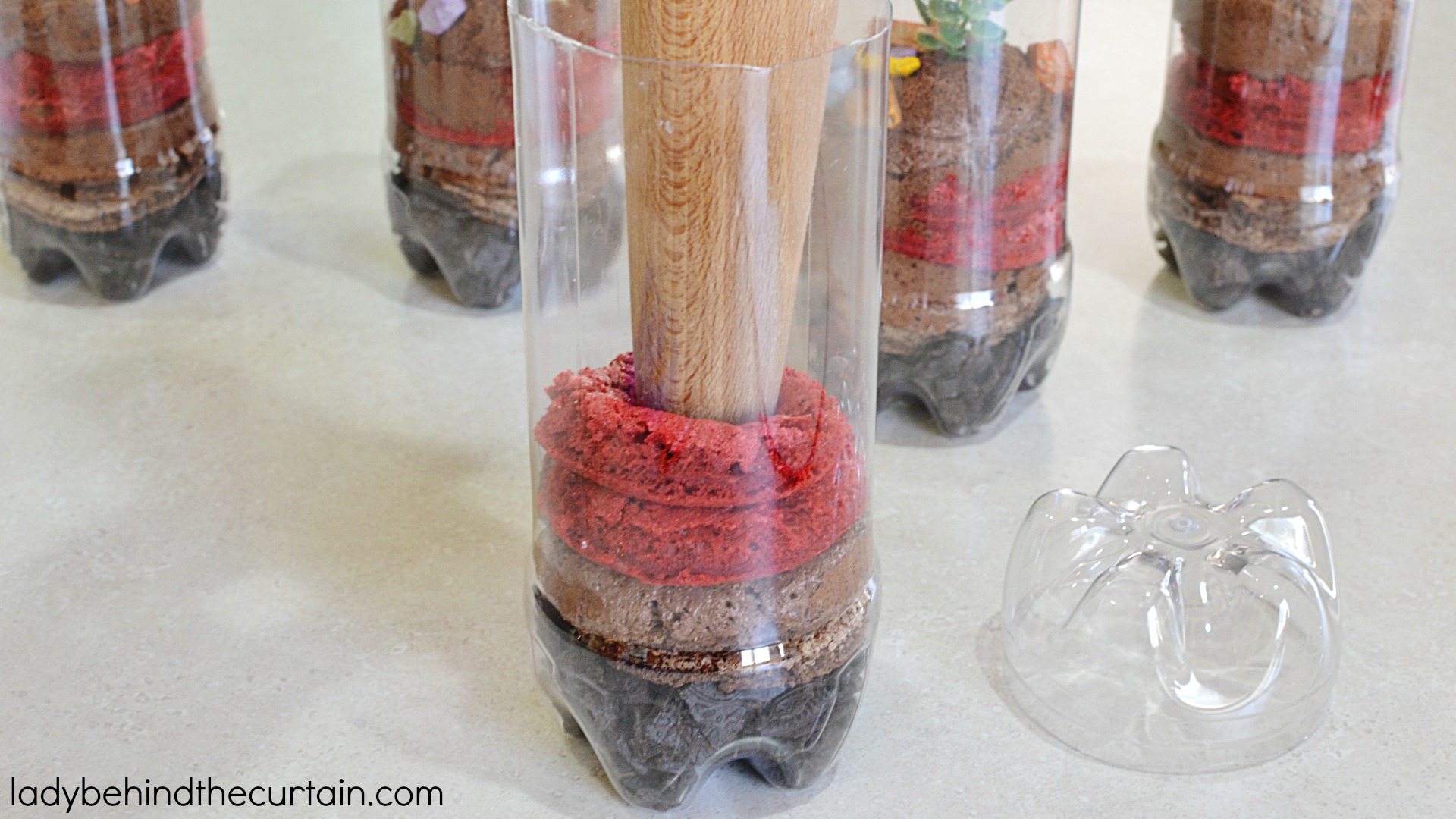 Add another layer of the chocolate mousse.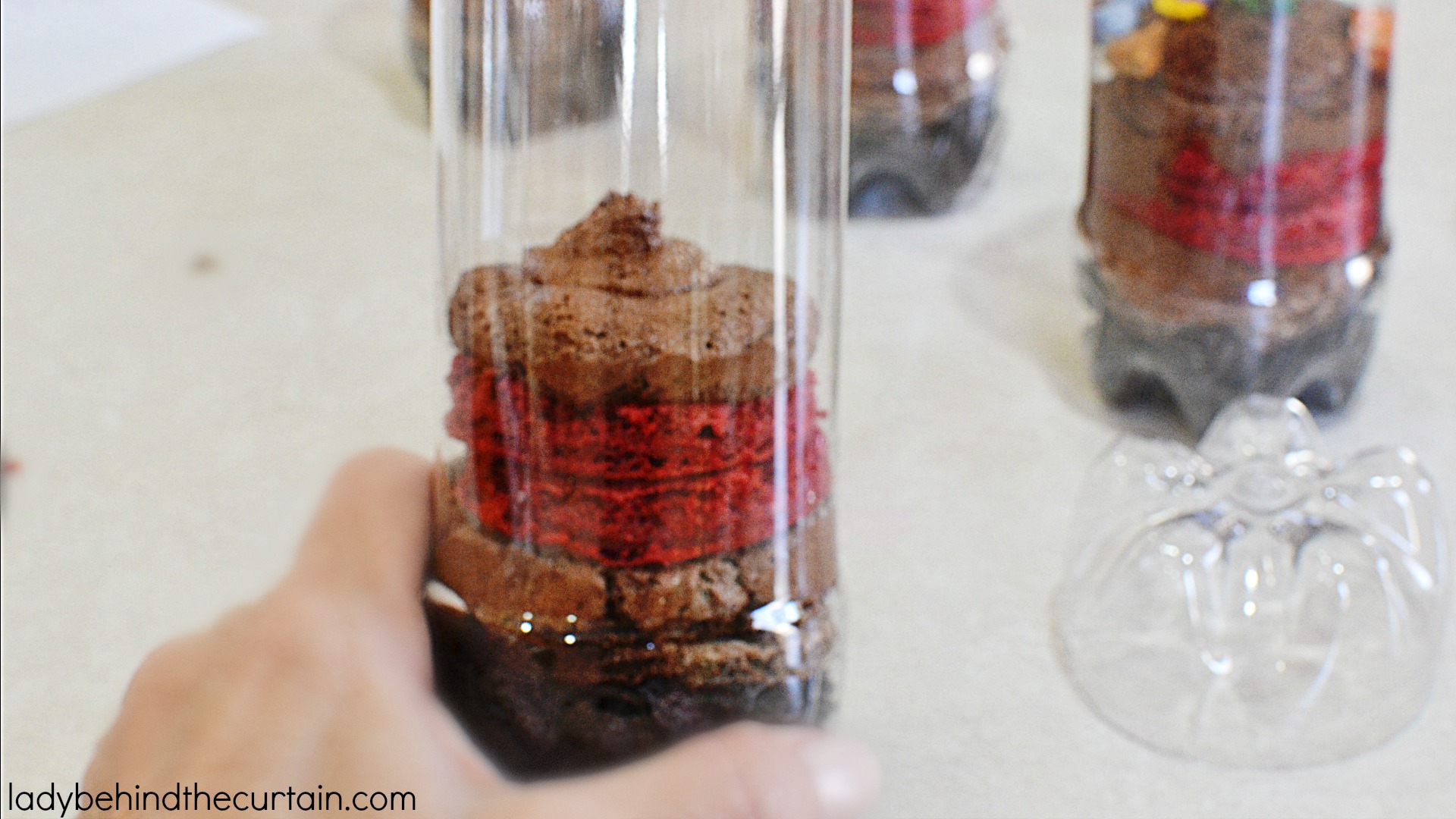 Sprinkle on crushed Teddy Grahams.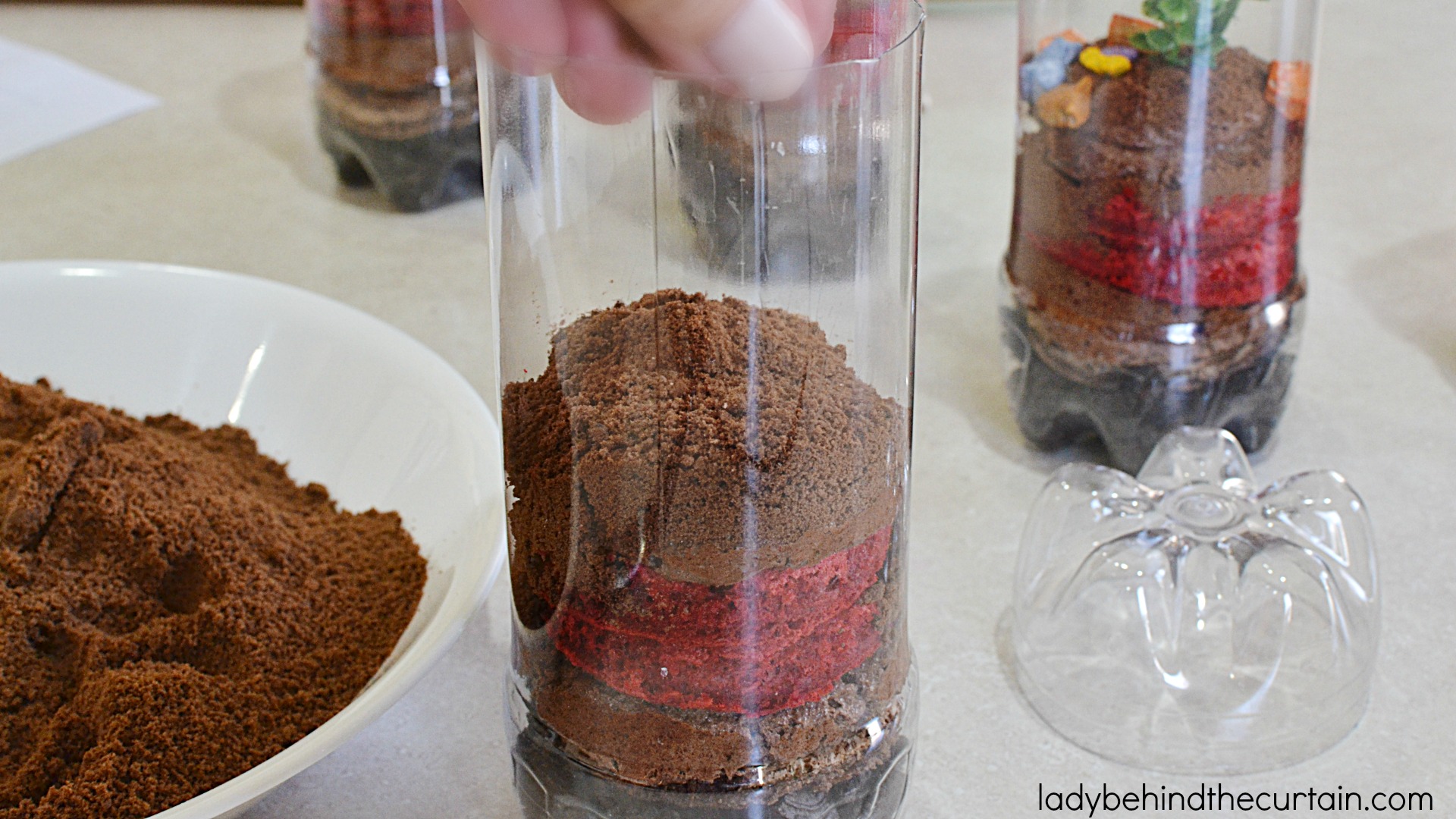 Add a sprig of an artificial plant and some chocolate rocks.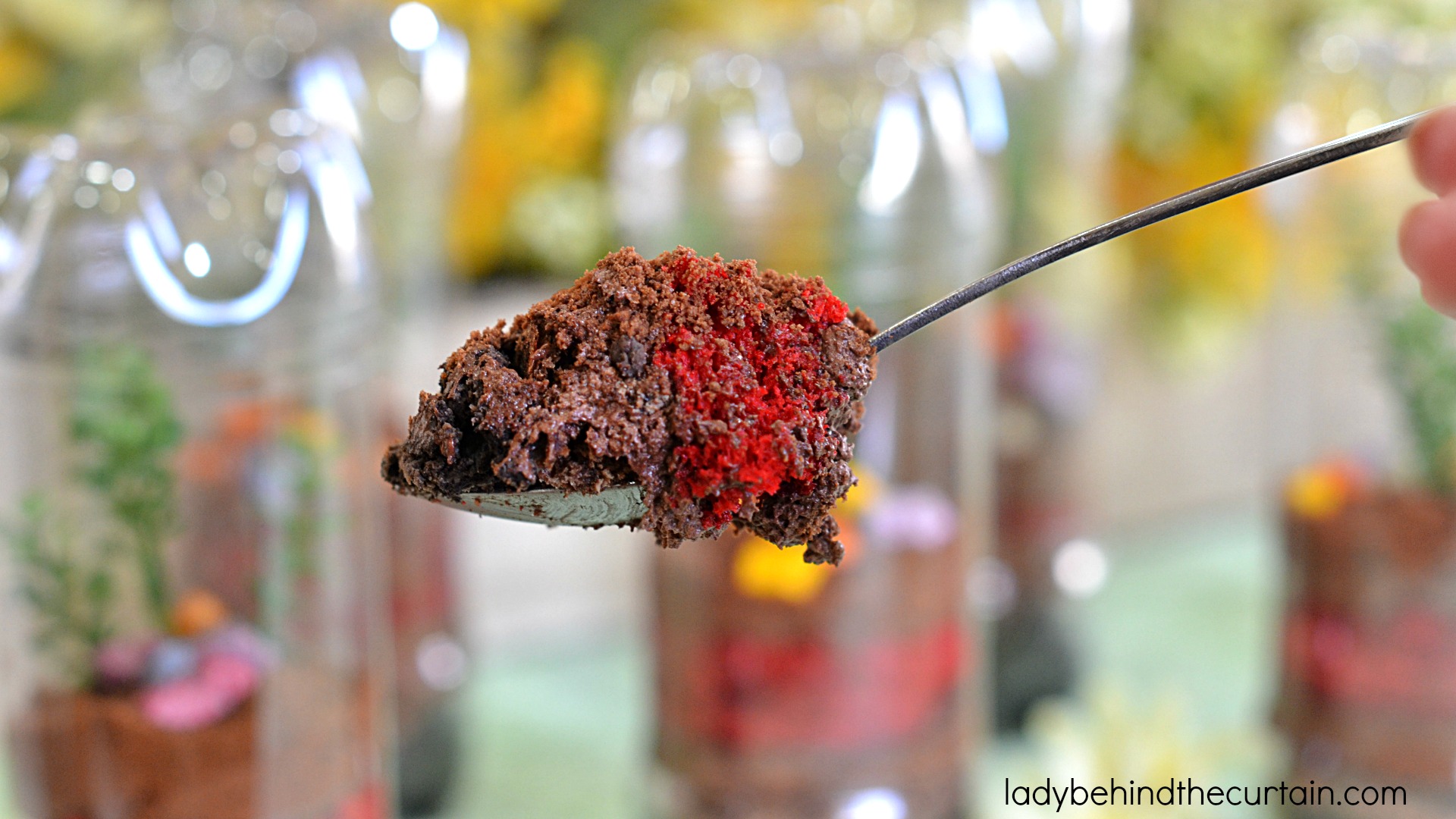 Enjoy and have a fabulous party!
MORE DINNER PARTY DESSERT RECIPES

APPLE CRUMB CHEESECAKE  2. PECAN PIE BARS  3. PINEAPPLE CUPCAKES