Be My Valentine Cookie Pops


NO BAKE COOKIE POPS!
Have you seen it?  I'm talking about  the sinfully good can eat it by the spoonfuls COOKIE BUTTER!  If you haven't seen it Trader Joe's sells it along with a NEW chunky version.  Don't have a Trader Joe's?  Then you can also use Biscoff Butter.  I'm thinking it's the same thing only cookie butter sounds better.  What is it?  It's ground up cookies!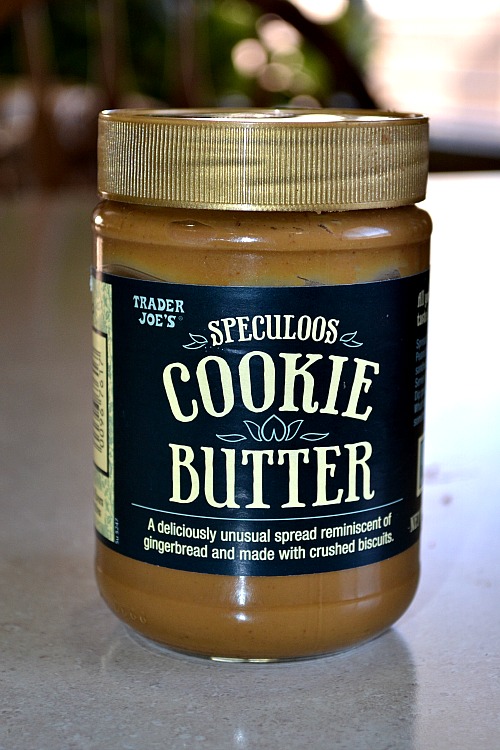 Make these no bake cookie pops and surprise your loved one!  These aren't as sweet as the traditional cake pop.
VALENTINE, TEACHER, PARTY FAVOR OR DESSERT TABLE!
You can't go wrong with these easy cuties.
Be My Valentine Cookie Pop Recipe (makes 16)
Ingredients
1 package of chocolate chip cookies ( I used Chips Ahoy)
1 cup Cookie Butter
1 tablespoon water (optional)
sucker sticks
candy melts
sprinkles
styrofoam block
Directions
Styrofoam Block:  Take a sucker stick and poke holes deep into the block.  This will make it easier when you are trying to place your cookie pop in the block.
Place half of the cookies into a food processor and grind until you get a fine ground cookie.  TIP: Take out the big chunks.  Take ground cookies from the processor and add the remaining cookies, grind like the first batch.  Add the first batch of cookie grounds into the food processor with the second batch.  Add the cookie butter and blend until combined.  TIP:  If the mixture is still too dry add a tablespoon of water.  Dump into a large bowl.  Using your hands combine the mixture until it comes together a forms a ball.
Form 16 – 1-1/2-inch balls and place in a mini muffin tin.  Melt candy, dip the end of the sucker stick into the melted candy and then into the cookie pop.  Place muffin tray in the refrigerator for 10 minutes.  Go HERE for pictures on how to do this part of the process. I used a pencil topper in this illistration but you can get the idea of what I'm talking about.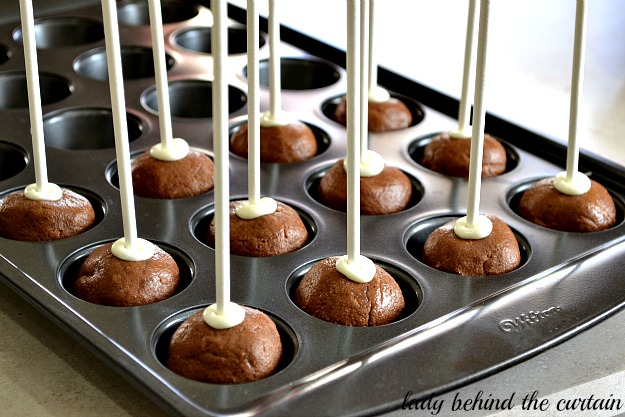 Once the candy has hardened around the sucker stick.  Melt the candy you wish to use to cover the pops and have the sprinkles ready.  NOTE:  If the melted candy is too thick add 1 tablespoon of shortening to the melted candy place it in the microwave and melt it along with the candy.  TIP:  I dipped only 5 at a time, placed them in the styrofoam block to harden a little.  By the time I dipped the 5th one the first one was ready to be decorated without dripping off the sprinkles.  Place the finished cookie pops (still in the styrofoam) in the refrigerator to harden.  This is a LBC original!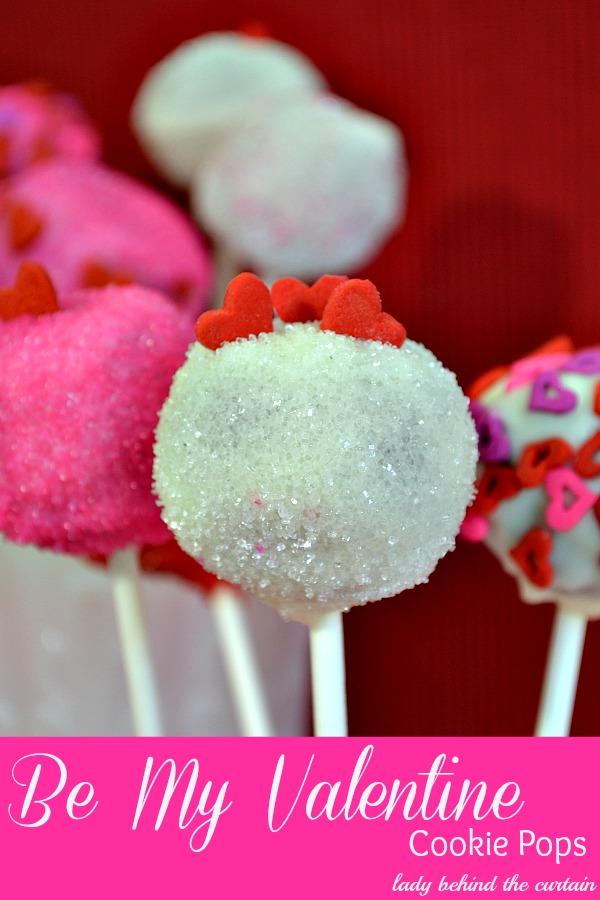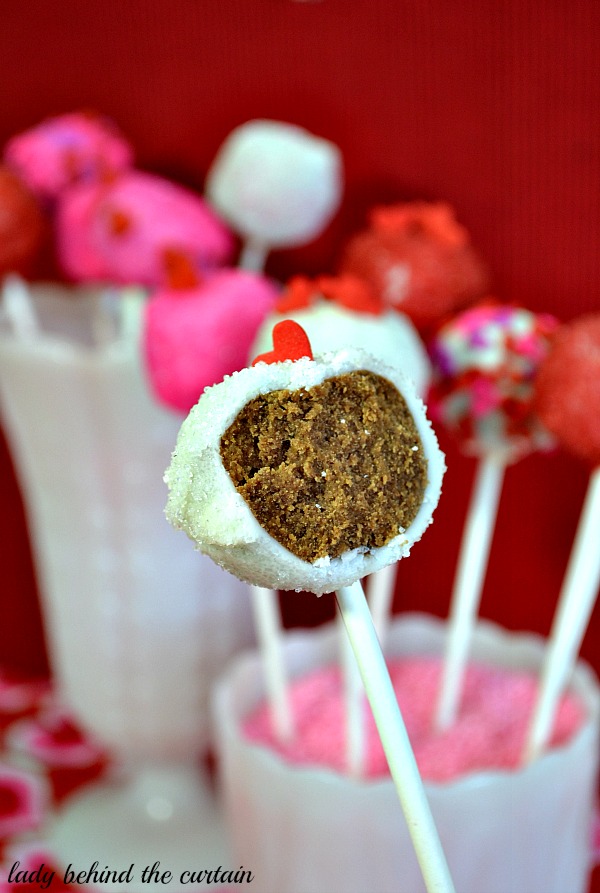 MORE GREAT VALENTINE'S DAY IDEAS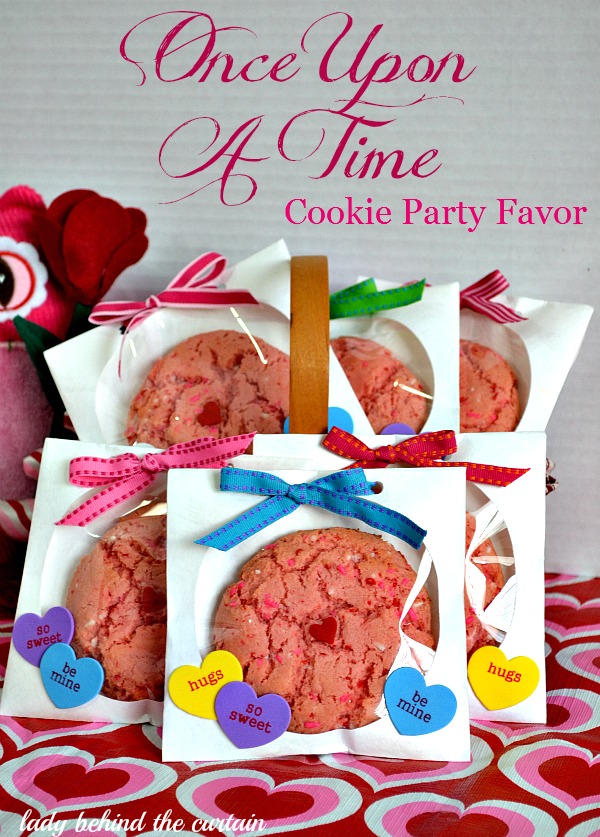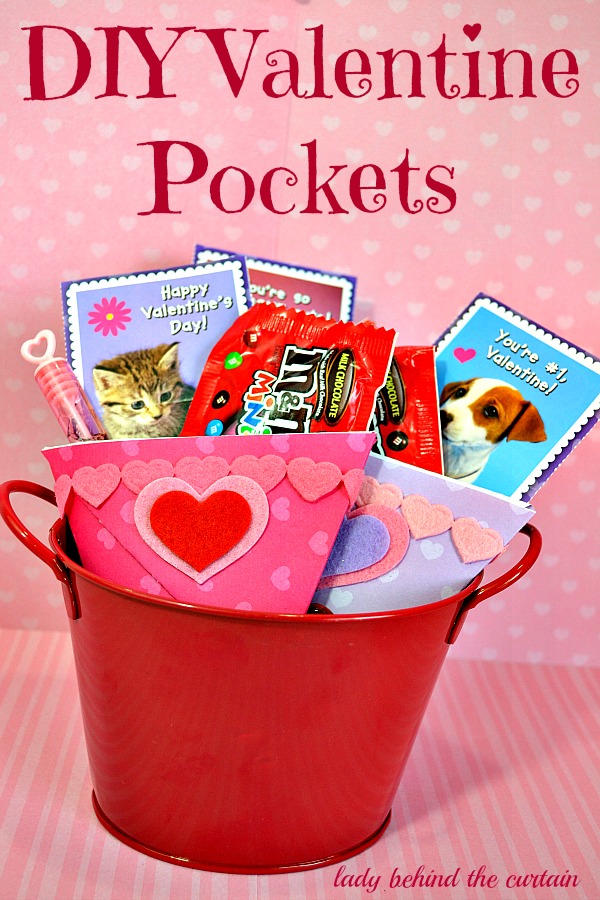 I SHARED THIS RECIPE AT THESE PARTIES