Celebration Citrus Layered Cakes
These Celebration Citrus Layered Cakes are so much fun!  The flavors of lemon, orange and lime really compliment each other.  The colors are exquisite and very pleasing to the eye.  I also added layers of my Bakery White Frosting.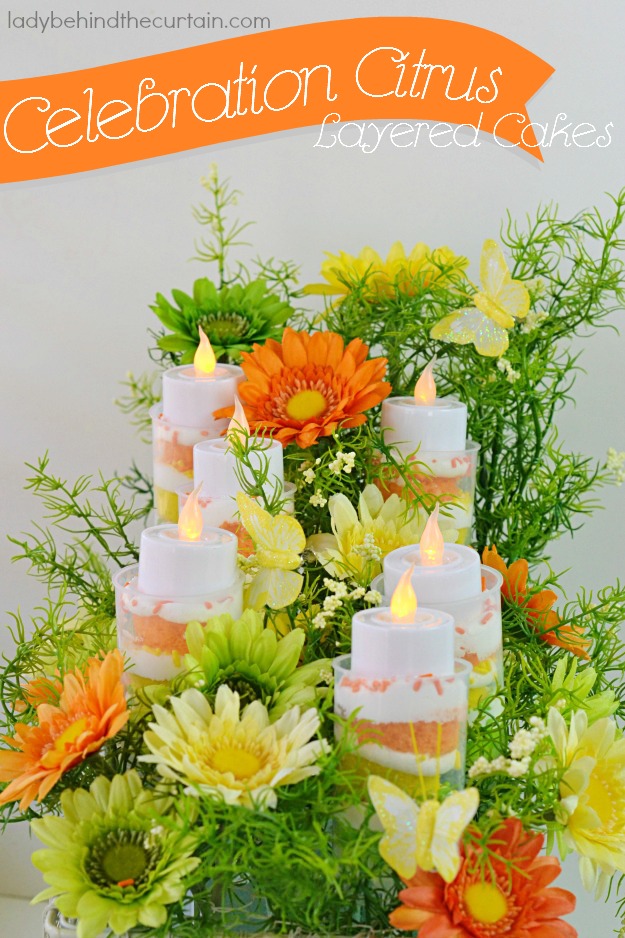 Give the gift of flowers and cupcakes with my push up pop arrangement!  I love the battery operated tea lights on top.  They make the arrangement look like candles until you look closer and see CUPCAKES!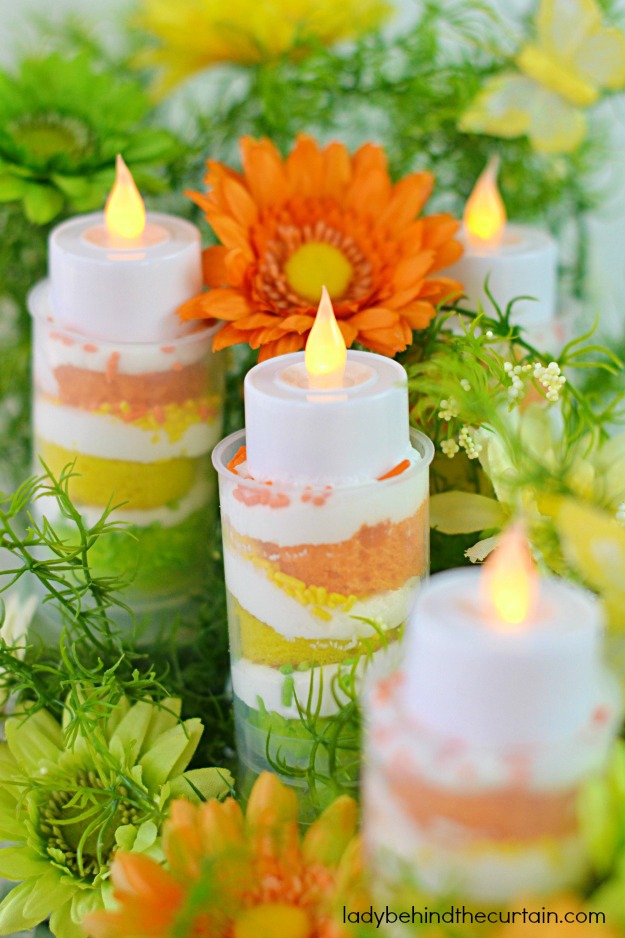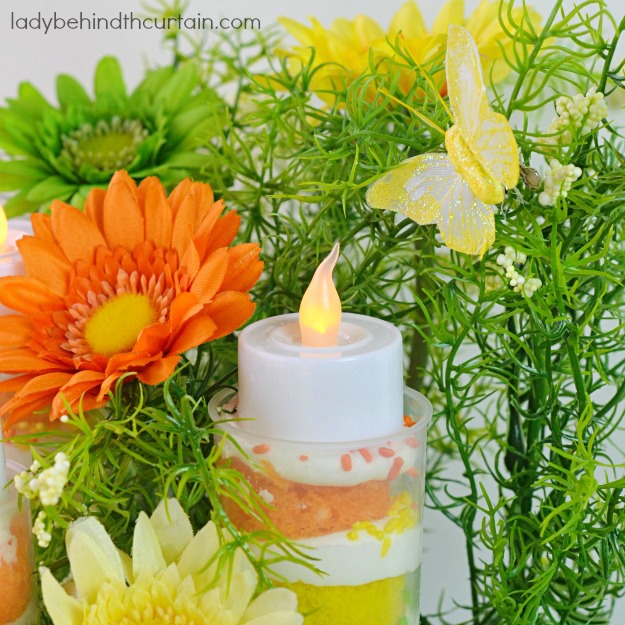 Don't have push up pops?  How about adding them to a half pint jar with a birthday candle?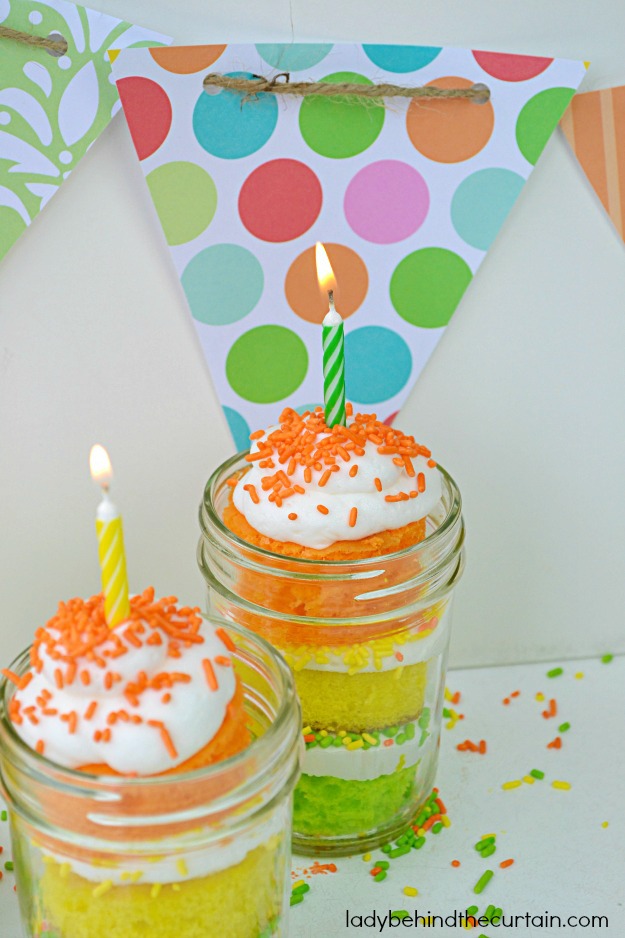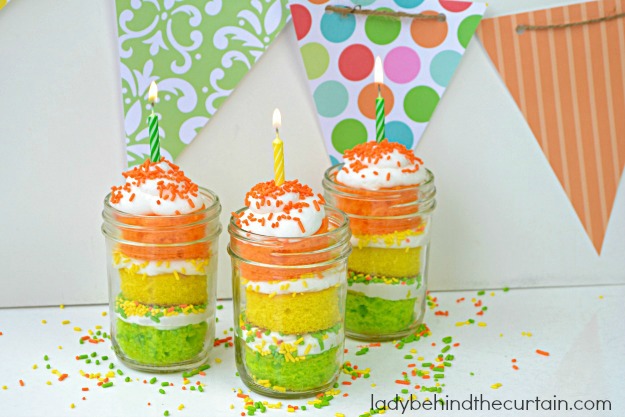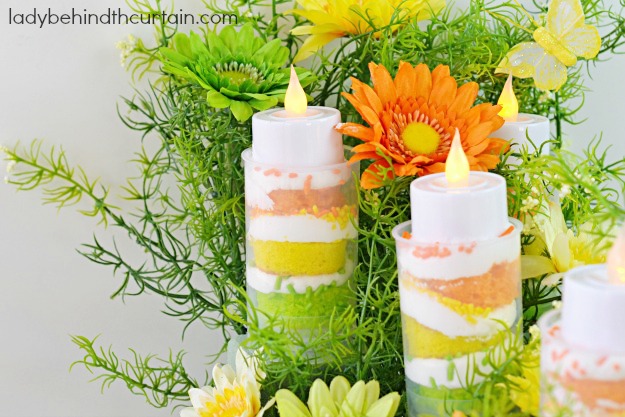 MORE CELEBRATION IDEAS
1. CELEBRATION CUPCAKES  2. CAKE MIX SANDWICH COOKIES  3. CELEBRATION PRETZEL STICKS