Cherry Brownie Bars: These wonderfully dense chocolate brownies pack a cherry punch! Nothing compares to a homemade brownie and these certainly deliver. Not only do they have a decadent chocolate flavor (read below for my secret ingredient) with tons of cherries, these magnificent treats are also topped with a creamy butter frosting that is full of cherries. For an added bonus….a dipped cherry on top!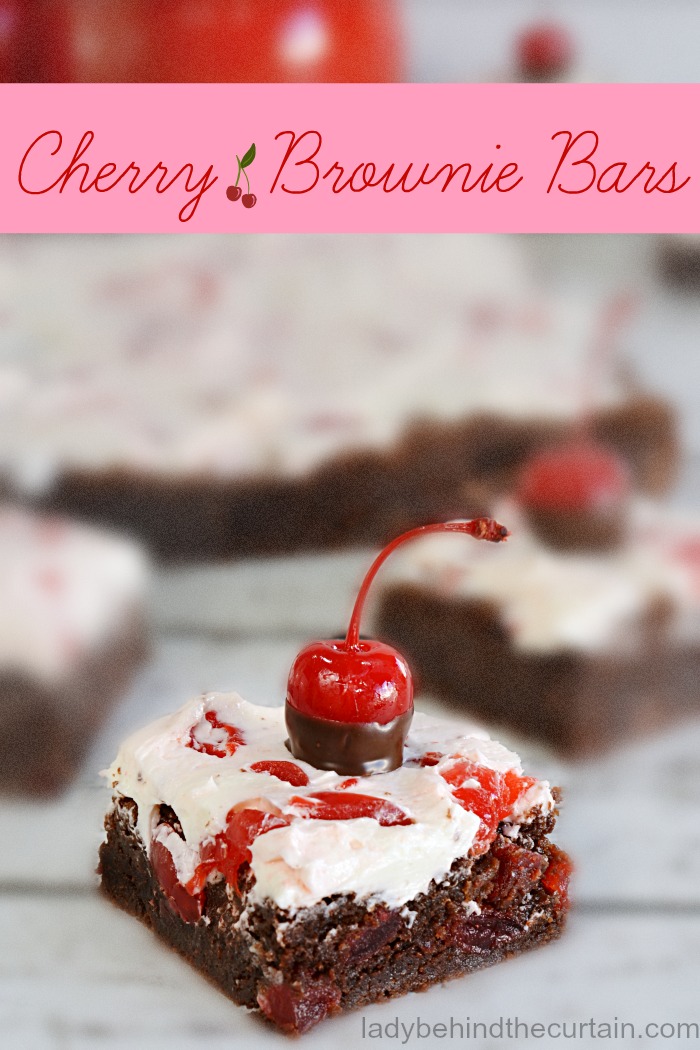 How to make chocolate dipped cherries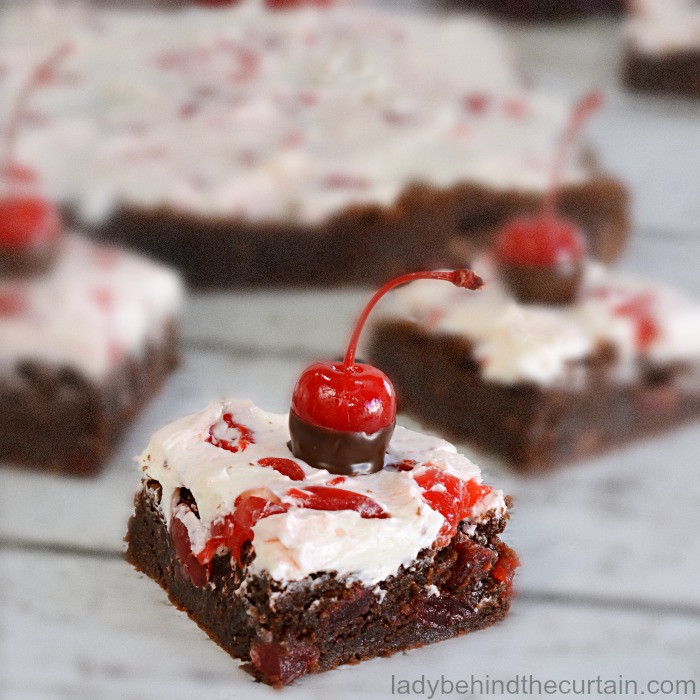 Are Maraschino Cherries "real" cherries?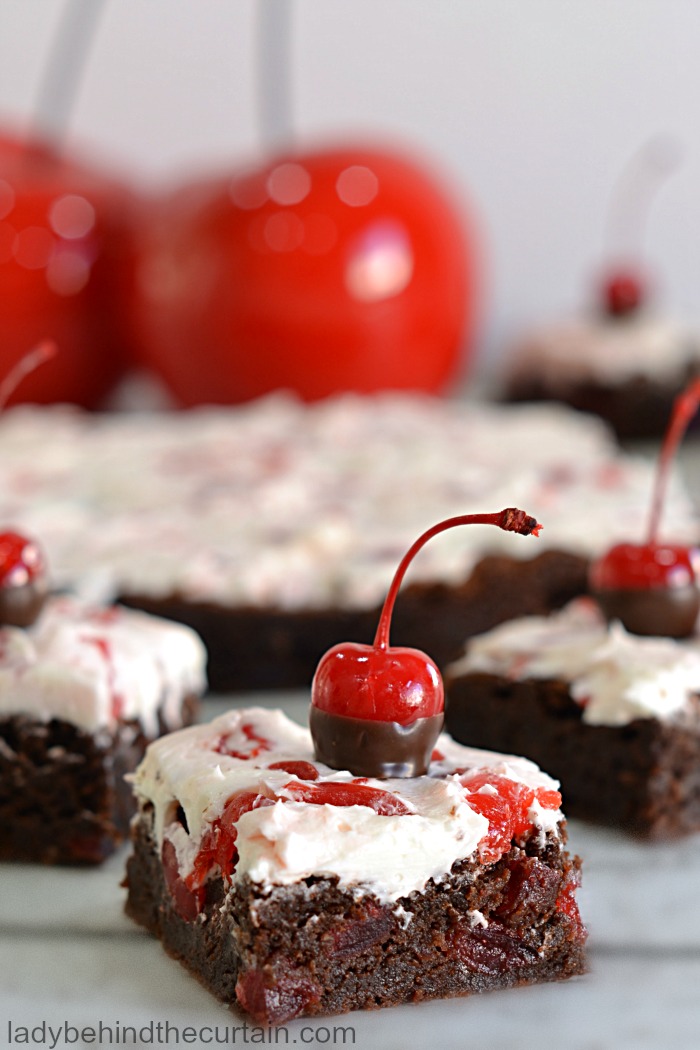 MORE BROWNIE RECIPES
NEVER MISS A POST