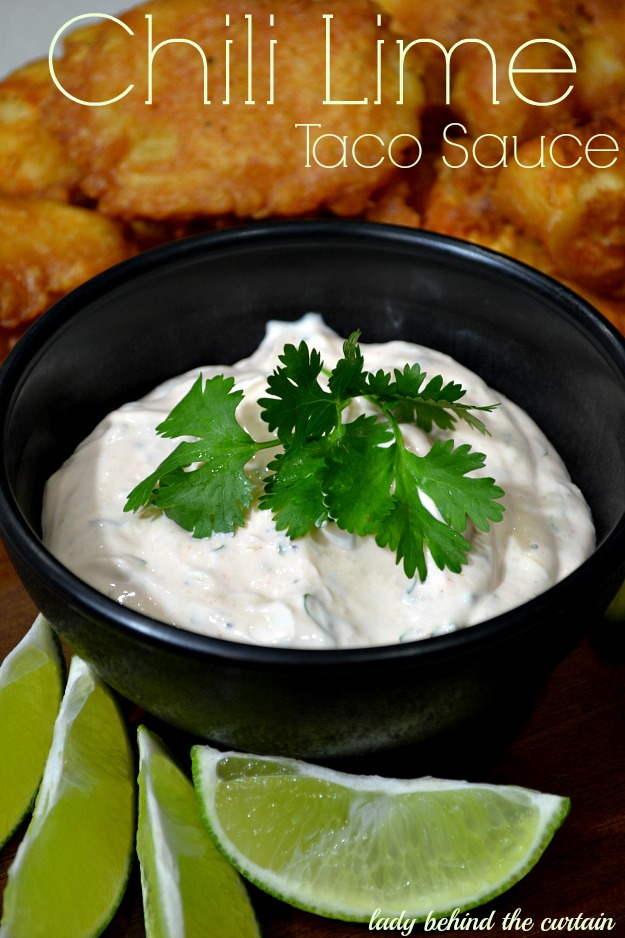 Add another layer of flavor with this chili lime taco sauce.  Tangy from the lime and spicy from the chili sauce.  The perfect compliment to BEER BATTER FISH TACOS.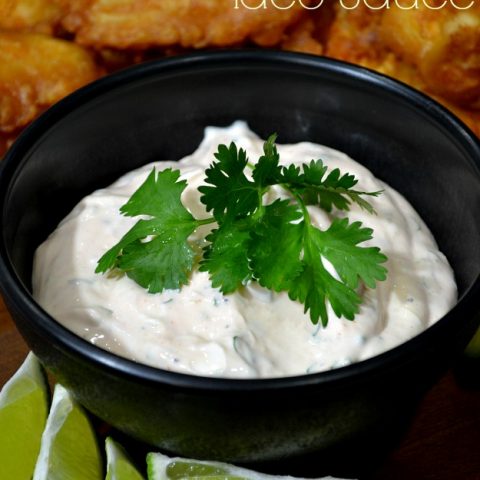 Chili Lime Taco Sauce
Ingredients
For the Chili Lime Taco Sauce:
8 ounces sour cream
zest from 1 lime
1 tablespoon lime juice
1 tablespoons heavy cream or milk
1 tablespoon fresh cilantro, chopped
2 teaspoons Sriracha hot chili sauce
1/8 teaspoon salt
1/8 teaspoon black pepper
Instructions
In a medium bowl combine the sour cream, lime zest, lime juice, cream, cilantro, chili sauce, salt and pepper.
Stir until well combined.
Store in the refrigerator until ready to serve.
MORE GREAT SAUCE RECIPES
1.  SUGAR FREE BARBECUE SAUCE  2.  RED ENCHILADA SAUCE  3.  BLUEBERRY SAUCE  4.  SIMPLE MARANARA SAUCE  5.  EASY CARAMEL SAUCE