Chocolate Toffee Caramel Bites
These Chocolate Toffee Caramel Bites are small cookies that you can pop in your mouth!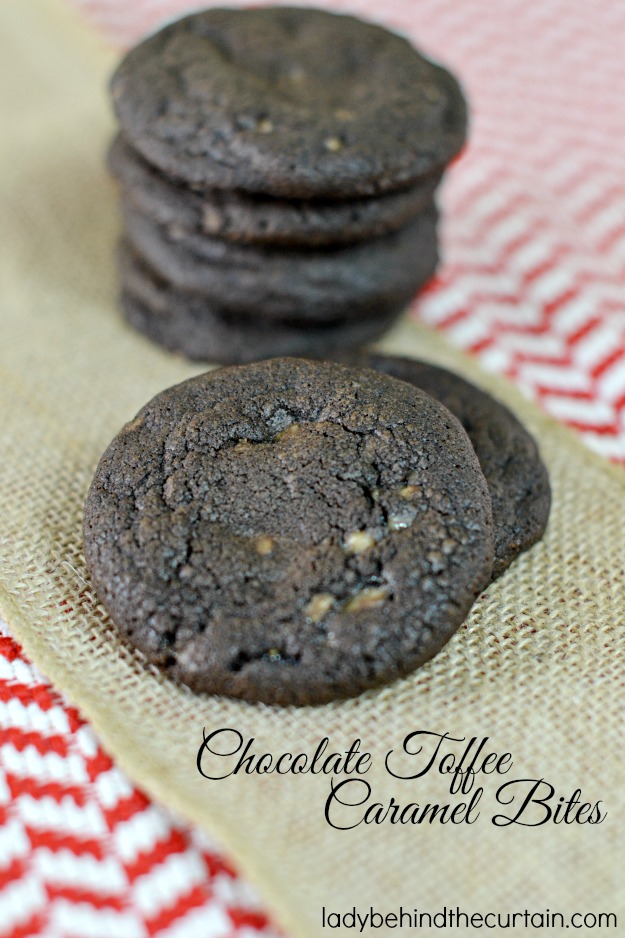 A deep chocolate cookie dough, mixed with crunchy sweet toffee bites all packaged around a wonderful gooey mini rolo.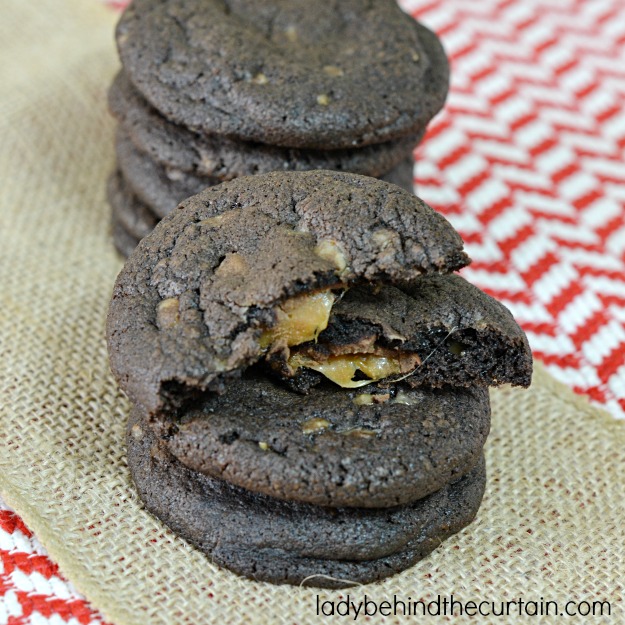 Take a small portion of the cookie dough, place a mini Rolo caramel candy in the center,wrap the dough around the caramel and you'll get the most amazing cookies packed with toffee bites.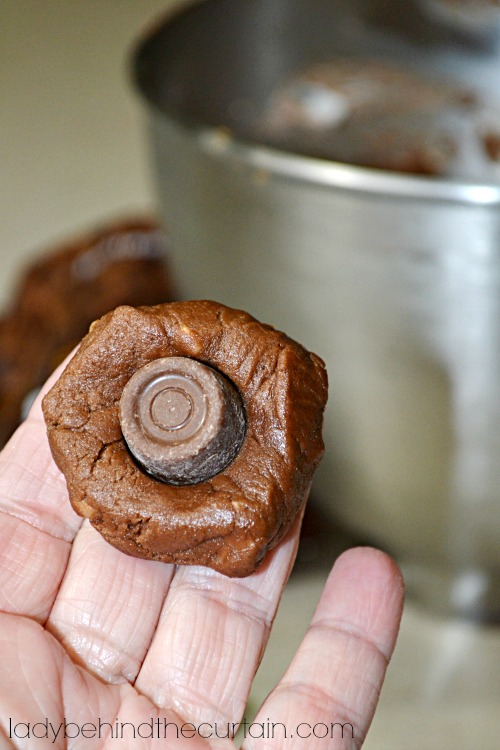 Place Chocolate Toffee Caramel Bites on a cookie sheet.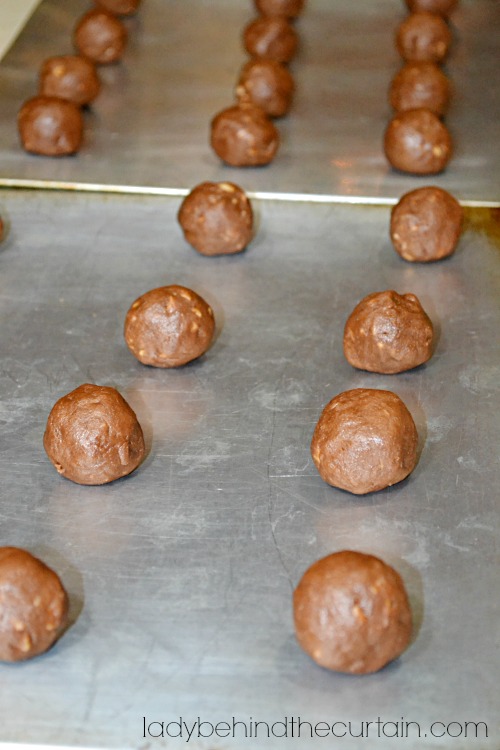 Look at all those Toffee Bites.  Can't find Toffee Bites?  I found mine at Walmart.  I have also seen them at Safeway.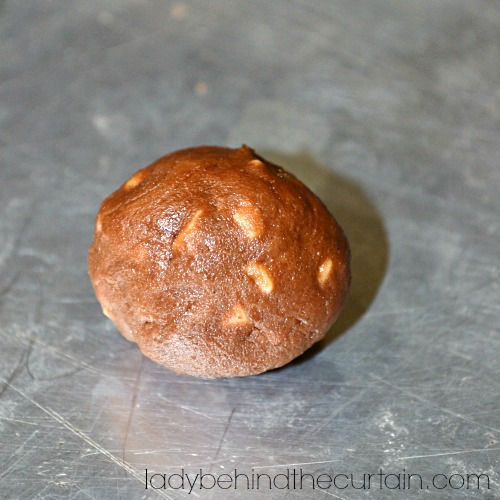 Bake 8 to 10 minutes for these delicious pop in your mouth cookie bites.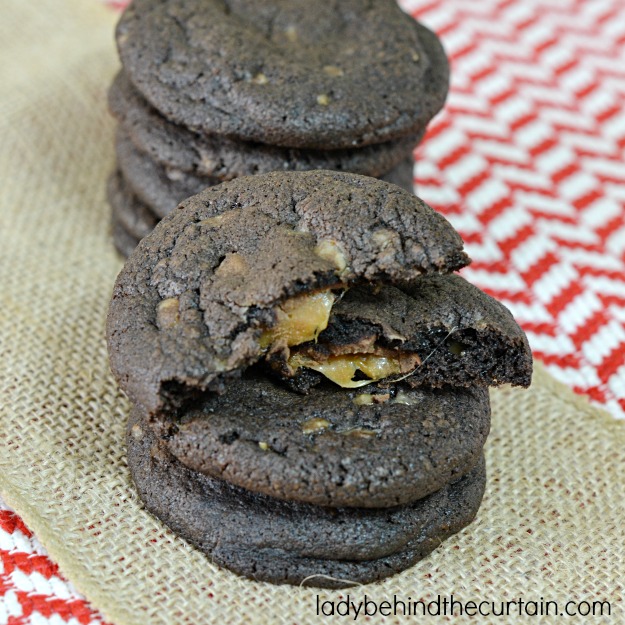 MORE COOKIE RECIPES
1. SEMI HOMEMADE CHOCOLATE DIPPED SHORTBREAD COOKIES  2. ELEPHANT EAR COOKIES  3. LOADED CHOCOLATE CHIP PRETZEL COOKIES