Mocha Ice Cream Cake | Did someone say POOL PARTY? Melt away a hot day with the perfect no bake ice cream, hot fudge and toffee dessert. Nothing says summer more than a delicious no bake dessert and not just any dessert but a dessert made with ice cream! So….what would you say if I told you the bottom and sides are lined with Twinkies! I know! As if adding layers of ice cream, chocolate fudge and toffee bits weren't enough I also added Twinkies! If you don't want to use Twinkies you can use 2 (3 ounce) packages of ladyfingers but….WHY WOULD YOU! 😀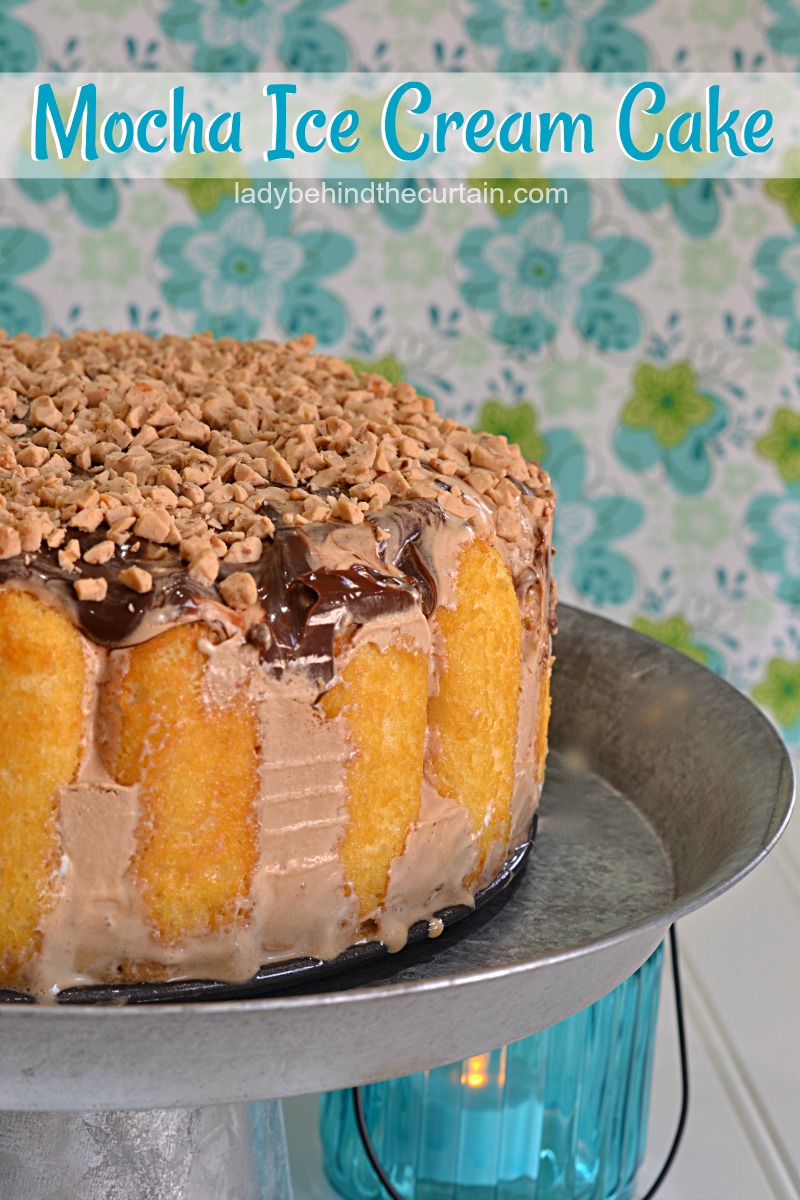 Let's prepare the crust of the cake….TWINKIES! Slice each Twinkie in half lengthwise. Arrange around the edge and on the bottom of a 9-inch springform pan.
First layer….vanilla ice cream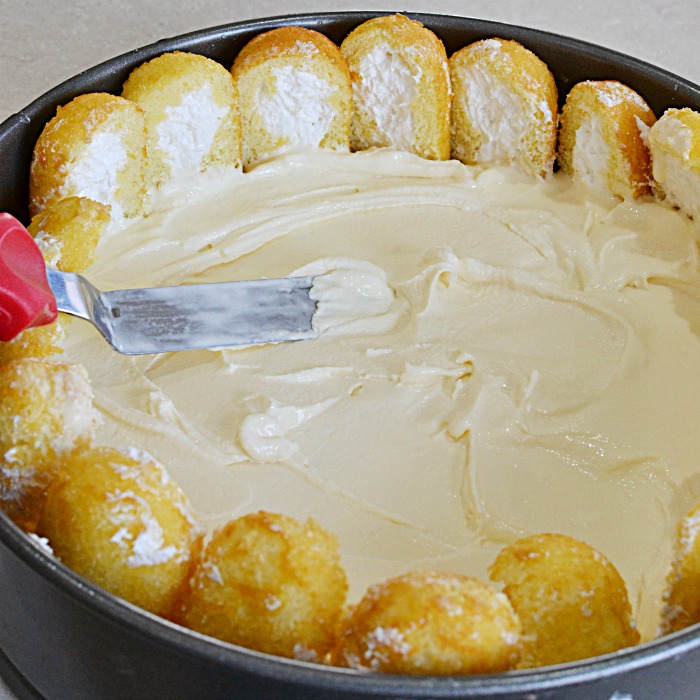 hot fudge and….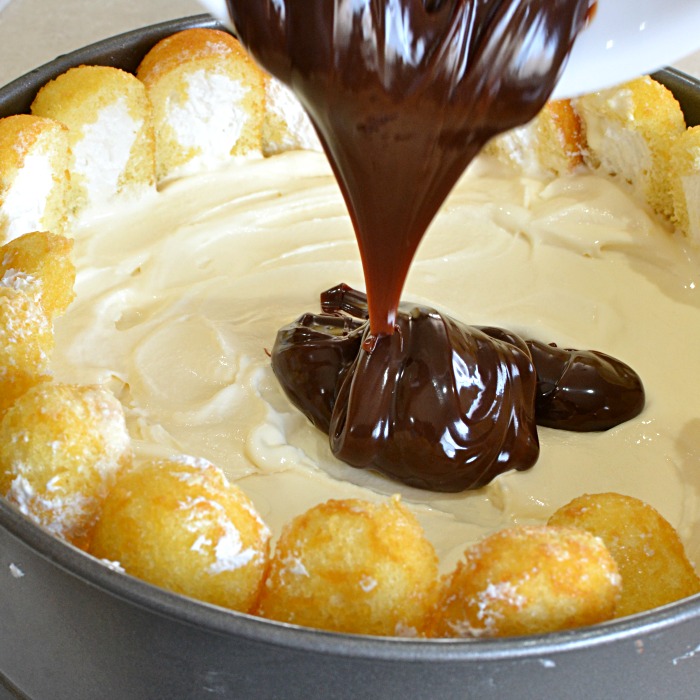 toffee bits!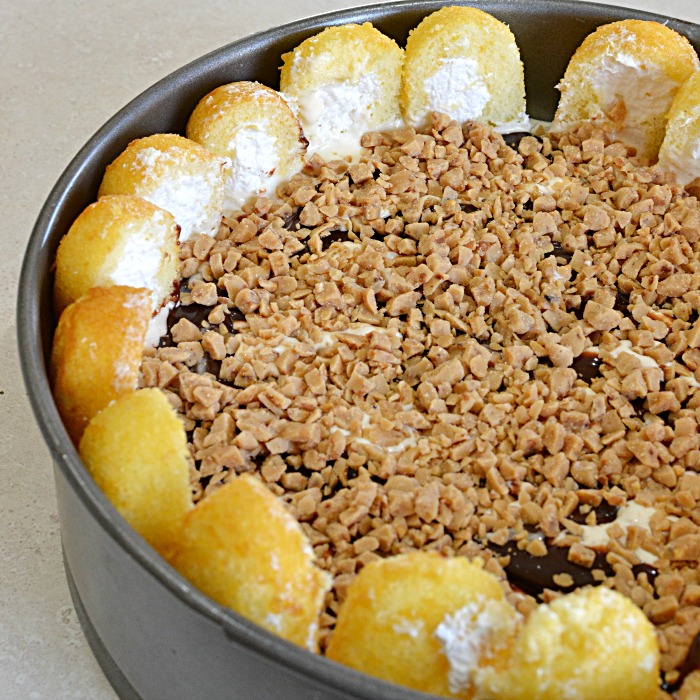 Continue layering with the chocolate and coffee ice cream, hot fudge and toffee bits.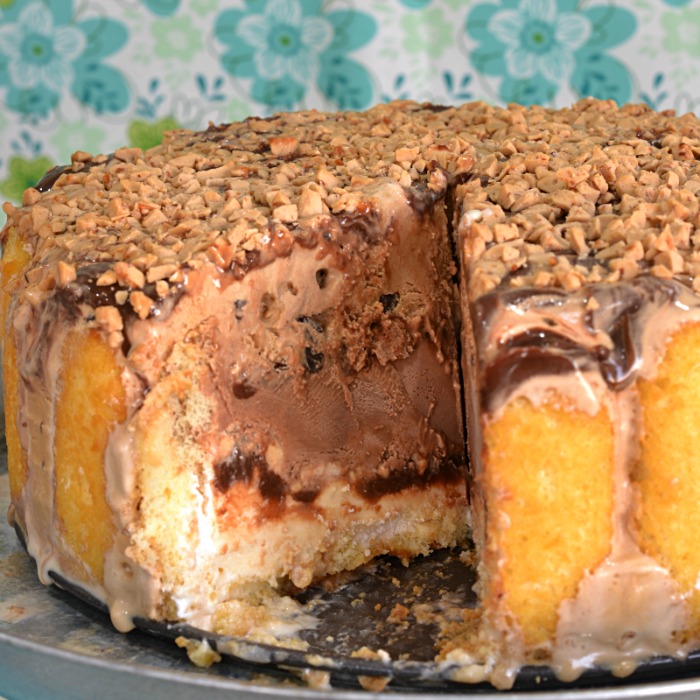 If you are having a pool party then you're going to need some food too! Let's start with hot dogs! These aren't just any hot dog they are SONORAN HOT DOGS, SEMI HOMEMADE POMMES FRITES, EASY S'MORE CUPCAKES and PATIO CITRUS BERRY PUNCH.
Another great ice cream cake is this ICE CREAM CONE CAKE (pictured below).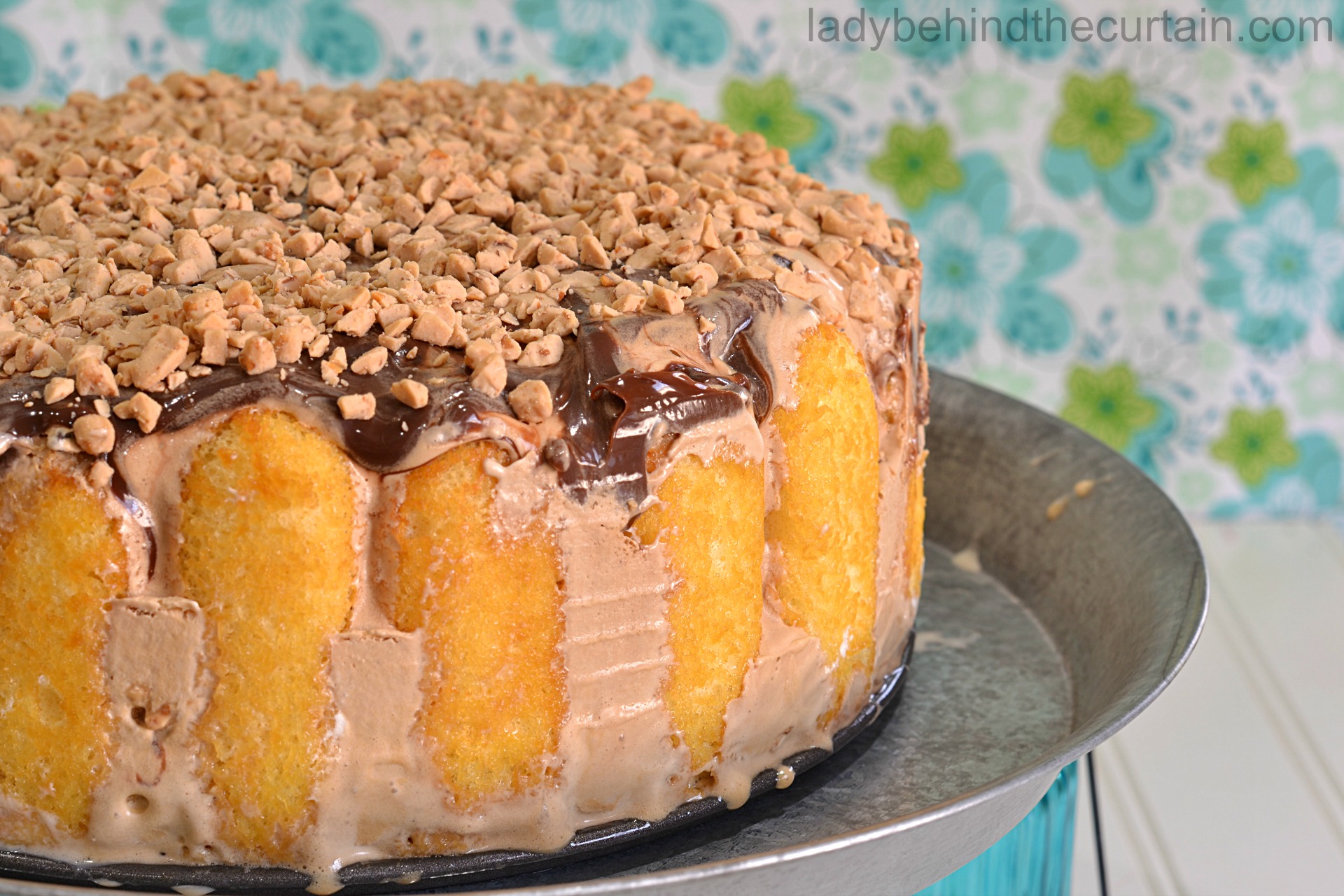 ICE CREAM RECIPES!
EARL GREY TEA VANILLA ICE CREAM 2. LEMON BLUEBERRY PIE ICE CREAM 3. MINT CHOCOLATE CHIP ICE CREAM

NEVER MISS A POST!
Sign up for my newsletter (two per month) and receive my recipes in your inbox. Easy to see anytime and saved for safe keeping. Click Here and sign up today! —->>>>CURTAIN CALL NEWSLETTER