Dollar Tree Garden Plastic Cloche Dessert Tray
Dollar Tree Garden Plastic Cloche Dessert Tray: Don't have space to store yet one more serving tray or dish? Don't worry this Cloche Dessert Tray is for you! At only $1.65 per dessert tray, this tray was meant to be thrown away after one use. Perfect for a garden party, bridal shower or baby shower.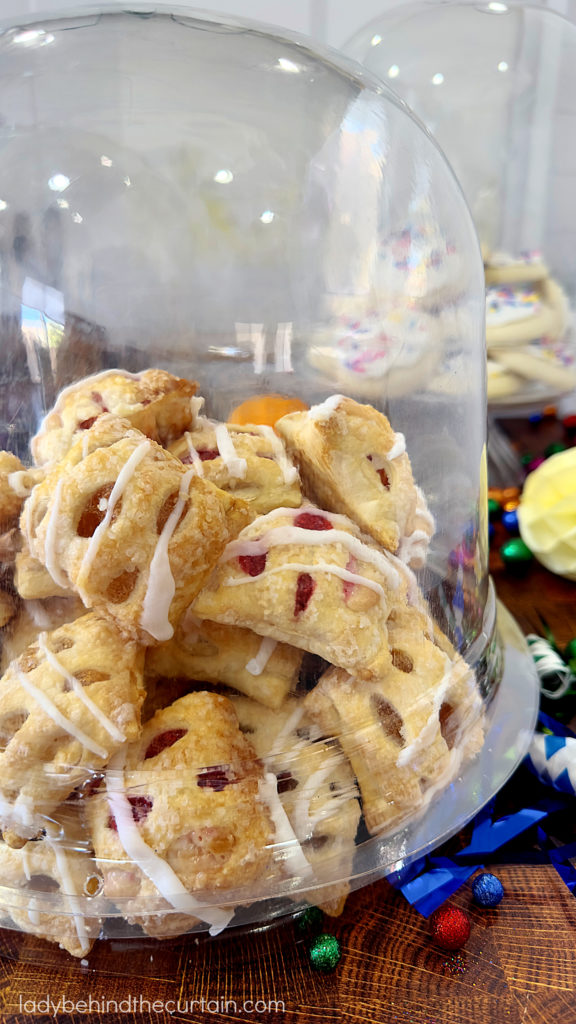 Why You Should Use a Cloche?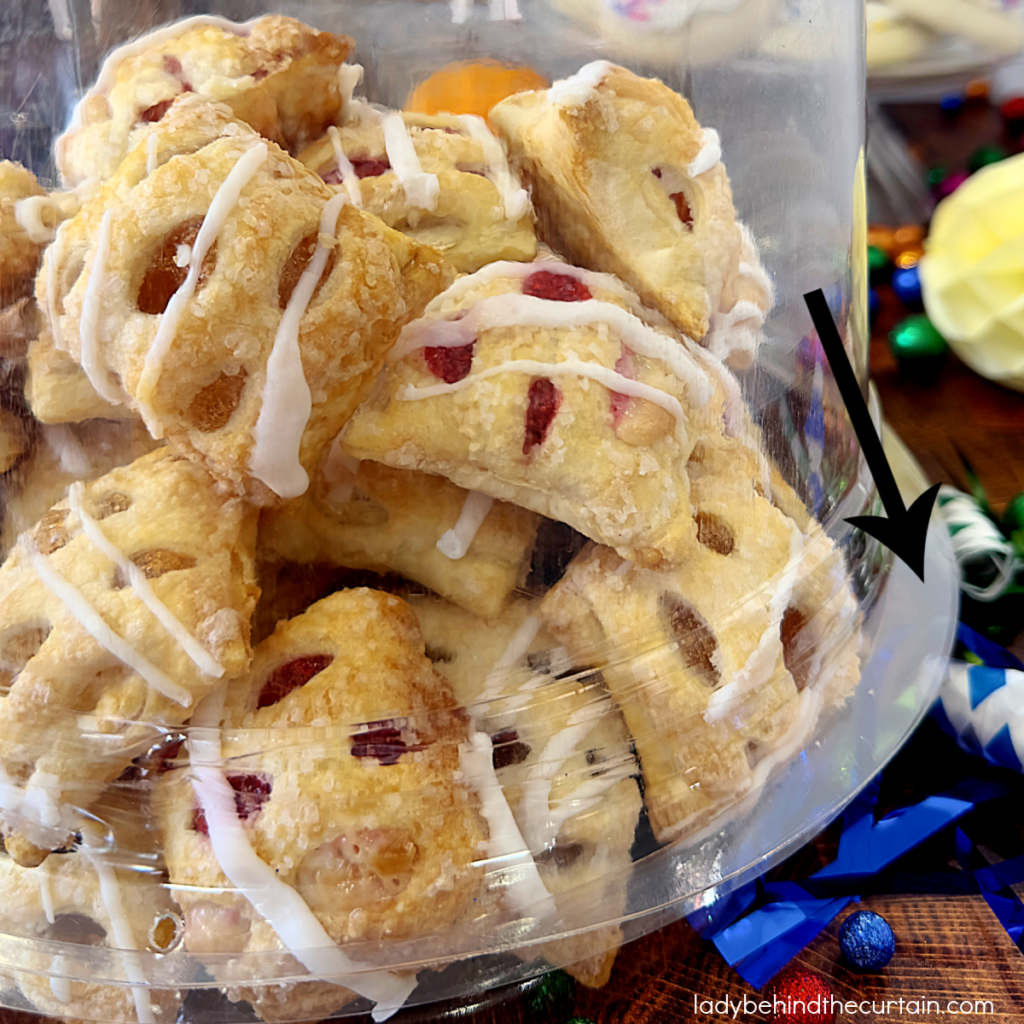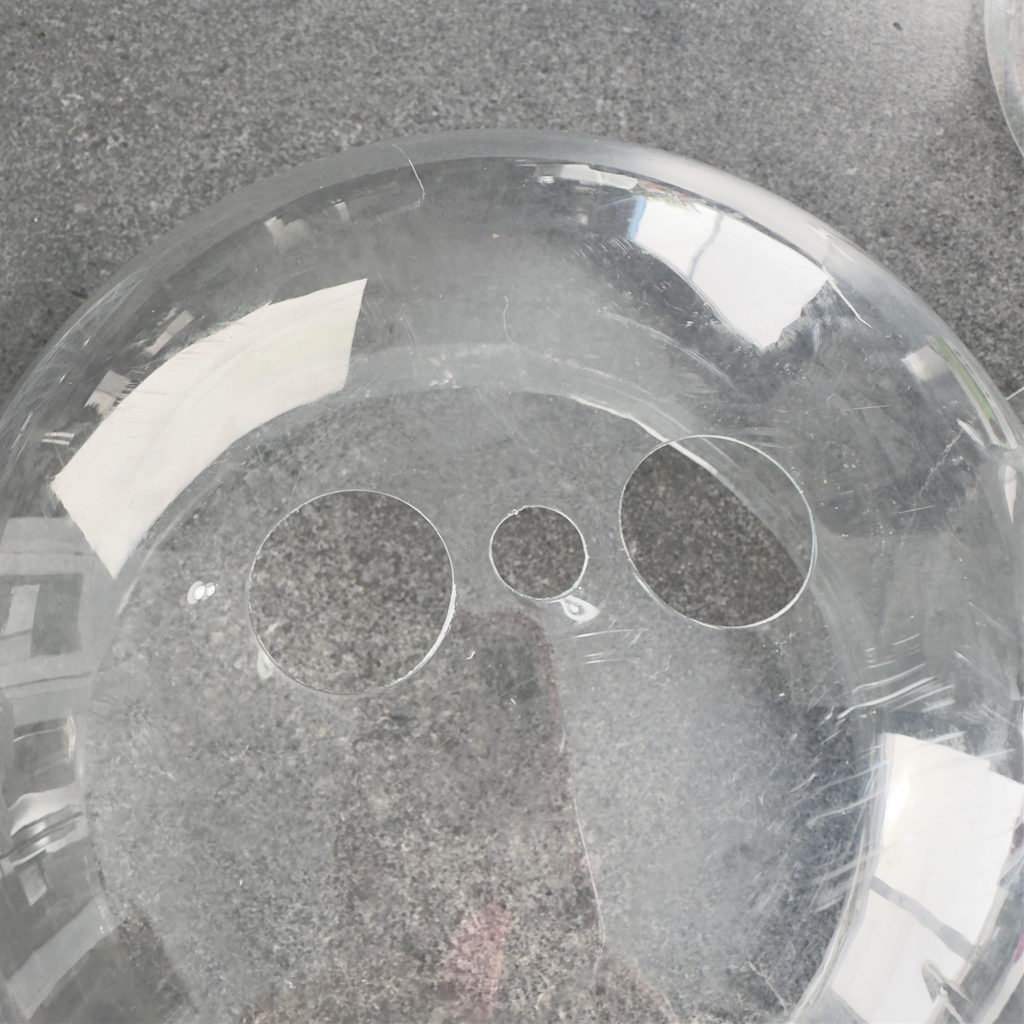 I love that the cloche has two holes at the top for easy lifting. Originally the holes are to create air flow if the inside gets too hot. I popped off the black cover. To really seal in the goodies, leave the black top on and twist to close. When you want to lift the dome, twist the top.
•FRESHNESS: Even though the cloche only sits on the plant saucer, it does keep the air from flowing and in return helps the goodies stay fresh.
•PRESENTATION: Make several DIY dessert trays filled with an assortment of homemade or store bought goodies. Create different levels. Turn small bowls upside down, add a small plate for stability with the tray on top.
•KEEP AWAY PESTS: This is kind of self explanatory.
Materials for your Dollar Tree Garden Plastic Cloche Dessert Tray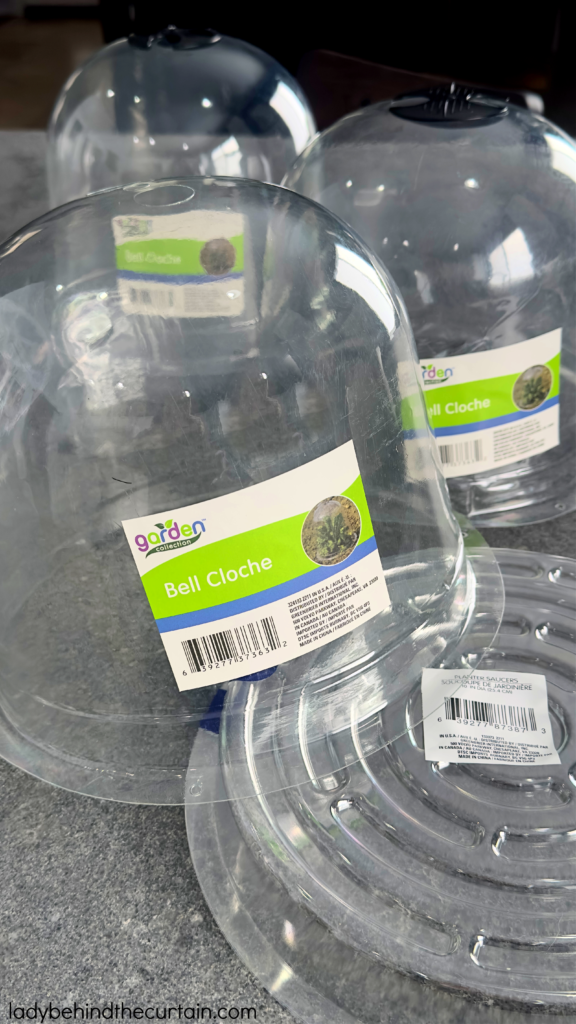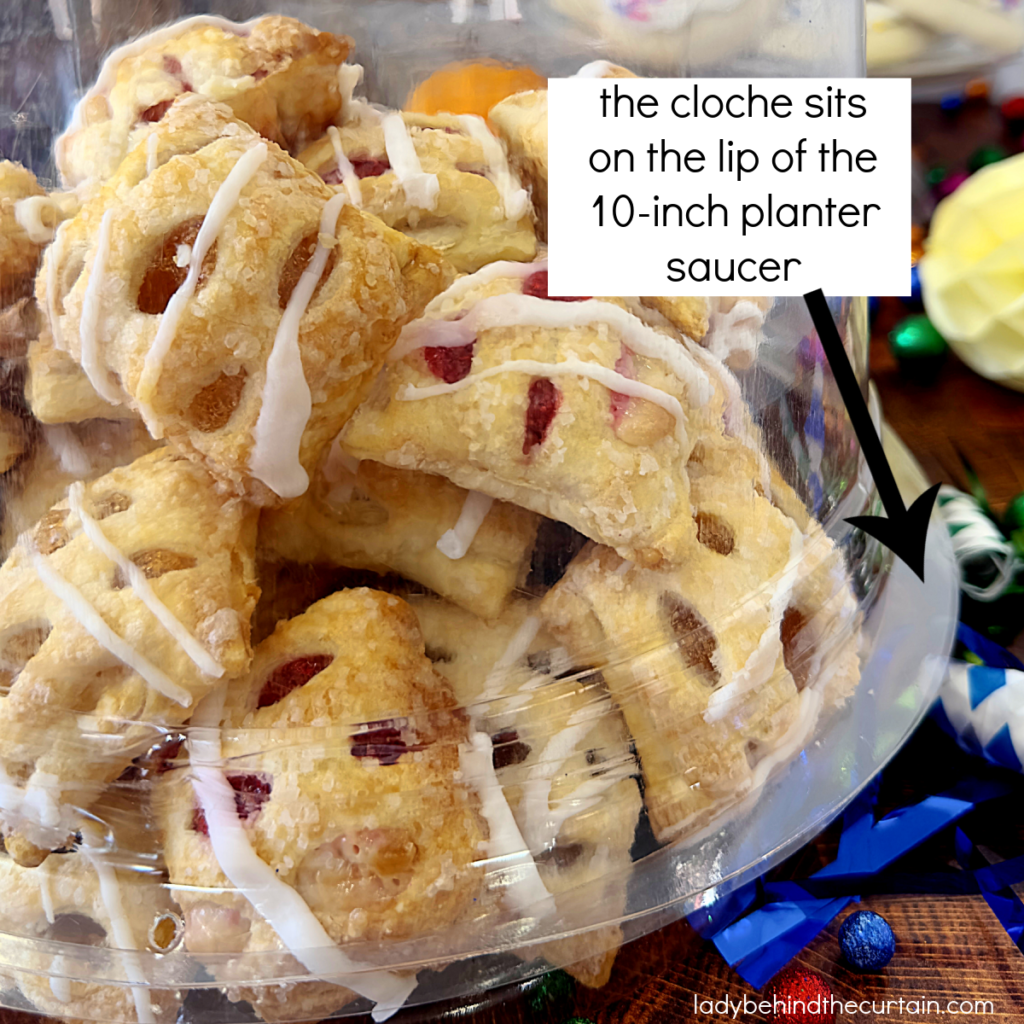 ONE DOLLAR TREE SPRING BELL CLOCHE: The cloche is bell shaped with a lip around the edges making it perfect for sitting on top of the plant saucer. The cloche should have a black tap on top (some had fallen off at the store), it you choose it pops off. It's used to regulate air flow for plants.
ONE DOLLAR TREE 10-INCH PLANTER SAUCER: The saucer has a lip on top serving as a platform for the cloche to sit on.
The Hardest Part Of Putting This Dessert Tray Together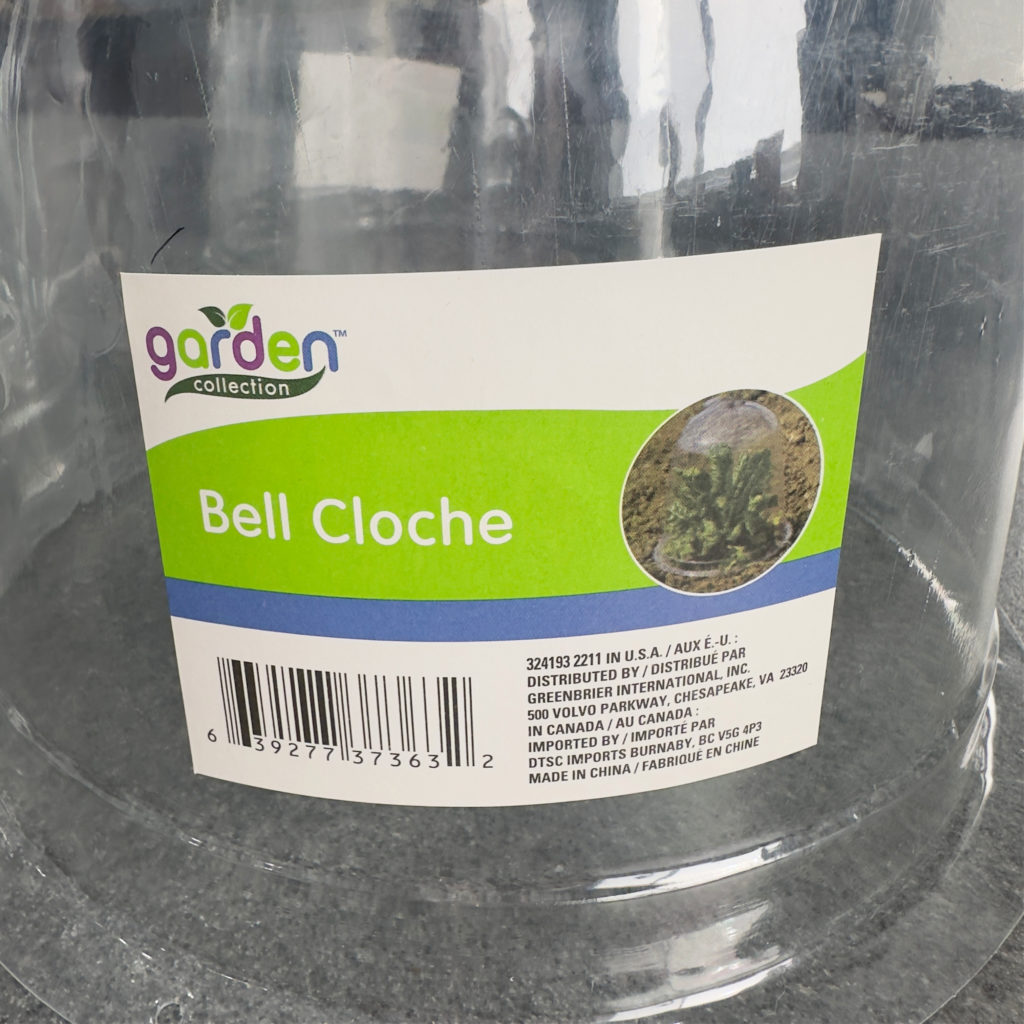 STICKERS! Why do stores feel the need to add a large sticker to products? Especially a thin plastic one. Tagging it would be far better and easier on the customer. Anyway….this is how I got the stickers off of my Garden Bell Shaped Cloche Covers. First I soaked them in hot soapy water, this loosened the paper and some of the glue. Then I used Goo Gone.
What Treats Fit Best In The Dessert Trays?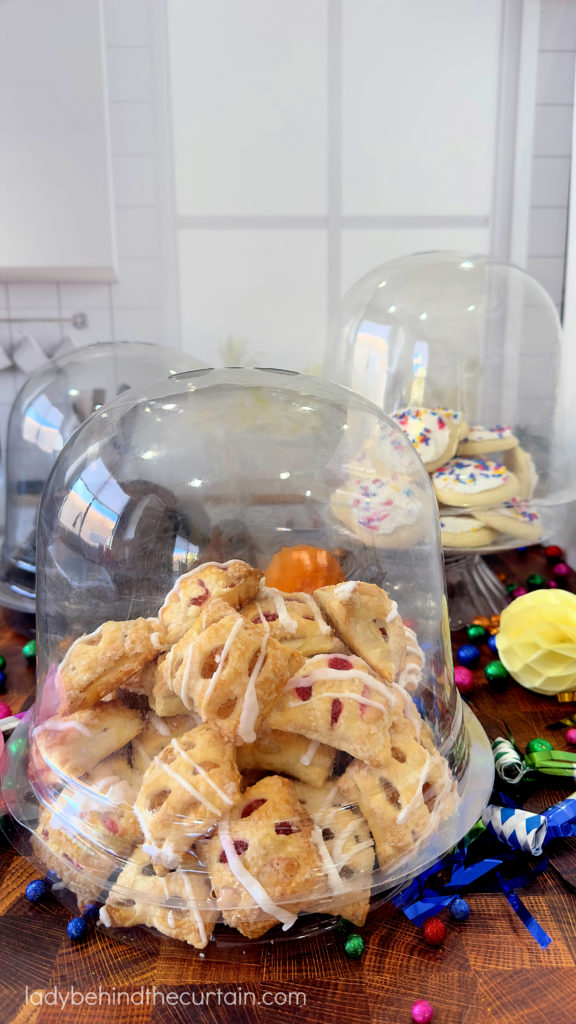 The trays are only 10 inches so little bits are best. They can be homemade like mini lemon poppy seed scones or mini caramel apple pies. To find more homemade mini treats CLICK HERE→MINI DESSERTS OR Do a mix of store bought and homemade OR only store bought. I found a great assortment of goodies at my local Safeway in the bakery section. TIP: The BEST treats for the job are ones that can be stacked. You'll be able to get several dozen in each cloche if you stack the dessert bites.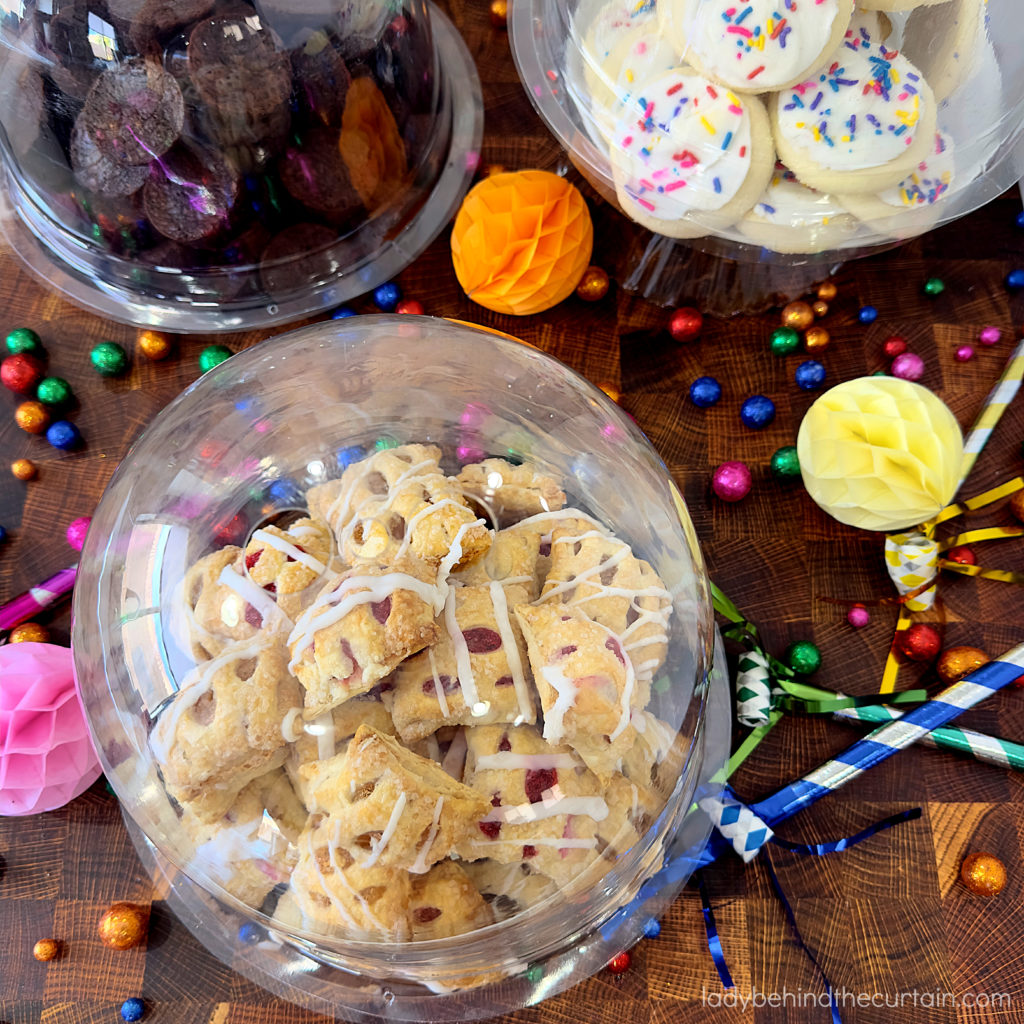 DIY PARTY CUPCAKE STANDS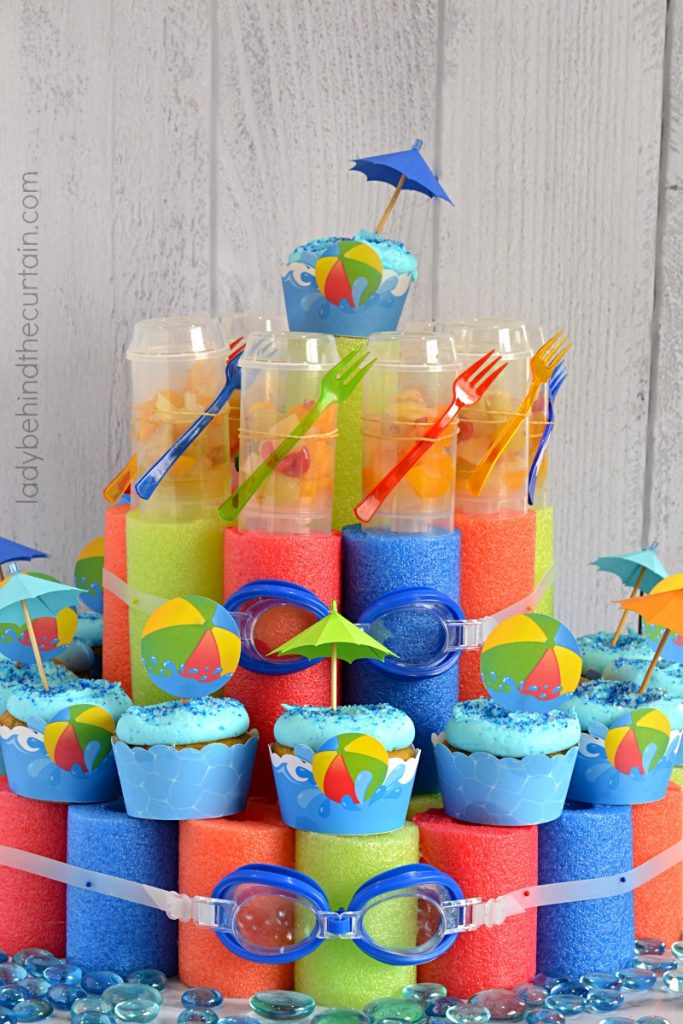 POOL NOODLE CUCPAKE STAND 2. DIY MINI CAKE STAND 3. DIY WOODLAND CUPCAKE STAND 4. EASY TO MAKE CUPCAKE STAND WITH FLAGS 5. RUSTIC DESSERT BAR 6. DIY FINDING DORY CUPCAKE STAND
SIGN UP FOR THE LADY BEHIND THE CURTAIN NEWSLETTER AND FOLLOW THE LADY BEHIND THE PARTY ETSY SHOP
THANKS FOR VISITING♥