Easy Cinnamon Roll Dessert Cups
Easy Cinnamon Roll Dessert Cups | Create your own dessert cups with store bought cinnamon rolls.  Serve your favorite desserts in a cup.  I love serving pudding, ice cream, no bake cheesecake and pie filling in these cute little treats.  The options are endless.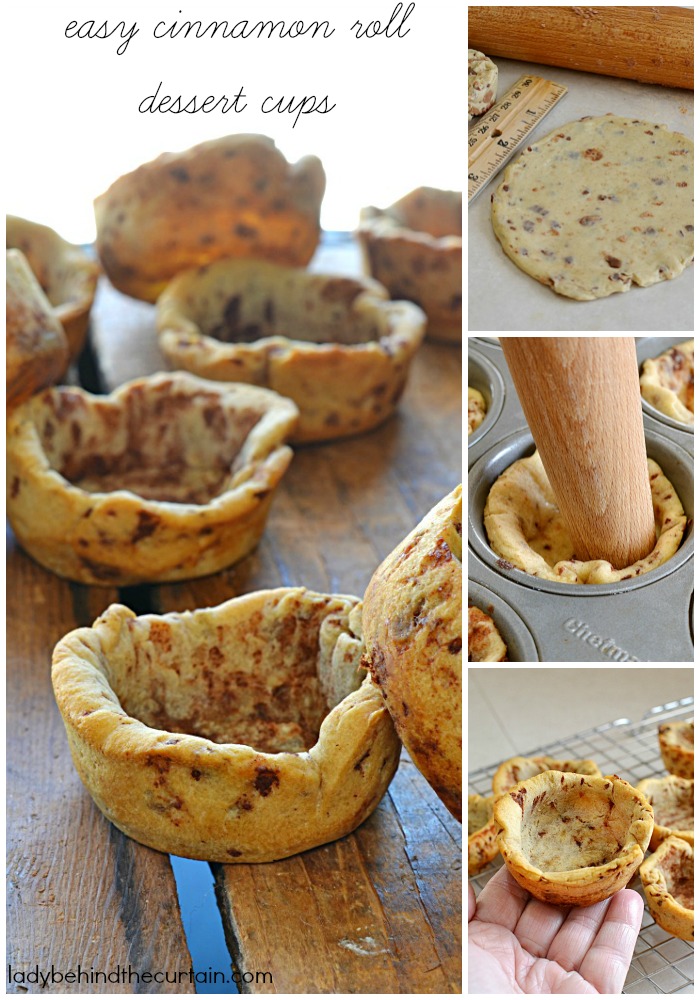 Roll each cinnamon roll into a 4-inch circle.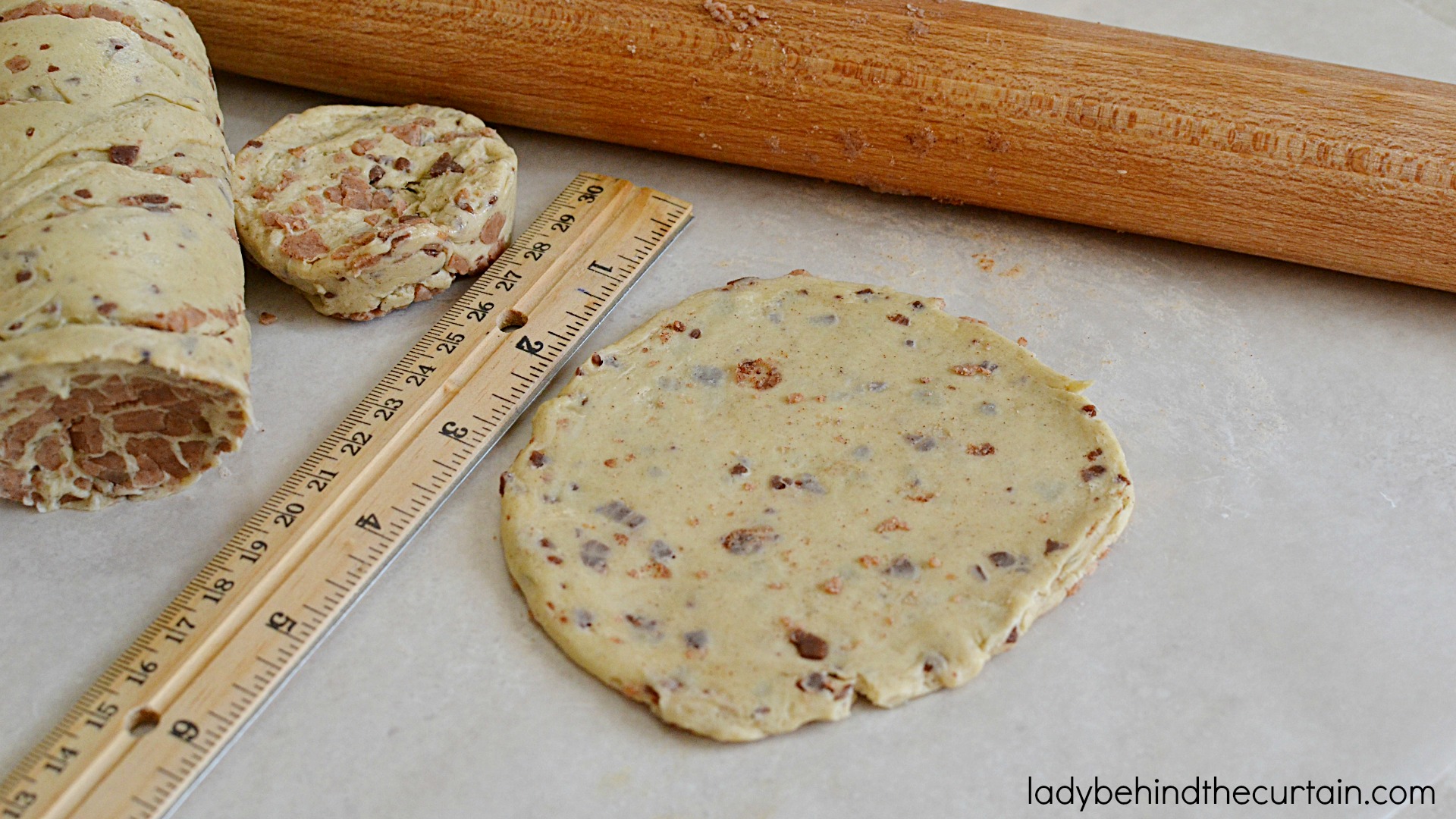 Place in a regular size cupcake tin; press up the sides.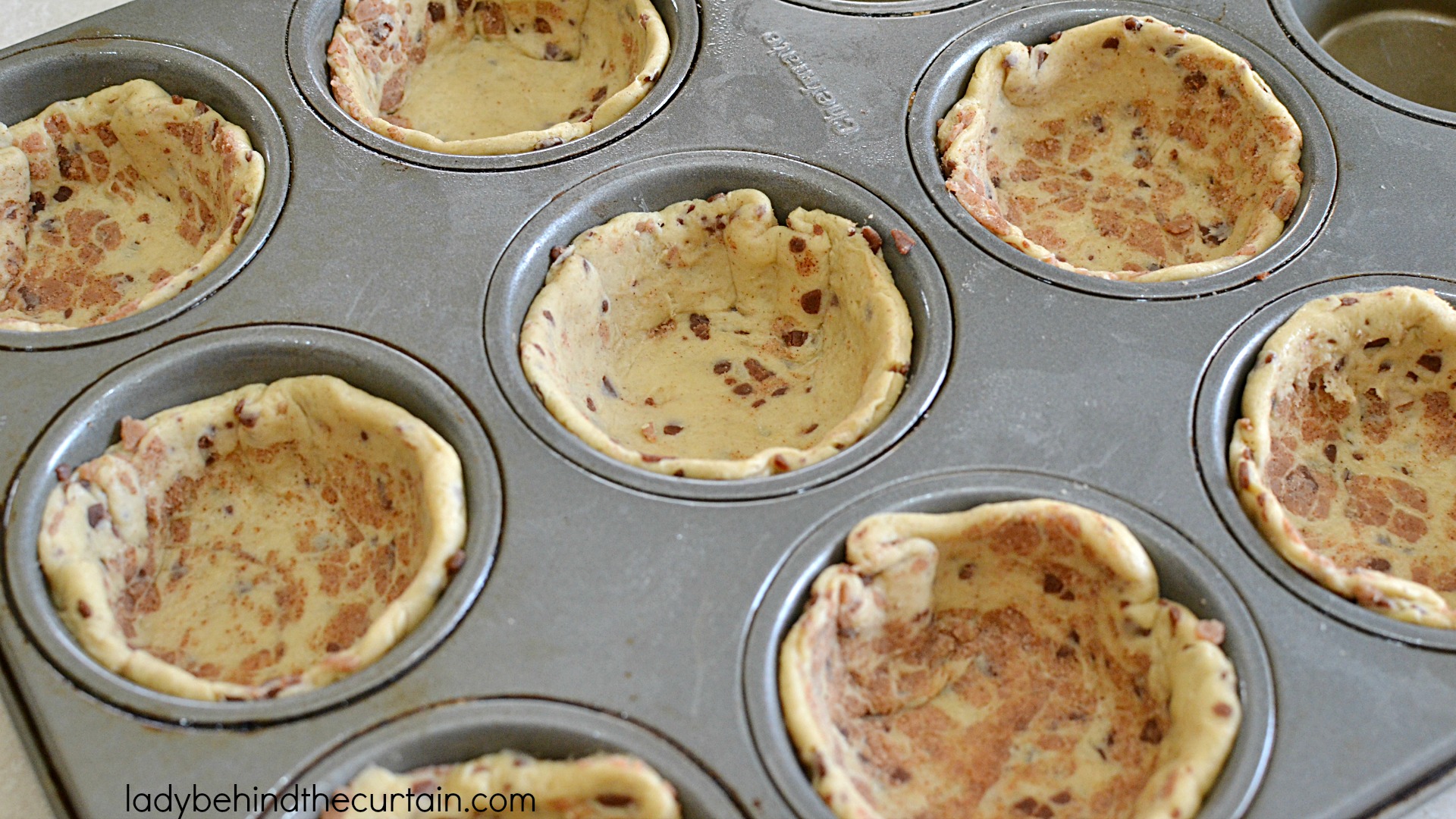 Bake; and press again.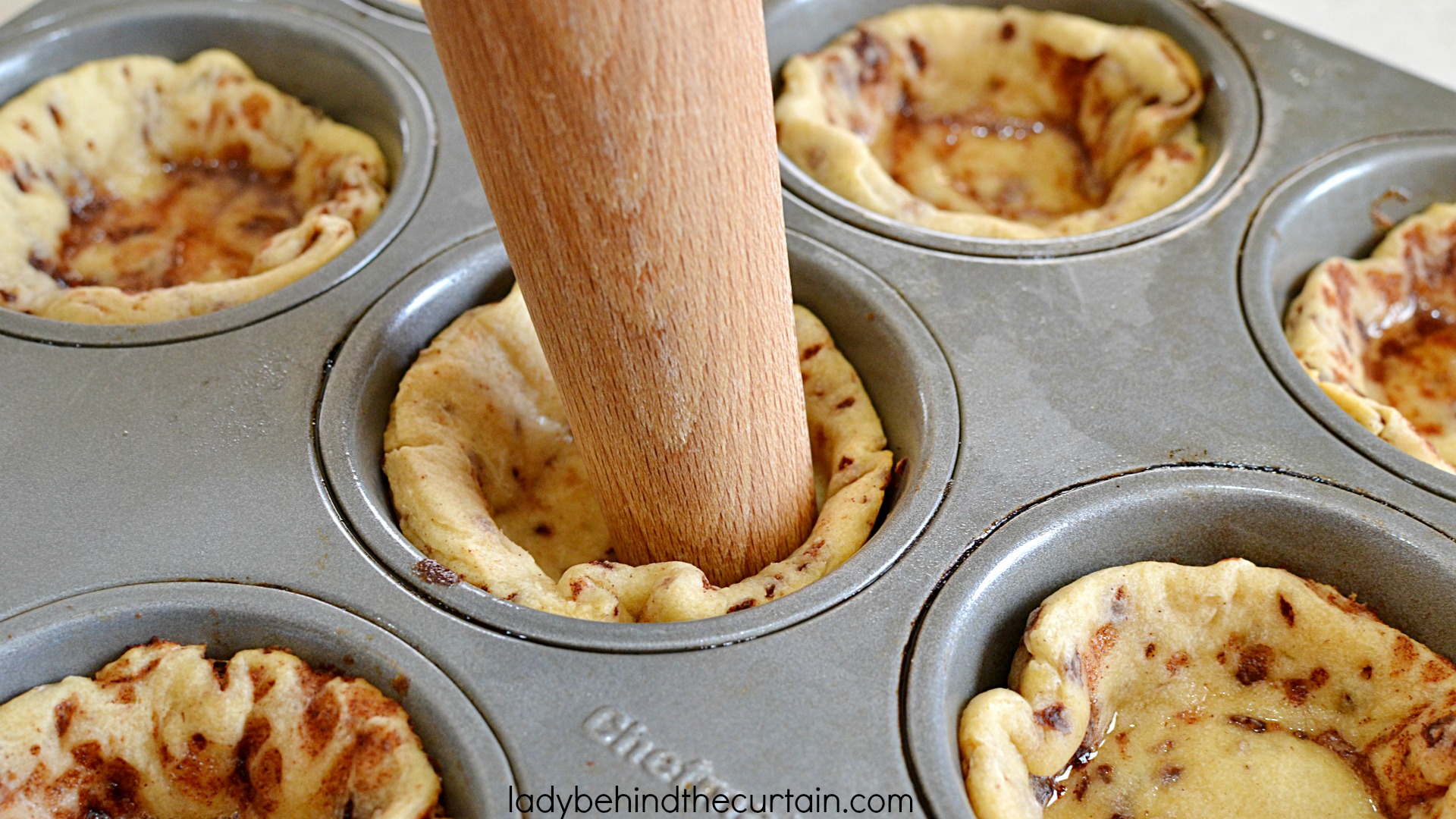 Finish baking.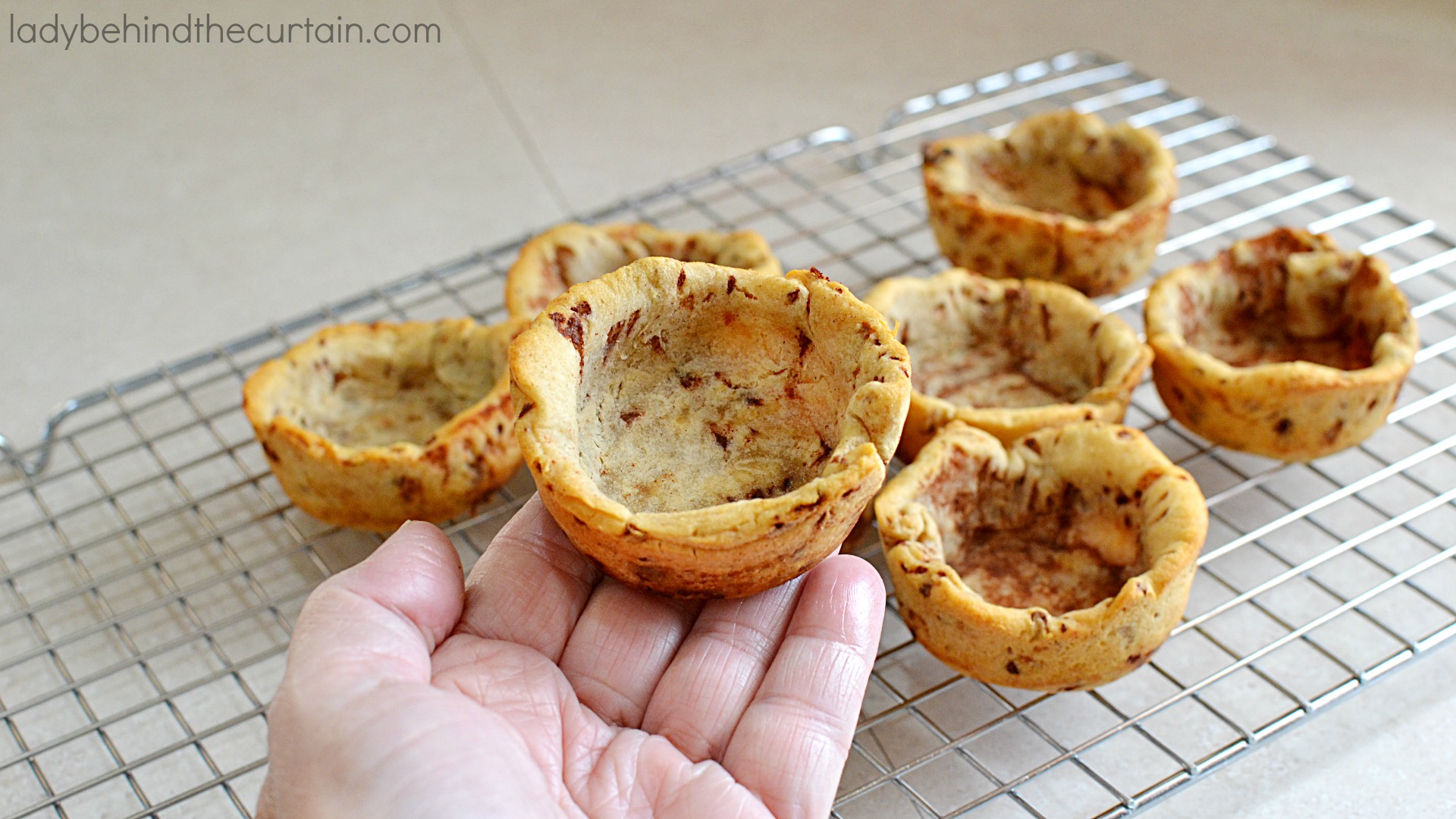 When I serve these dessert cups I fill them will an assortment of fillings.  Like Chocolate Mousse and No Bake Cheesecake.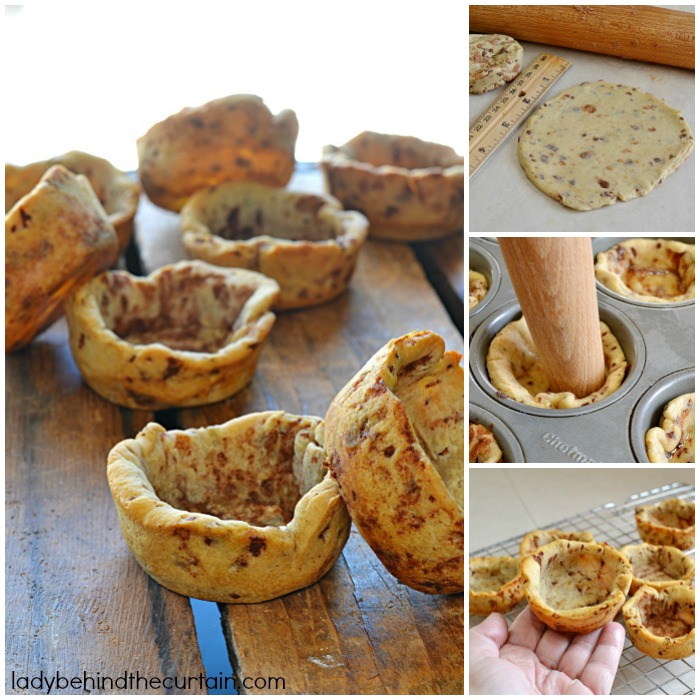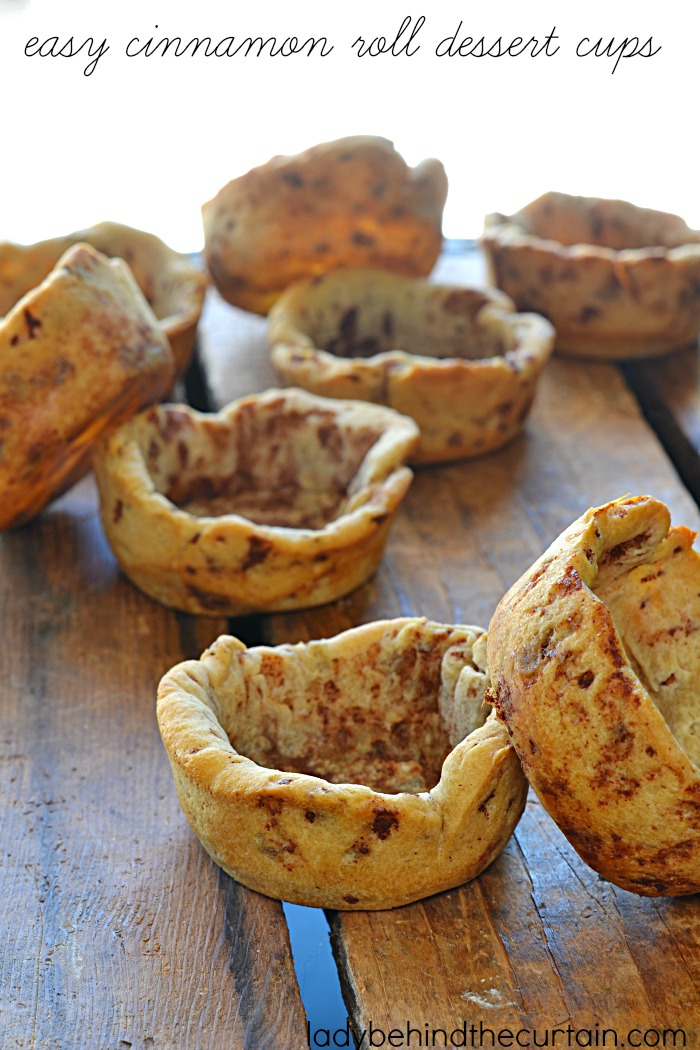 MORE MINI DESSERT IDEAS
MINI CHERRY PIES  2. COOKIES AND CREAM MOUSSE MINI PIES 3. DARK CHOCOLATE CHERRY MINI CAKES