Homemade Pumpkin Ice Cream Recipe
Homemade Pumpkin Ice Cream Recipe | Like eating a cold rich thick pumpkin pie.  Fall is in the air and pumpkin is ranking supreme.  Instead of serving pumpkin pie surprise everyone with pumpkin ice cream!  Your guests will truly think they are eating pumpkin pie.  In fact I would recommend adding a dollop of whip cream on top.  For a little crunch and even more flavor, crumble some store bought peanut brittle on top.  QUESTION: Why do we wait until Fall to have pumpkin?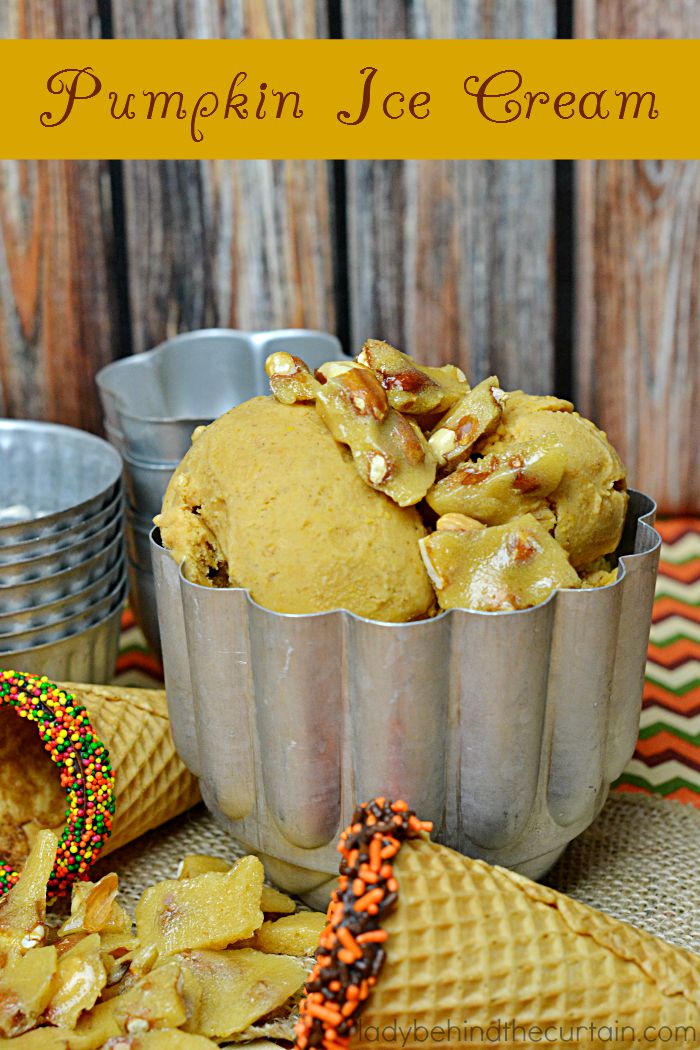 Add this Pumpkin Ice Cream to your Fall Pinterest boards.  Don't have any Fall boards?  Let me help you build one.
LOOK BELOW FOR A LIVE INTERACTIVE PEEK AT MY LBC – FALL/ THANKSGIVING RECIPES AND ENTERTAINING IDEAS BOARD!  PIN FROM THE PICTURES BELOW!  TO SEE MORE»»»»CLICK ON THE "SEE ON PINTEREST" BUTTON BELOW.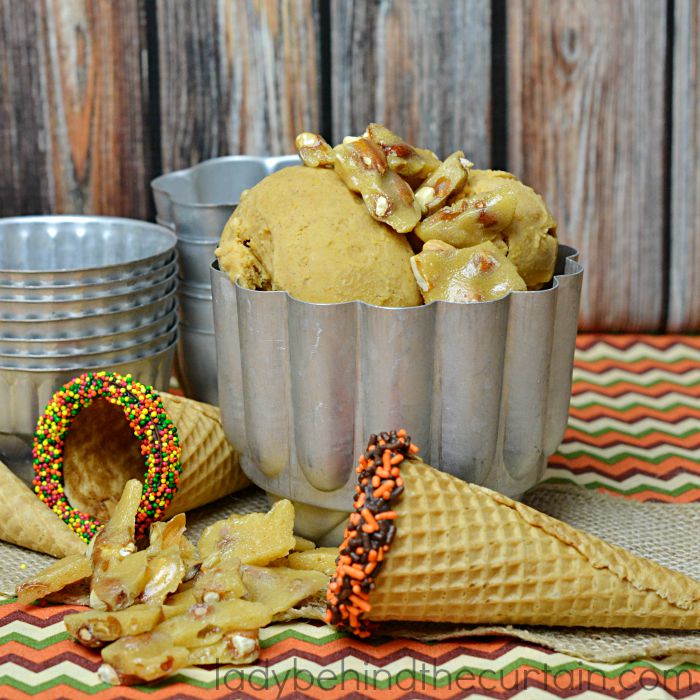 MORE ICE CREAM RECIPES
1. LEMON BLUEBERRY PIE ICE CREAM  2. PEANUT BUTTER CUP ICE CREAM  3. MINT CHOCOLATE CHIP ICE CREAM