Mini Carrot Cake Cheesecakes
Mini Carrot Cake Cheesecakes| When you love carrot cake and cheesecake but you don't know which one to pick! What do you do? Combine to the two and get the best of both worlds! The deliciousness doesn't stop there! These perfect little treats are also topped with a swipe of creamy pineapple frosting.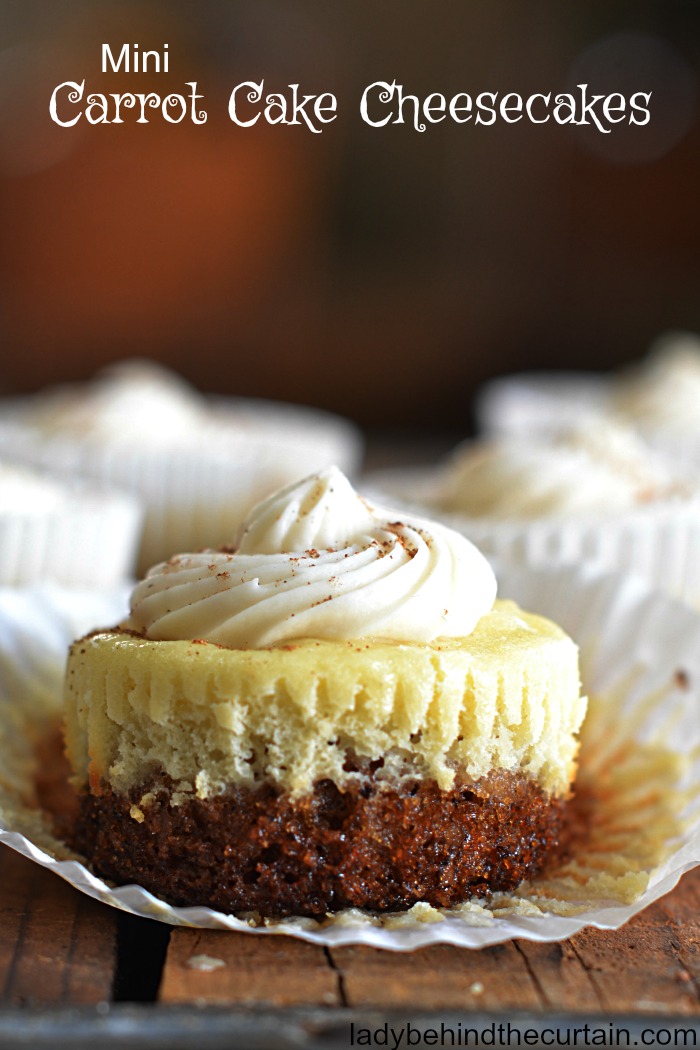 These fun Carrot Cake Cheesecakes have everything you would expect in a full size carrot cake. Like shredded carrots, pineapple, coconut, nuts and creamy pineapple frosting! Pair that with a New York style cheesecake and you have a winner! I love serving my desserts in mini form. That way I can provide my guests with an assortment of treats and since they are small my guests can sample them all!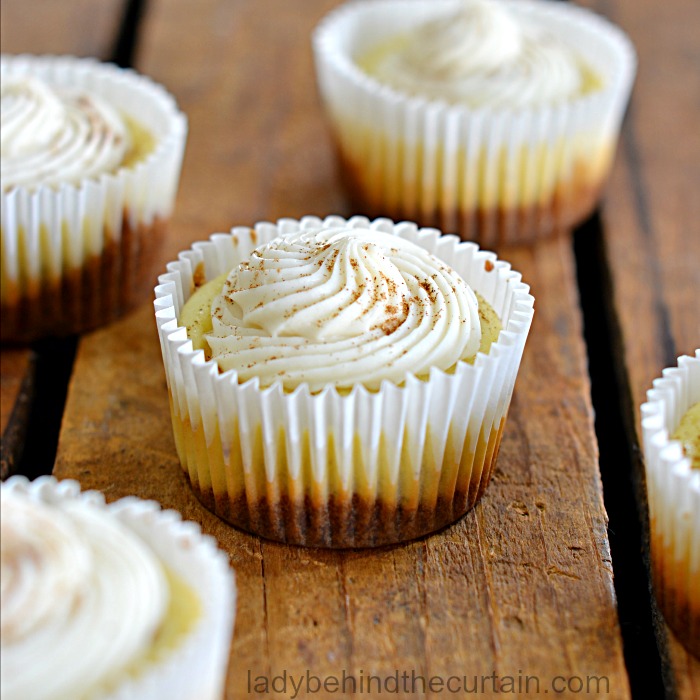 For this dinner party I took my favorite cheesecakes and transformed them into mini sized treats. Look below for the other cheesecakes that were served at the party.
READY TO MAKE TWO OF YOUR FAVORITE DESSERTS IN ONE?
Scoop batter into the bottom of each cupcake liner.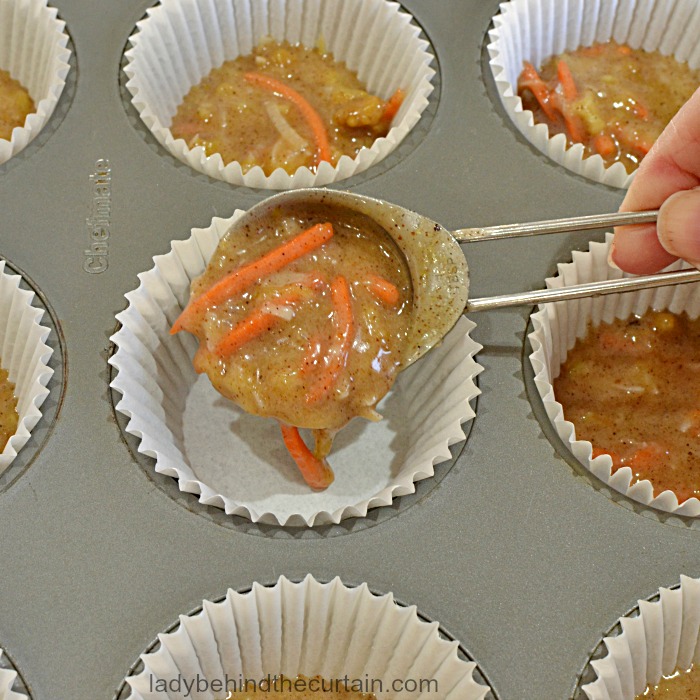 Add cheesecake batter over the top of the carrot cake batter.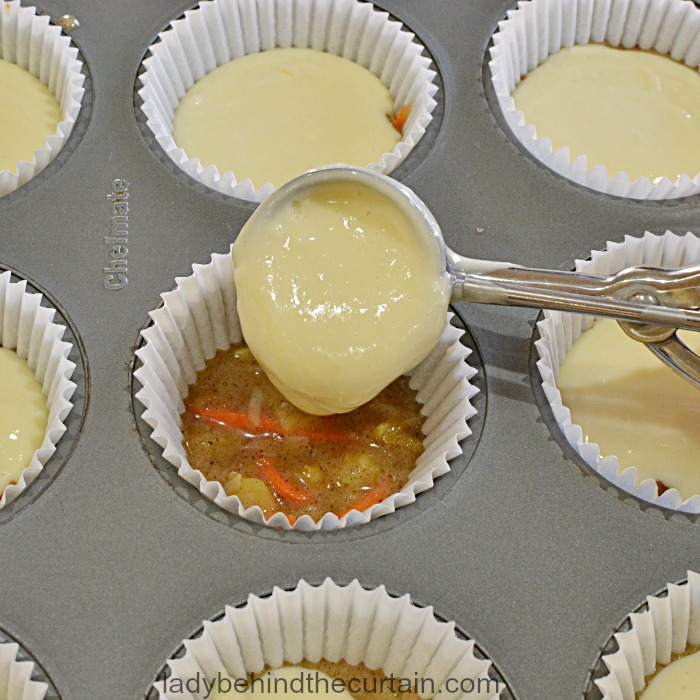 Bake and let cool completely before adding the pineapple frosting.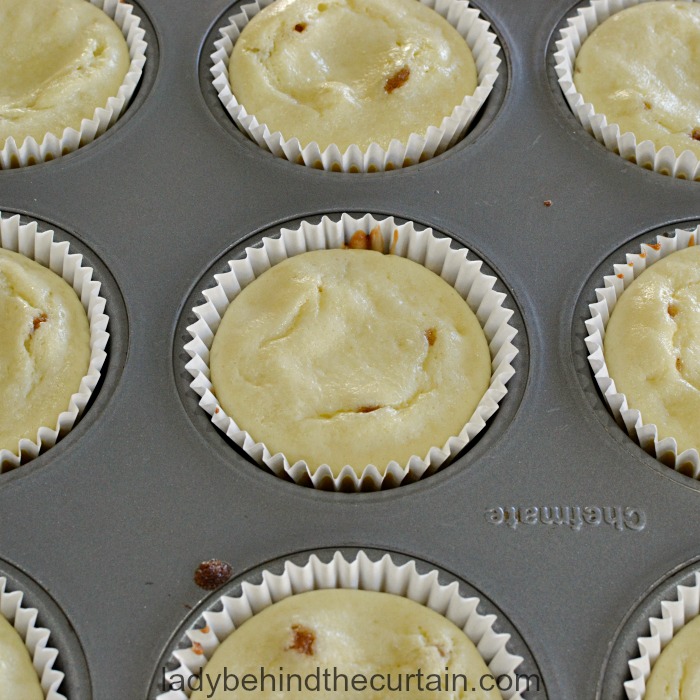 Pipe on the frosting and add a sprinkle of cinnamon over the top.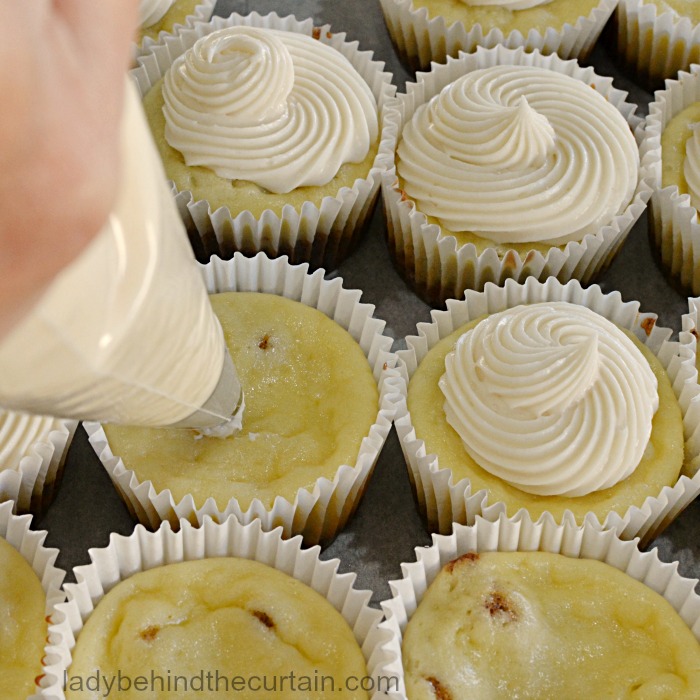 TIP: At this point you can pop these cheesecakes in the freezer by placing them on a cooking sheet until frozen; transporting them to a container with a tight fitting lid. These cheesecakes will stay fresh for up to a month in the freezer. AWESOME!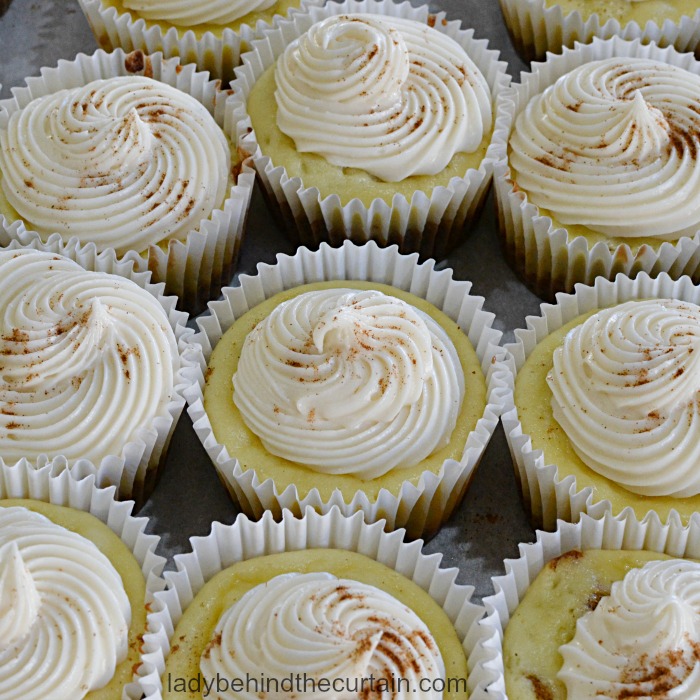 MORE MINI CHEESECAKE RECIPES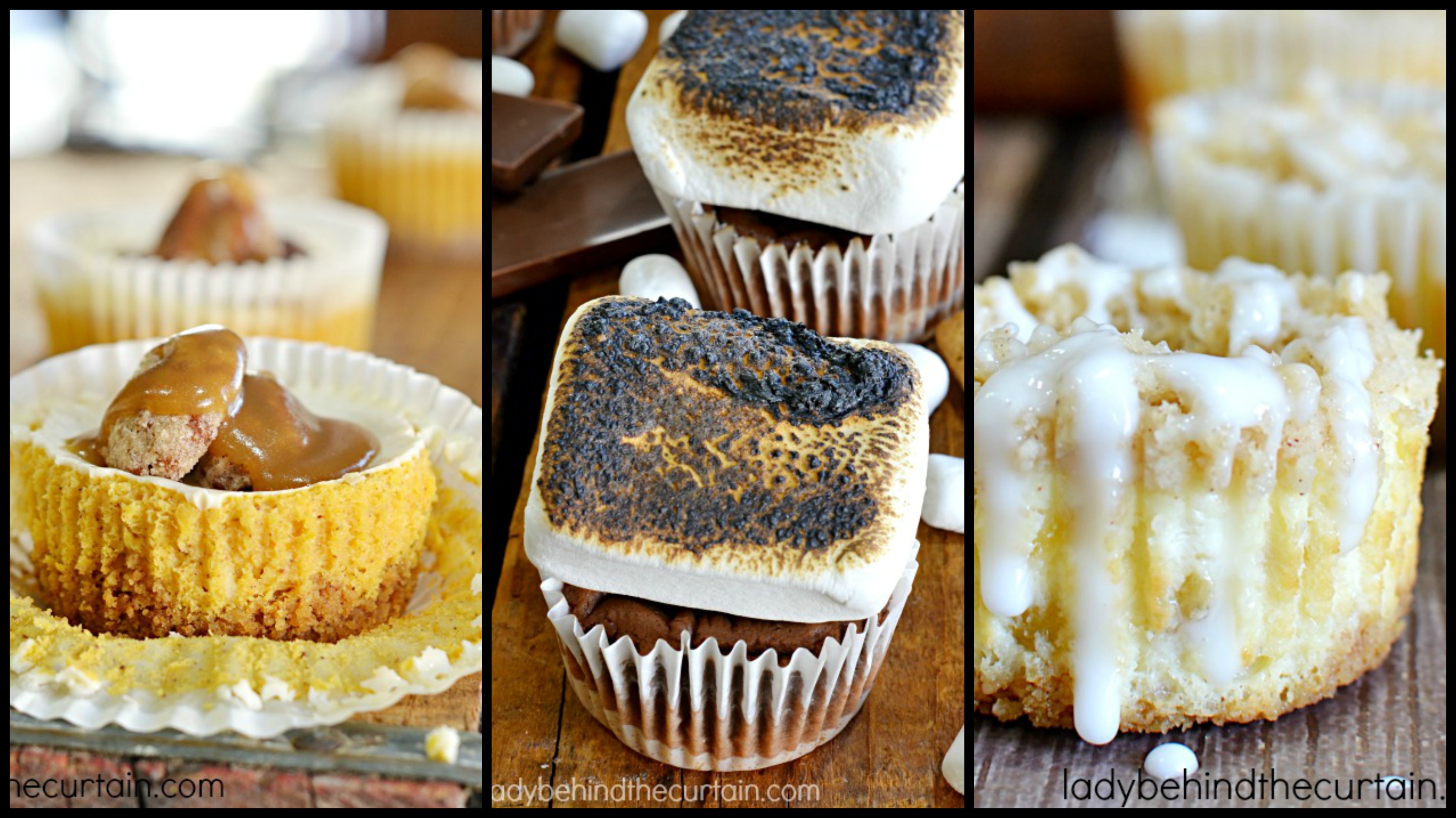 MINI PUMPKIN CHEESECAKES 2. MINI S'MORE CHEESECAKES 3. MINI APPLE CRUMB CHEESECAKES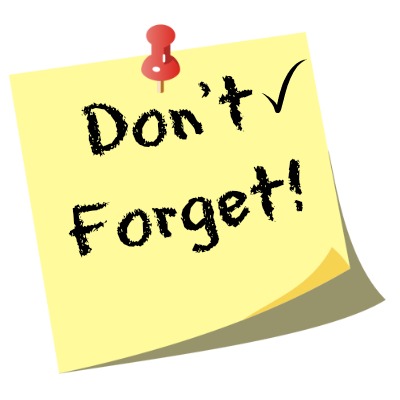 TO…..add this delicious cheesecake to your Cheesecake Pinterest Board. Don't have a Cheesecake board? Let me help you build one. I have an amazing board with over 500 pinned cheesecake recipes and 30 contributors! This board is growing daily and will supply you with the BEST cheesecake recipes from around the world! Shop around and use these pins to help you create your own amazing cheesecake board!
CHEESECAKE FROM AROUND THE WORLD (link)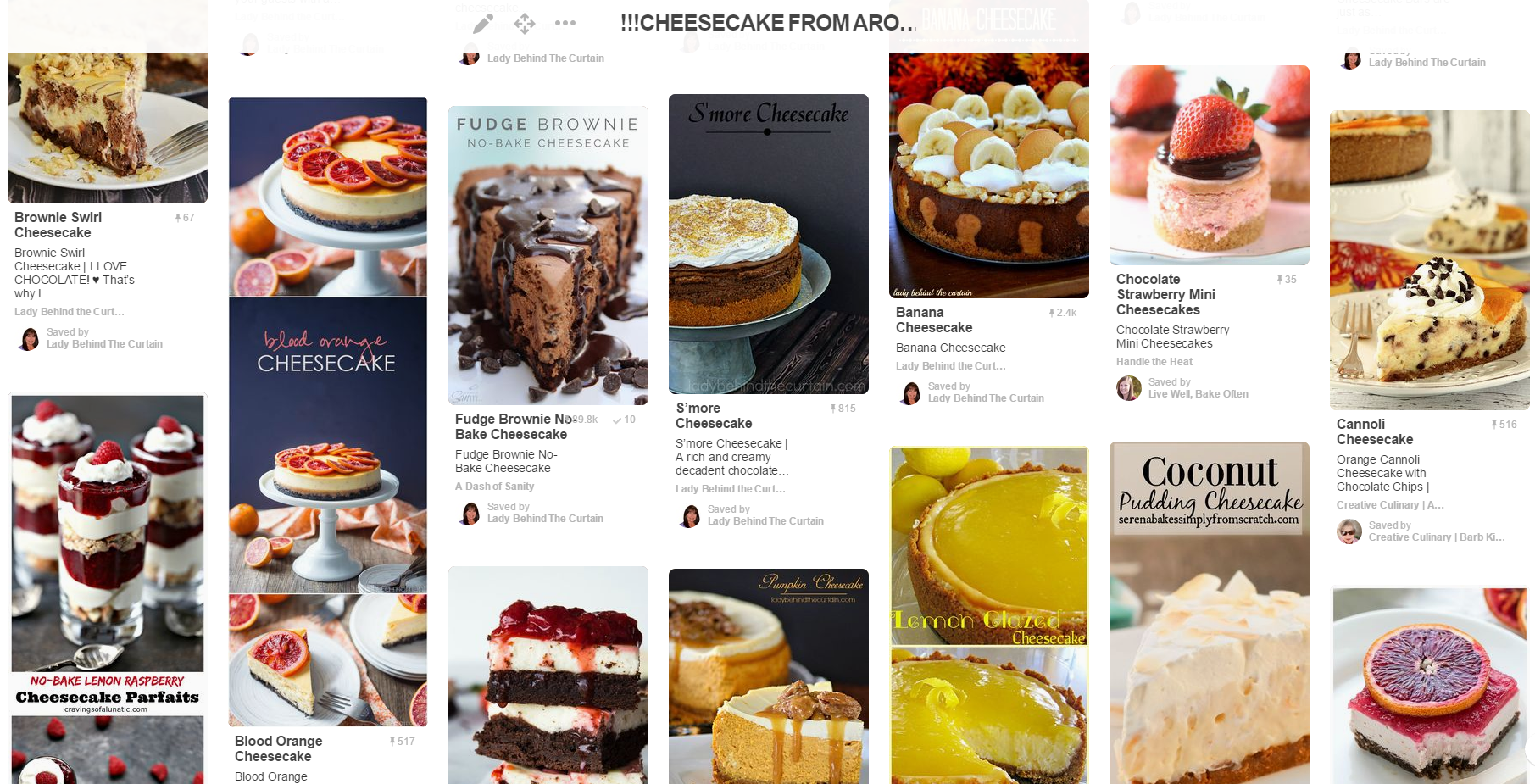 If you know my website at all you know that I LOVE cheesecake! I even have a cheesecake category filled with OVER 60 cheesecake recipes! From muffins to filled candies along with the traditional you can find all kinds of ways to incorporate cheesecake filling into something!
CLICK HERE—>>> CHEESECAKE for a great assortment of cheesecake ideas.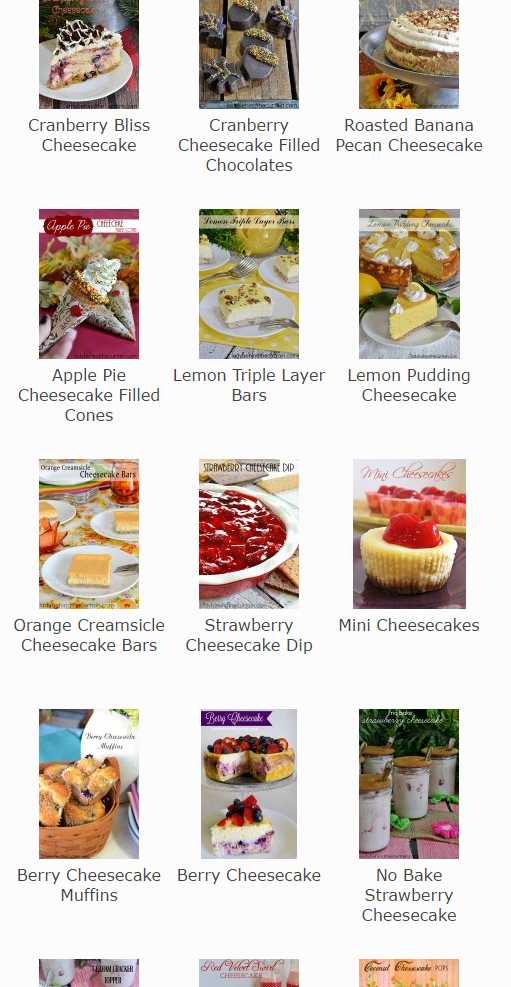 CHEESECAKE IDEAS FOR DAYS…….. 😀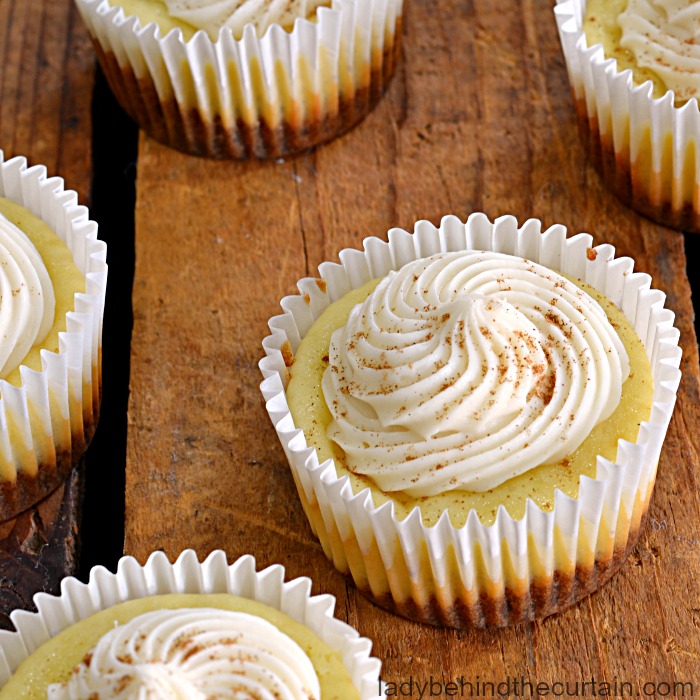 NEVER MISS A POST!
Sign up for my newsletter and receive my recipes in your inbox. Easy to see anytime and saved for safe keeping. Click Here and sign up today! —->>>>CURTAIN CALL NEWSLETTER
More cheesecake recipes you might like. CHOCOLATE CHIP COOKIE CHEESECAKES and MINI TURTLE CHEESECAKES.