If you love gingerbread then your are going to be a huge fan of this gingerbread fudge. Loaded with all the spices you love like cinnamon, ginger, nutmeg and cloves all encased in a creamy fudge. Plus, Incredibly easy to make, this fudge tastes just like gingerbread cookie dough! No extra tools needed to make the perfect holiday treat or dessert.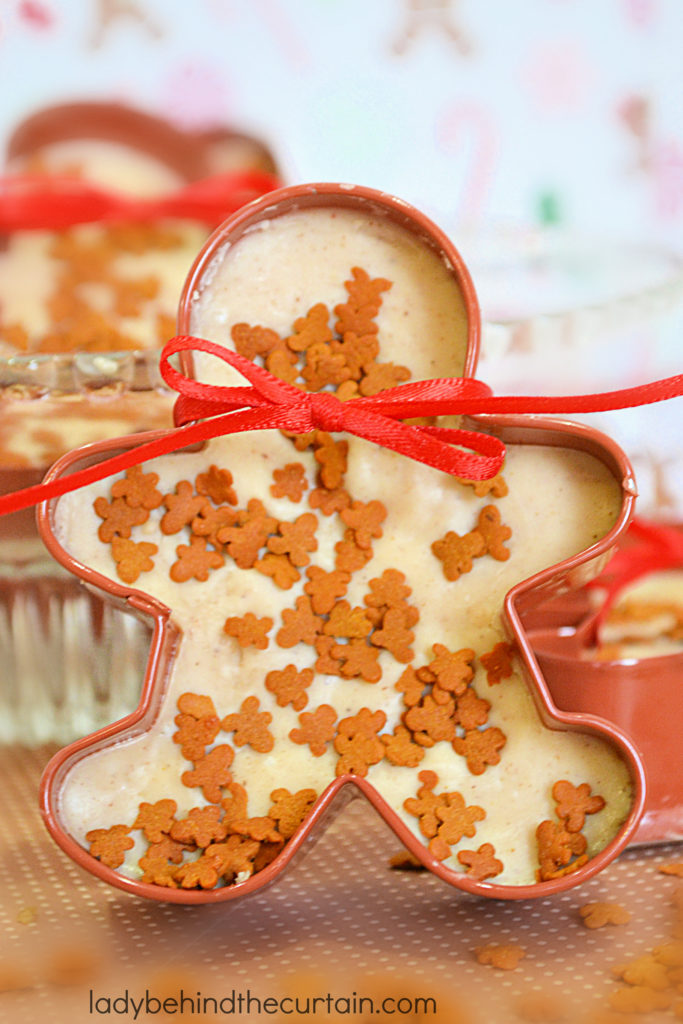 How to Wrap a Cookie Cutter for Fudge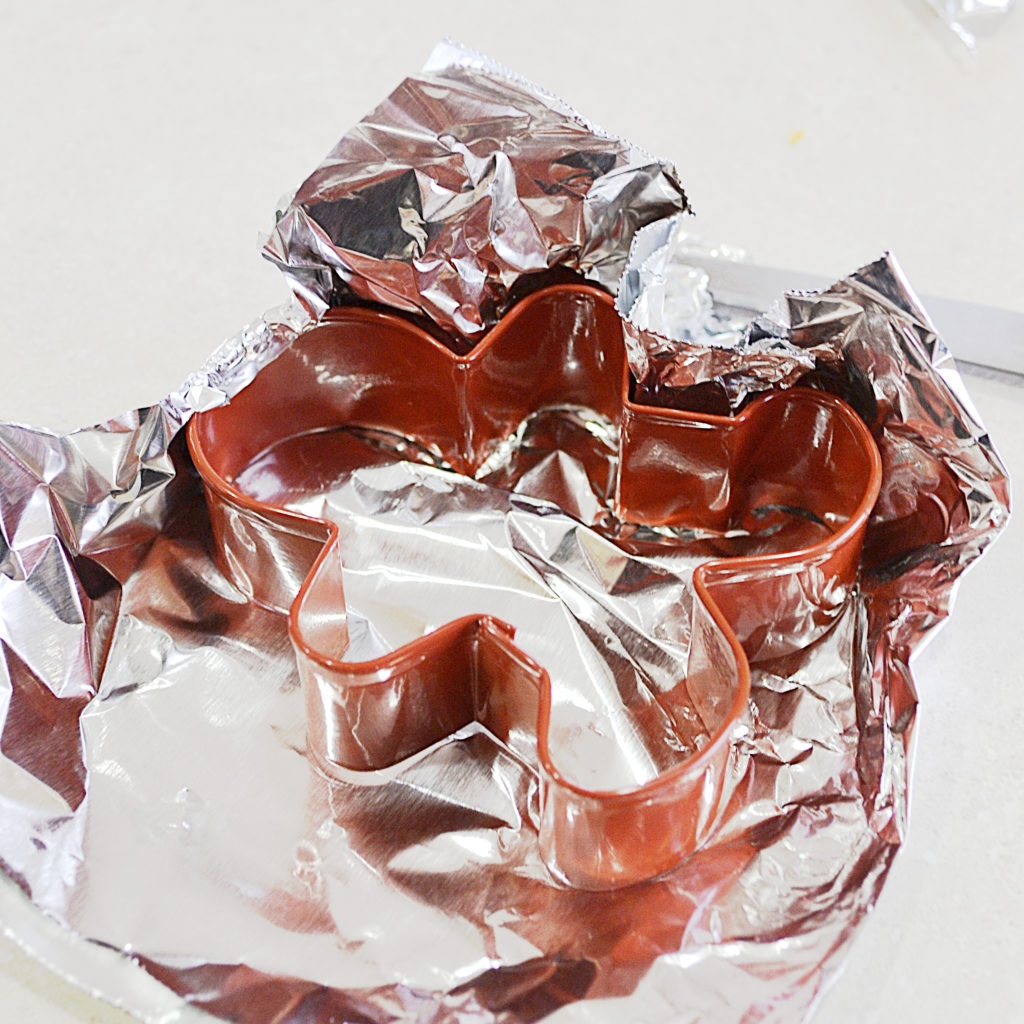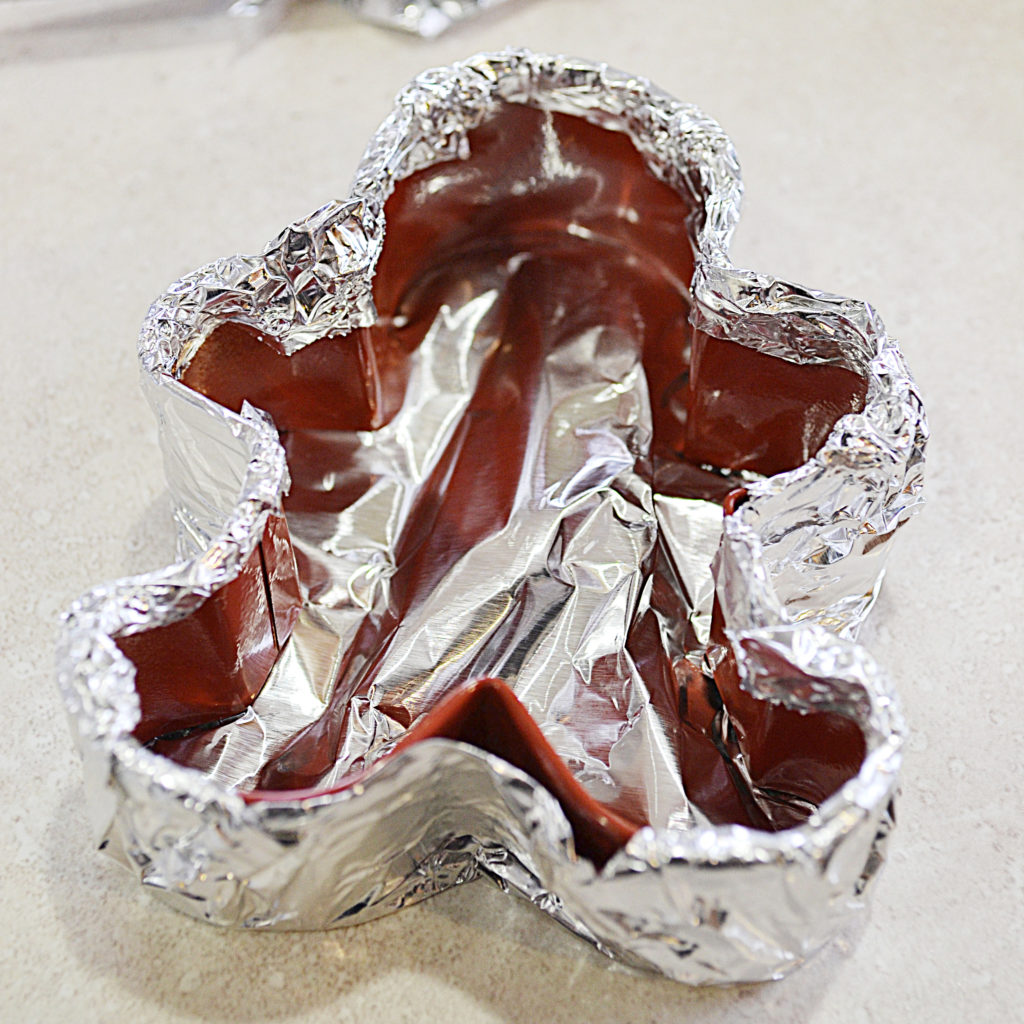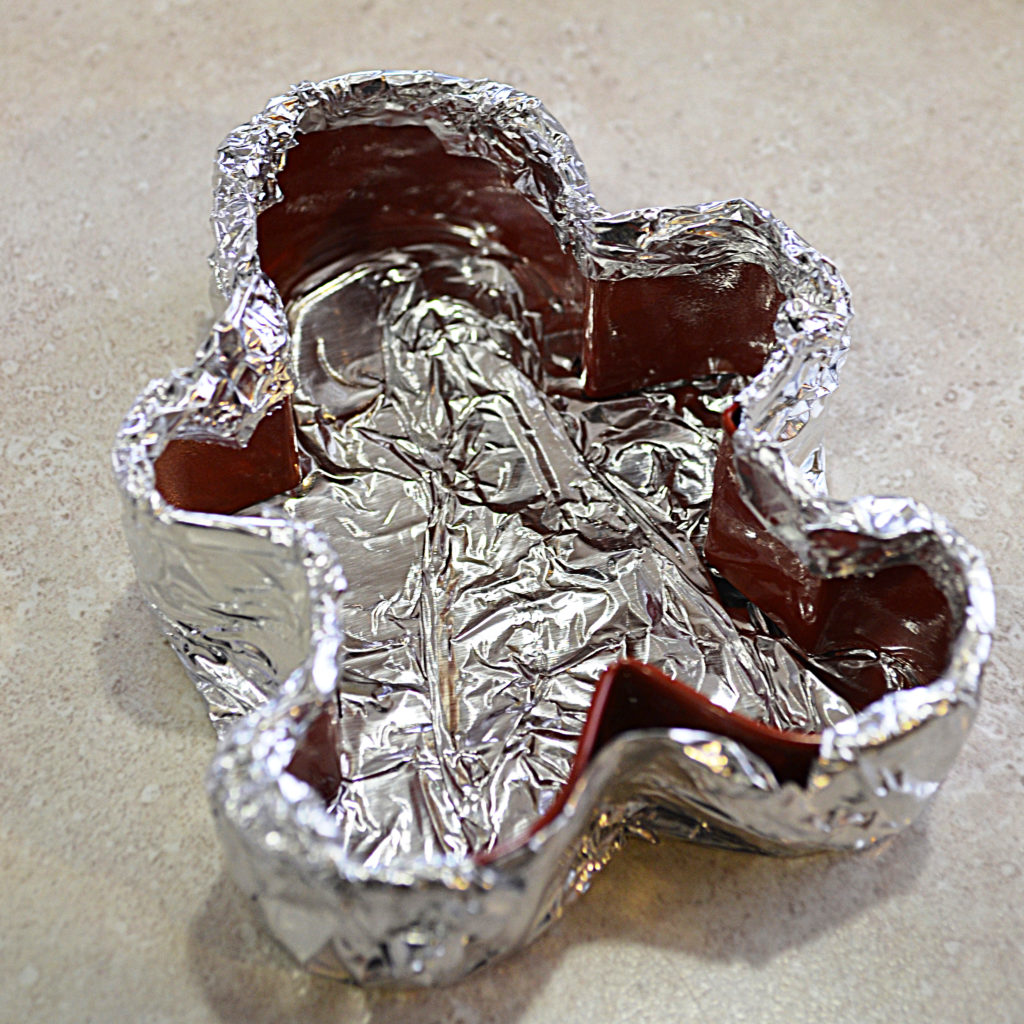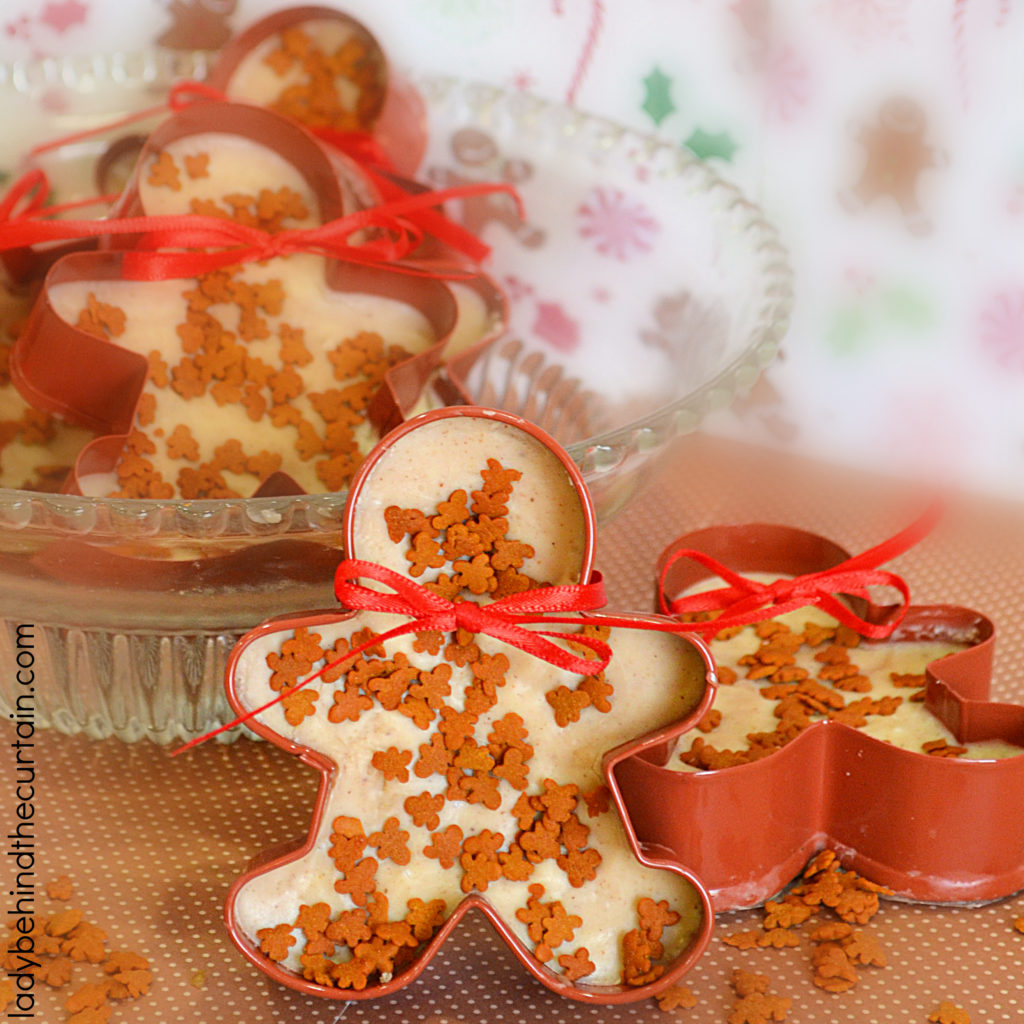 How to make Gingerbread Fudge
INGREDEINTS

1 (14 ounce) can sweetened condensed milk
1 (12 ounce) bag white chocolate chips
PLUS 6 ounces white chocolate chips
2 tablespoons unsalted butter
1 teaspoon vanilla extract
1 teaspoon ground cinnamon
1 teaspoon ground ginger
½ teaspoon ground nutmeg

½ teaspoon salt
¼ teaspoon ground cloves
optional: gingerbread man sprinkles

DIRECTIONS

FOR THE COOKIE CUTTER VERSION:

At tightly as possible line 10 cookie cutters with foil.
Spray with non stick cooking spray.
Place the lined cookie cutter on a cookie sheet and set aside.

FOR THE PAN VERSION:

Line a 9-inch baking dish with foil, with end of foil extending over sides and set aside.

FOR THE GINGERBREAD FUDGE:

Heat milk, ALL the white chocolate chips, butter vanilla, cinnamon, ginger, nutmeg, salt and cloves in a double boiler over simmering water.
Stir until the chocolate is melted and mixture is smooth.
Spoon equal amounts among the 10 cookie cutters, spread using an off set spatula (sprinkle with gingerbread man sprinkles) OR pour into the 9-inch prepared baking dish.
For Cookie Cutter Version: Carefully peal off foil from cookie cutter. NOTE: If fudge has seeped under the foil just gently peel it off.
For the Pan Version: Lift out of the pan and cut into small squares.
More Gingerbread Recipes
How Long Does Fudge Stay Fresh?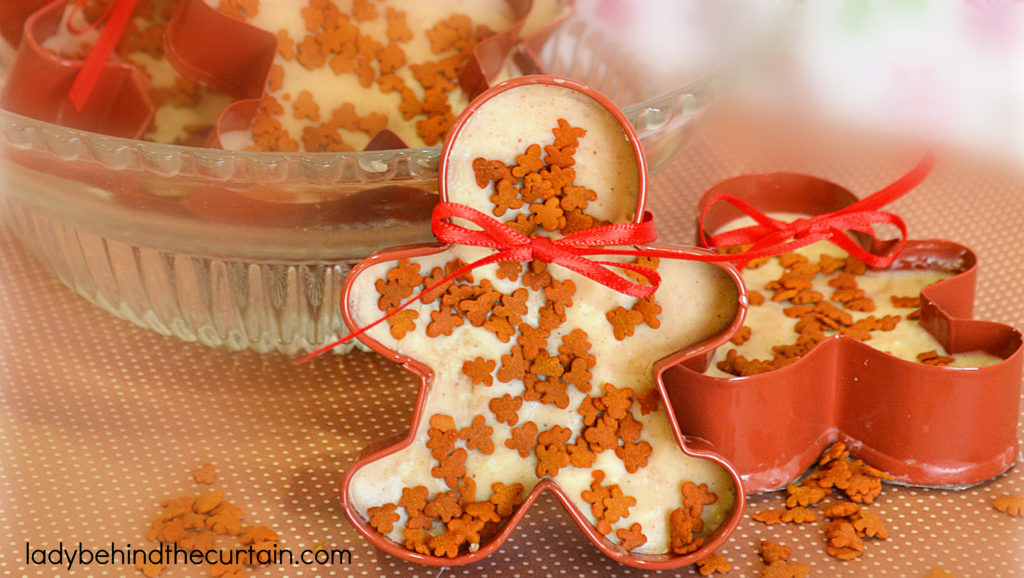 CAN YOU FREEZE FUDGE?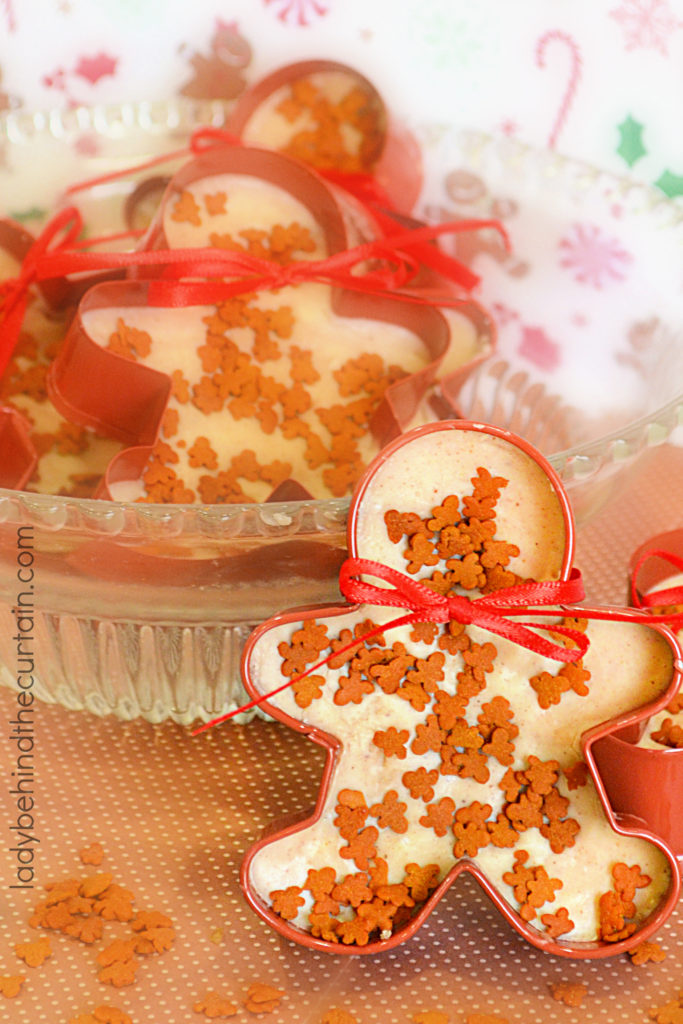 MORE HOLIDAY FUDGE RECIPES
NEVER MISS A POST