Molé Ground Beef. With tons of flavor this amazing ground beef will complete any Fiesta. The perfect addition to any taco bar. With ingredients like cinnamon, chocolate, hominy and olives this delicious unique dish will have your guests wanting more. Add an assortment of toppings for the perfect taco themed Fiesta Party!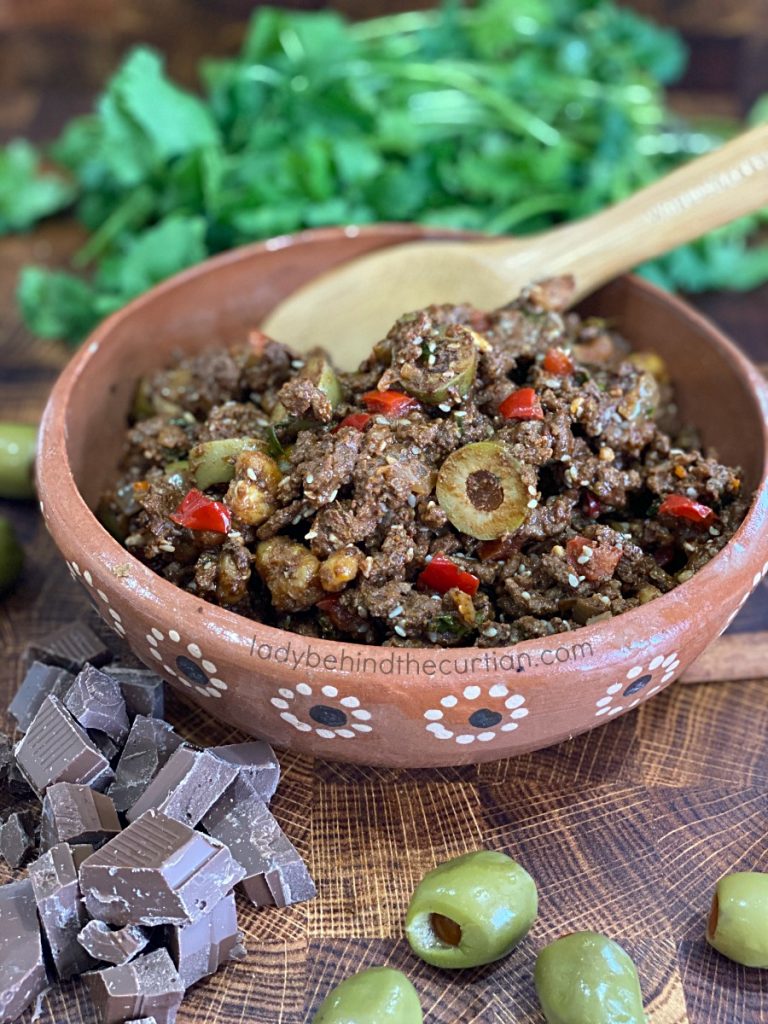 What is Molé?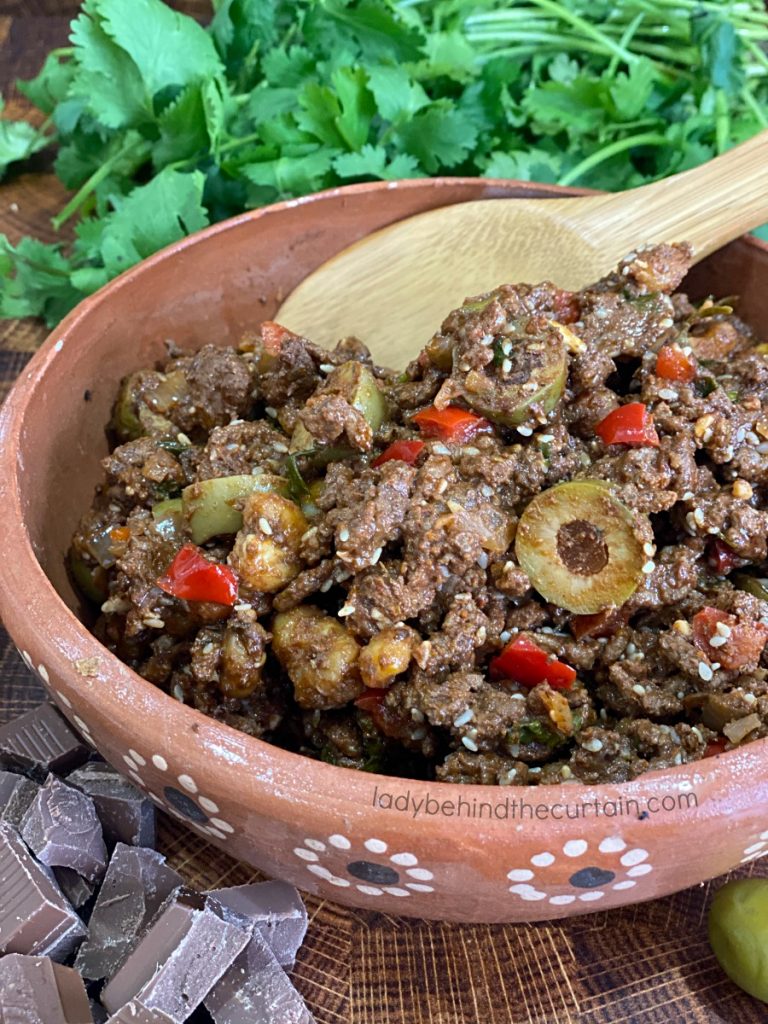 HOW TO MAKE MOLÉ GROUND BEEF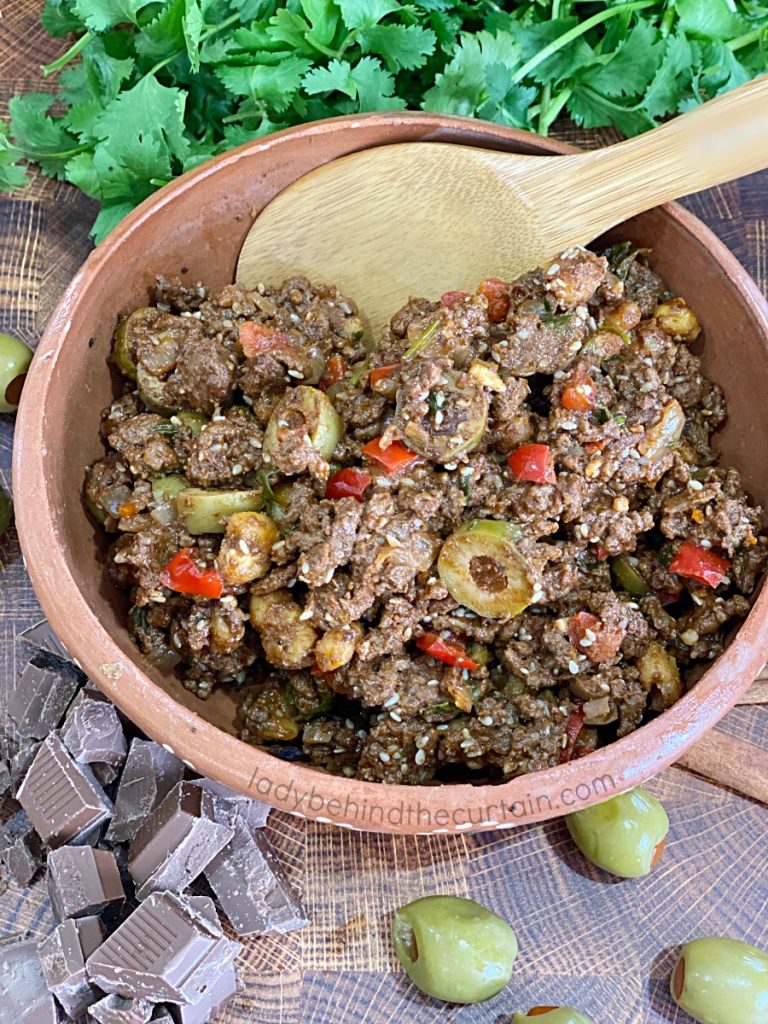 INGREDIENTS

2 pounds ground beef (I used 1 pound 85% and 1 pound 93%)
2 tablespoons vegetable oil

1 large red bell pepper, chopped
1 cup white onion, chopped
1 teaspoon salt
6 cloves garlic, minced

6 tablespoons dark chocolate
4 tablespoons sesame seeds
2 tablespoons chili powder
4 teaspoons paprika
4 teaspoons Mexican dried oregano or dried oregano, crushed
4 teaspoons ground cumin
1 teaspoon ground cinnamon
½ teaspoon cayenne pepper
½ cup dry sherry
1 (8 ounce) can tomato sauce
1 (15.5 ounce) can hominy, rinsed and drained
1 cup pimento-stuffed green olives, sliced
1 cup fresh cilantro, chopped or snipped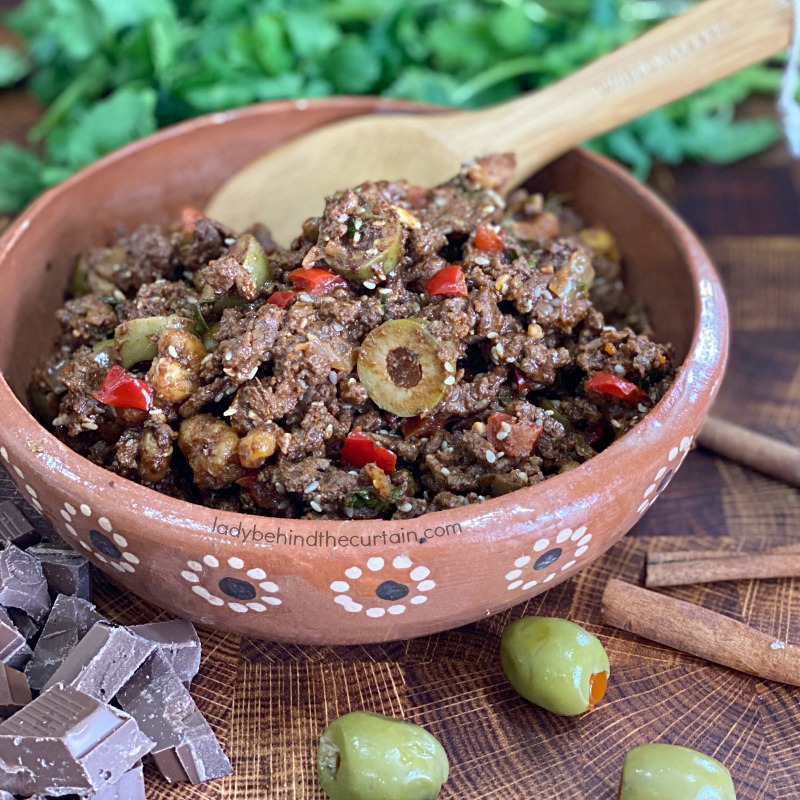 DIRECTIONS

In a large skillet, brown ground beef, remove from skillet; drain off fat, keep warm.
In the same skillet, heat oil, cook bell pepper, onion and salt until almost tender, add the garlic and continue cooking until tender.
Reduce heat to low, stir in the chocolate, sesame seeds, chili powder, paprika, oregano, cumin, cinnamon and cayenne pepper.
Cook and stir until spices are fragrant (about 1-2 minutes).
Return beef back to the skillet with the pepper mixture, add the sherry, tomato sauce, hominy, olives and cilantro.
Cook and stir until mixture is combined and thickened.
MORE FIESTA RECIPES
CLICK HERE FOR MORE FIESTA RECIPES→FIESTA PARTY RECIPES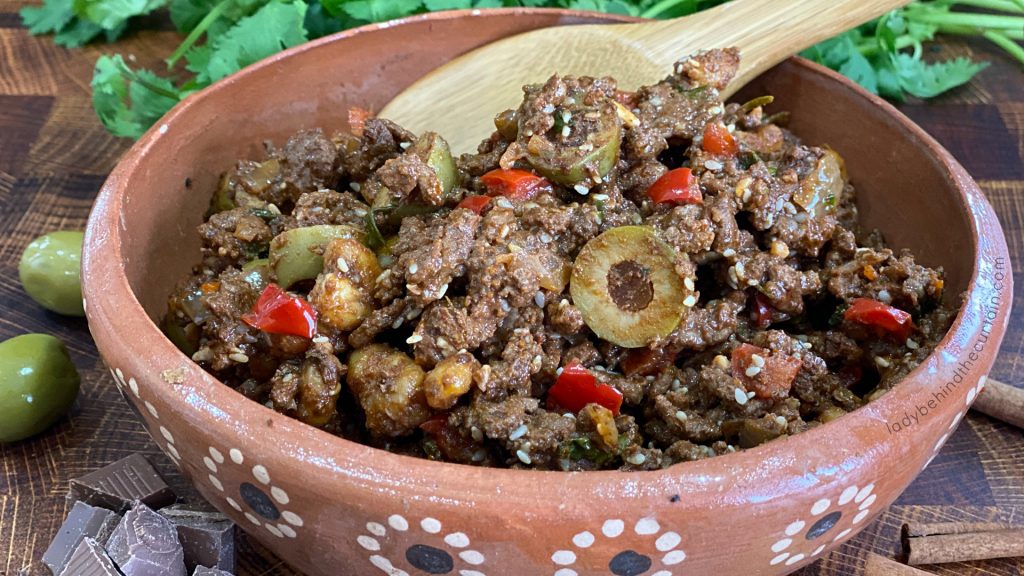 NEVER MISS A POST