Peanut Butter Cheesecake Brownies
ATTENTION ALL YOU PEANUT BUTTER LOVERS HAVE I GOT THE DESSERT FOR YOU!  These Peanut Butter Cheesecake Brownies are VERY VERY RICH!!!  BUT, so YUMMY!!!  Layers upon layers of flavor.  2 kinds of chocolate and 3 kinds of peanut butter PLUS a cream cheese filling!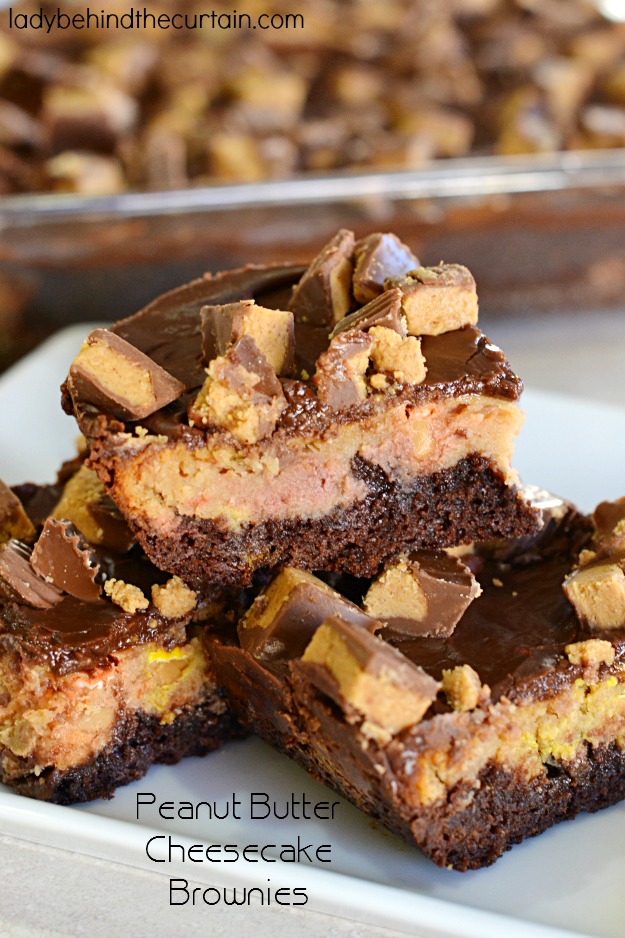 This is such a great recipe.  It satisfies so many tastes.  The chocolate lover, peanut butter lover and even the cheesecake lover.  PERFECT!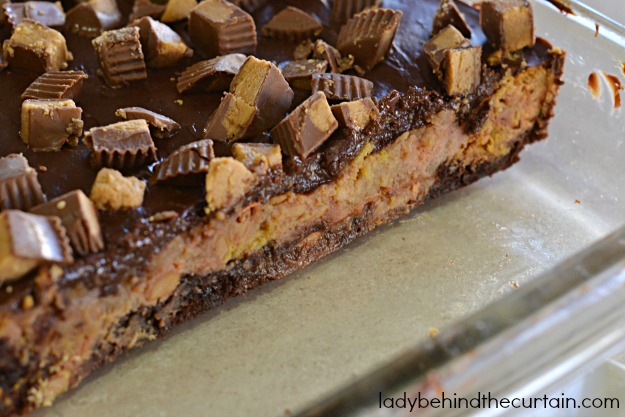 First start with a store bought brownie mix.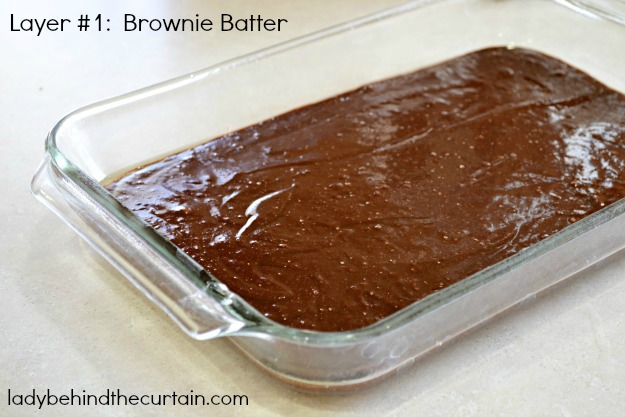 Pour the peanut butter layer on top mixed with Reese's Pieces.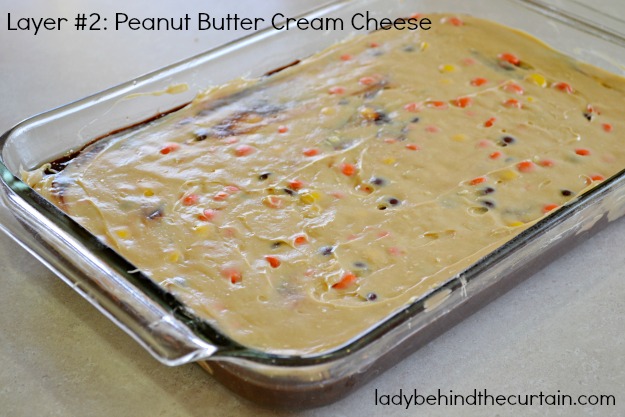 Bake until golden brown.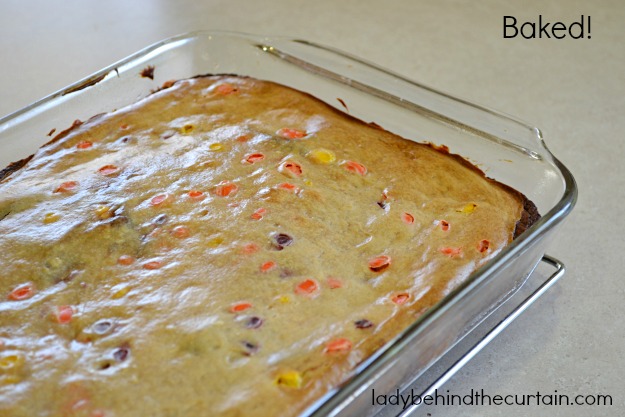 Cool and add a wonderful layer of chocolate ganache.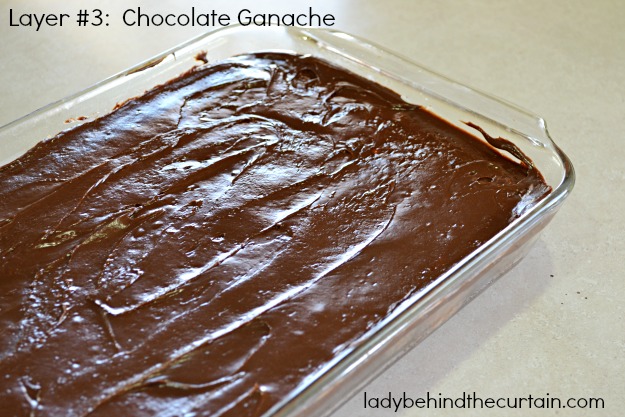 And if that's not enough sprinkle on some chopped Reese's Peanut Butter Cups!  AWESOME!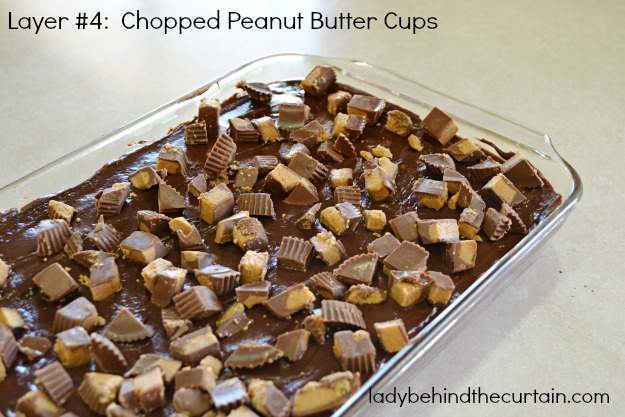 GAME WATCHING CROWD PLEASER!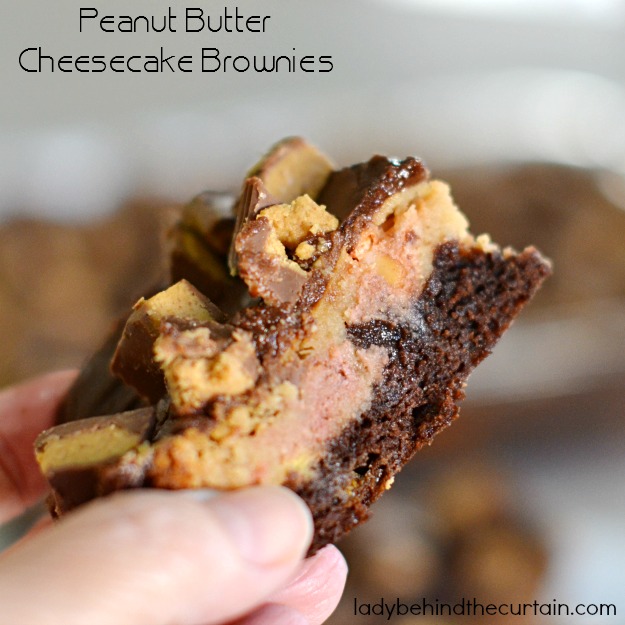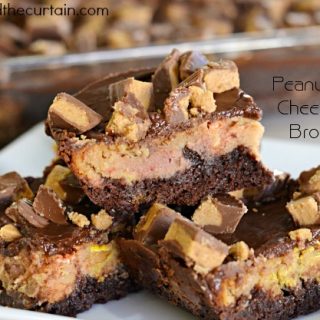 Peanut Butter Cheesecake Brownies
Total Time:
1 hour
10 minutes
Ingredients
For the Brownie Layer:
1 box chocolate fudge brownie mix (plus ingredients on the box to prepare the brownie mix)
For the Peanut Butter Layer:
1 (8 ounce) cream cheese, softened
1 (14 ounce) sweetened condensed milk
1/2 cup creamy peanut butter
1 (12 ounce) Reese's Pieces candy
For the Chocolate Ganache Layer:
1 (12 ounce or 11.5 ounce) bag milk chocolate chips
3 to 5 tablespoons heavy whipping cream
For the Topping:
12 large Reese's Peanut Butter Cups, chopped
Instructions
For the Brownie Layer:
Preheat oven to 350 degrees.
Lightly coat a 9x13 pan with cooking spray.
Prepare the brownie mix according to package directions.
Spread the batter in pan and set aside.
For the Peanut Butter Layer:
In a large bowl, beat cream cheese until fluffy.
Add condensed milk and peanut butter and beat until smooth.
Stir in the Reese's Pieces candies.
Spoon the mixture over the batter.
Spread evenly.
Bake for 40 minutes or until cheesecake layer is set and edges are golden brown.
Cool for 30 minutes and refrigerate for 30 minutes.
For the Chocolate Ganache Layer:
In a small bowl microwave the chocolate chips and whipping cream for 1 minute, or until chips are melted.
TIP: If the chocolate seems a little grainy, add more cream. START with THREE TABLESPOONS. If more is needed add ONE TABLESPOON at a time. Until chocolate is creamy.
Spread over cheesecake layer.
For Topping:
Sprinkle Reese's Peanut Butter Cup pieces over top.
Store covered in the refrigerator until completely cooled.
Cut into small squares.
MORE BROWNIE RECIPES
1. CHEWY PEANUT BRITTLE BROWNIES  2. RASPBERRY CHEESECAKE BROWNIES  3. CHERRY CABERNET BROWNIES