Carrot Cake Ice Cream Sandwich
Carrot Cake Ice Cream Sandwich:  Transform your favorite cake into an ice cold refreshing ice cream sandwich.  This ice cream sandwich starts with a delicious chewy Carrot Cake Cookies and is filled with cold and creamy vanilla ice cream.  But the deliciousness doesn't stop there.  Next you roll your ice cream sandwich in a combination of toasted coconut and chopped nuts.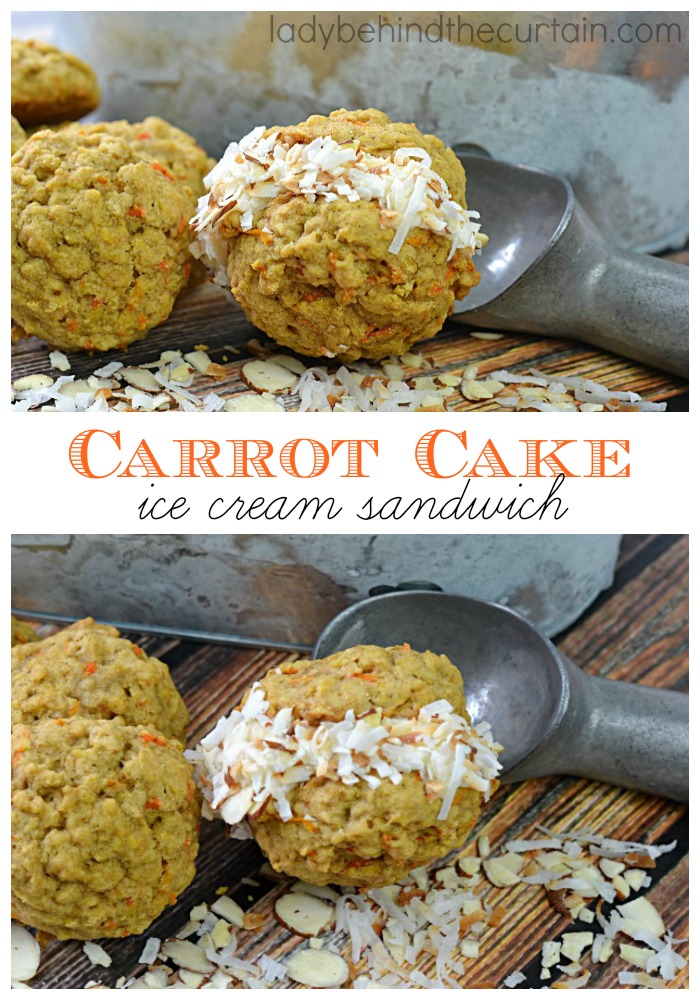 I think I forgot to mention that the cookies are made with tons of freshly shredded carrots, oats, brown sugar and a touch of cinnamon.  What better way to make the perfect Carrot Cake Ice Cream Sandwich?  I served this ice cream sandwich at my Red, White and Blue Ice Cream Sandwich Bar.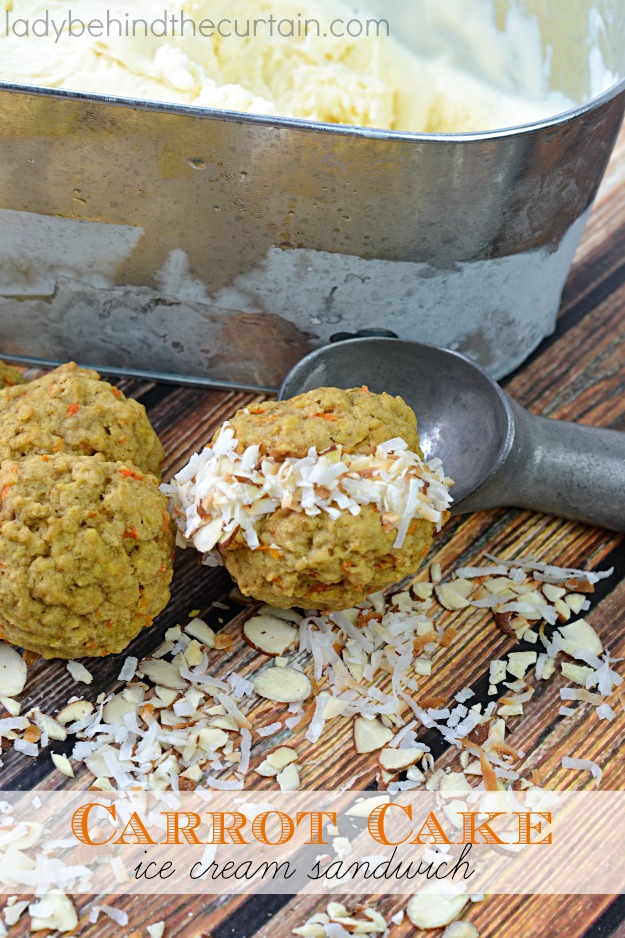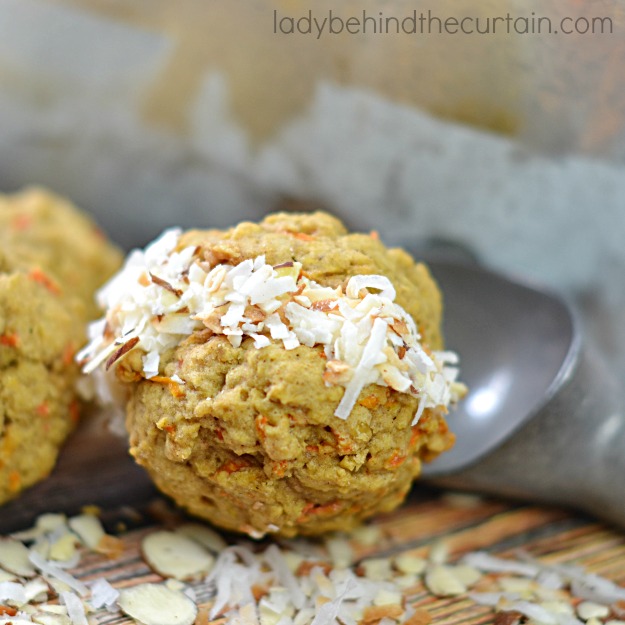 MORE ICE CREAM SANDWICH RECIPES
1. NEAPOLITAN ICE CREAM SANDWICH  2. MONSTER ICE CREAM SANDWICH  3. S'MORES ICE CREAM SANDWICH