Sweet and Sour Pulled Pork Sandwiches
These Sweet and Sour Pulled Pork Sandwiches have a savory flavor from the barbecue sauce but the addition of the sweet coleslaw really makes this sandwich standout!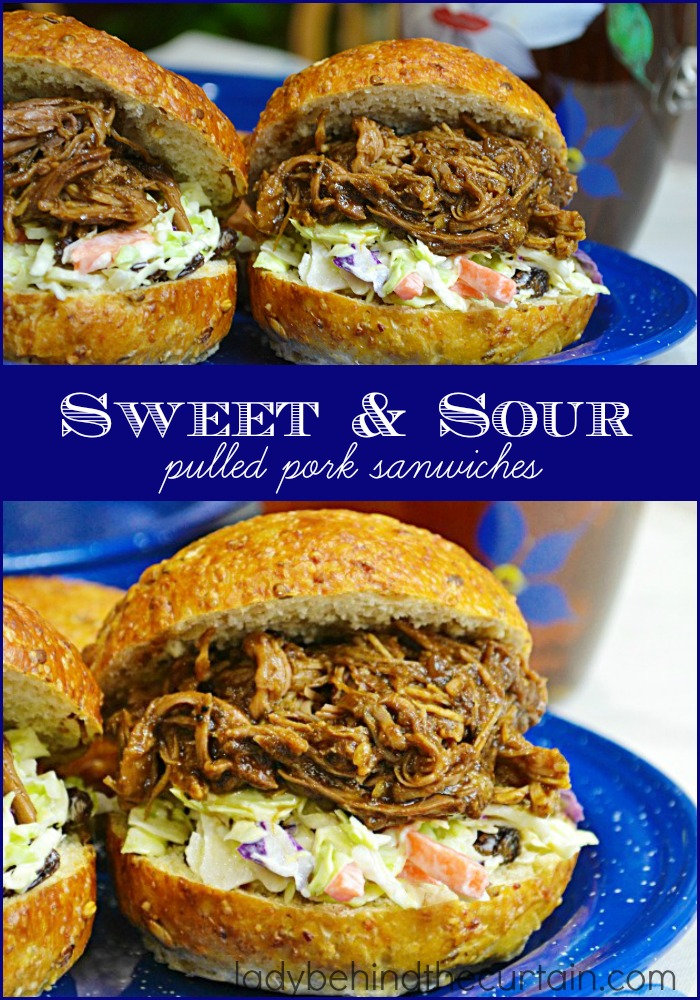 Kick up the summer with these easy to make, low calorie sandwiches.  Turning on the oven in the summer makes the kitchen extra hot.  So take the cooking outside and by that I mean your slow cooker!  Who says the slow cooker is just for kitchen counter?  Plug it in outside to completely free your kitchen of any extra heat and spend the whole day relaxing by the pool while your slow cooker does all the cooking.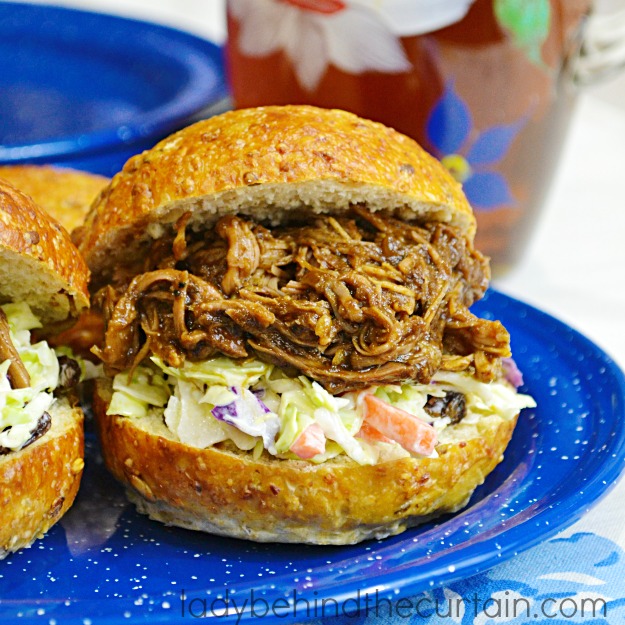 For added ease, make the barbecue sauce the evening before when it cools down.  Add another slower cooker of my SLOW COOKER LOADED POTATOES and to complete the meal my SLOW COOKER PEACH COBBLER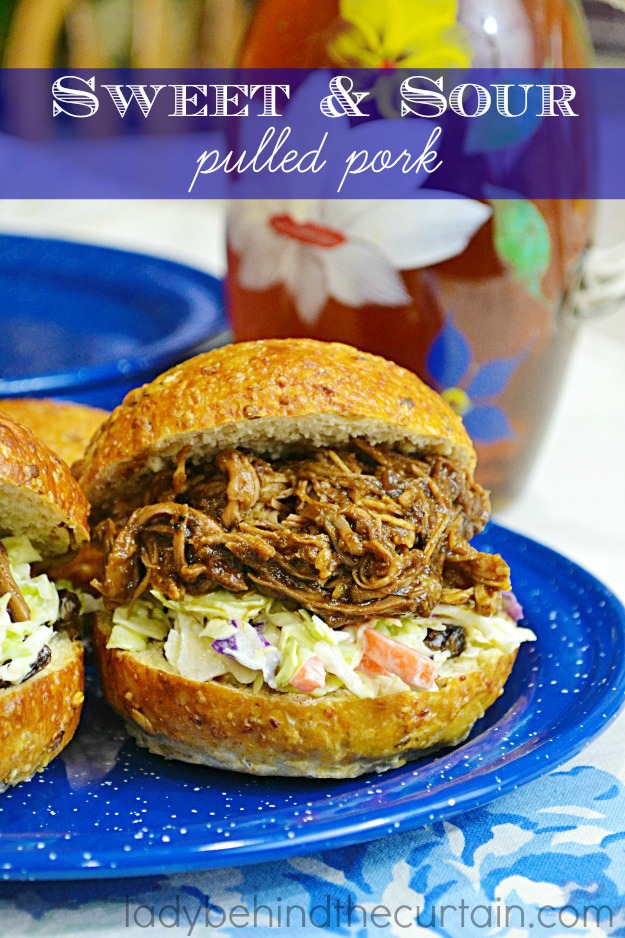 MORE SUMMERTIME SLOW COOKER RECIPES

1. SLOW COOKER BERRY COBBLER  2. SLOW COOKER COUNTRY STYLE PORK RIBS  3. SLOW COOKER AU GRATIN POTATOES