How To Make Homemade Dulce De Leche
How to Make Homemade Dulce de Leche: Making your own creamy caramel is a lot easier then you might think. No candy thermometer is needed. The result is a creamy delicious caramel that isn't too sweet like the candy version. It has a beautiful nutty color and wonderful depth of flavor, which I would describe as a milky caramel. ONE INGREDIENT—That's all you need! Perfect for so many treats.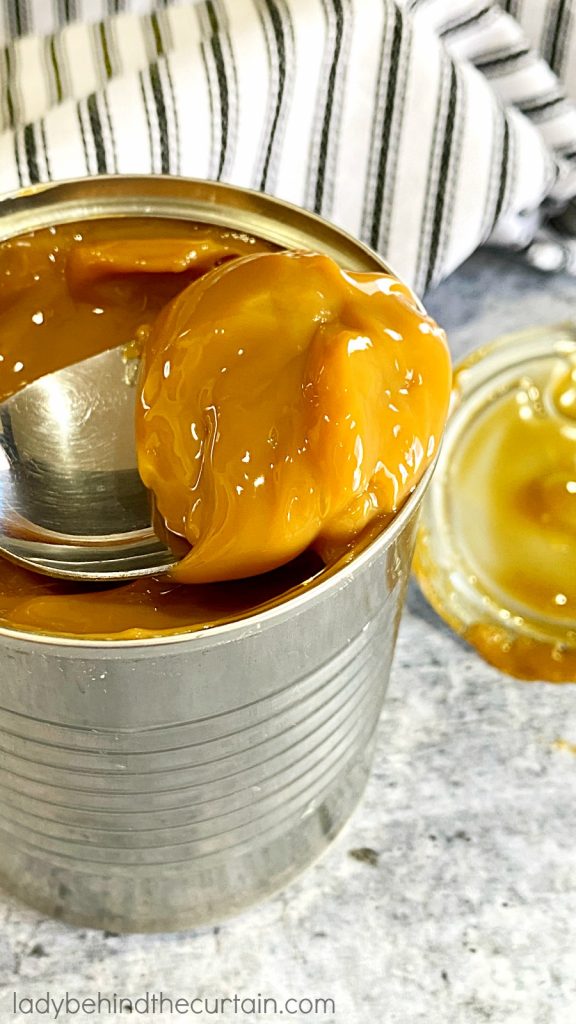 What is Dulce de Leche?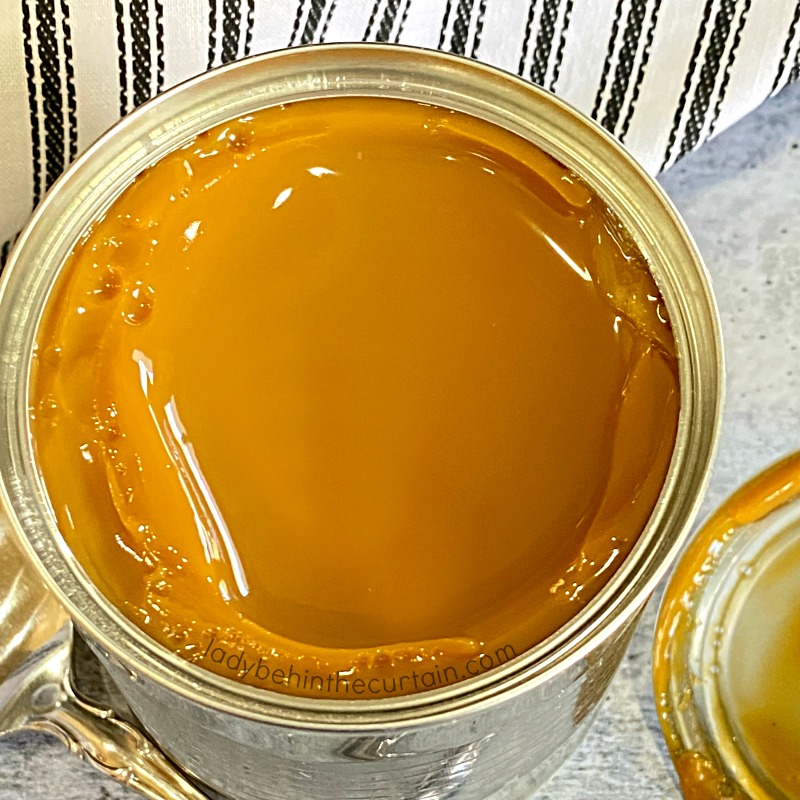 The many uses of dulce de leche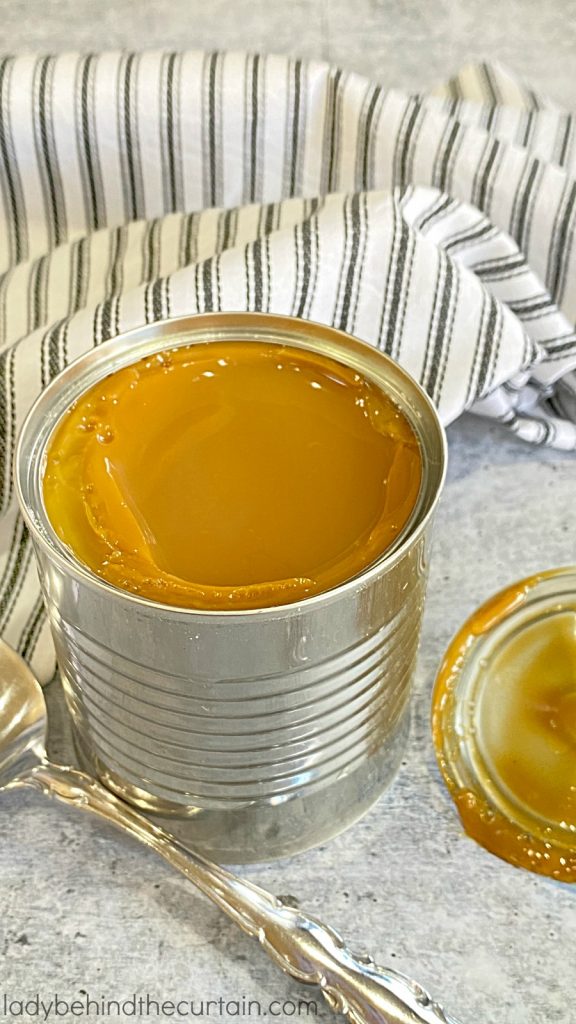 ADD THIS INCREDIBLE CARAMEL TO ANY OF THE ITEMS LISTED BELOW

COFFEE
HOT CHOCOLATE
FILLING FOR CUPCAKES
TOPPING FOR CHEESECAKE
ICE CREAM TOPPING
SUNDAES
COOKIES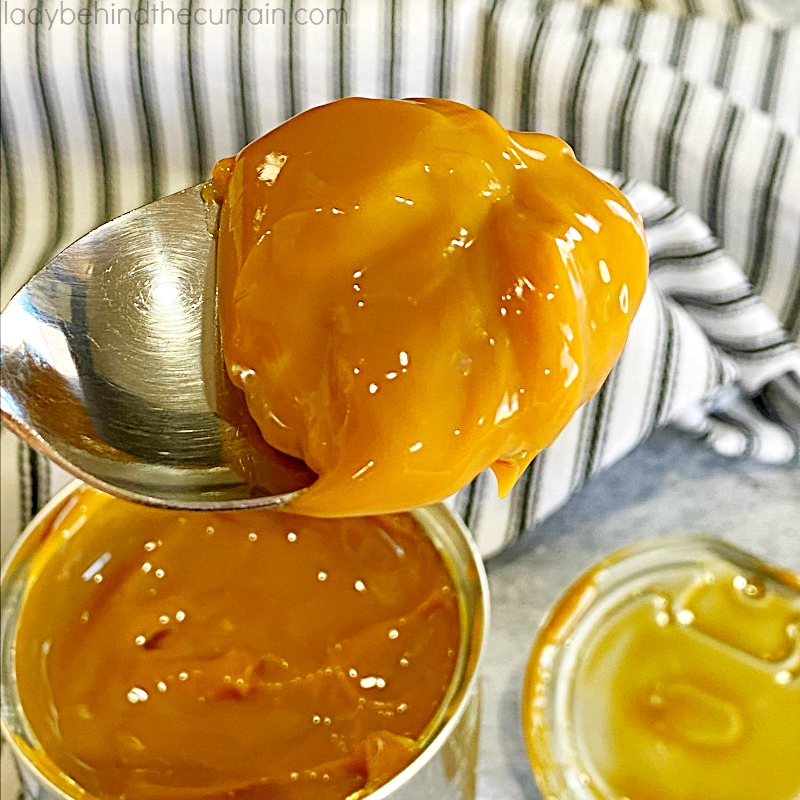 WHAT YOU'LL NEED FOR THIS RECIPE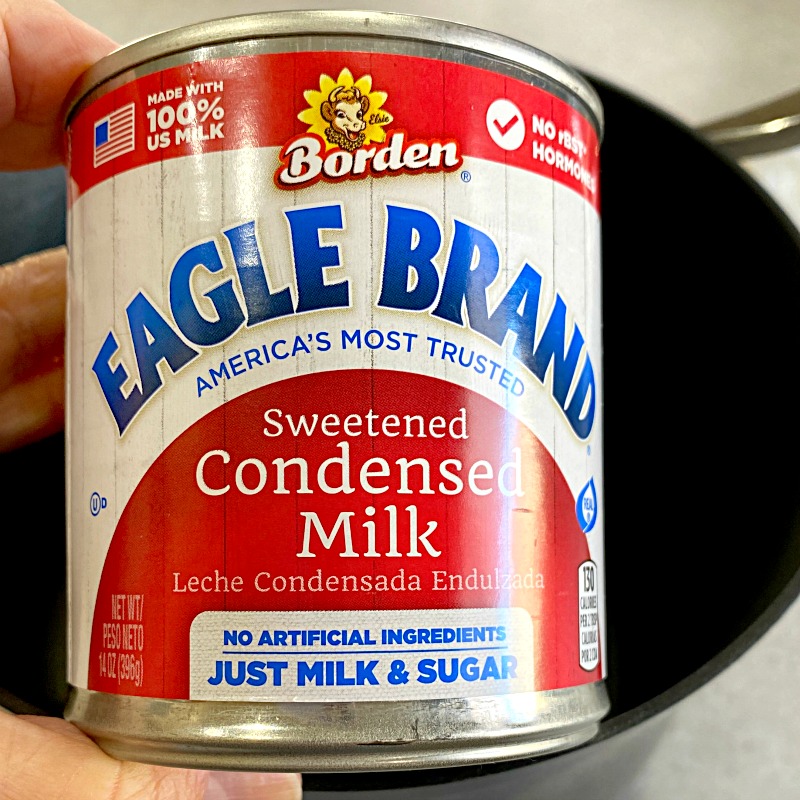 HOW TO MAKE HOMEMADE DULCE DE LECHE
Remove the label from the can or cans.
Place in a large pot.
Fill the pot with water until the can or cans are covered 1-2 inches of water.
Bring the water to a boil, reduce to a simmer.
Simmer 3 hours; IMPORTANT—CHECK THE LEVEL OF THE WATER EVERY 30 MINUTES. HAVE A KETTLE OF BOILING WATER READY TO TOP OFF THE SIMMERING WATER AND BRING BACK TO COVERING THE CAN OR CANS 1 -2 INCHES.
Remove from water and allow to cool completely before opening the can.
TWO WAYS OF STORING:

UNOPENED: Unopened cans of dulce de leche can be stored at room temperature for up to 3 months.
OPENED: Transfer dulce de leche to an airtight container and refrigerate for up to 3 weeks.
SLOW COOKER METHOD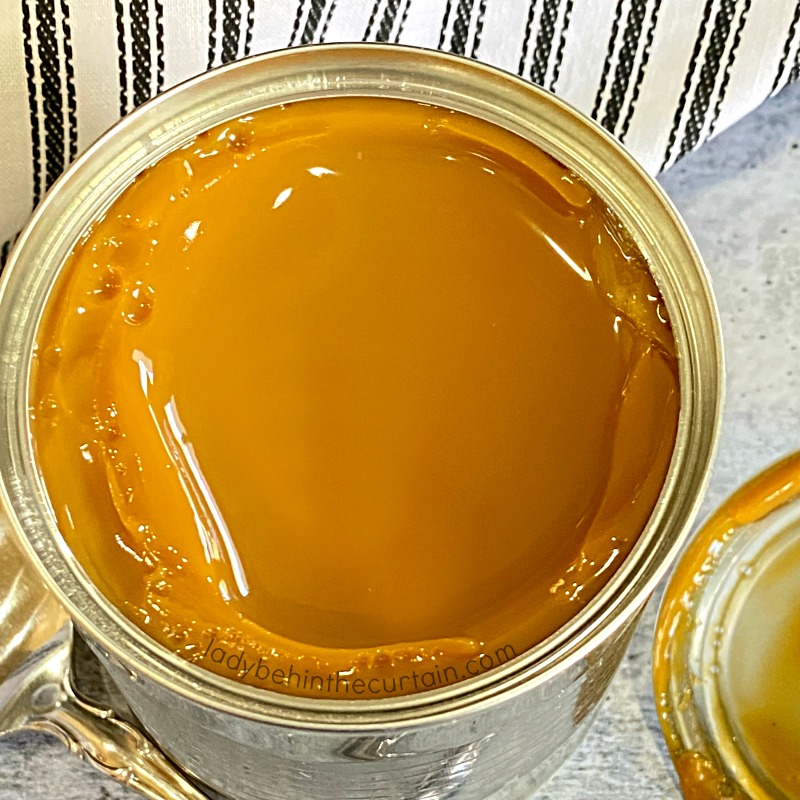 RECIPES USING DULCE DE LECHE
NEVER MISS A POST