Traveling Easter Baskets | Grand kids, nephews and nieces if you live in another town and like to send something special to the little ones in your life then these Traveling Easter Baskets are the way to go.  You'd be surprised at how much you can pack into these cans.
I guess when it comes down to it the adults in your life would love to receive one of these too!
First purchase cans that have a pop top lid.  I like using cans that had fruit cocktail or peaches in them.  There's no lingering smell….plus I can make cobbler with the peaches or pack up the fruit cocktail to put in the kids lunch.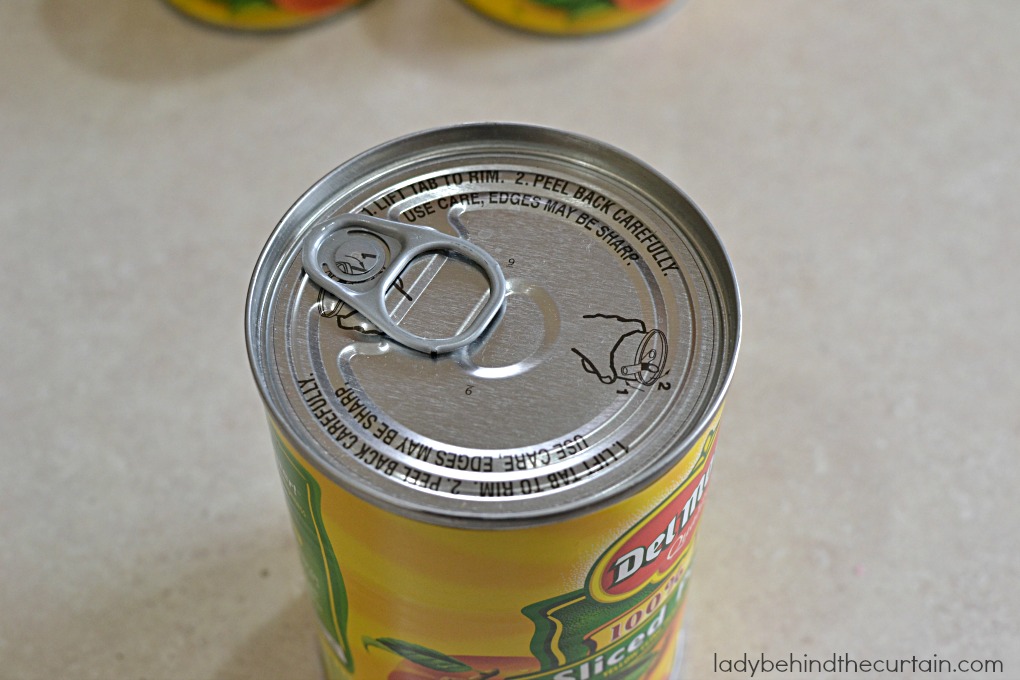 Turn the over and open the BOTTOM of the can.  I find it's easier to use a hand held can opener VS an electric but it's up to you.  Empty the contents, take off the label, wash and dry.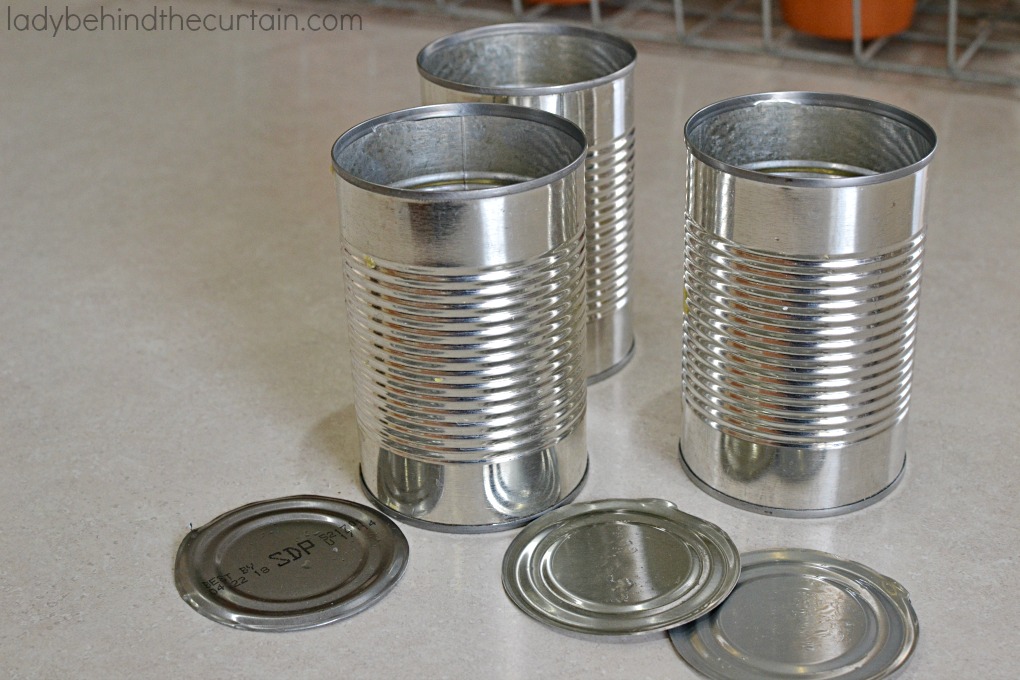 Remember when filling the can to fill it upside down (that's why I ended with the grass).  That way when the can is opened it will be right side up.
Look even a chocolate bunny made it into the can!
To put the lid bottom back on use packing tape.
Now all you have to do is box it up and send it on it's way!  Oh…I forgot to mention these are super light and shouldn't cost hardly anything to ship.  Unless you decide to send something heavy that is.  🙂
There are two label choices or you can make your own!  I HIGHLY recommend printing on card stock paper and attaching the label with shipping tape on the back on the can.
TRAVELING EASTER BASKETS LABEL 1 (link)
TRAVELING EASTER BASKETS LABEL 2 (link)
HAPPY EASTER!
You can also create my…
GET WELL SOON SUNSHINE CAKE IN A CAN OR SECRET SANTA GIFT IN A CAN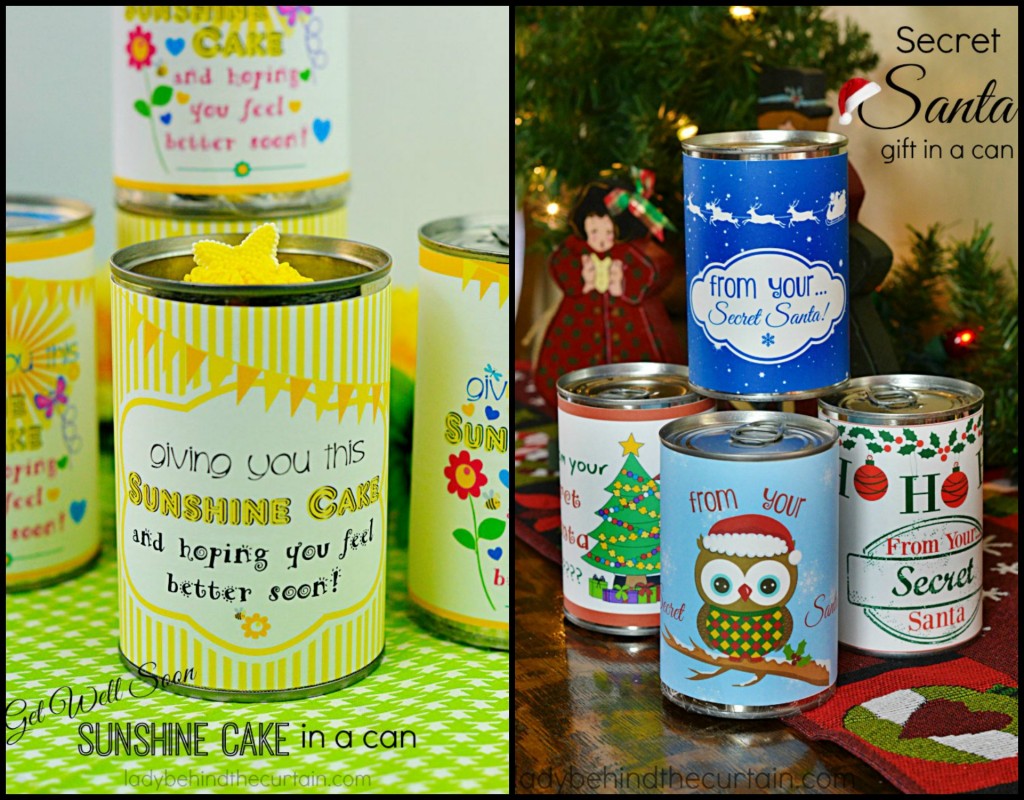 MORE EASTER TREATS
FILLED CHOCOLATE EASTER BUNNIES  2. JELLY BEAN FUDGE  3. CHOCOLATE CHIP COOKIE DOUGH EASTER EGGS