How to Smoke a Turkey Two Ways
How to Smoke a Turkey Two Ways | Prepare the juiciest smoked turkey you've ever had!  Cut into pieces for easy smoking.  Packed with delicious flavor this truly is not only the best smoked turkey we've ever had but it beats ALL the different turkeys we have had in the past.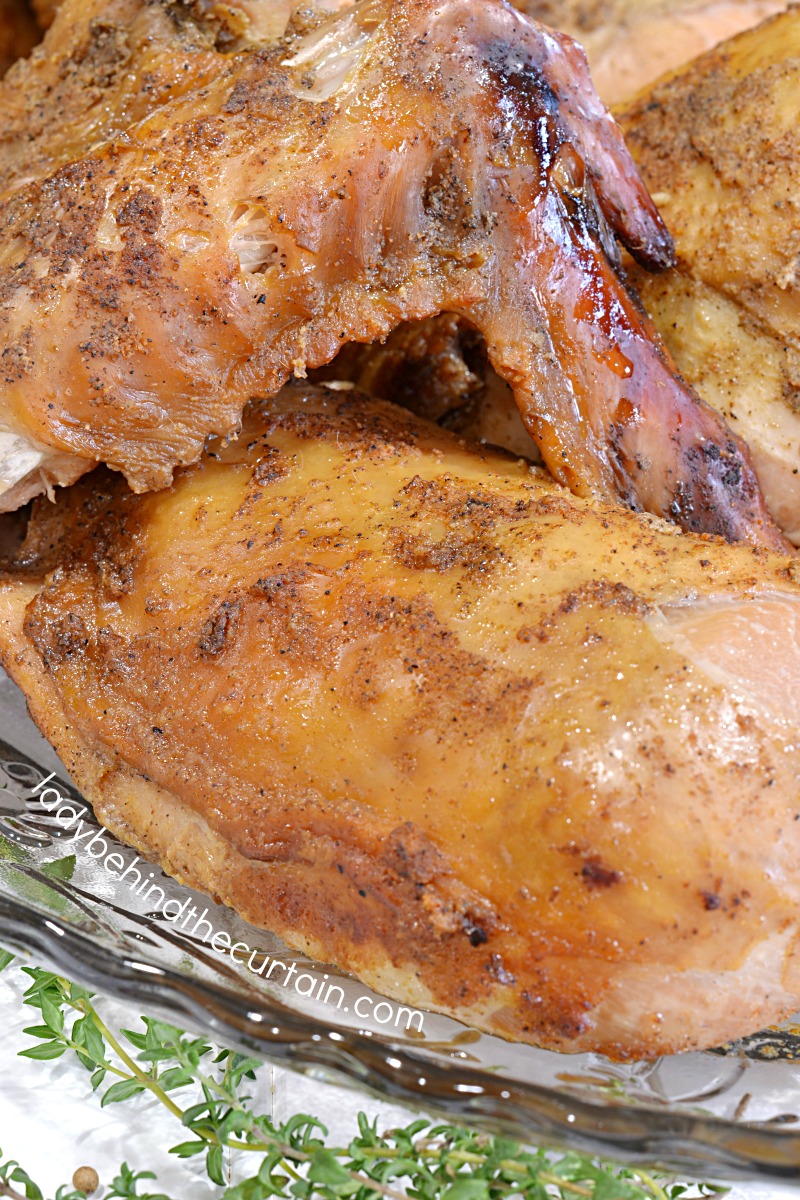 Every good turkey needs a good gravy and I have just what you need.  Using the juices from a smoked turkey to make a gravy can be tricky.  I've tried it and the smoky flavor was way too strong.  So, I came up with a way to make turkey gravy without the drippings!  It's delicious and your guests will never know or care that you didn't use turkey drippings!  Click here for the recipe—->>>>TURKEY GRAVY WITHOUT THE DRIPPINGS.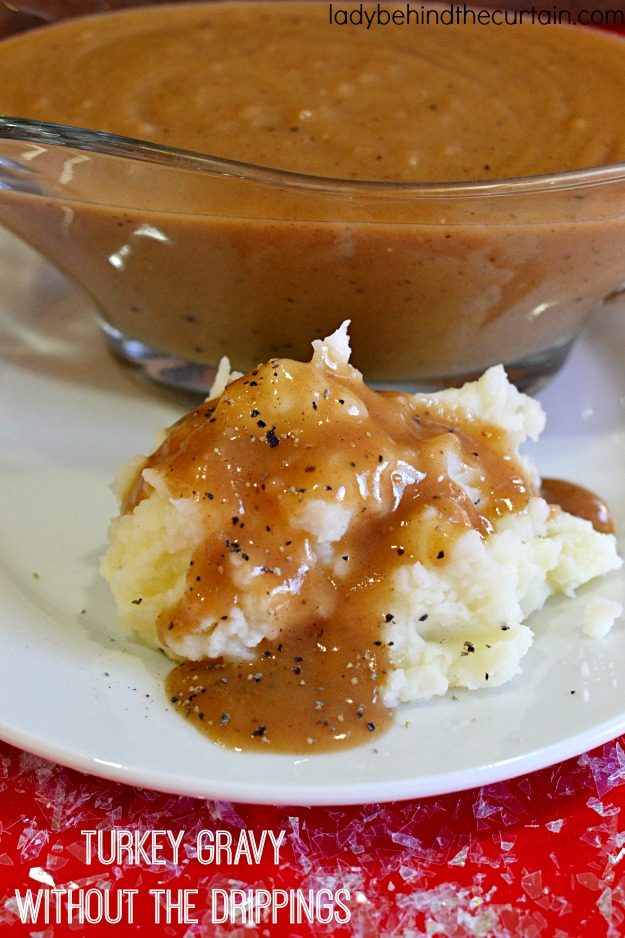 No matter how you choose to cook your turkey you MUST and I'll say it again MUST brine your turkey!  Ever wonder why no matter how careful you are and how perfect your turkey looks it's still dry?  Trust me when I say if you soak your bird in a brine you will end up with the juiciest turkey you have ever had.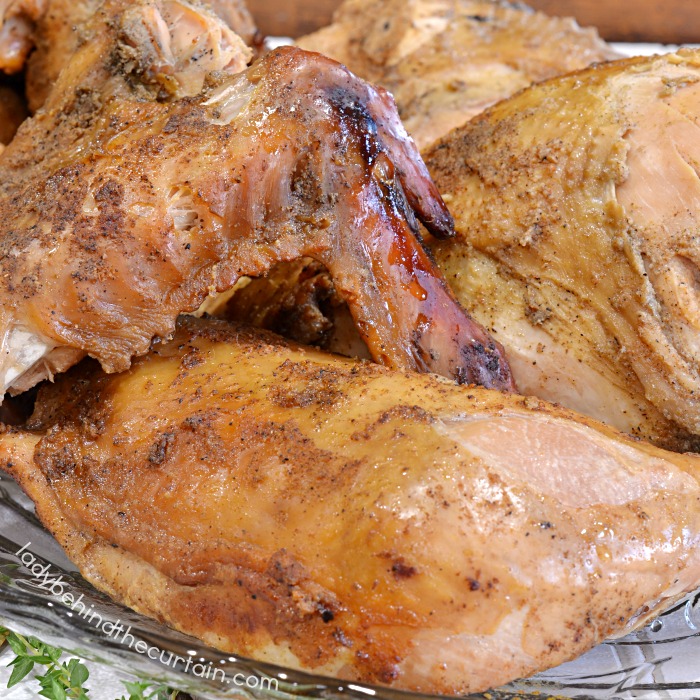 From Start to Finish Time Table.  It's important to know that whether you're baking, frying or smoking a turkey there are many days involved into the prep.  Being prepared is your best way of fighting being stressed.  Click here for your Thanksgiving Week Menu Prep Schedule and be prepared —->>>>THANKSGIVING WEEK MENU PREP SCHEDULE.↓↓↓↓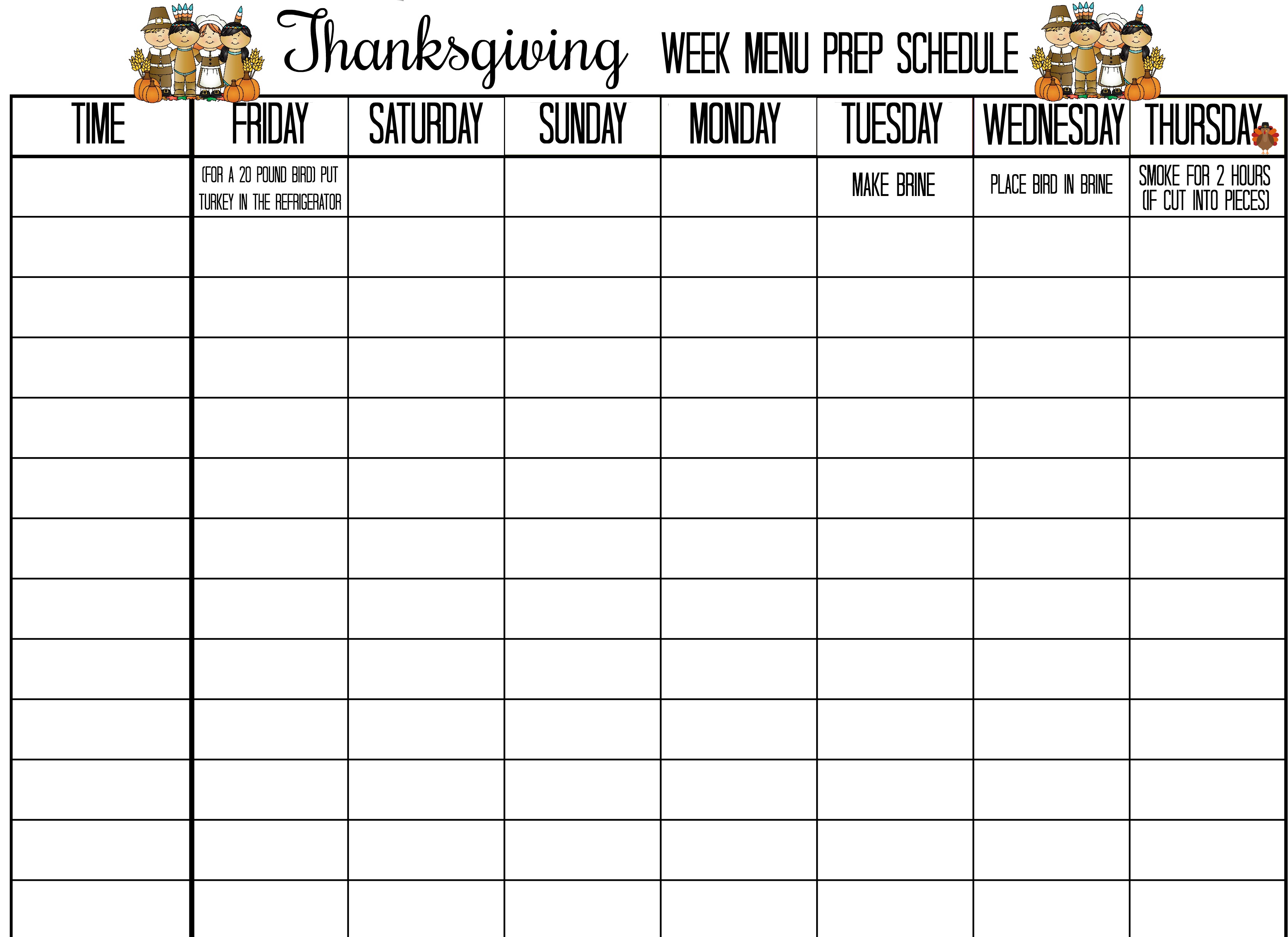 RULE OF THUMB FOR THAWING YOUR TURKEY IN THE REFRIGERATOR: 24 hours per 4-5 pounds (example: 4 days for a 20 pound turkey).

Fill the cavity of the bird with a couple apples, a large white onion, 3 celery stalks, all cut into chunks.
Use a butter injection (recipe below)
Smoking time will vary between 2 1/2 hours to 3 hours
---
BUTTER INJECTION RECIPE:
1/2 cup unsalted butter
1 cup chicken broth
1 tablespoon hot sauce
1 teaspoon granulated garlic
1 teaspoon Cajun seasoning
Melt butter in a sauce pan, add the chicken broth, hot sauce, garlic and Cajun seasoning.  Whisk together, bring to a boil.  Take off the heat to completely cool.  Inject the breast at 3 to 4 locations on each side and do the same for the legs and thighs.  Secure the legs and wings with twine.
---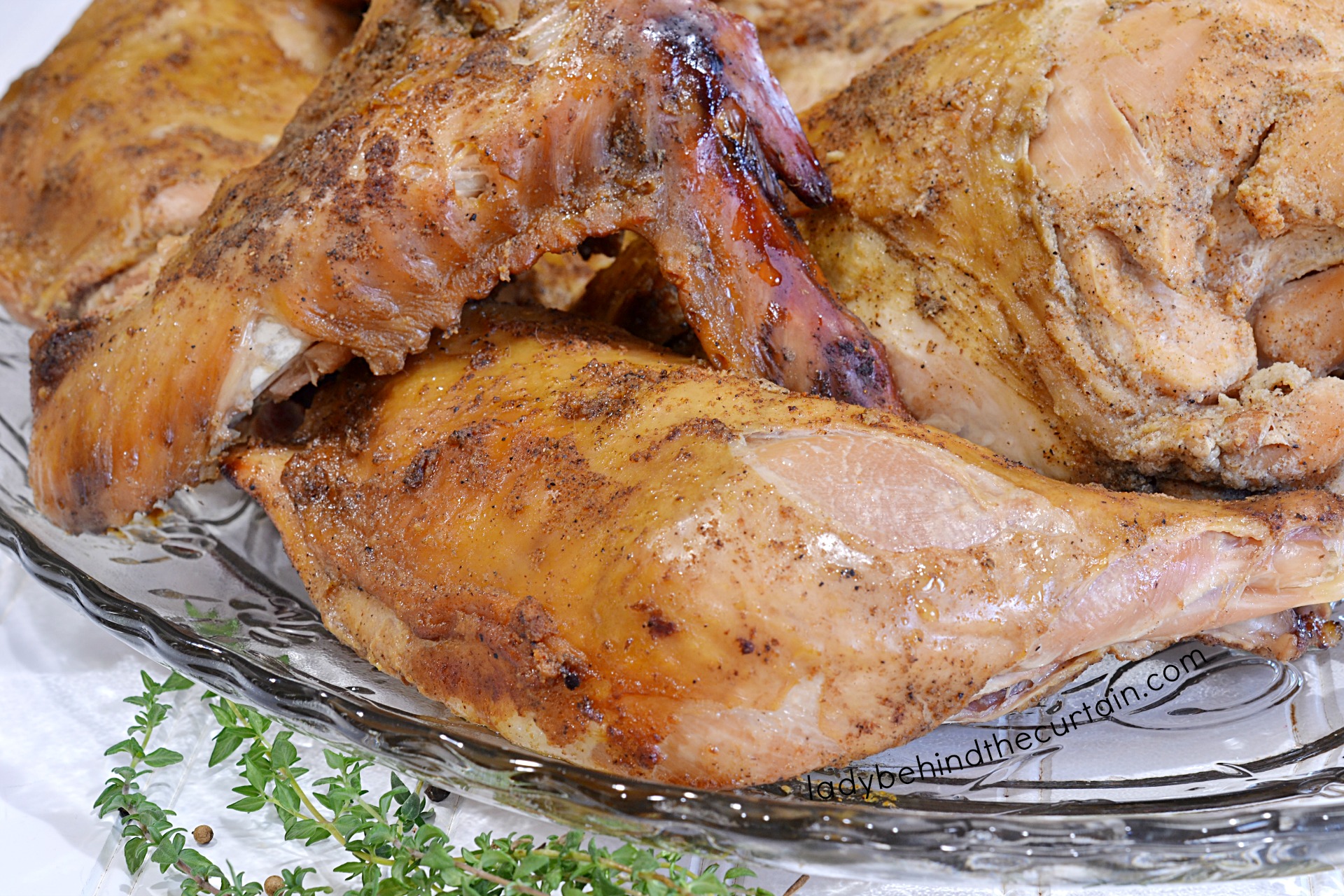 MORE SMOKED MEAT RECIPES
CINNAMON SMOKED RIBS 2. SMOKED PULLED PORK SANDWICHES  3. CLASSIC SMOKED RIBS
NEVER MISS A POST!
Sign up for my newsletter and receive my recipes in your inbox. Easy to see anytime and saved for safe keeping. Click Here and sign up today! —->>>>CURTAIN CALL NEWSLETTER