Apple Mustard Marinade
Lady Behind the Curtain
Posted on
by
Sheryl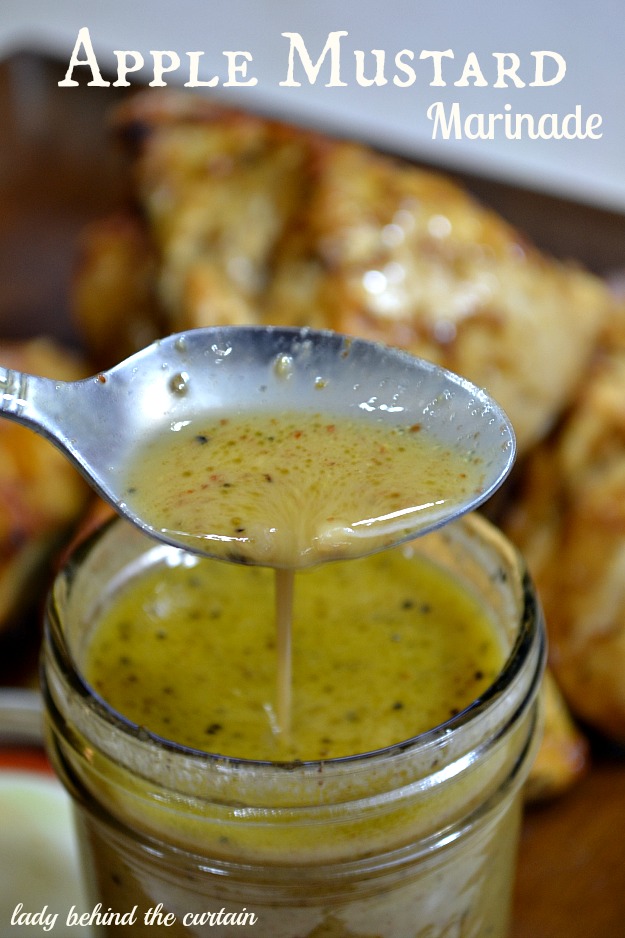 This apple mustard marinade is an easy way to add extra flavor to meat.  Perfect for a weeknight meal.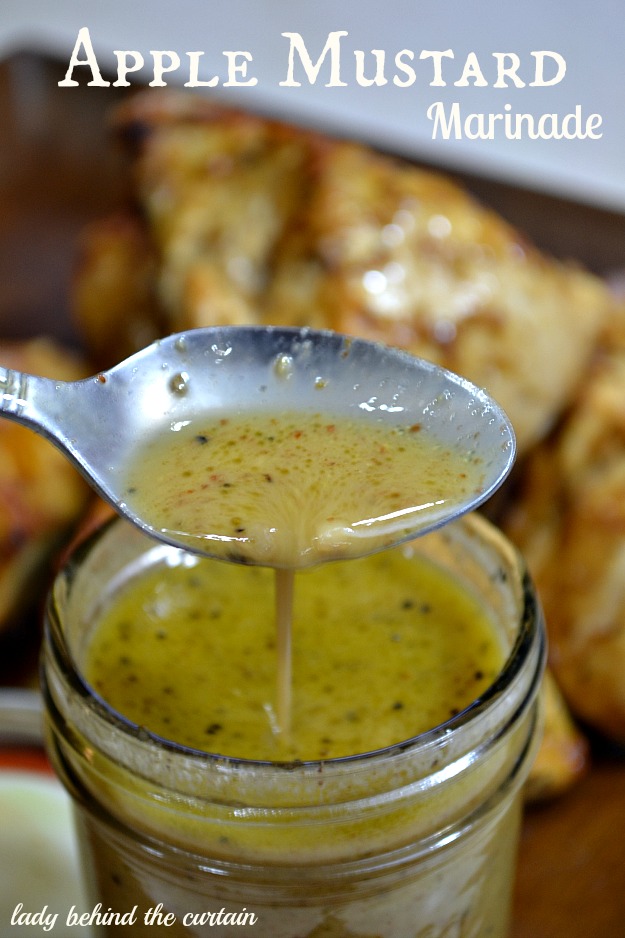 Yield:

Serves 6
Apple Mustard Marinade
Ingredients
For the Marinade:
1/2 cup apple juice or cider
1/4 cup cider vinegar
1/4 cup coarse grain mustard
2 tablespoons olive oil
1 tablespoon brown sugar, packed
4 garlic cloves, minced
1-1/2 teaspoons soy sauce
black pepper to taste
For the Chicken:
4 large chicken breasts cut in half
Instructions
For the Marinade:
In a small jar, shake to combine all the marinade ingredients.
For the Chicken:
Skin chicken and cut in half.
Place in a zip top bag.
Pour marinade over chicken.
Let the chicken marinade for 4 hours.
Pre heat oven to 400 degrees.
Line a baking pan with foil and place a rack on top.
Pour marinade into a small saucepan.
Cook on medium heat for 20 minutes covered.
Place chicken on prepared baking pan and into the oven.
Baste chicken after 20 minutes, again at 30 minutes and again before the chicken is done.
Bake chicken a total of 40 minutes.
Notes
This recipe was adapted from BHG Eat Well Lose Weight 2013 magazine.