The BEST Braised Short Rib Recipe
The BEST Braised Short Rib Recipe |  These succulent ribs have a depth of flavor that can only be achieved by slowly cooking them.  Nothing offers a rich flavor like a red wine base.  Be prepared to hear a lot of Oooo's and Awww's at your next dinner party.  These melt in your mouth braised short ribs are the best!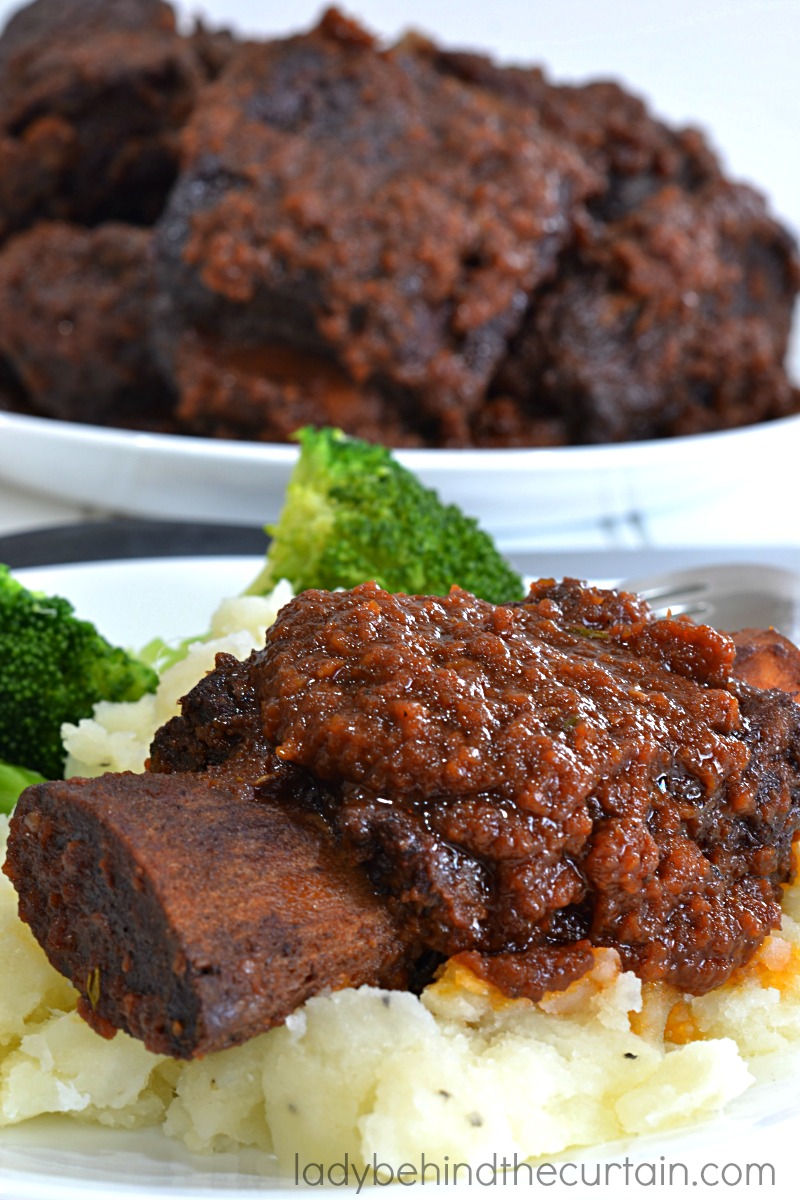 Serving the ribs on a bed of mashed potatoes is amazing!  Simply comfort food at it's finest!  Sophisticated comfort food…..that's what I like to call it.  For a more casual dinner I would recommend making this Light Beef Bourguignon Stew.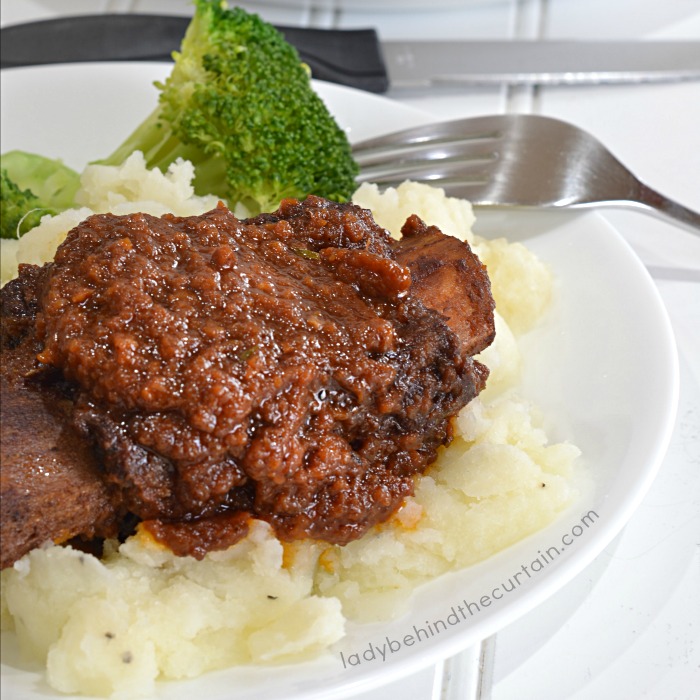 If you like Beef Bourguignon then you are going to love these ribs.  These ribs don't take the typical 6 hours to prepare like Julia Child's Beef Bourguignon.  You still get all the delicious rich flavors of tender beef with a deep vegetable base.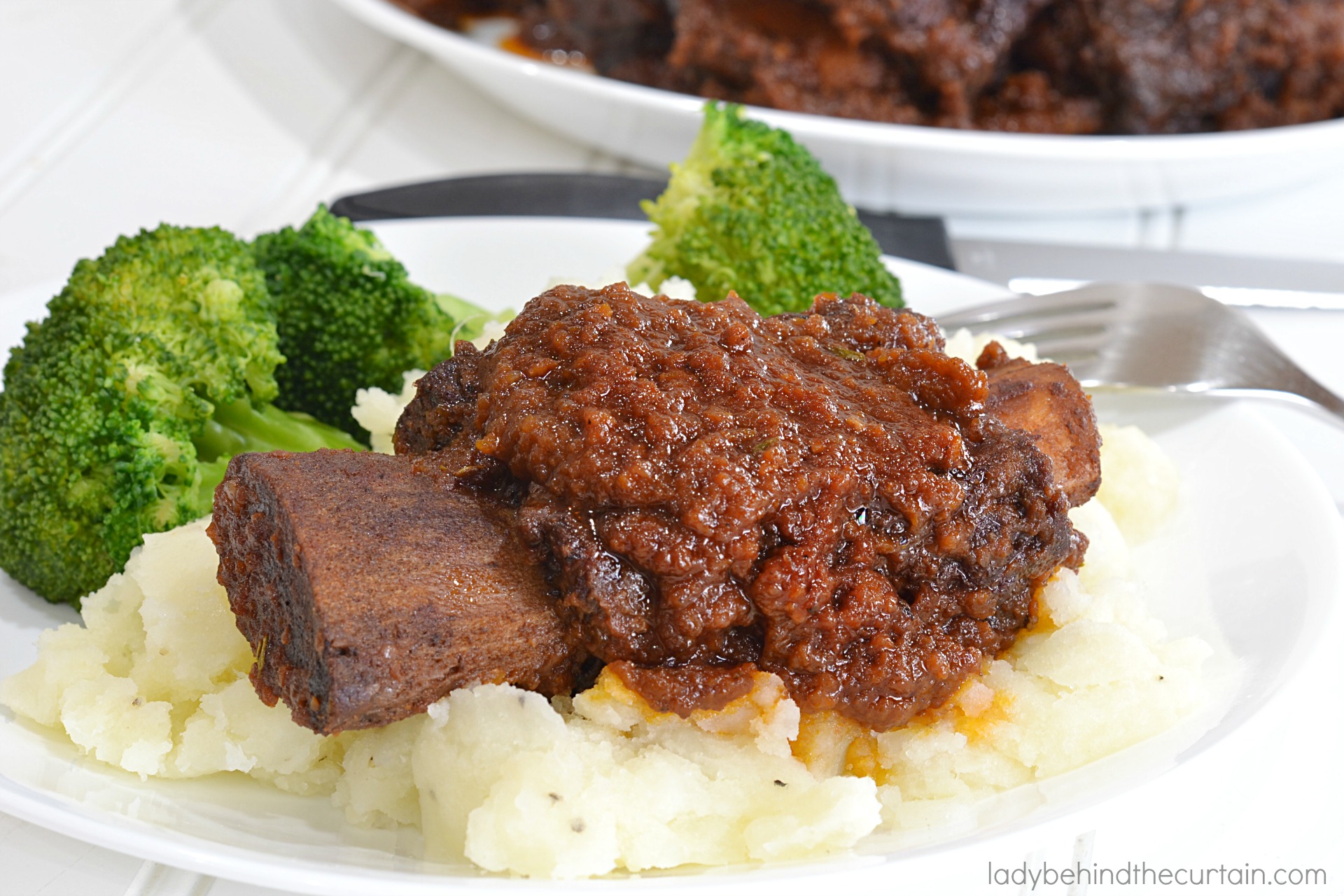 Since these ribs take several hours to slowly cook, I like waiting until the weekend.  I'm home to put them in the oven at a descent time so that they're ready when we normally have dinner.  So make sure to read the directions and time your meal accordingly.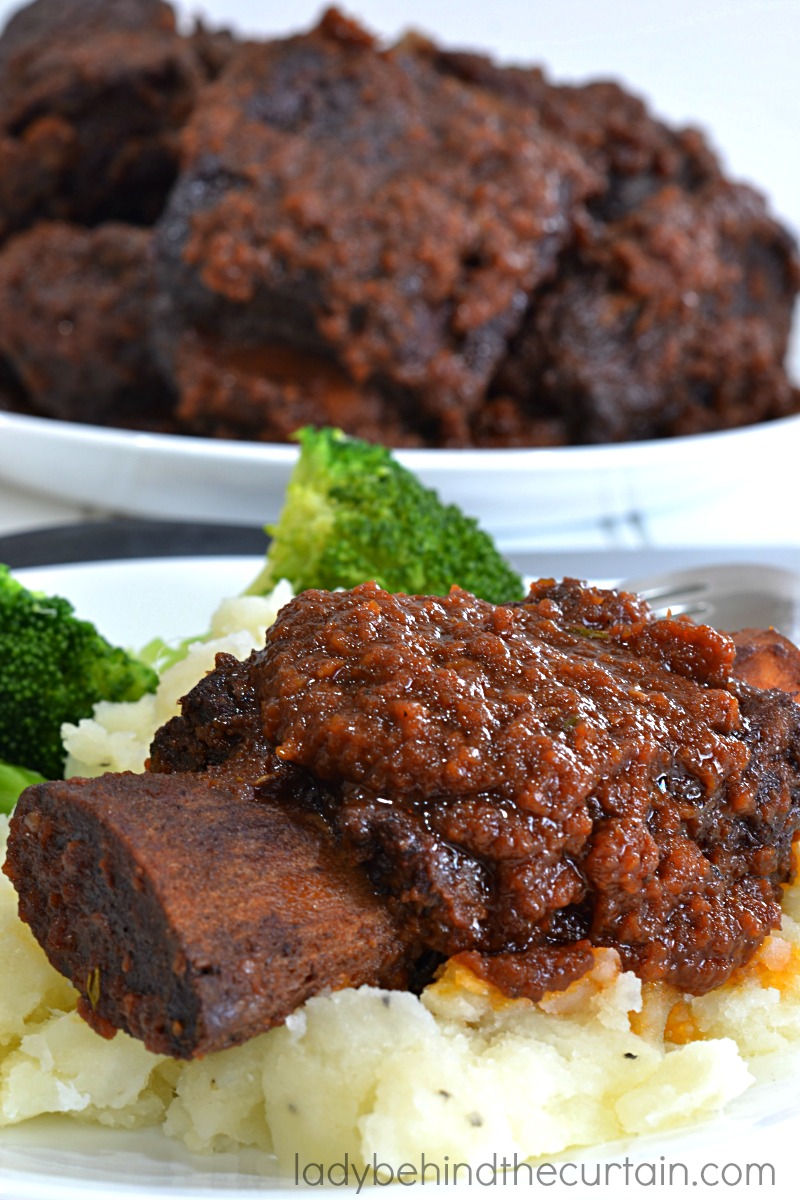 The key to creating The BEST Braised Short Rib Recipe starts with nice thick short ribs.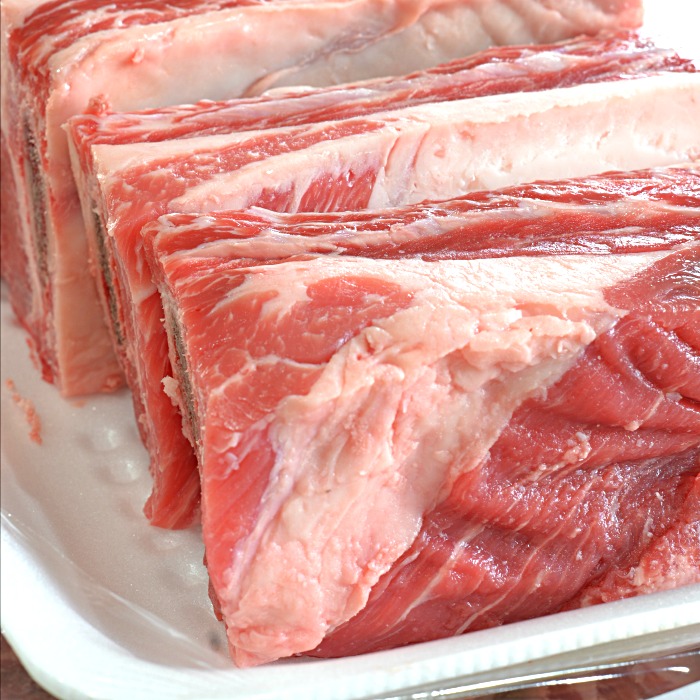 To lock in the juices and create another layer of flavor brown the ribs.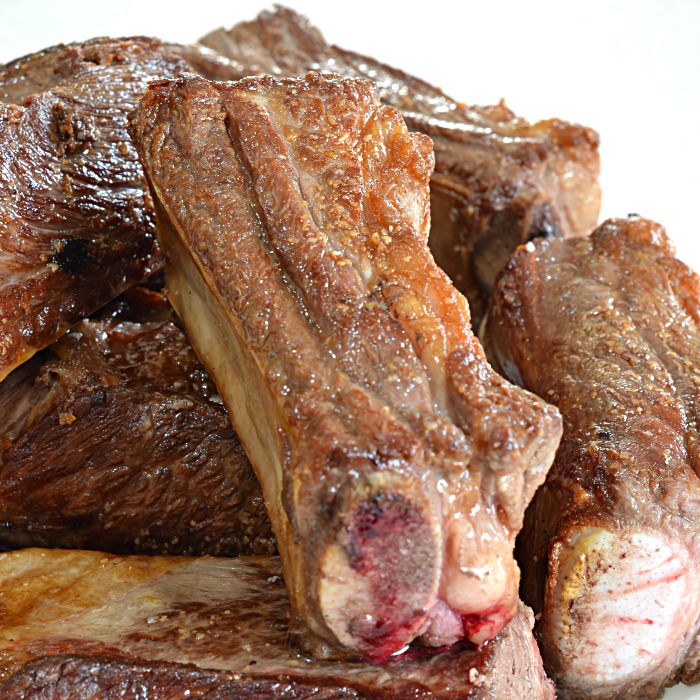 Process the vegetables (this helps to create a thick rich sauce).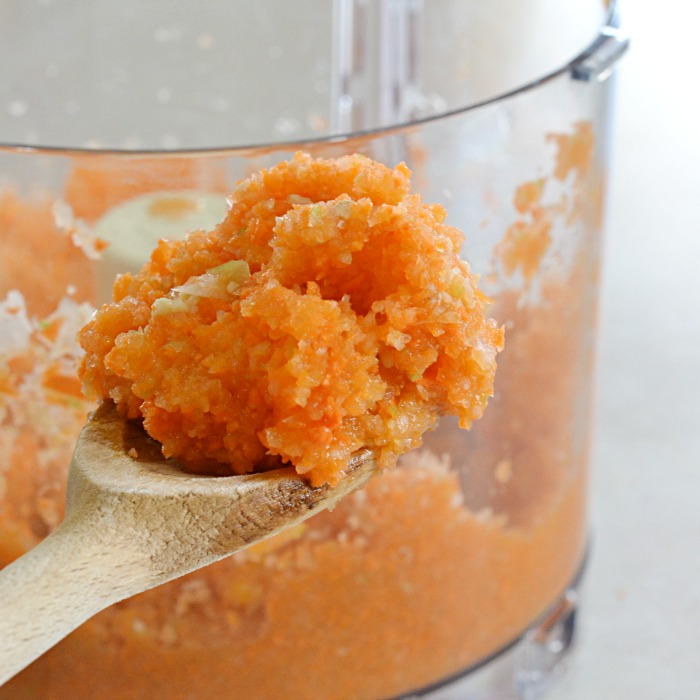 Why cook slow?  Because meet should fall apart without effort.  When meat is cooked quickly the tenderizing process doesn't have time to occur and the result is tough meat.  The slow cooking process also allows the meat to marinate in its own juices which in return creates a juicy cut of meat.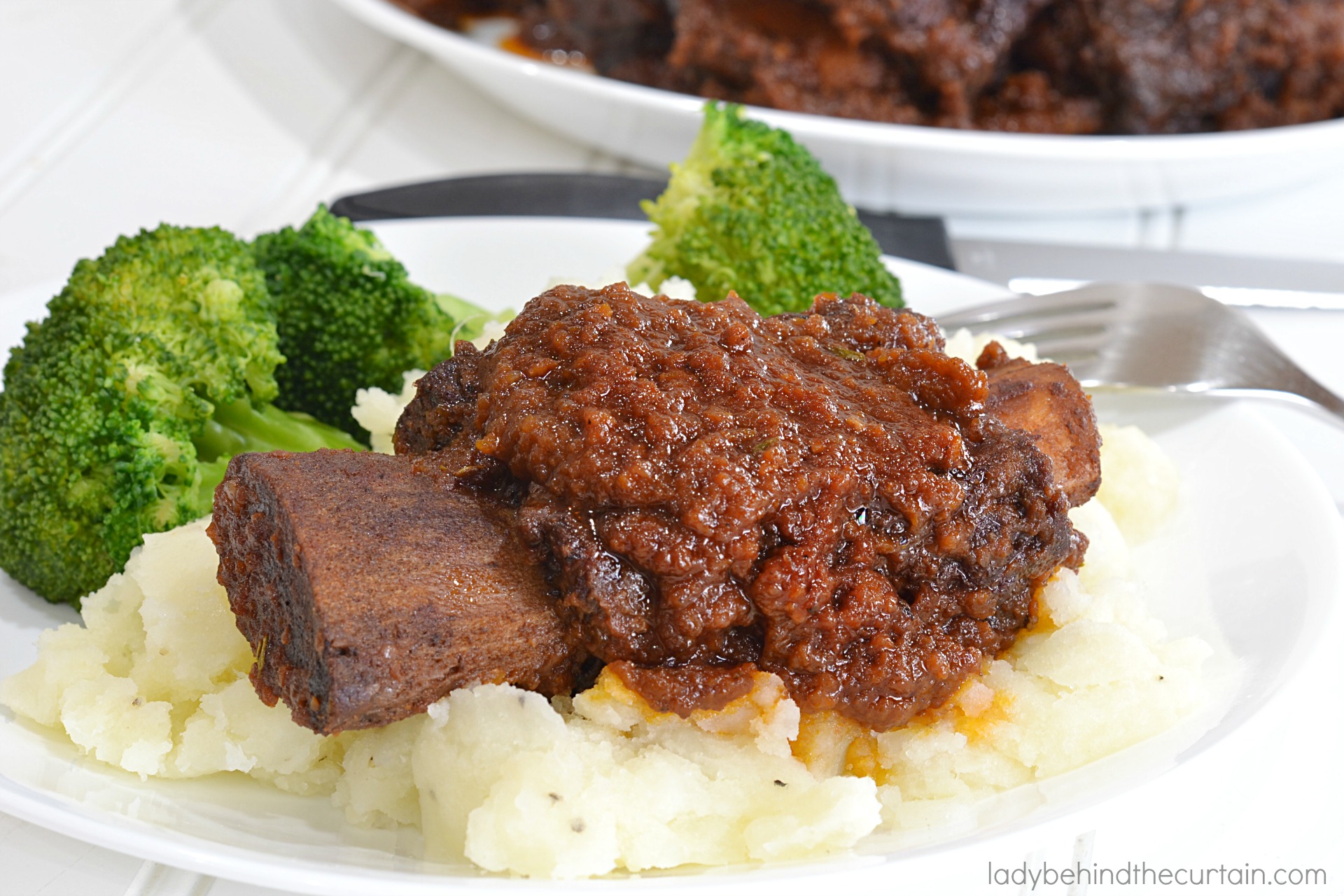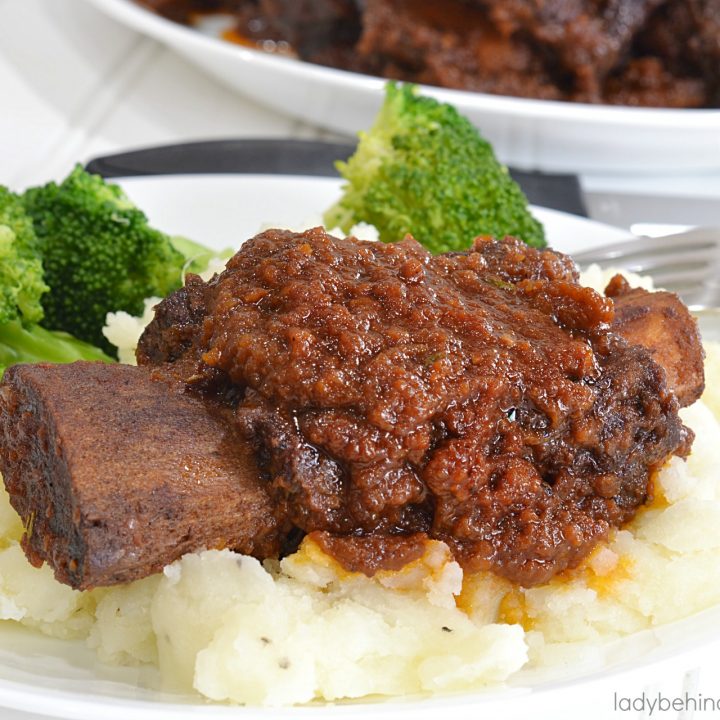 The Best Braised Short Rib Recipe
 These succulent ribs have a depth of flavor that can only be achieved by slowly cooking them.
Ingredients
8 bone in short ribs (about 5 1/2 pounds)
4 tablespoons olive oil, divided
1 large white onion, cut into 1/2 inch pieces
2 celery ribs, cut into 1/2 inch pieces
2 large carrots, peeled and cut into 1/2 inch pieces
2 garlic cloves, smashed
1 (12 ounce) can tomaot paste
3 cups red wine
2 cups water
1 bunch fresh thyme, tied with kitchen string
2 bay leaves
Instructions
Season each short rib generously with salt.  Add 3 tablespoons olive oil to a large pot (I used a cast iron Dutch oven), bring to a high heat.  Add the short ribs to the pan, brown very well (about 2-3 minutes per side).  Cook in batches.
Preheat oven to 375°. 
While short ribs are browning, puree all the vegetables and garlic in a food processor until it forms a coarse paste (NOTE: The vegetables are raw).  When short ribs are brown on all sides, remove from the pan.  Drain the fat, add another tablespoon of olive oil.  Add the purred vegetables, season with salt.  Brown 7 minutes.  Add the tomato past, brown 7 minutes.  Add the wine, scrap the bottom of the pan.  Return the short ribs to the pan and add water (NOTE: Make sure the ribs are covered with liquid, if not add more water).  Add the thyme and bay leaves.  Cover, bake 1 hour and 30 minutes, turn ribs over, cover and continue cooking another 1 hour and 10 minutes.  Remove lid and continue cooking another 20 minutes.  Serve with braising liquid.
Nutrition Information
Amount Per Serving
Calories

0
Total Fat

0g
Saturated Fat

0g
Cholesterol

0mg
Sodium

0mg
Fiber

0g
Sugar

0g
Protein

0g
MORE RIB RECIPES
CLASSIC SMOKED RIBS  2. SLOW COOKER MOROCCAN RIBS  3. SLOW COOKER COUNTRY STYLE PORK RIBS
NEVER MISS A POST!
Sign up for my newsletter and receive my recipes in your inbox. Easy to see anytime and saved for safe keeping. Click Here and sign up today! —->>>>CURTAIN CALL NEWSLETTER
YOU MIGHT ALSO LIKE…Slow Cooker Beef Bourguignon and How to Make Beef Bourguignon.